layout for the moroccan pavilion at the dakar international fair
avant-scène for maroc export
FIDAK (Dakar International Fair), Senegal
stage design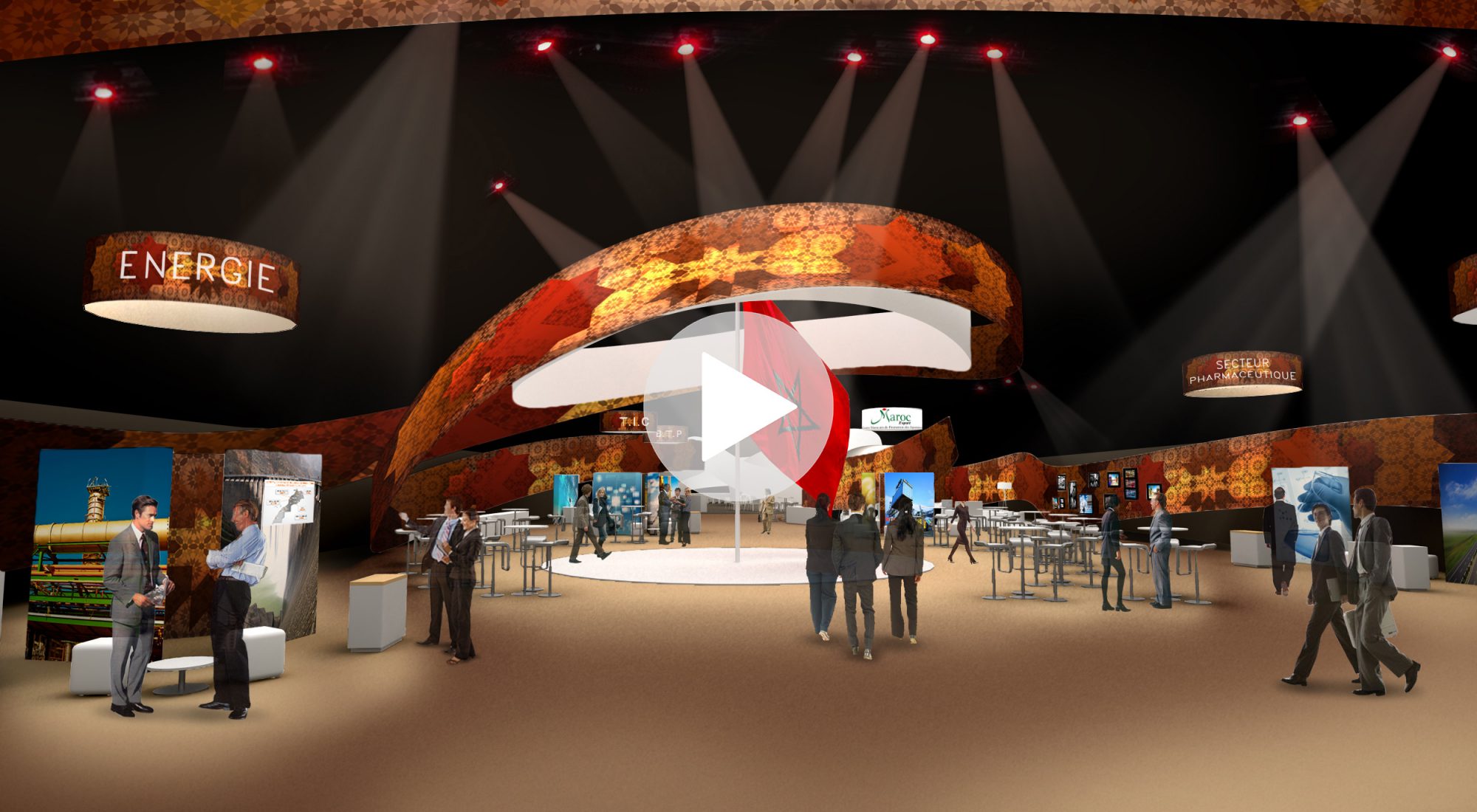 As part of FIDAK (Dakar International Fair), the Moroccan pavilion project should contain a large conference area, VIP lounges and a "discovery" zone highlighting Morocco's industry and agriculture.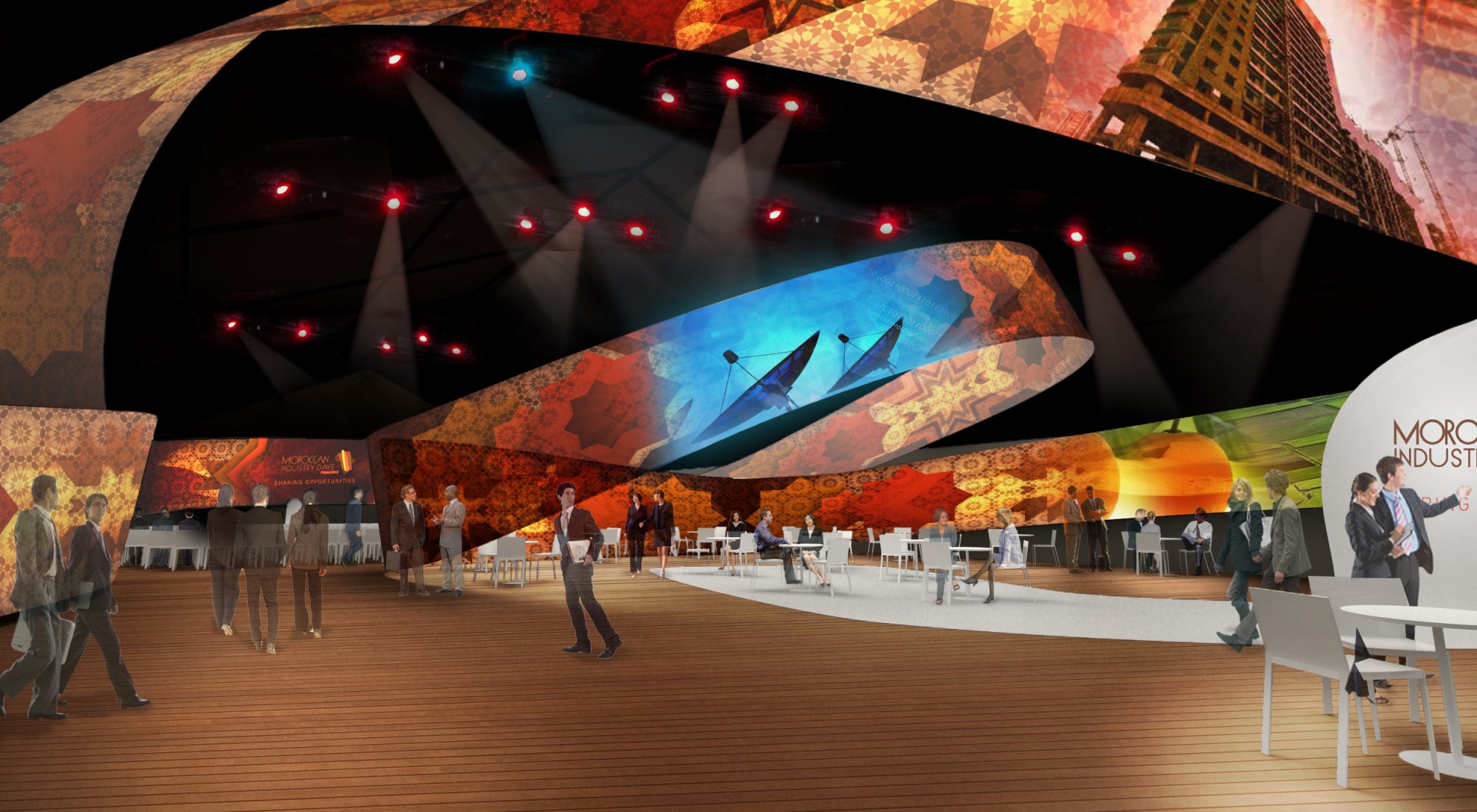 The project is conceived as a long, all-encompassing ribbon winding around the venue in an arabesque movement that structures and defines the various islands of activity.
This elongated, ethereal stage design features oriental motifs in warm colours while its refined aesthetics and ergonomics make it an ornamental, multifunctional framework for the various areas and informative/educational content.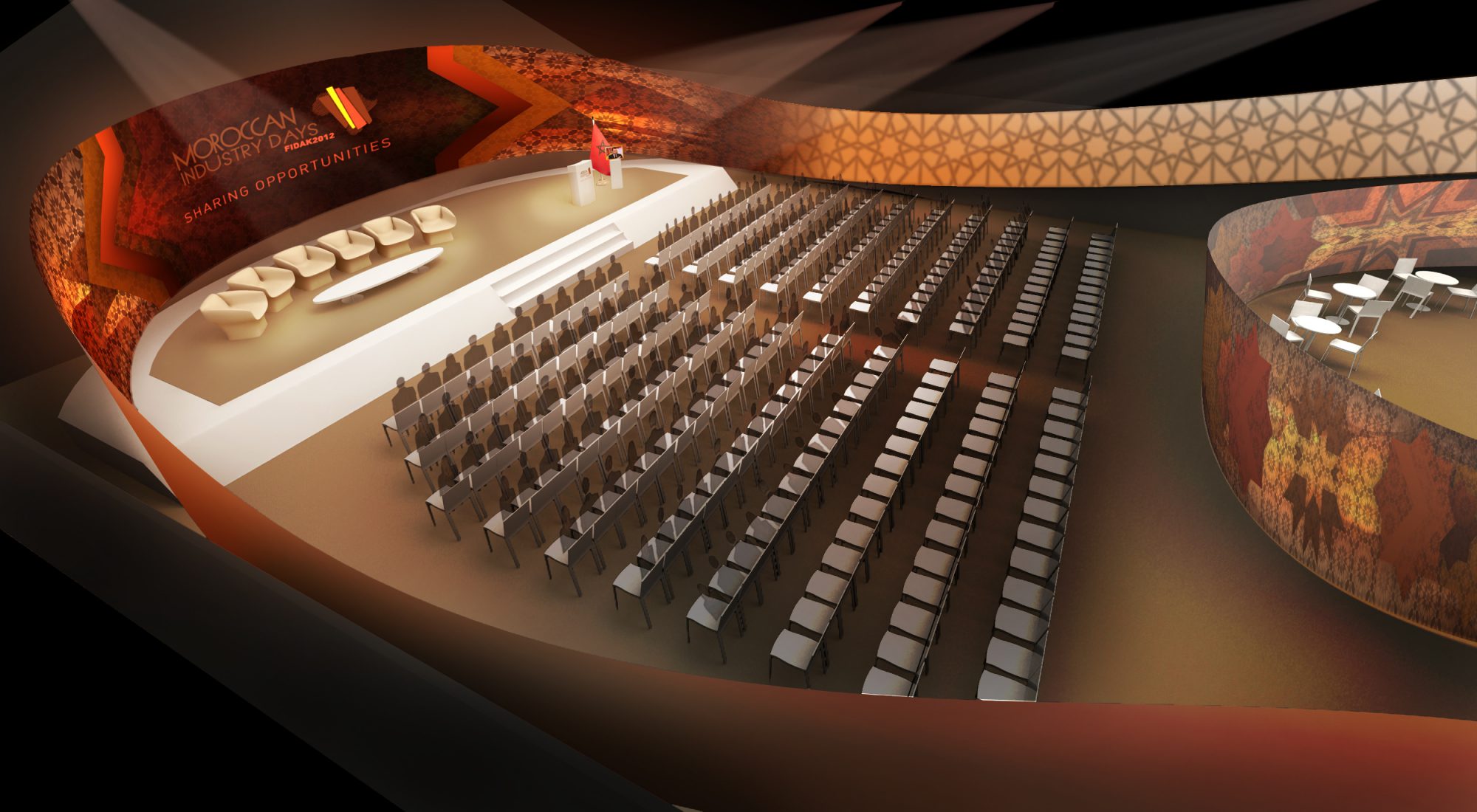 The sculptural swirls converge towards the Moroccan flag: a dramatic pillar rising from the centre of the pavilion.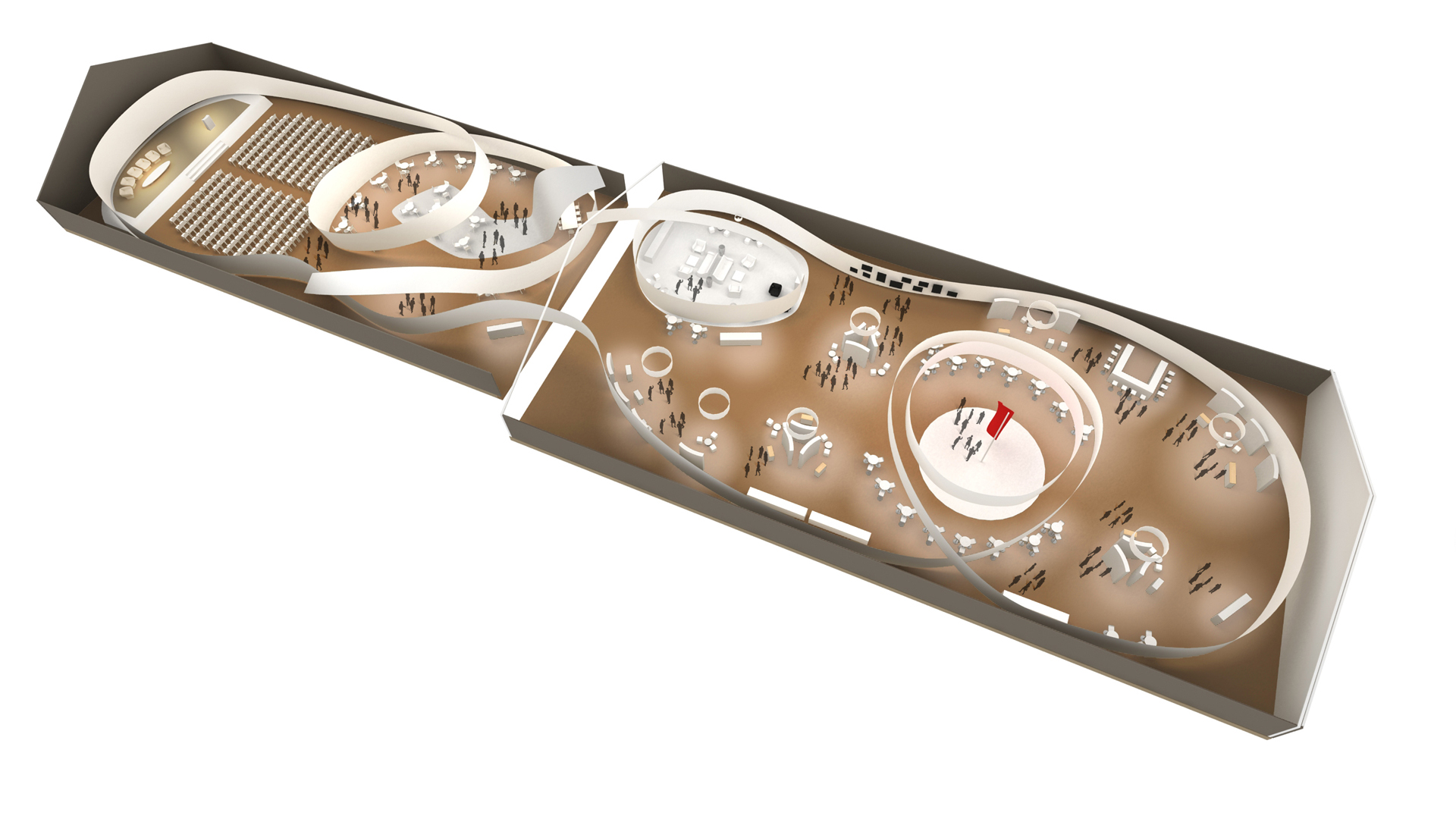 2000 m²
2013 - project
event