‹‹ bulle d'air ›› cultural pop-up for greater rouen
metropolis of rouen, normandy
armada, rouen (76)
design and production – stage design, graphics, digital and mechanical animation design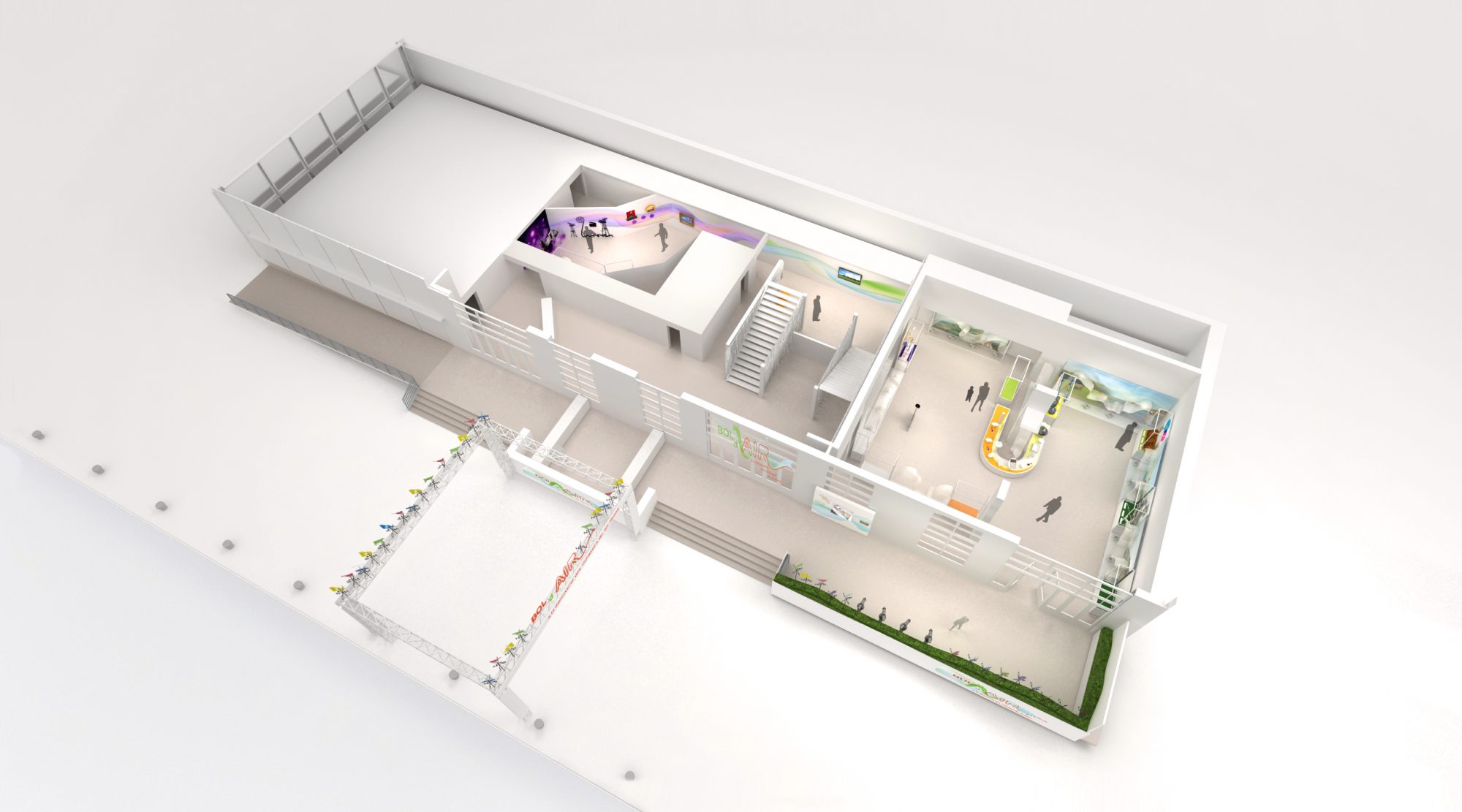 At the end of a collaborative preparation stage with four Normandy authorities, the H2O building's science set-up made way for a temporary venue: the "Bulle d'air" (bubble). During the Armada, this cultural pop-up gave the public a chance to discover the territory through various entertaining and educational set-ups.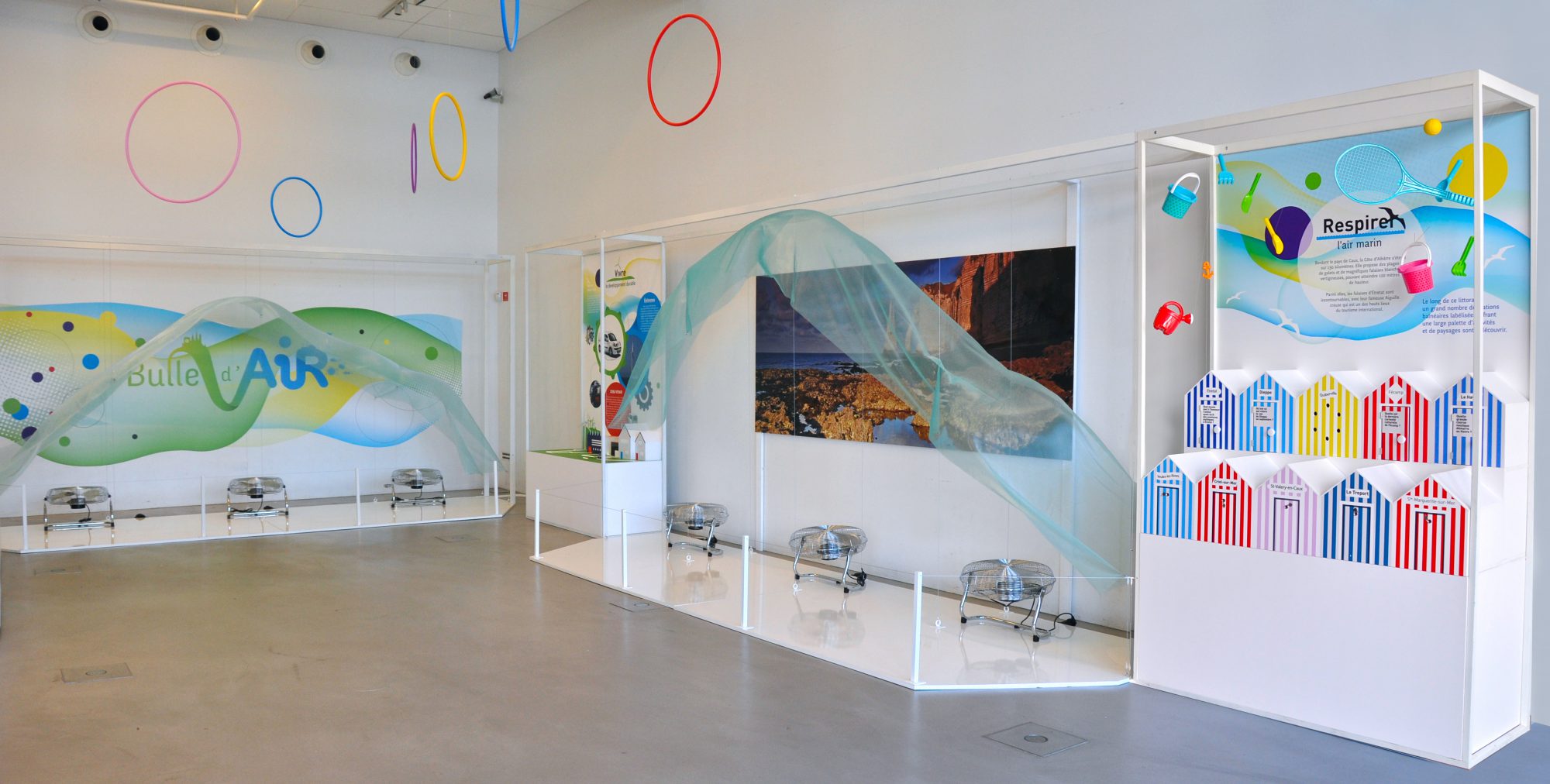 Throughout the space, a poetic walk unwound along a theatrical "sail" providing an overview of the territory's assets: architectural heritage, agriculture, gastronomy, innovations, sport and culture.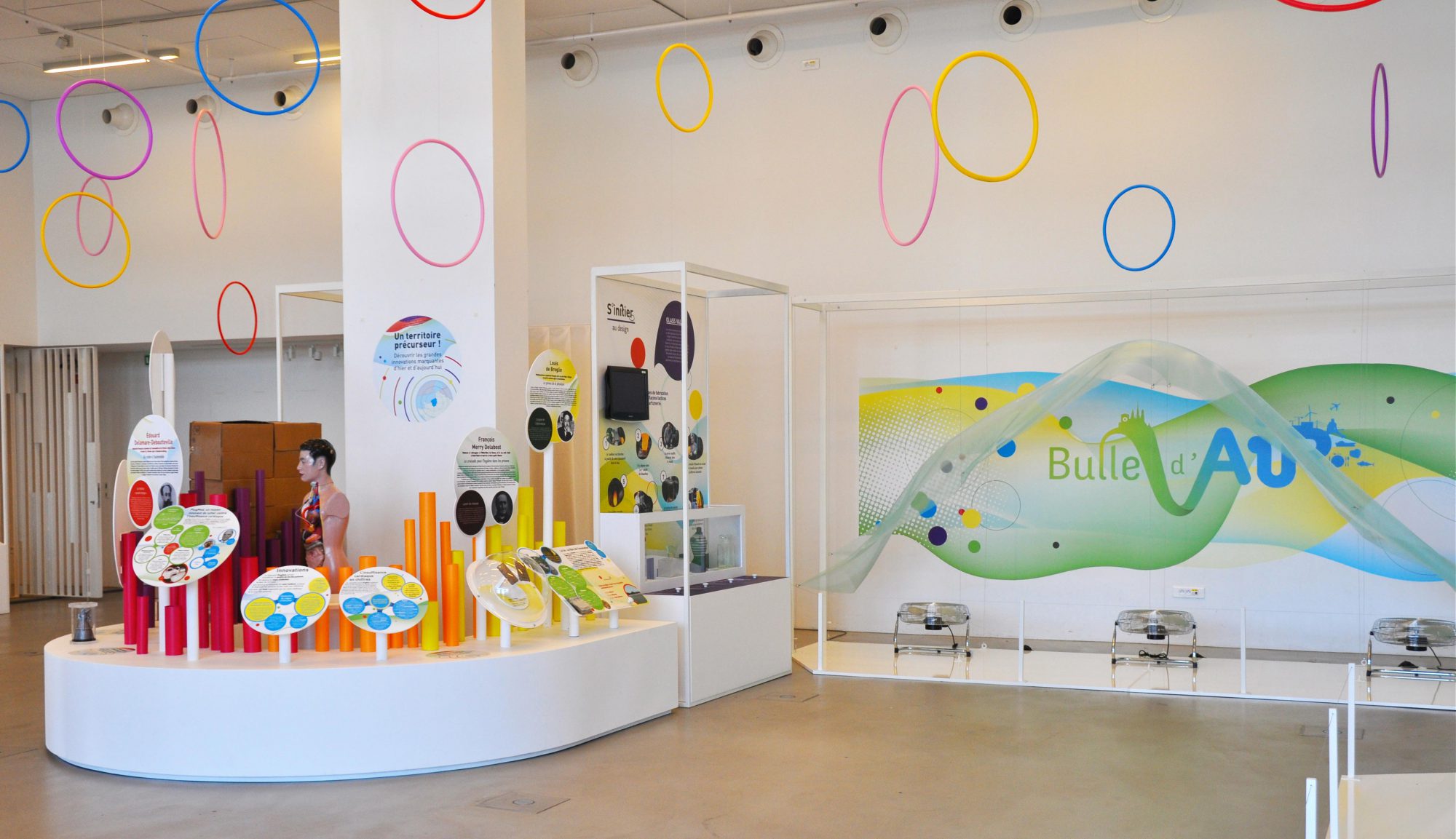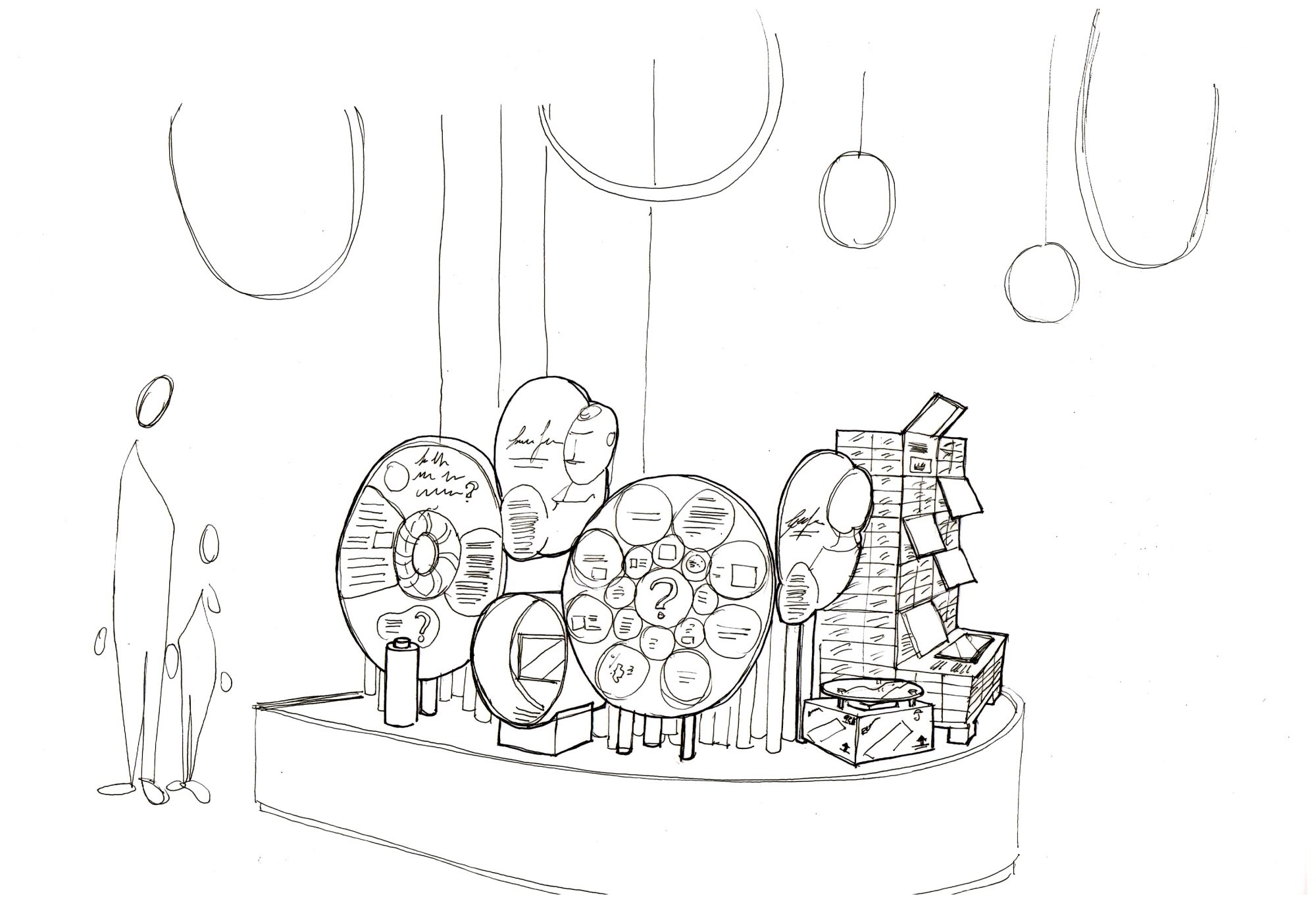 The installation started in the open air, reacting to the wind and symbolically echoing the sails of old sailing ships, and the region's currents and landscapes.
Visually intrigued, the walkers were invited to try various hands-on experiences with the educational and interactive modules dotted around the circuit. Little beach huts invited the curious to discover coastal landscapes, bird and animal track games explored the local wildlife, while "guess-the-smell" devices highlighted the region's agricultural wealth.
400 m²
2013 – 6 days
exhibition – interactive set-up – visitors' circuit– thematic Centre
ludovic laurent (graphic designer) – keop système (fitter)