Exhibition ' Viens, on s'explique !
Entre frictions et violences, on fait quoi ?! '
Seine-Saint-Denis departmental council
Tête à tête, Rosny-sous-Bois
Design and production, stage design, graphics, digital and mechanical animation design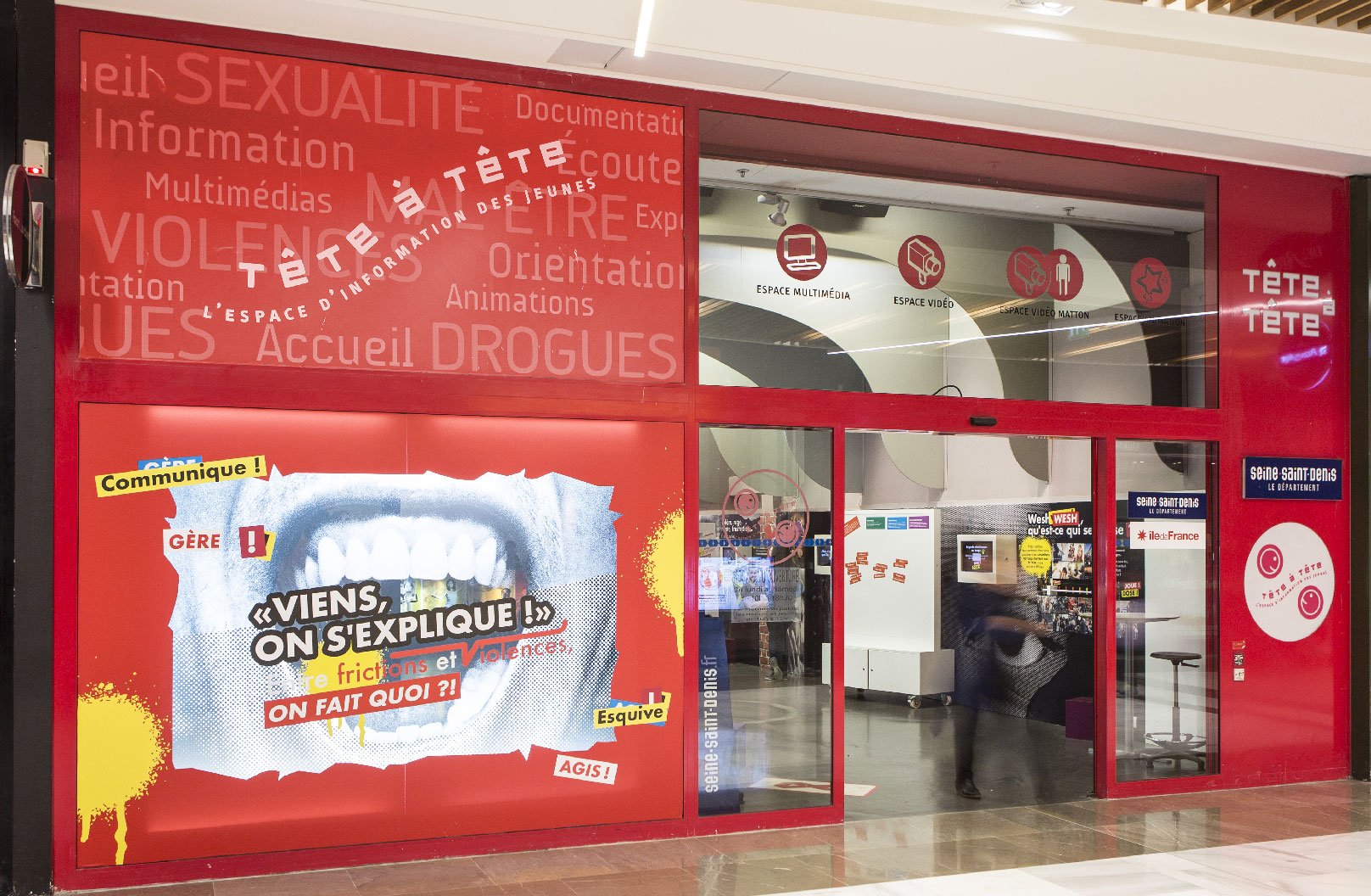 Prevention with 13-25 year-olds remains a sizeable cultural challenge. After in-depth work on devising and formulating educational content about sexuality, sexism and drugs, the theme this time around is violence !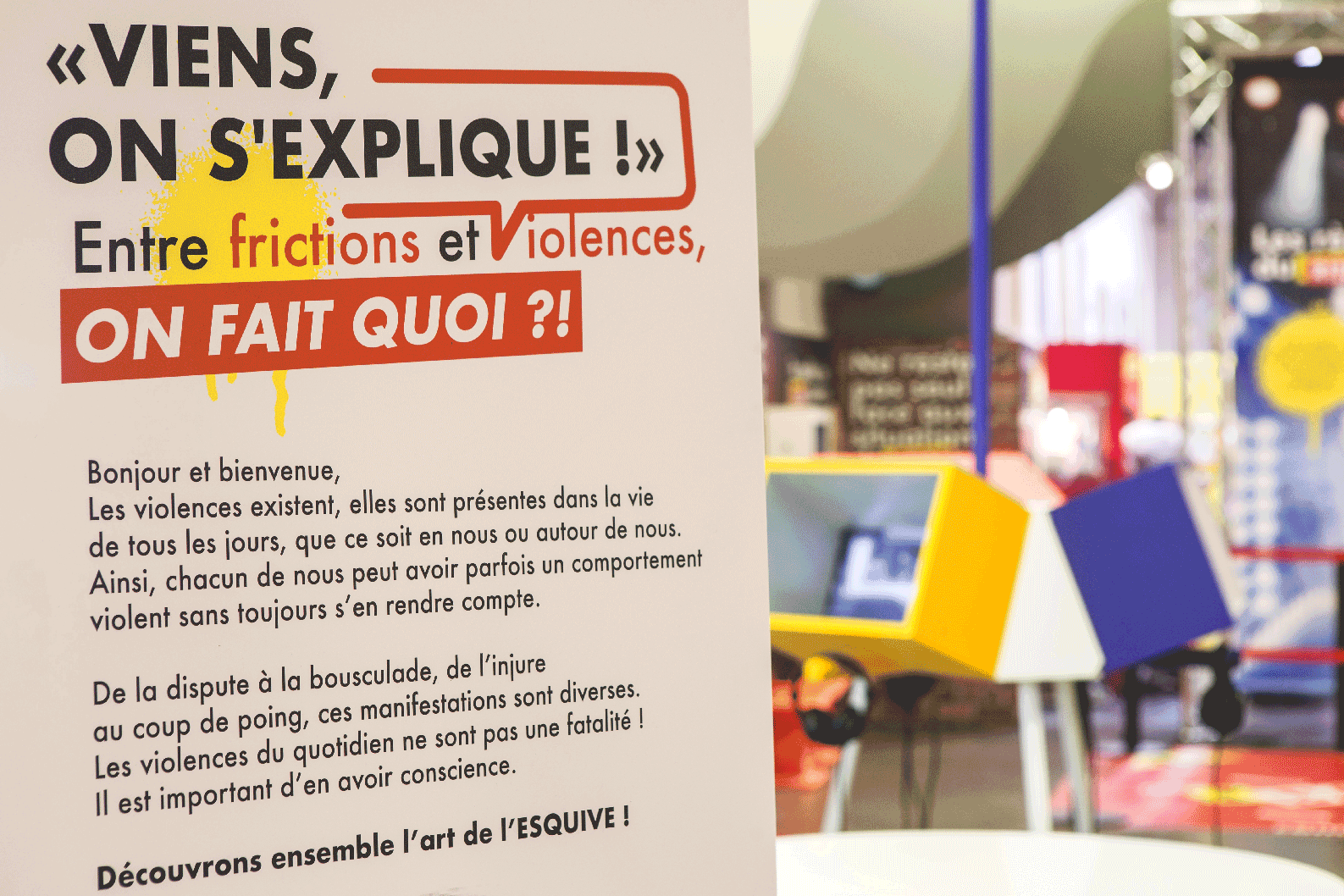 "Let's talk" opens a dialogue on violence-related issues, without any hang-ups or taboos, by means of an entertaining, interactive stage design.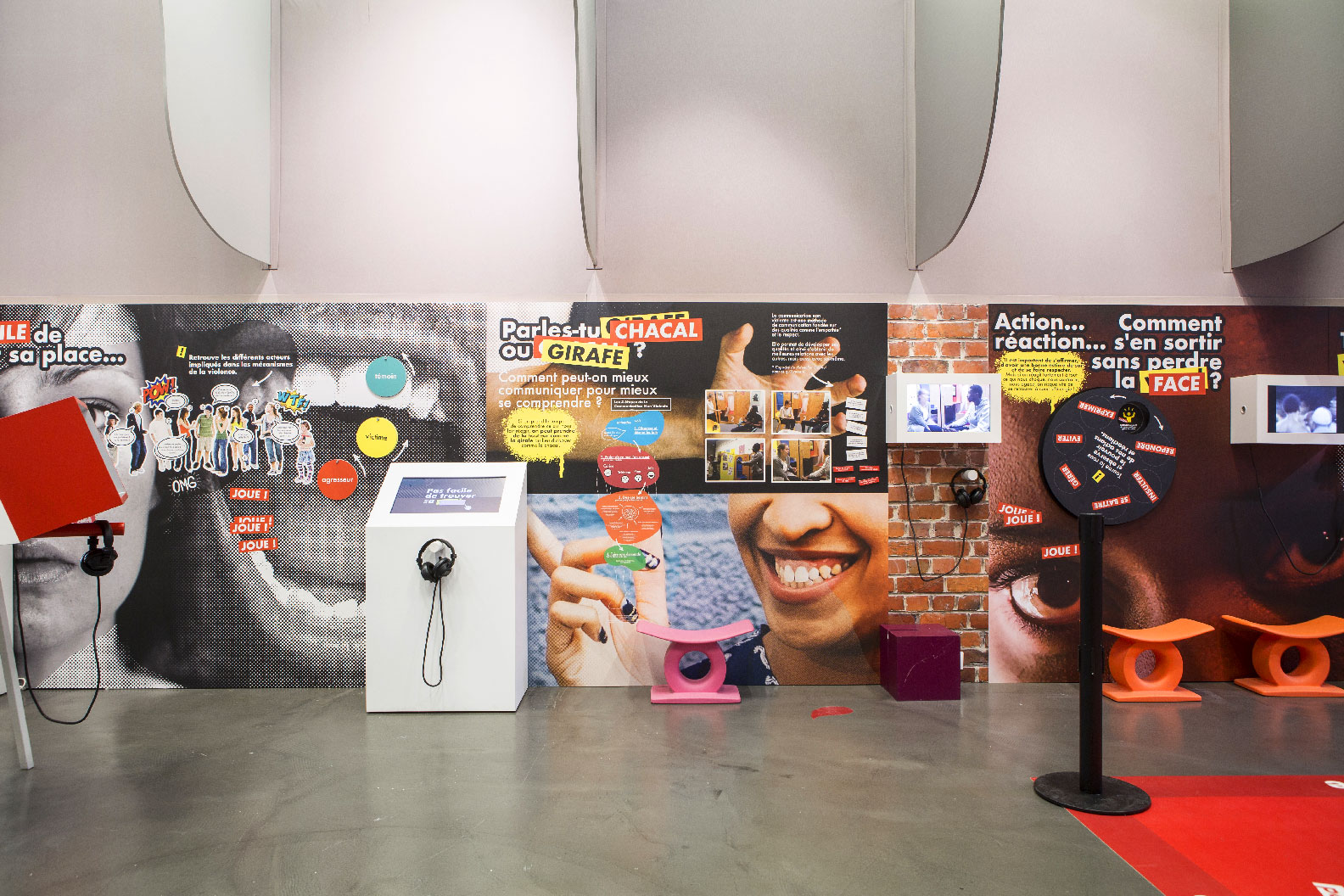 The unconventional raster formats of the visual setting suggest the raw, uncontrolled landscape of violence, while faces and human expressions sensitively provide the necessary warmth to make the exhibition a place of exchange and communication.
As visitors go on, the faces become more relaxed and the communication more positive. The photo framework moves from a black and white to a colourful universe, from binary vision to a more varied world, and from brutal expressions to a more subtle and sophisticated communication.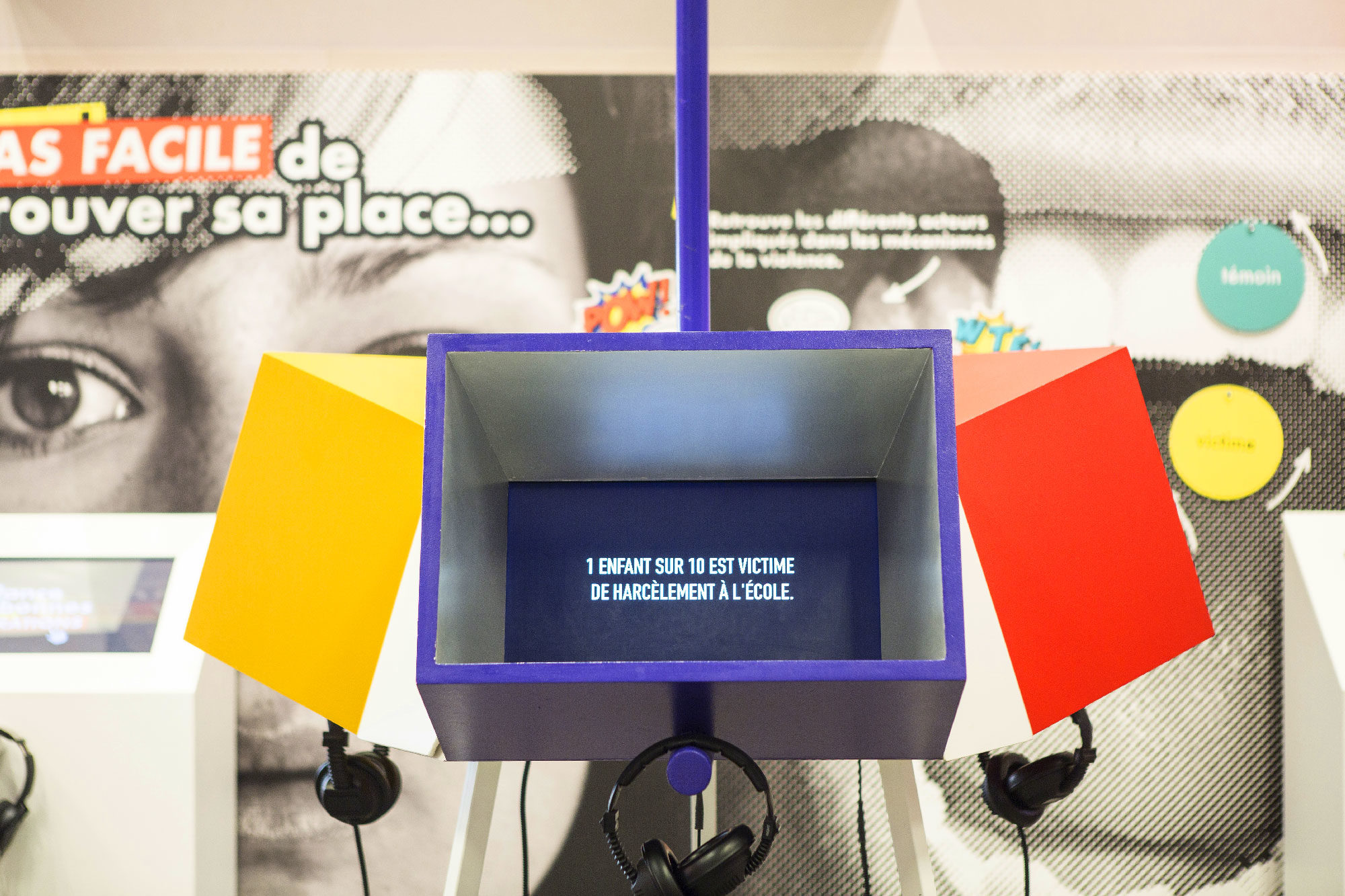 The circuit dotted with touch-screen activities, first-hand accounts and videos gives the participants material to construct a dialogue with young people. Every interaction throughout the tour establishes the content and makes it more relevant to their daily lives.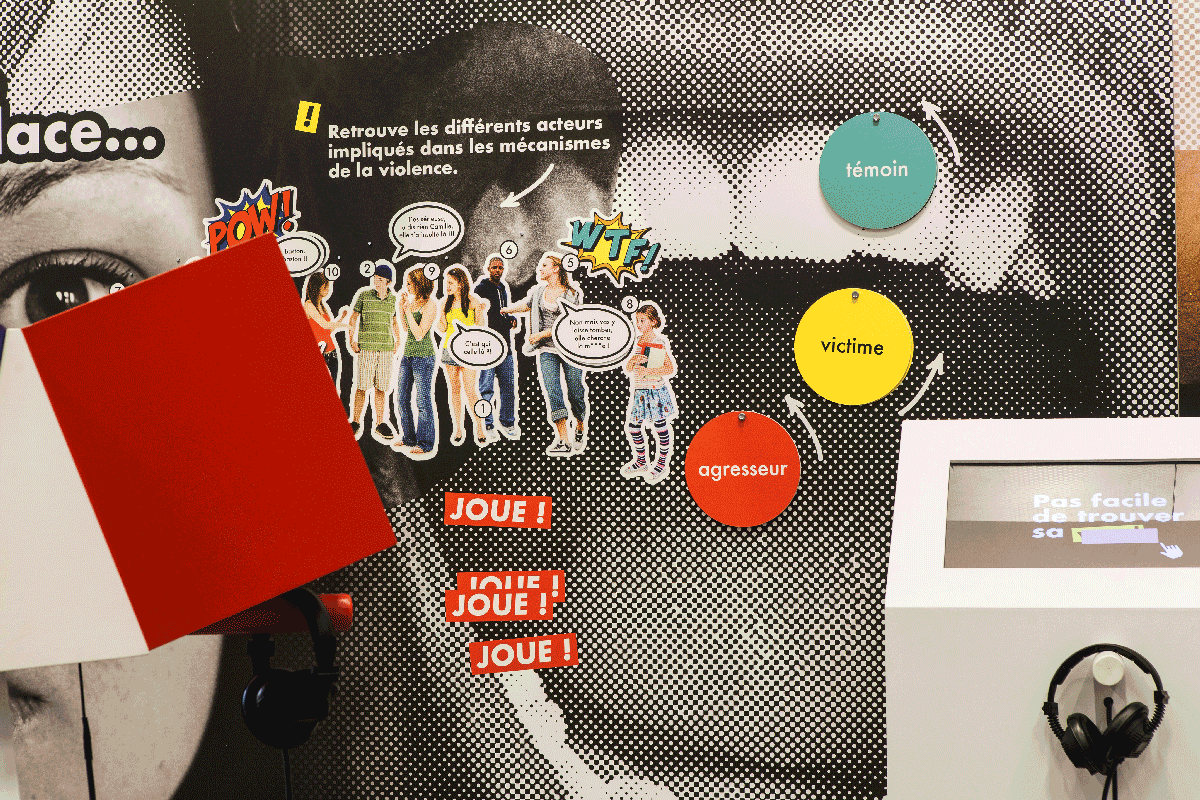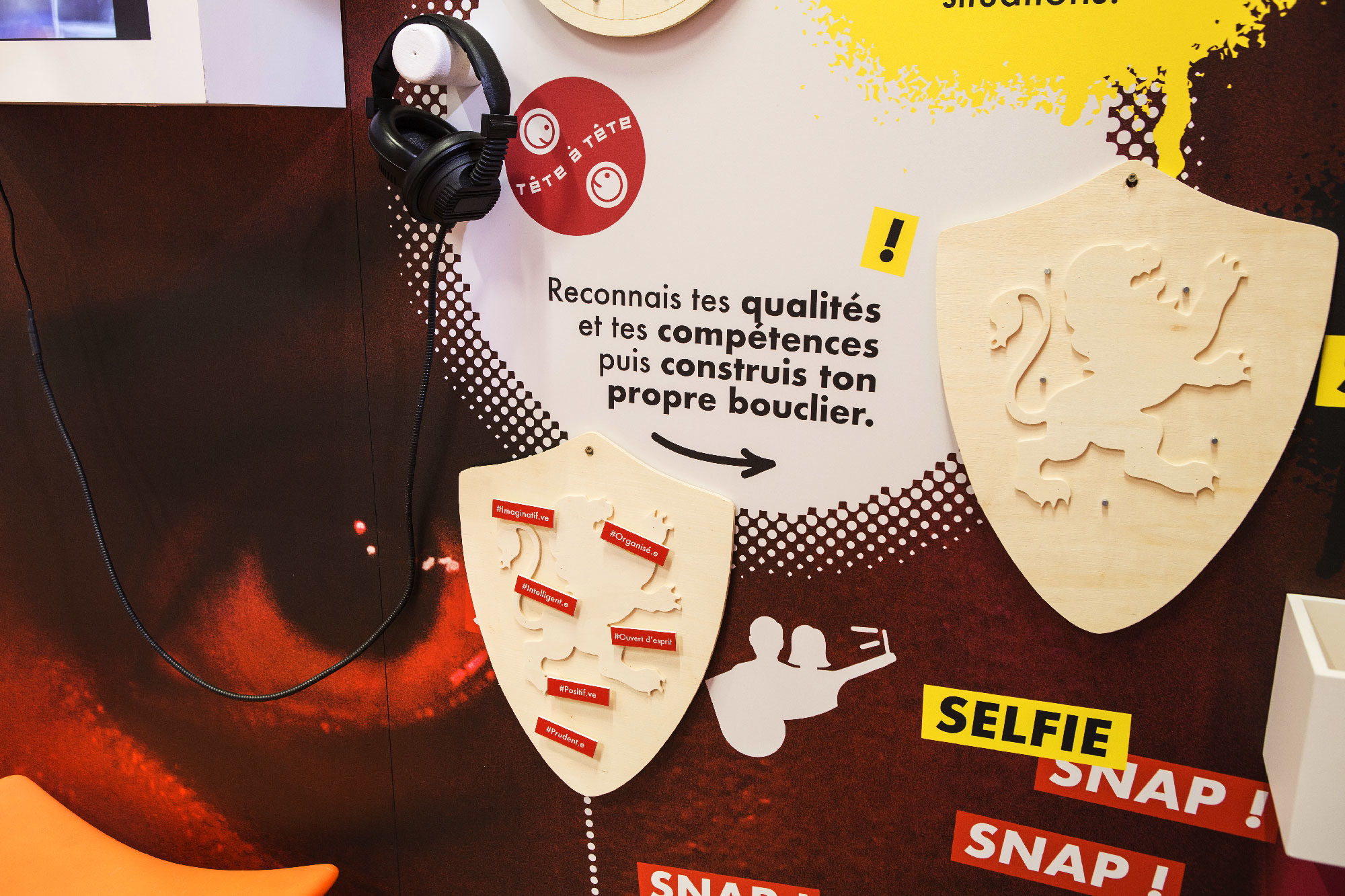 The circuit literally gives the young people "arms", "shields" and "skills" to help them (re) discover the path to non-violence. The central component of the staging – the ring, with its deliberately subverted codes – takes on its full meaning and becomes a workshop for non-violent oral expression.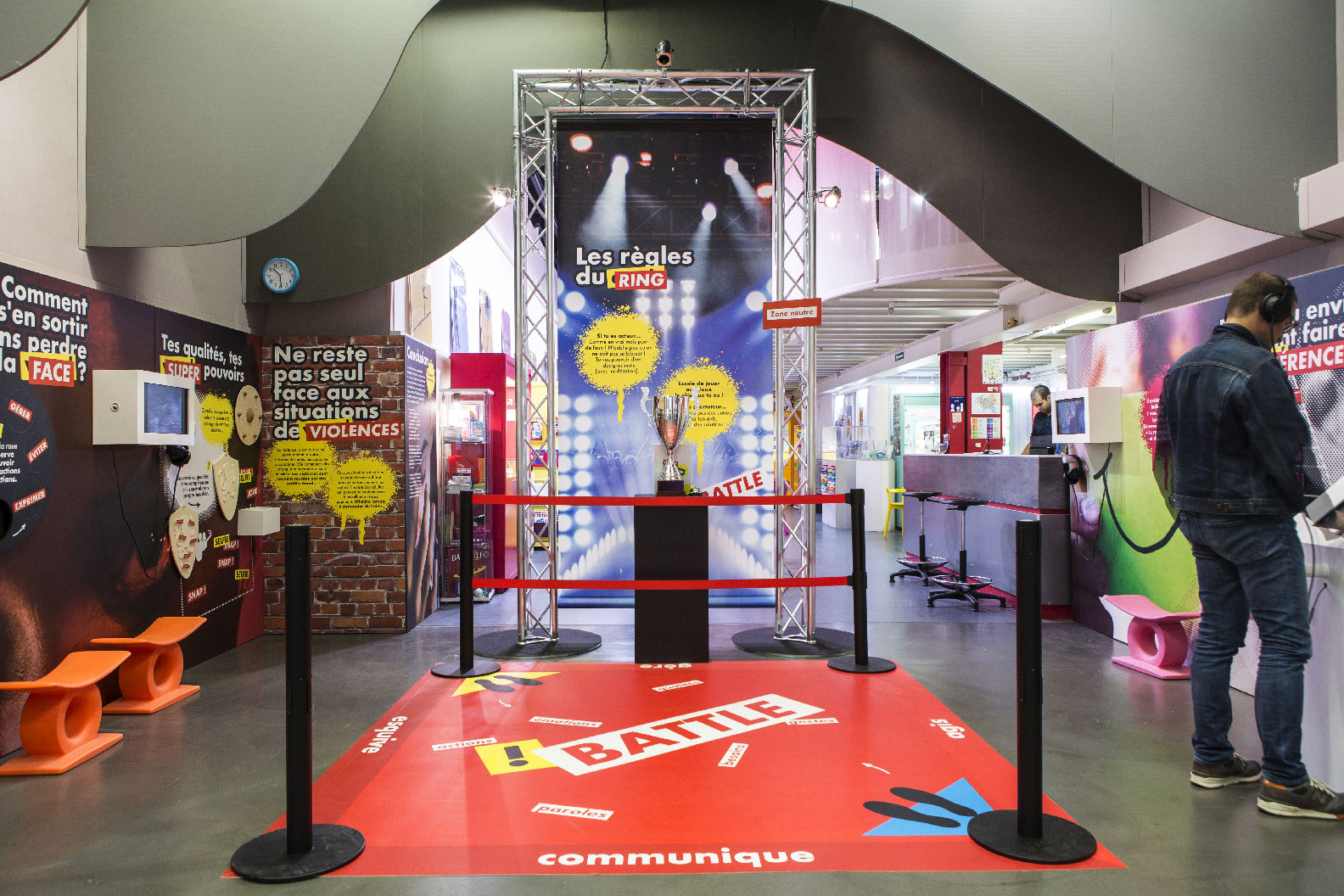 120m²
2018 - 10 months
Exhibition, interactive set-up, visitors' circuit
Keops (maker), Ludovic Laurent (multimedia, illustration and graphism)