Exhibition 'Water in the city from the 19th to the 21st centuries' – Eau de Paris
Eau de Paris
Paris
Design and production – stage design, graphics, creation of mechanical animations and audiovisual production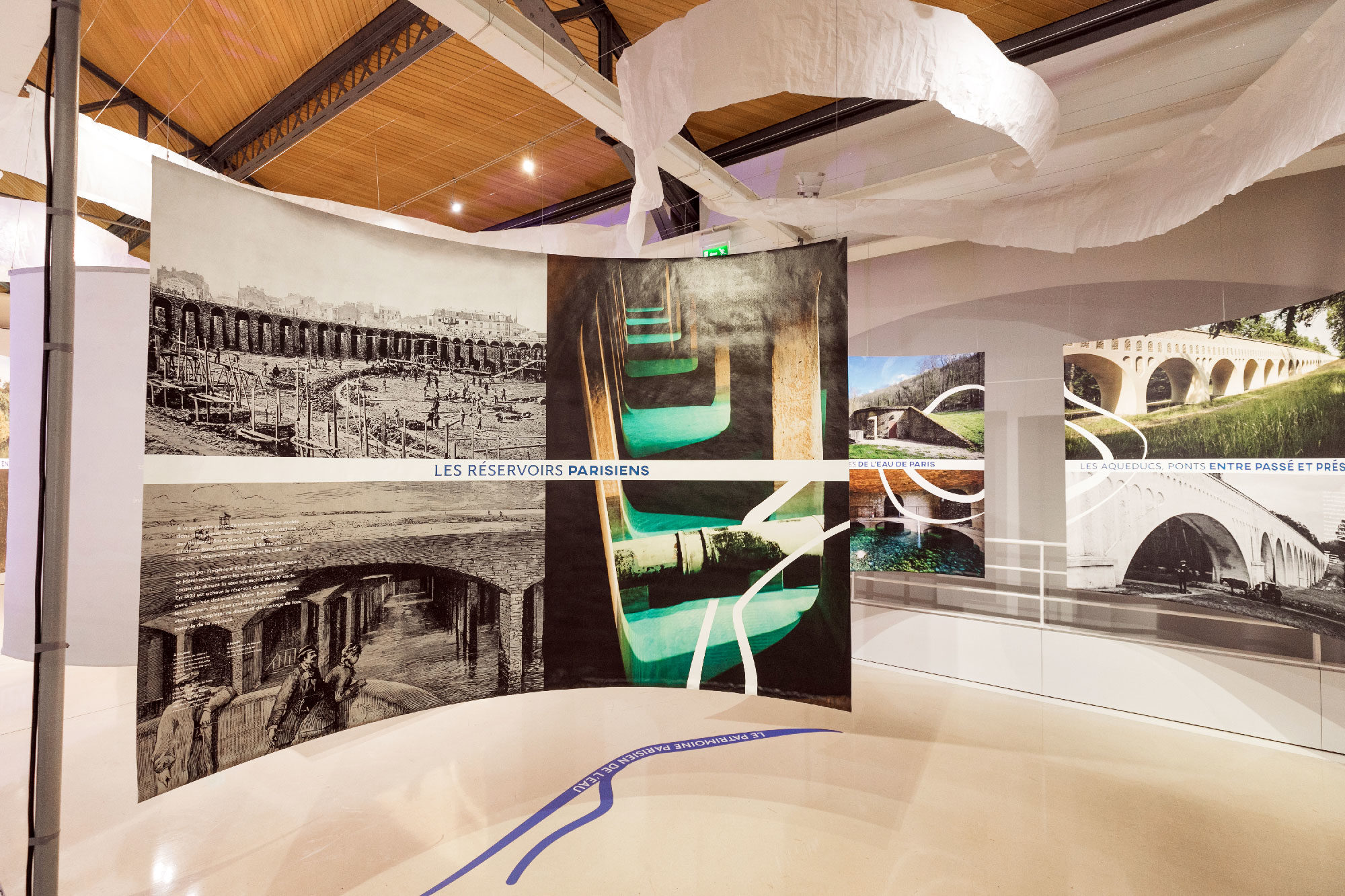 The exhibition "water in the city" is an invitation to travel through the centuries and learn about the importance of water in the capital, the emergence of a modern city and the challenges facing the sustainable Paris of tomorrow.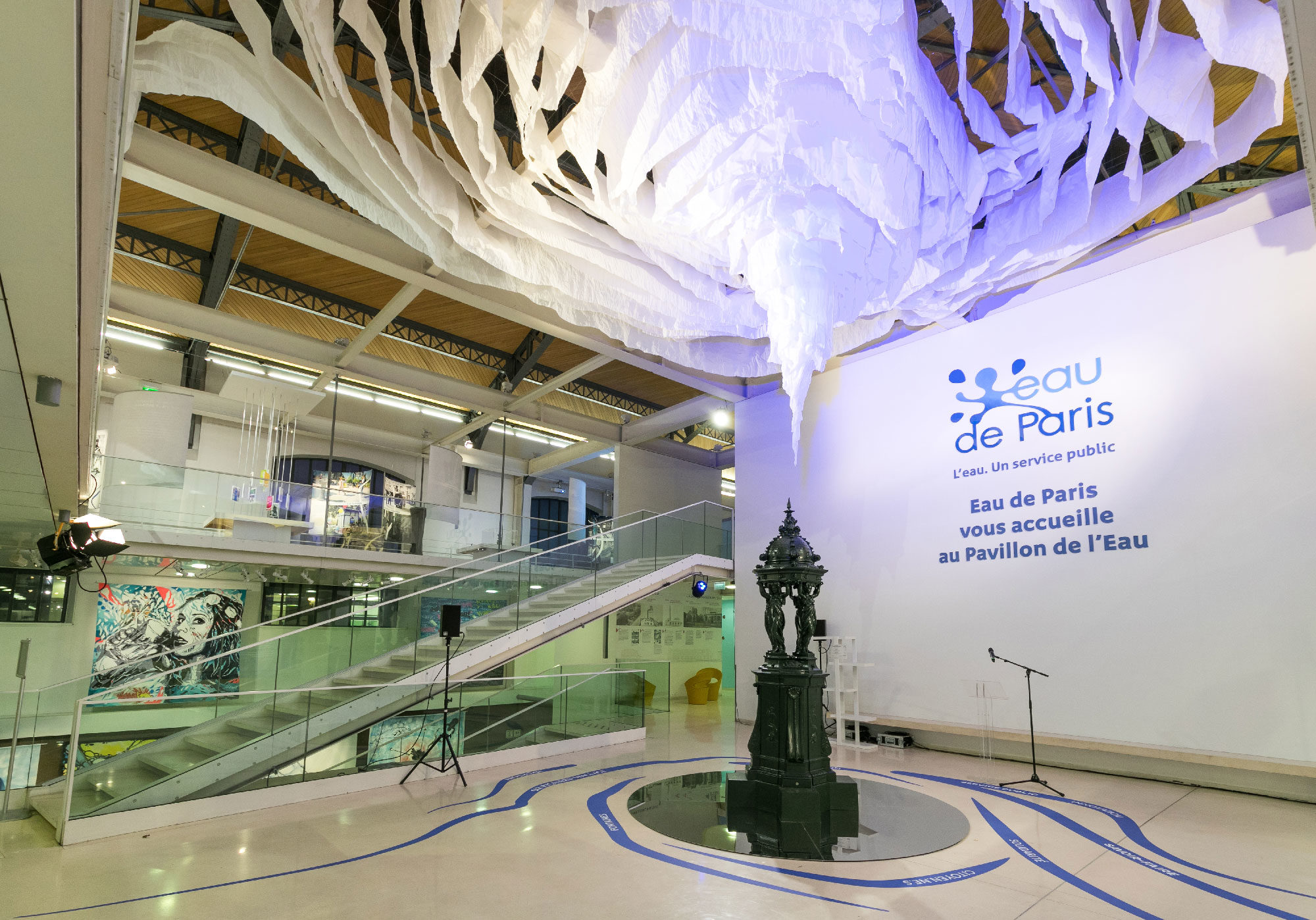 To represent the thin line between past and present, this enlightening exhibition designed for all the family is staged around a dramatic, swirling vortex. The paper installation evoking a journey in time is central to this exhibition on access to water in Paris, and unfolds throughout the hall to reveal the show's messages, with the Wallace Fountain as a focal point.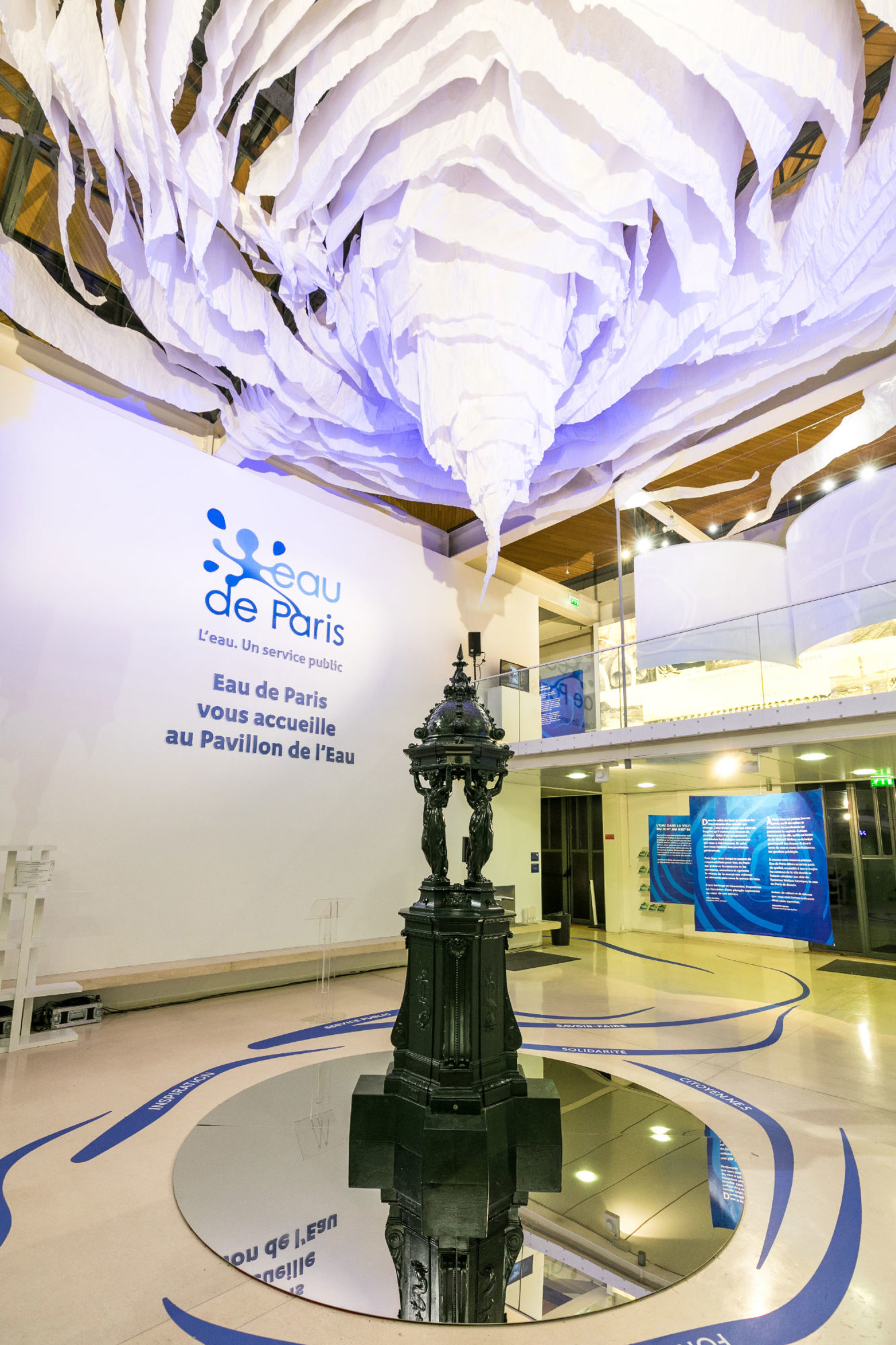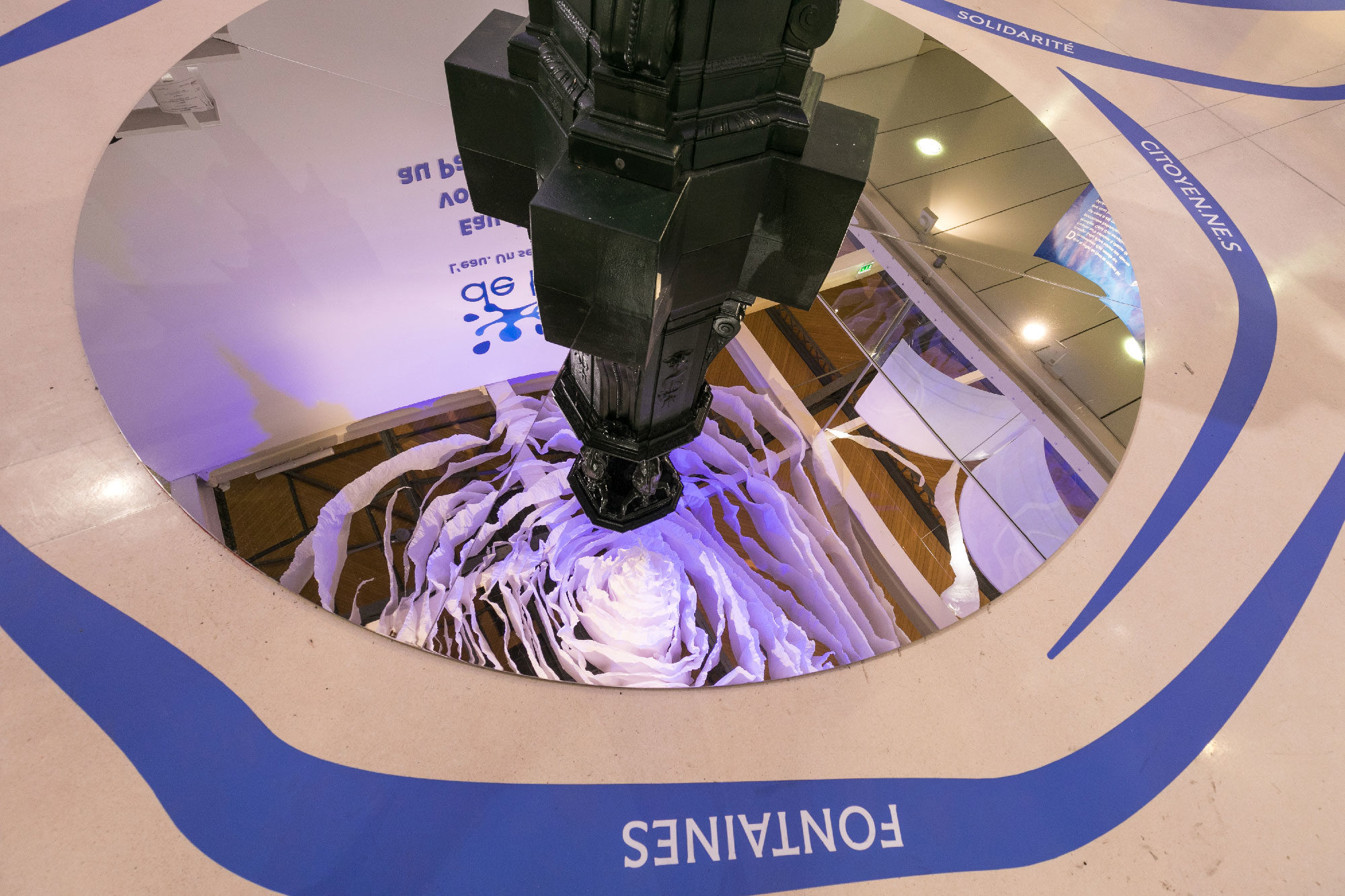 The arms of the Vortex and markings on the ground guide visitors along their circuit towards fun, instructive activities, where they learn about the development of Wallace drinking fountains and all the trades, skills and values connected with the use of water in Paris.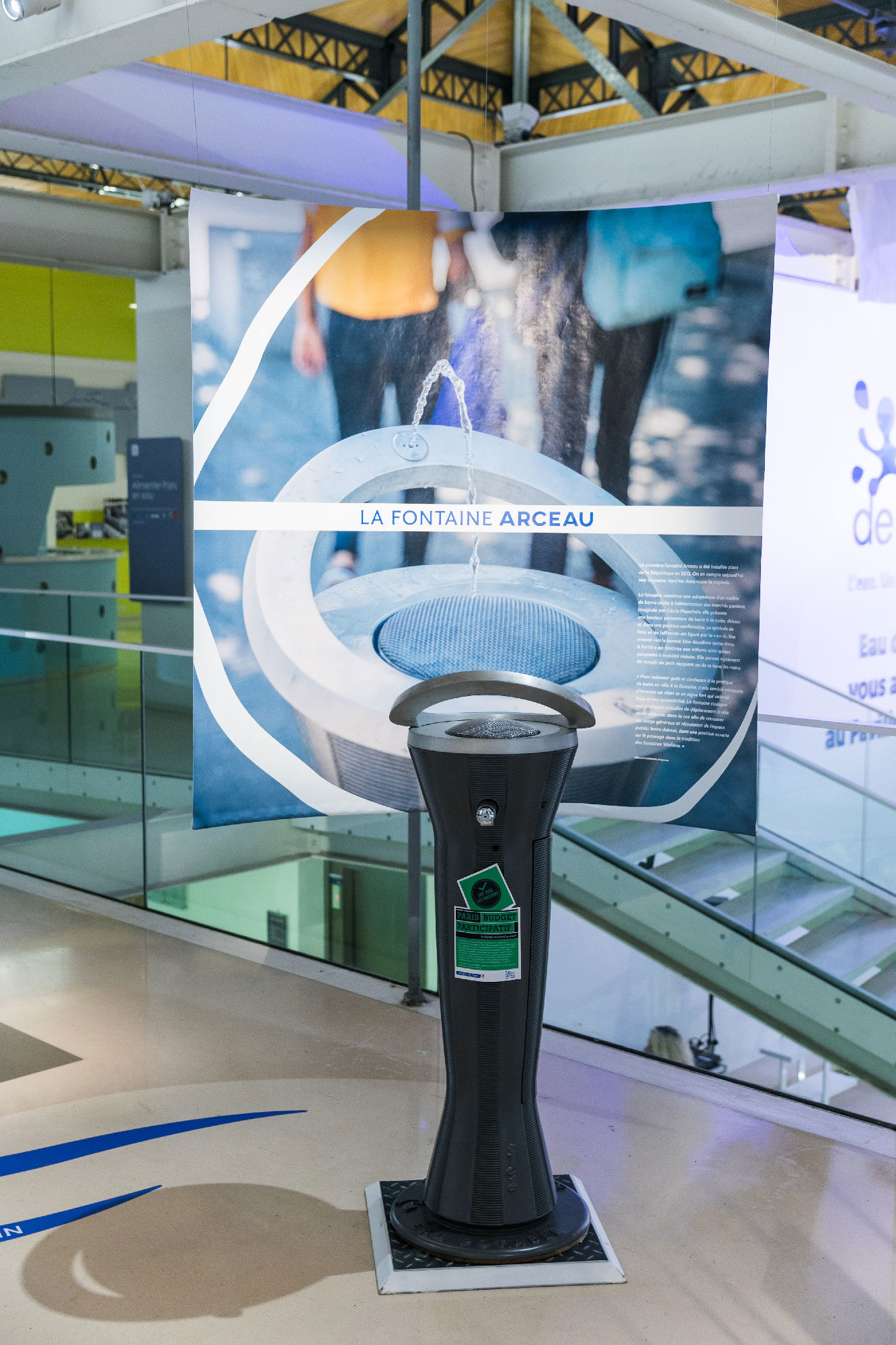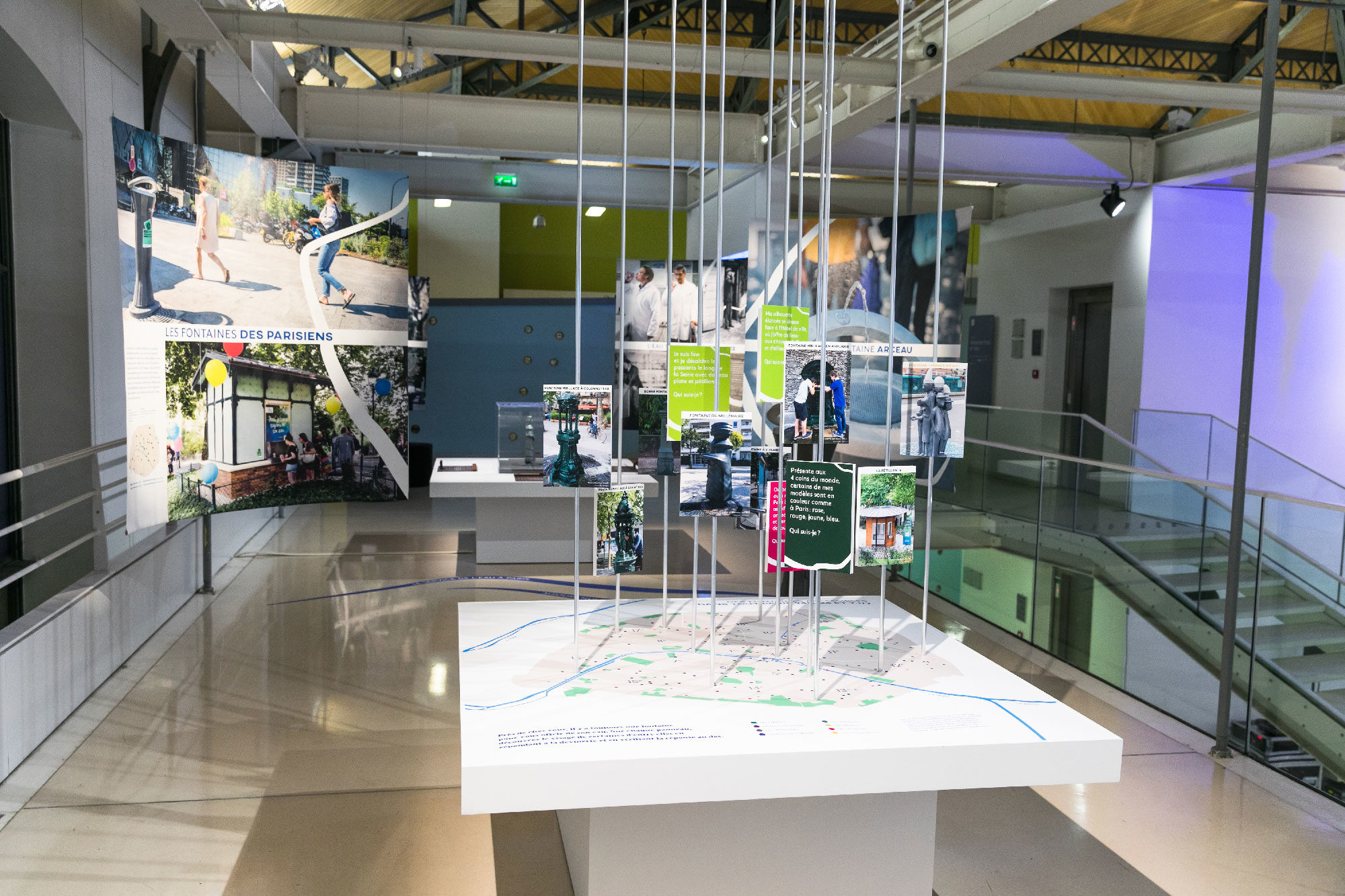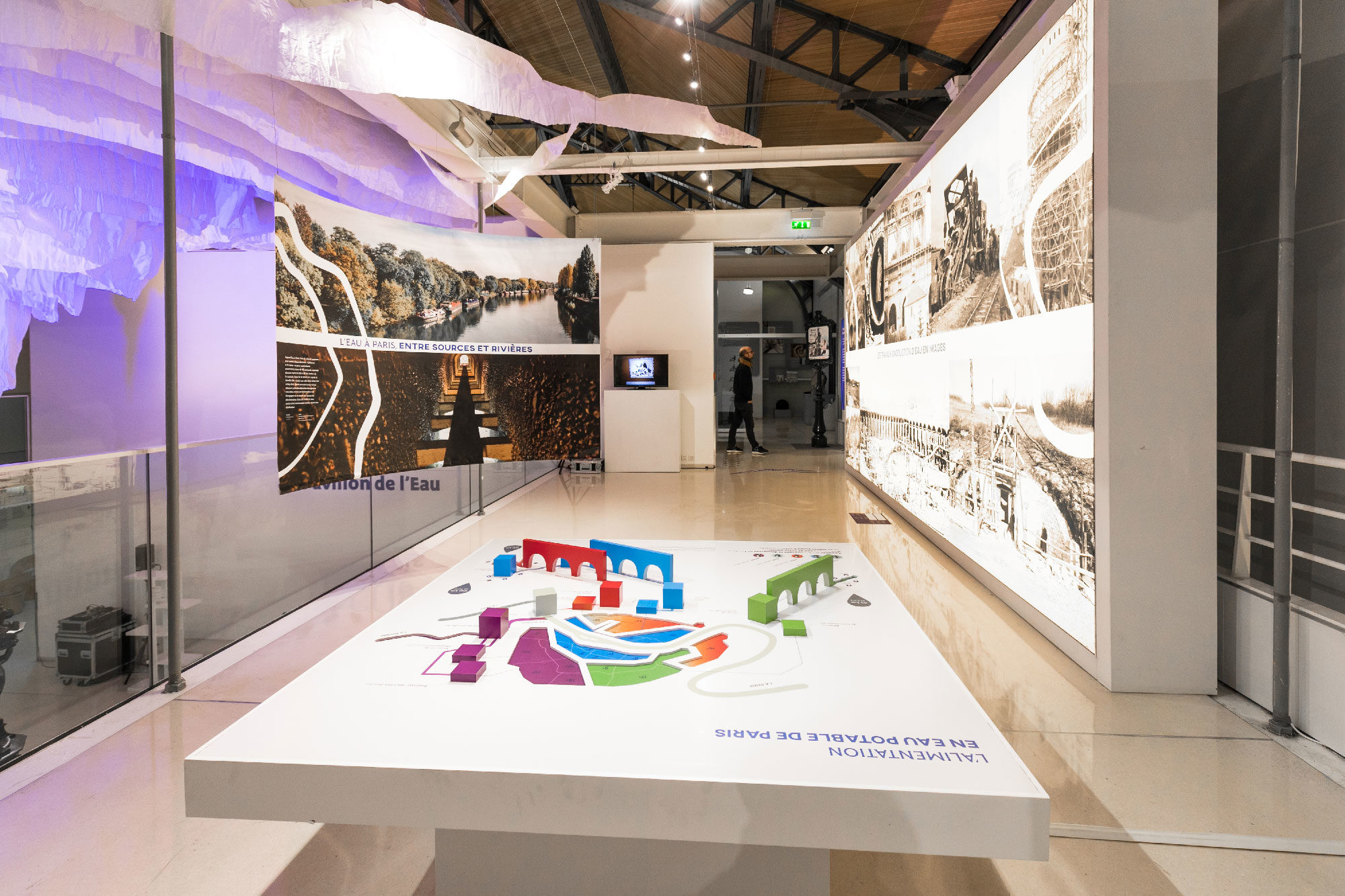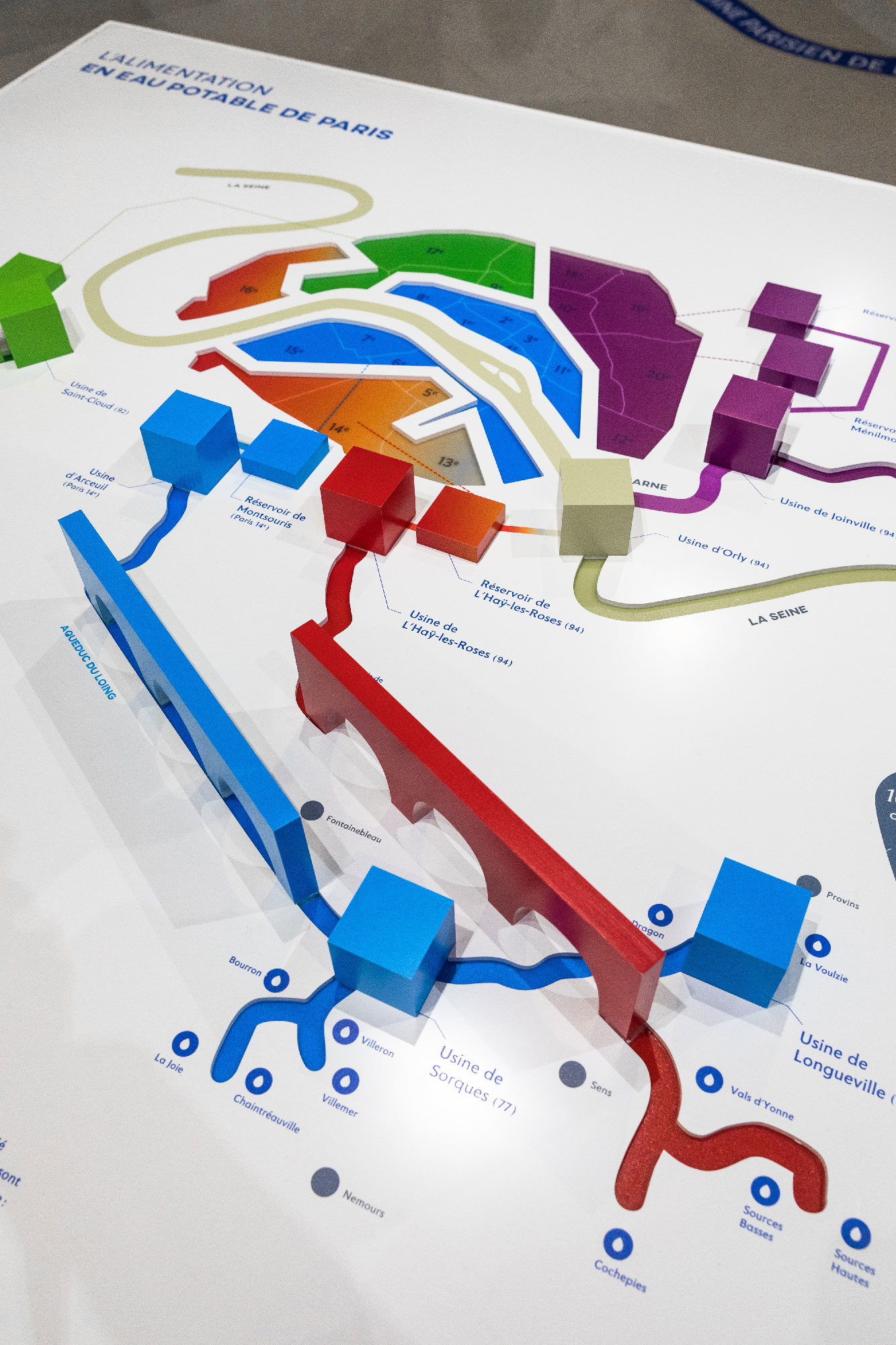 320 m²
2018-2019
Exhibition – visitors' circuit
Junior fritz jacquet (paper sculptor)