Exhibition of the Beauval nature bivouac – Zooparc de Beauval
Zooparc de Beauval
Saint-Aignan (Loir-et-Cher)
Design project manager
At the heart of the immense equatorial dome, the "Beauval Nature Bivouac" area is an interactive and educational exhibition that sets out to educate the public about the work of the "Beauval Nature" association.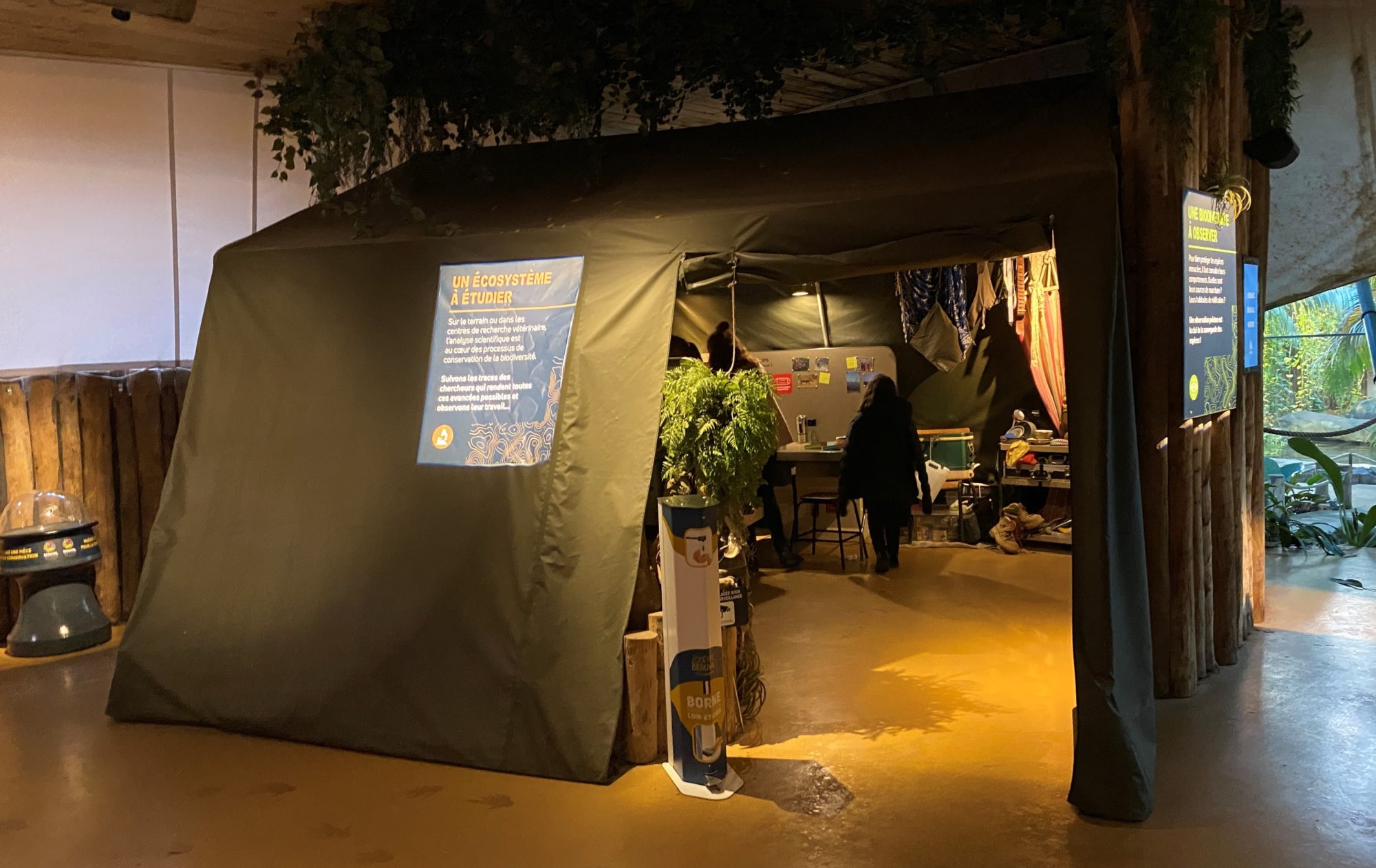 A bivouac is recreated as if time were suspended. Visitors are immersed in the world of the researchers and scientists working in the field. Alongside the wooded and vegetal décor, interactive digital devices give visitors an insight into both practical operations in the wild and the laboratories.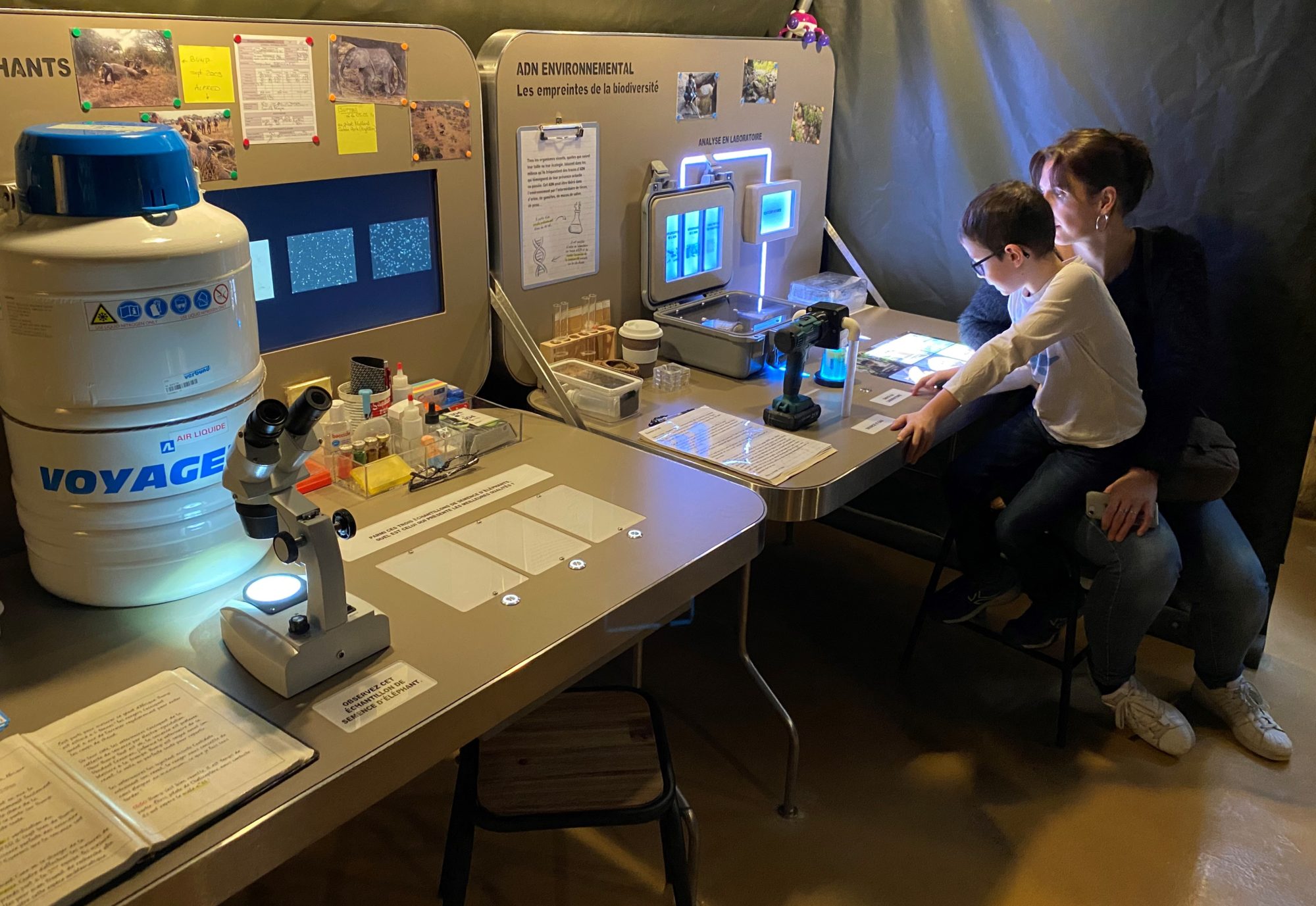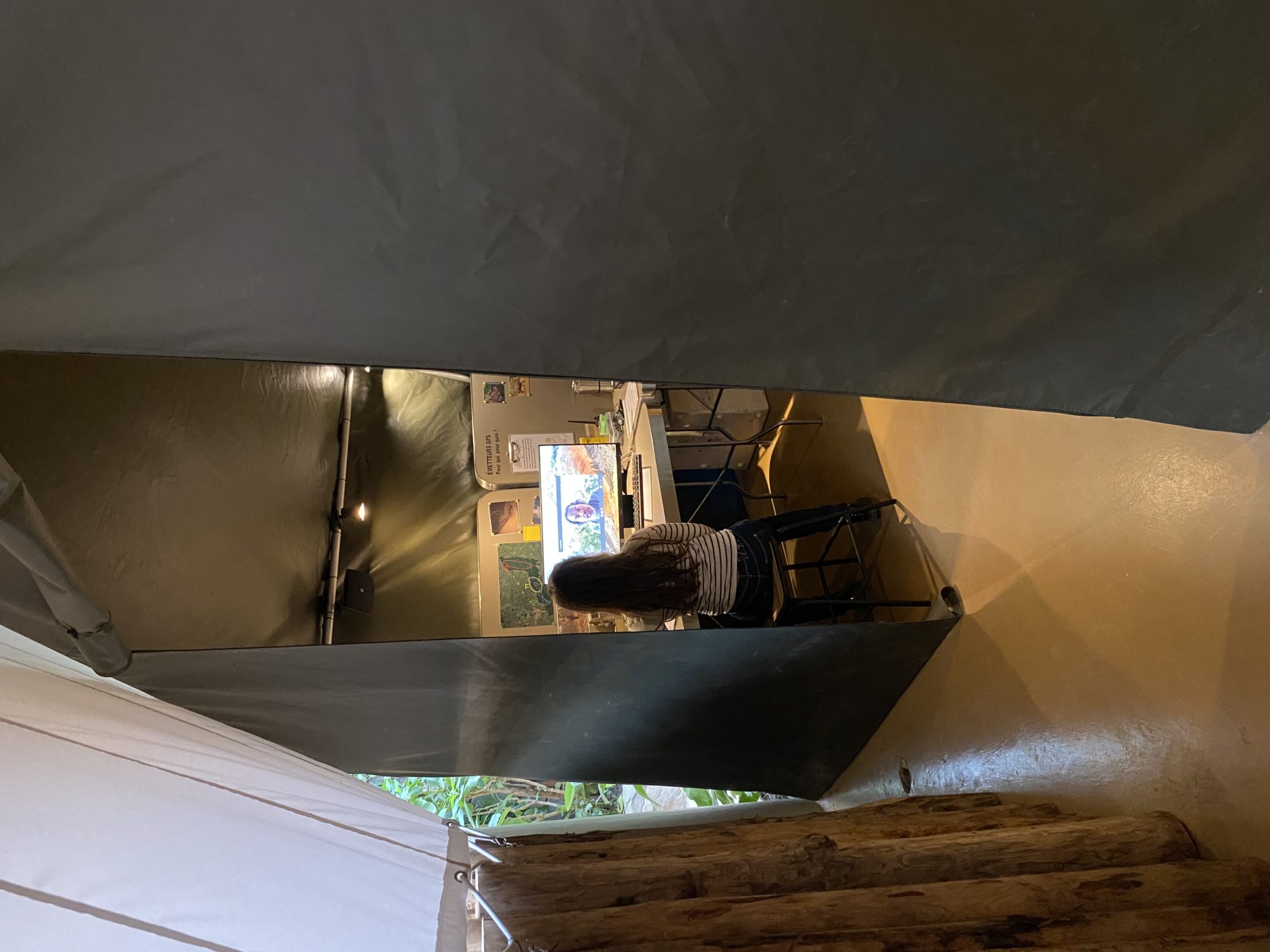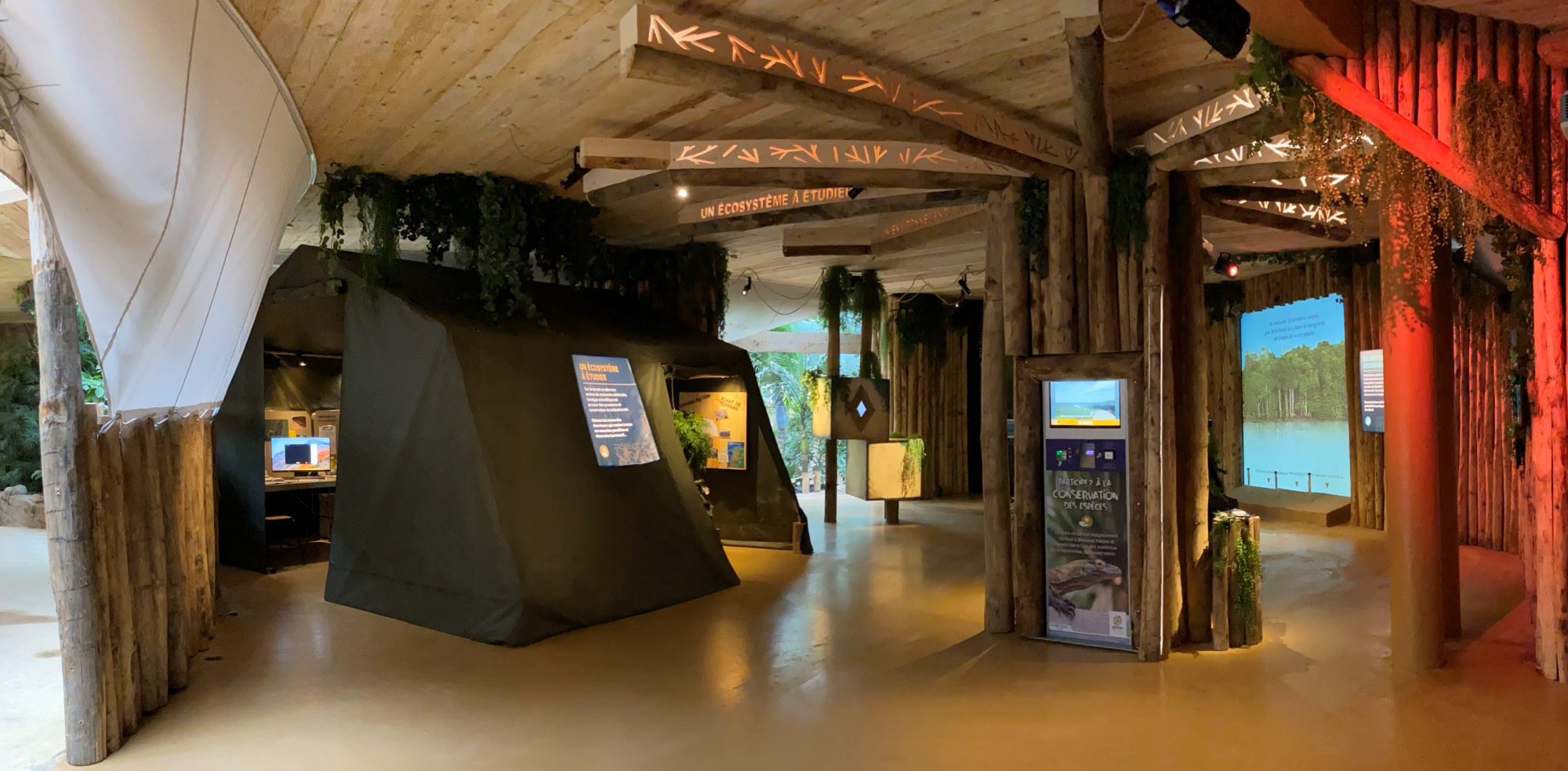 In the centre of the bivouac stands a tree whose stylised branches indicate the various programmes and fun workshops. One of them leads to an interactive video-projection space evoking the disappearance of the mangrove. The public can virtually replant mangrove seeds that instantly grow before their eyes, revealing the immediate benefits in terms of biodiversity for example. In this way, they discover the work of programmes supported by the association.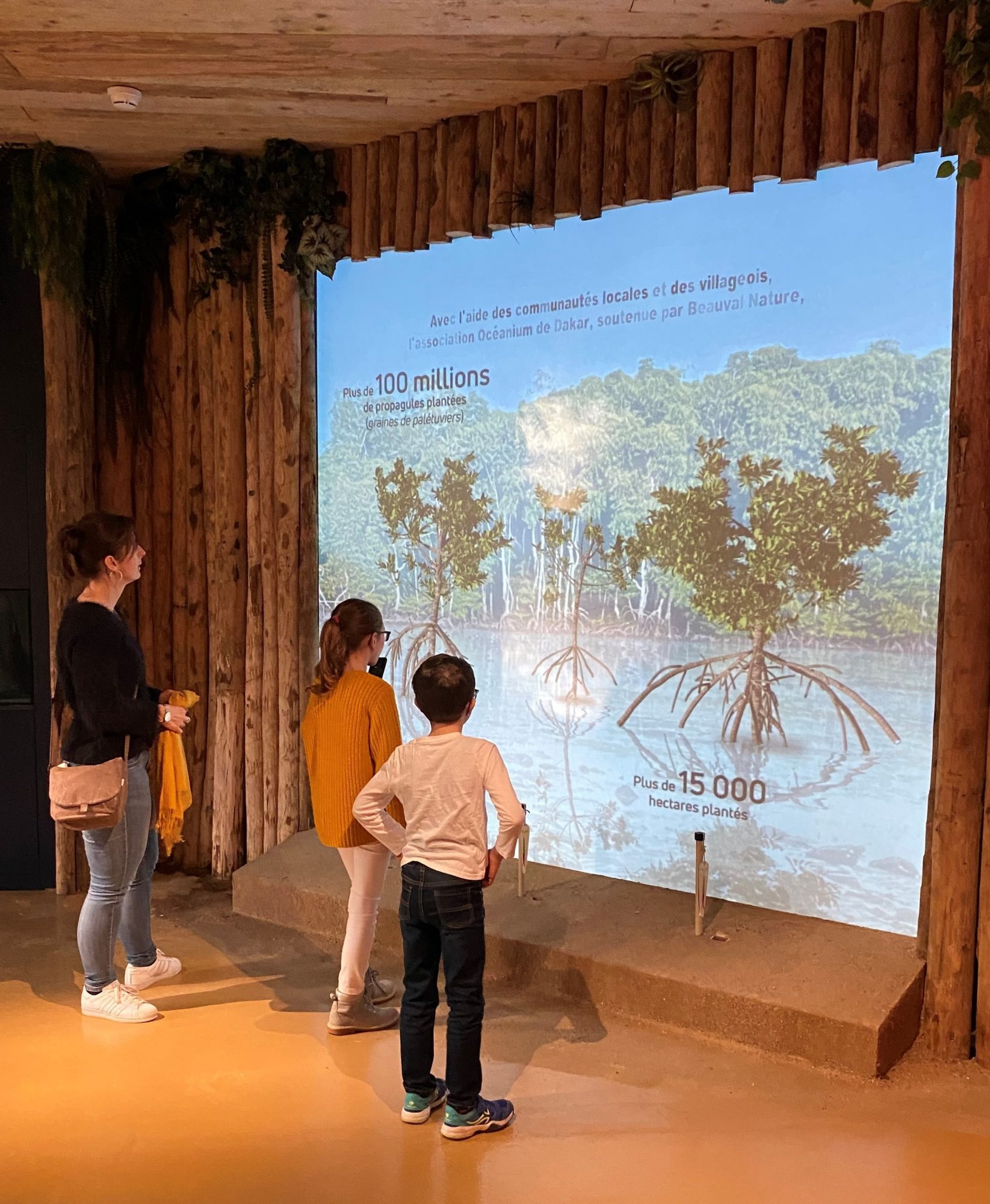 170 m²
2020
Exhibition
Ame en Science, museography - Blue Yéti, interactive multimedia display - API, manipes - Vallée Stoffler, accessorizing - Patrick Mouré, ligh design - Vaugeois Electronique, technical equipment