Whoorks, a collaborative space by Legendre XP
Legendre XP
Nantes
Design project management
The Whoorks co-working spaces occupies a 7,000m² building in Nantes, a stone's throw from the station.
Whoorks offers an original space dedicated to flexible working that is fundamentally in line with the company's principles.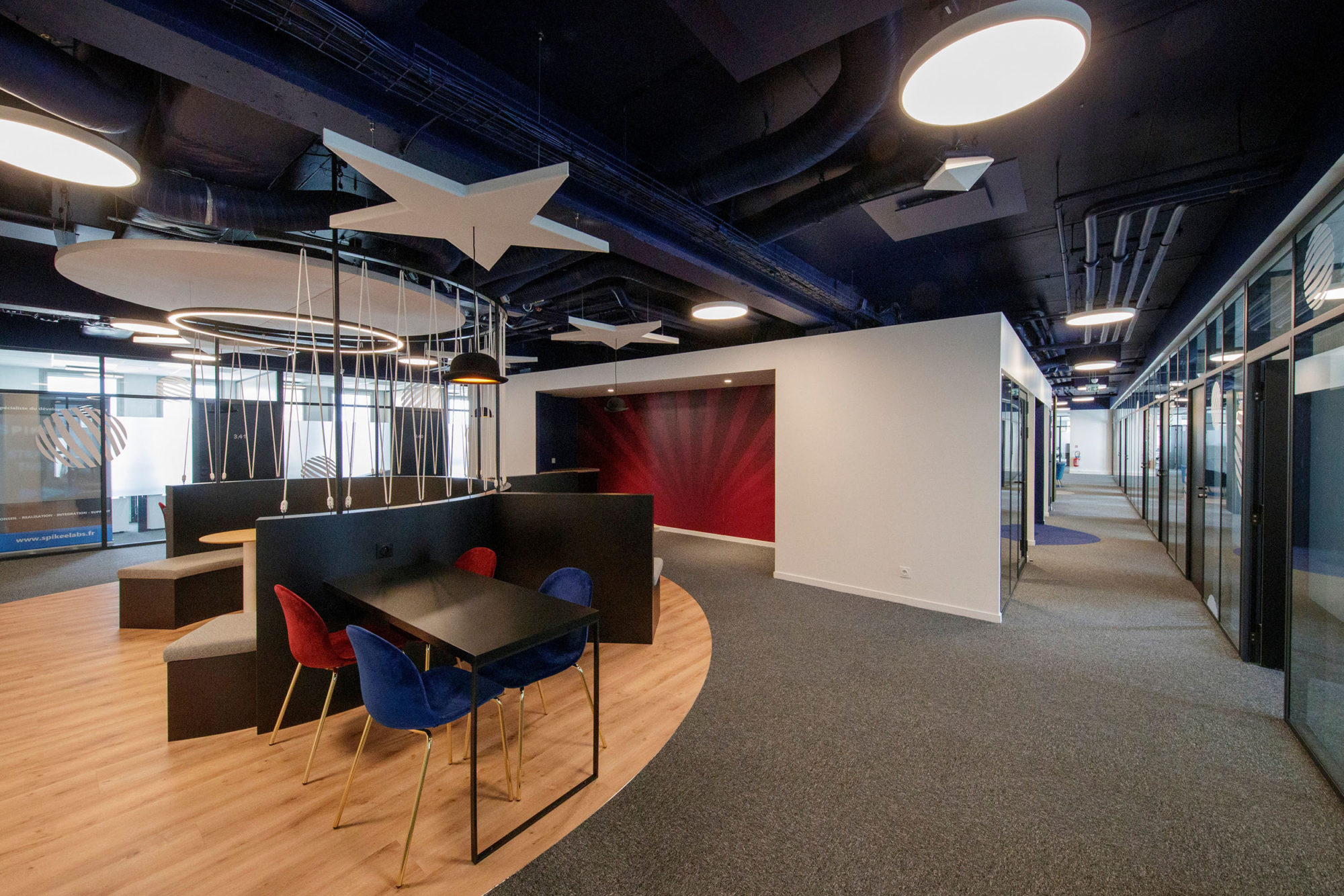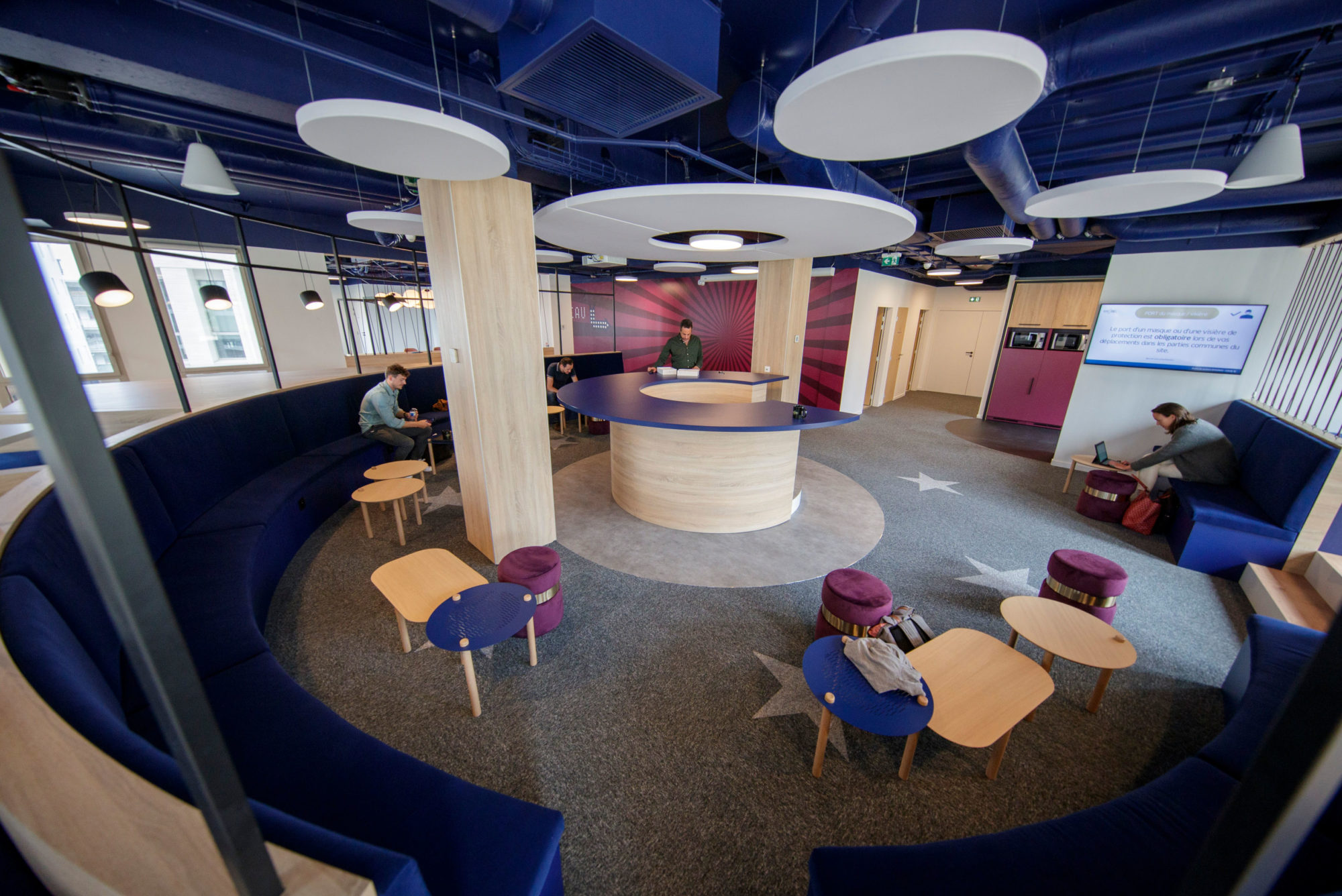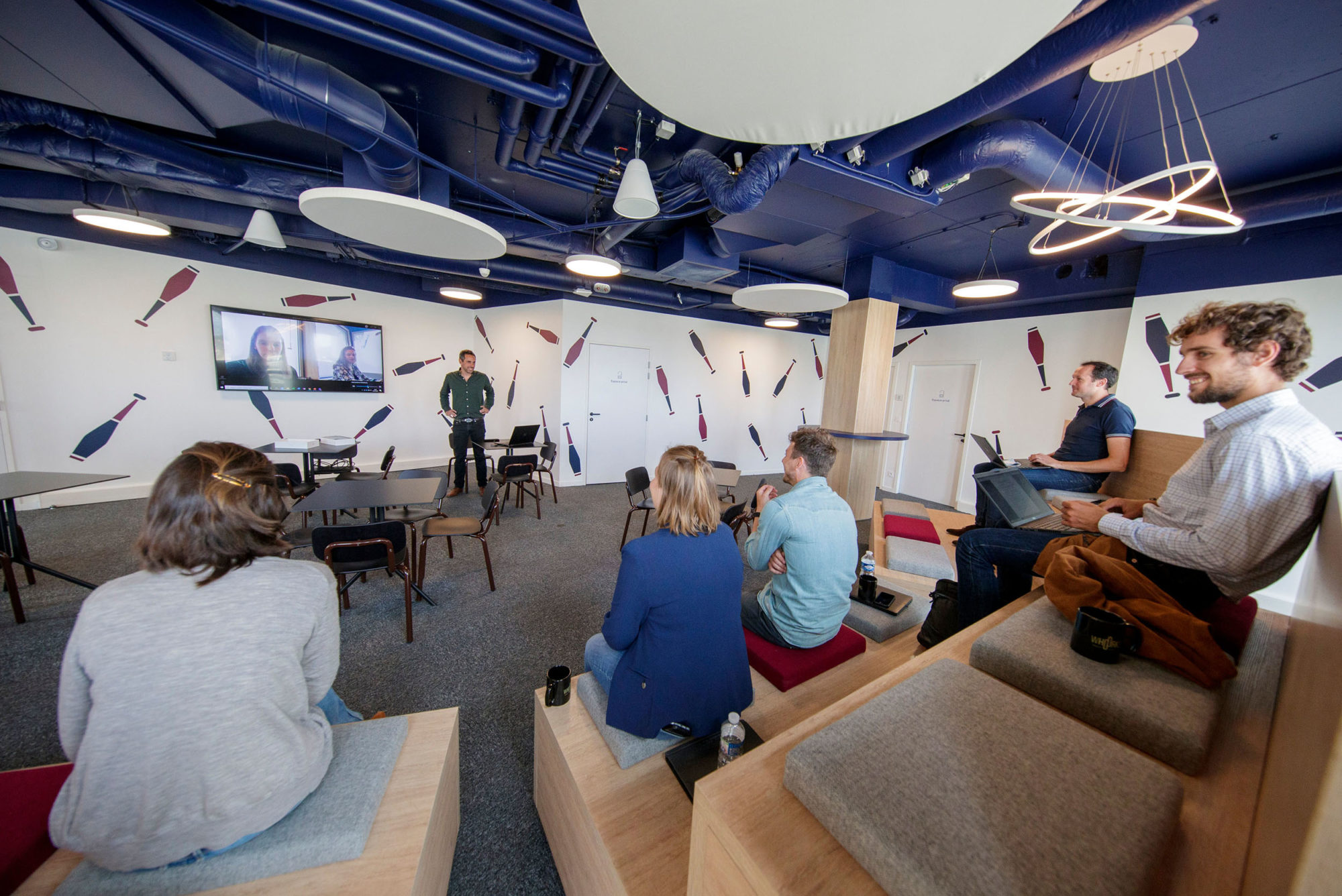 The venue boasts a flexible decor that creates an impression of flexibility and constant movement, as in the world of street arts.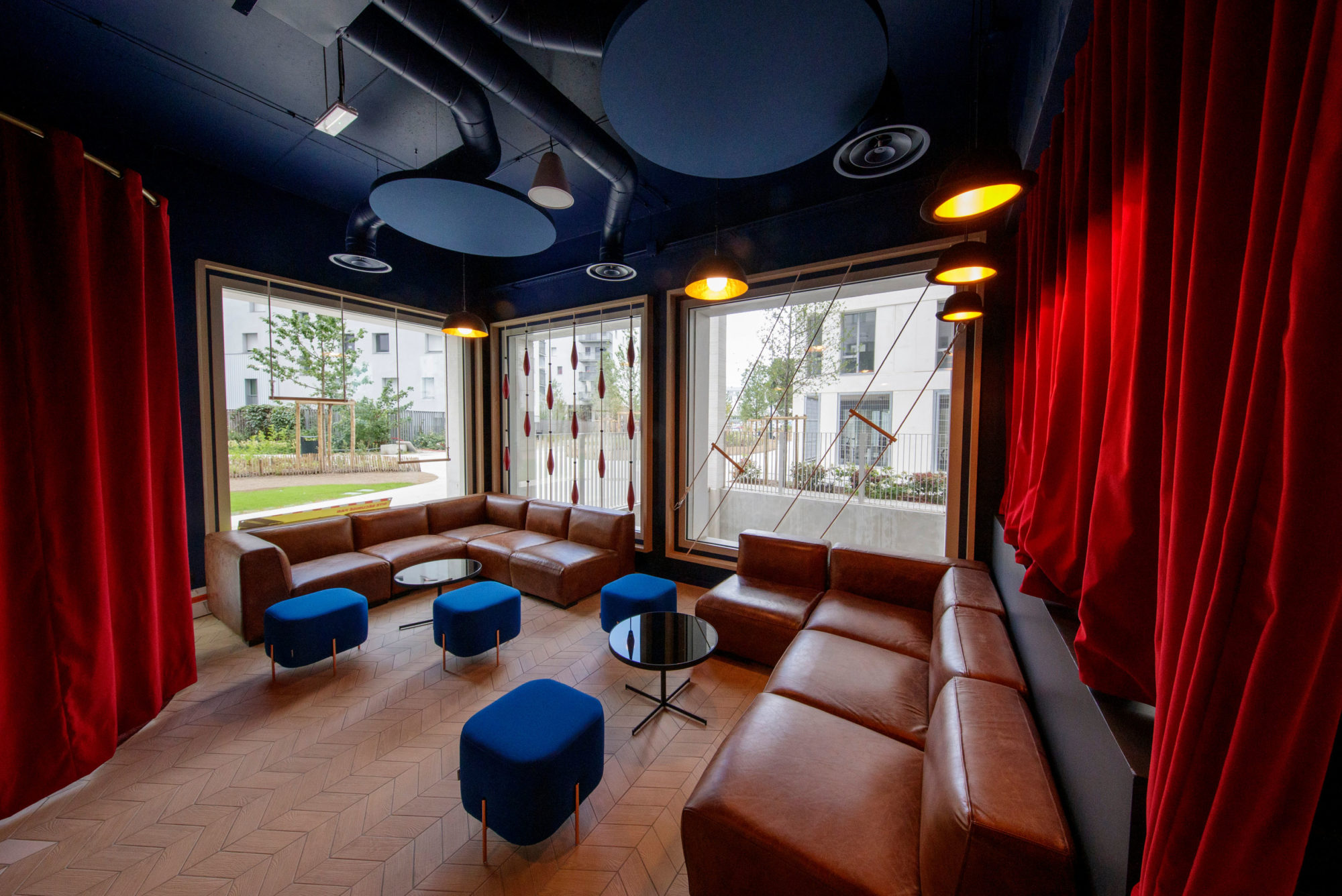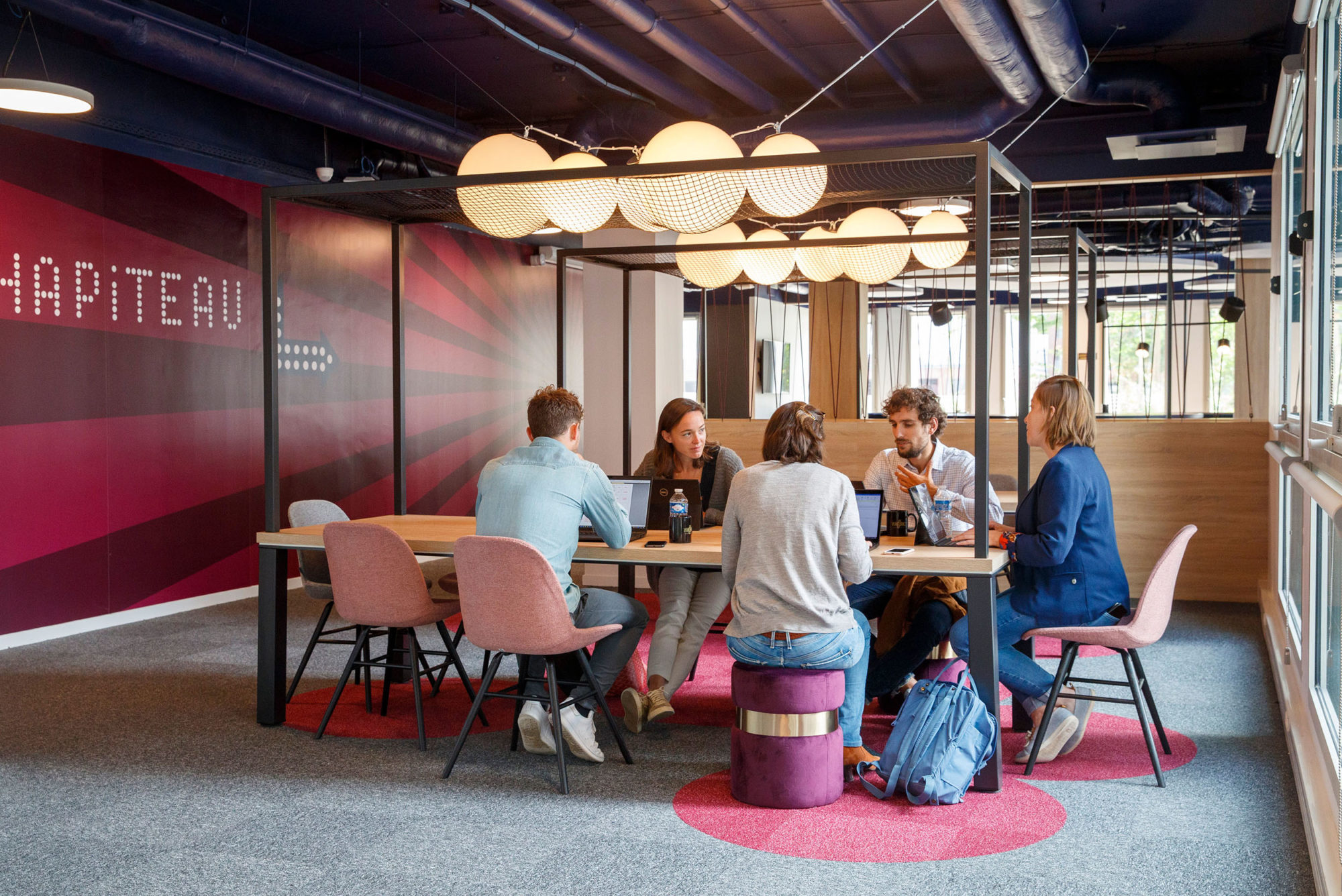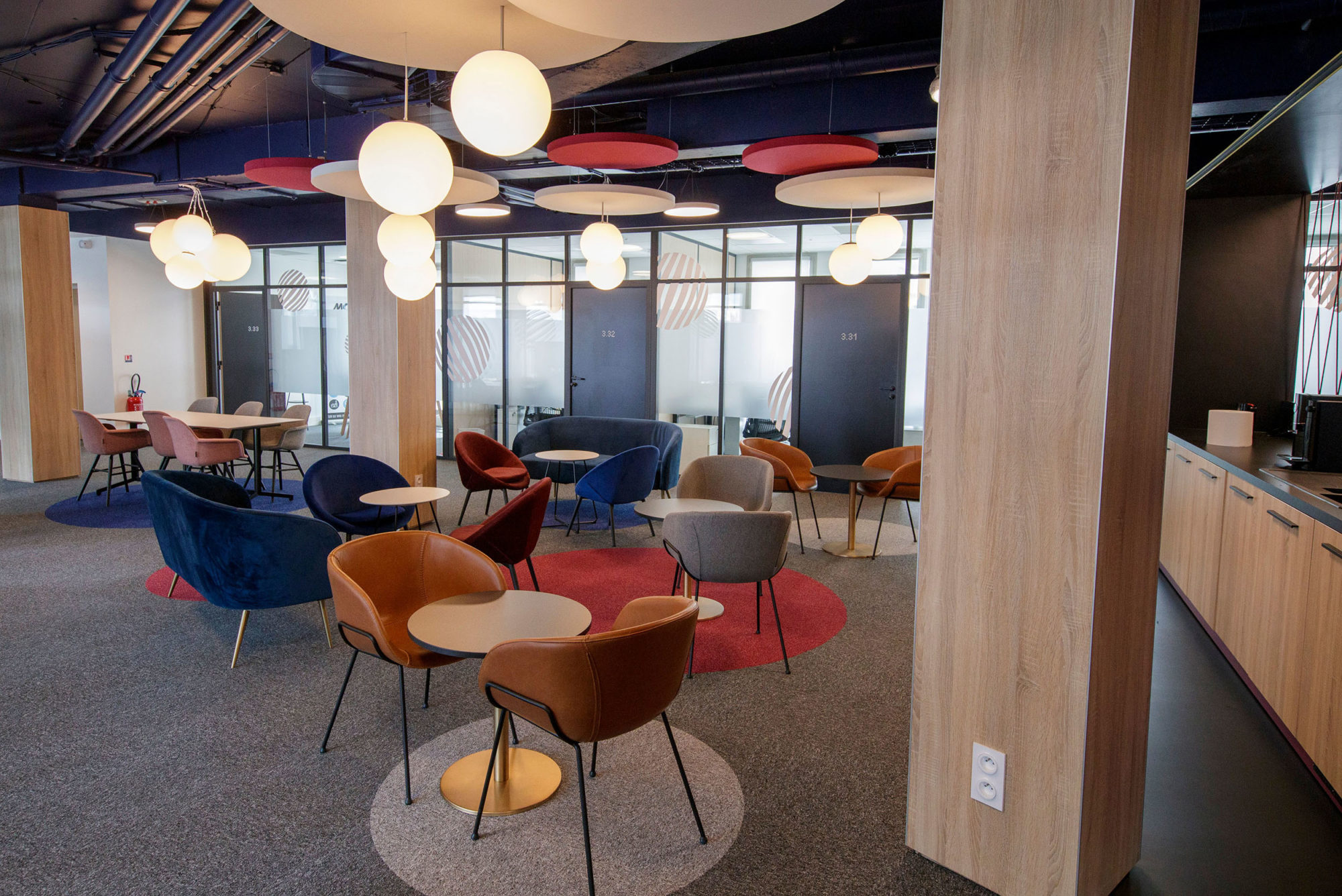 The circus-like design gives the shared workspaces a singular and warm character that encourages freedom of movement and inter-professional sharing.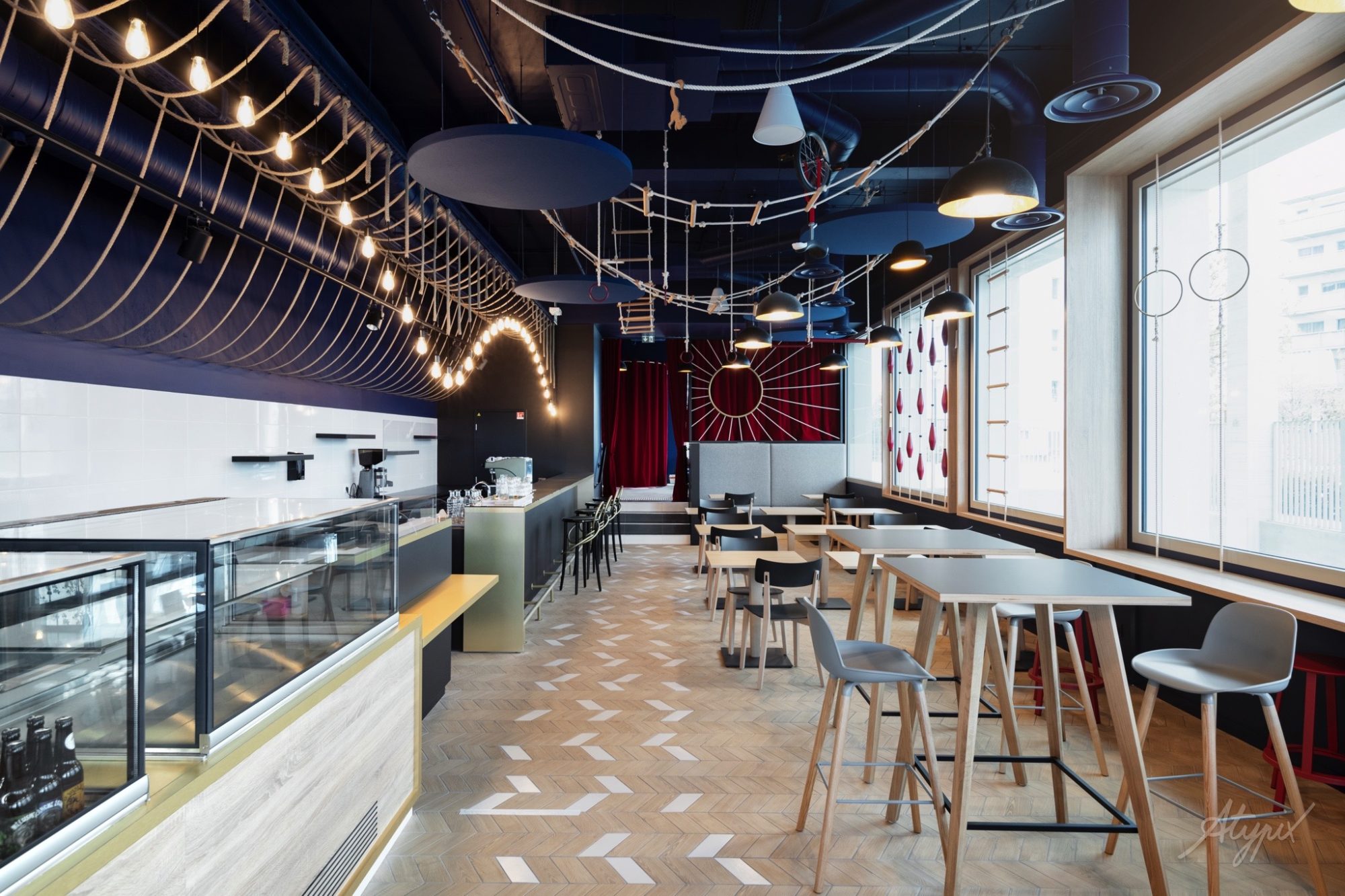 Various elements and materials help create this aesthetic of movement. Skittles painted on the walls, ladders, ropes, trapezes, warm and shimmering colours clearly evoke the magical world of the circus.
7000 m²
2020
Space design – Interior design - Collaborative area