Pop-up bar "Burning bar" for Grimbergen
Ubi Bene for Grimbergen
Lille (France)
Design project manager
The Burning Bar is a pop-up bar restaurant in central Lille. This place open to the public provides a 360° experience based on the Grimbergen brand and its history.
Our aim is to give the bar concept a powerful dramatic, artistic and historical aspect while modernising the brand image through our stage design. When they come through the entrance arch –strikingly recognisable from a distance, with its "charred" appearance and hanging hops  –  visitors are drawn into the outer corridor that opens before them and find the tailor-made "ash" totem, the venue's trademark, which entices them to explore the concept further. Our artistic staging takes visitors through outdoor and indoor areas where both the design and accessories convey the values and history of a "modernised Grimbergen Abbey".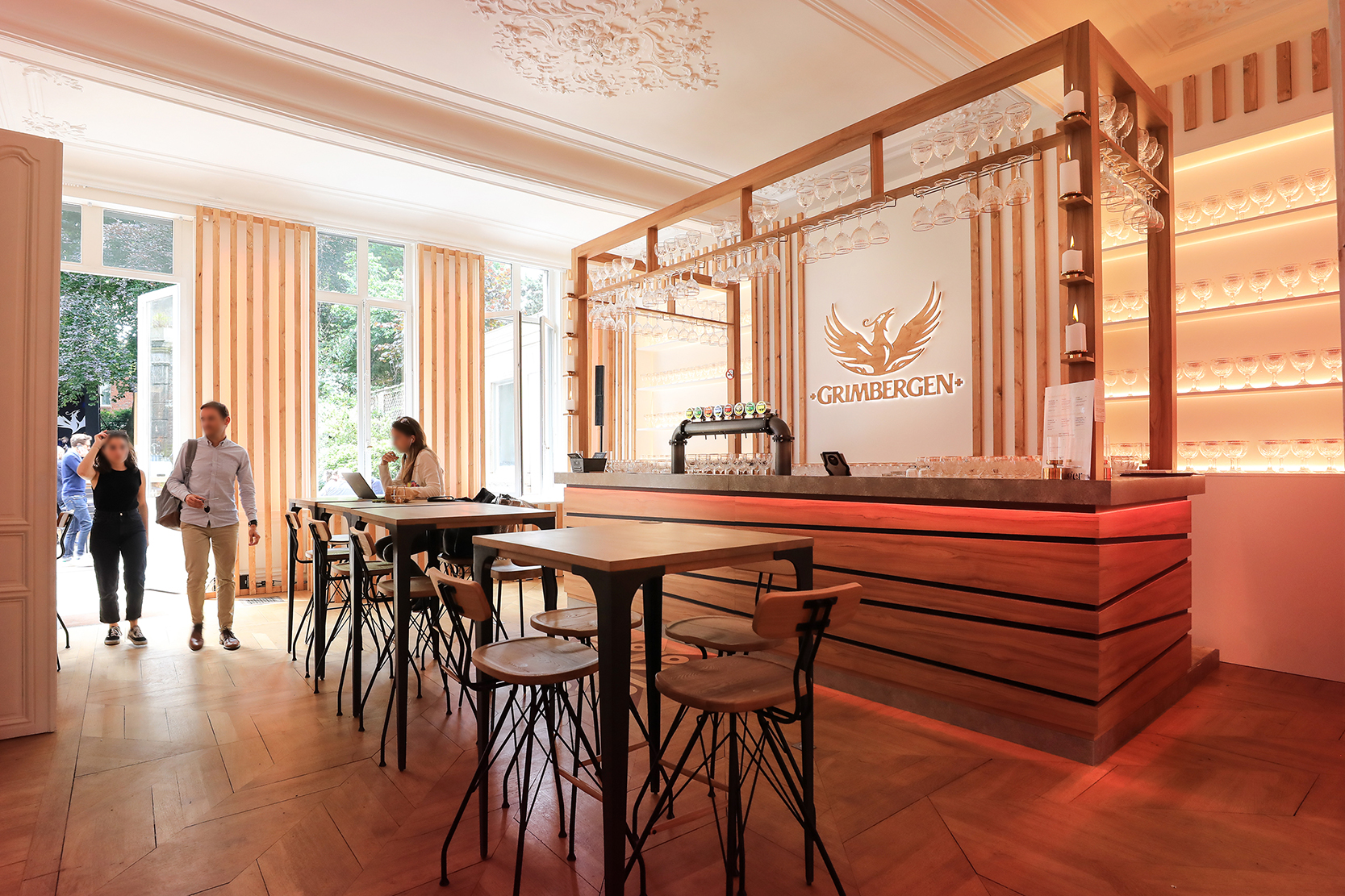 The wooden battens decorating the walls of the bar-refectory create a setting that reflects the Abbey's codes, while the stratified stone counter on the solid wood bar conceals the "pop-up" aspect of the place, giving the impression that the furniture has been in the room for centuries.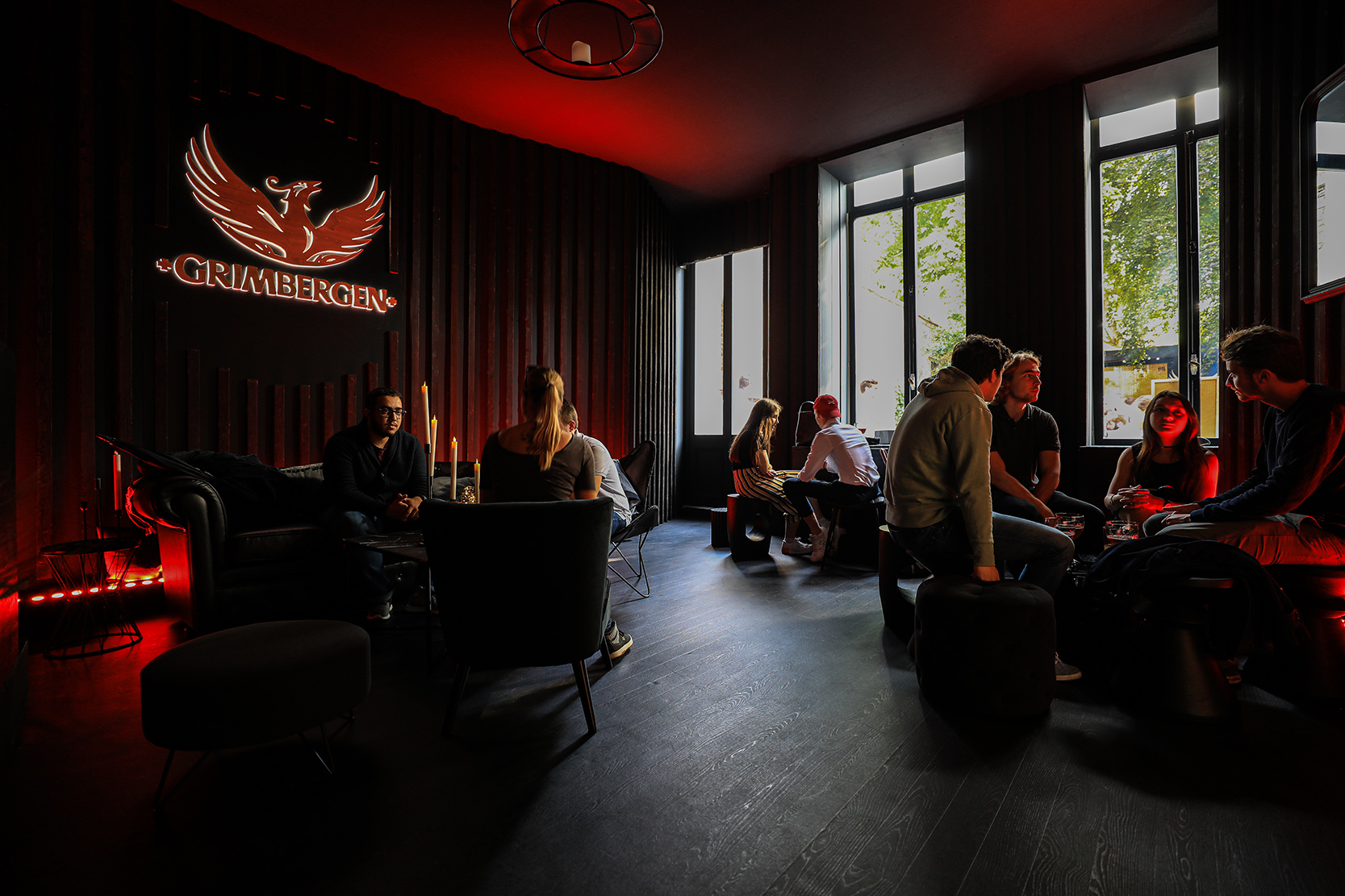 The "Burning Room", devoted to DJs in the evenings, immerses visitors in a unique experience where the decor is completely charred. Alluding to the brand's history, to create the desired look we have chosen furniture in shades of black when we were unable to blowtorch it ourselves, like the wooden wall battens and the seats.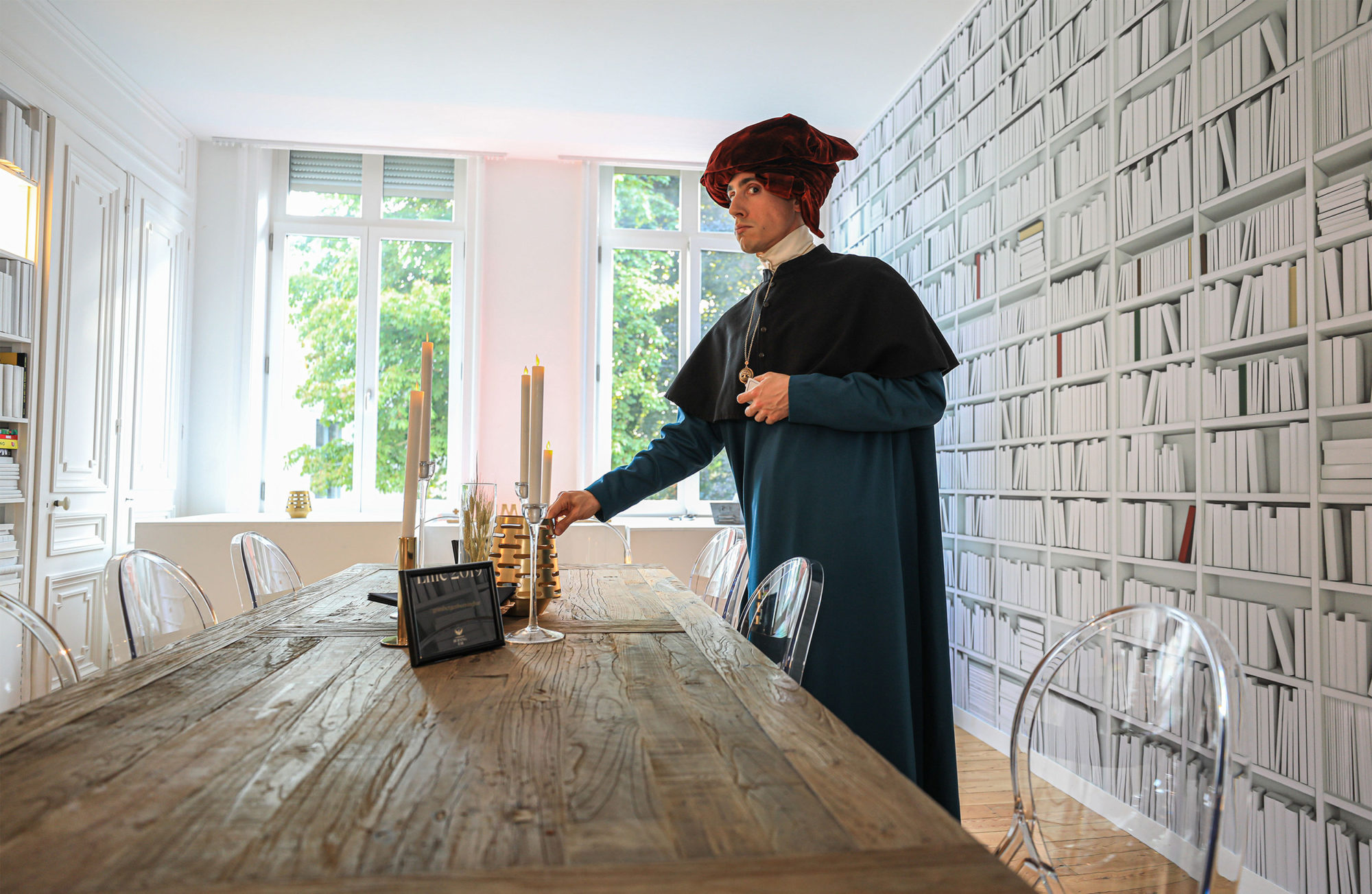 Our artistic design also contributed to the bar's theatrical feel, with performing actors conjuring up the history of our rooms, from the library (a meeting room for customers) to the Secret Room  (a place for blindfold tasting sessions) by way of the Spellbook Room and the technical bar presenting the latest brewing innovations.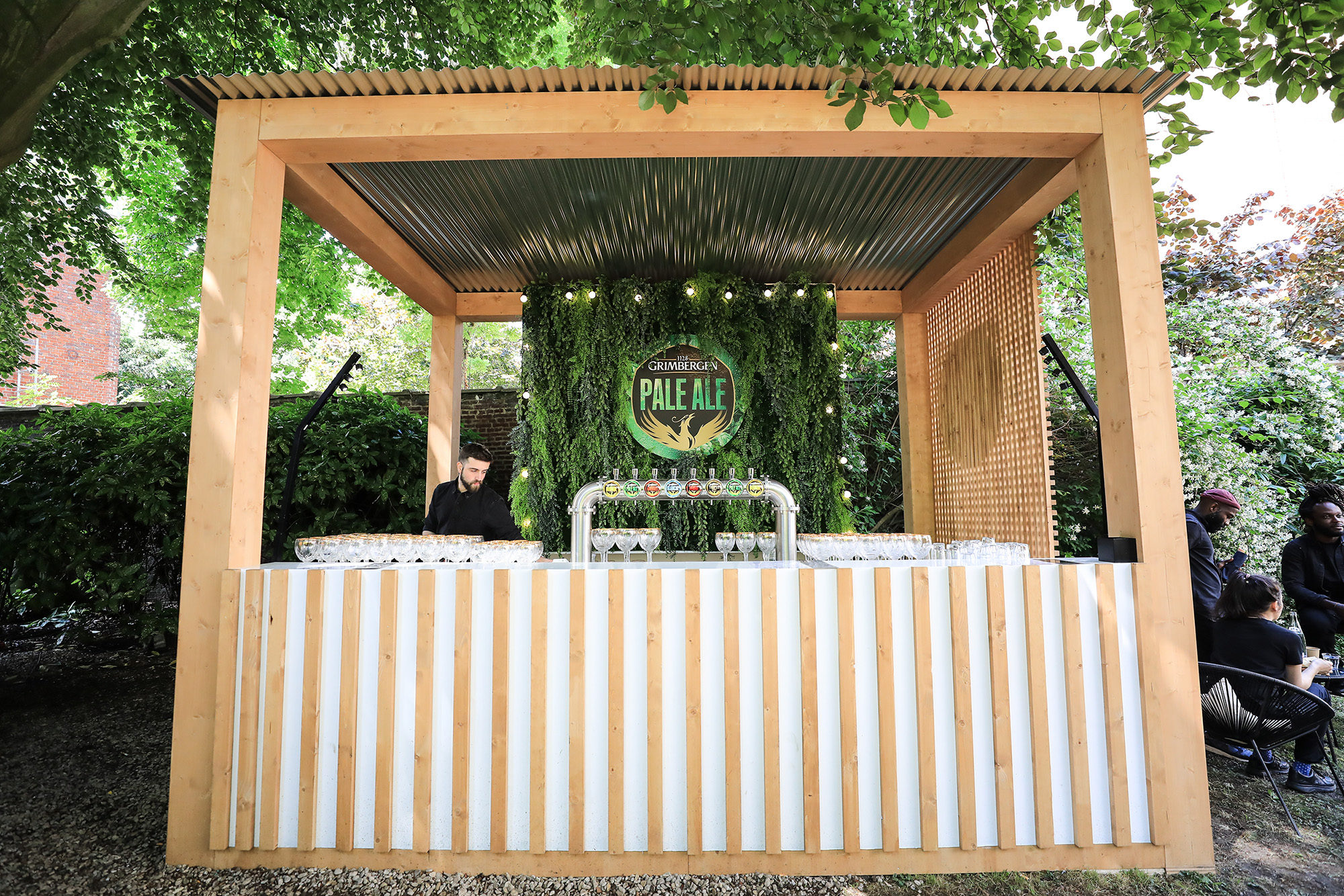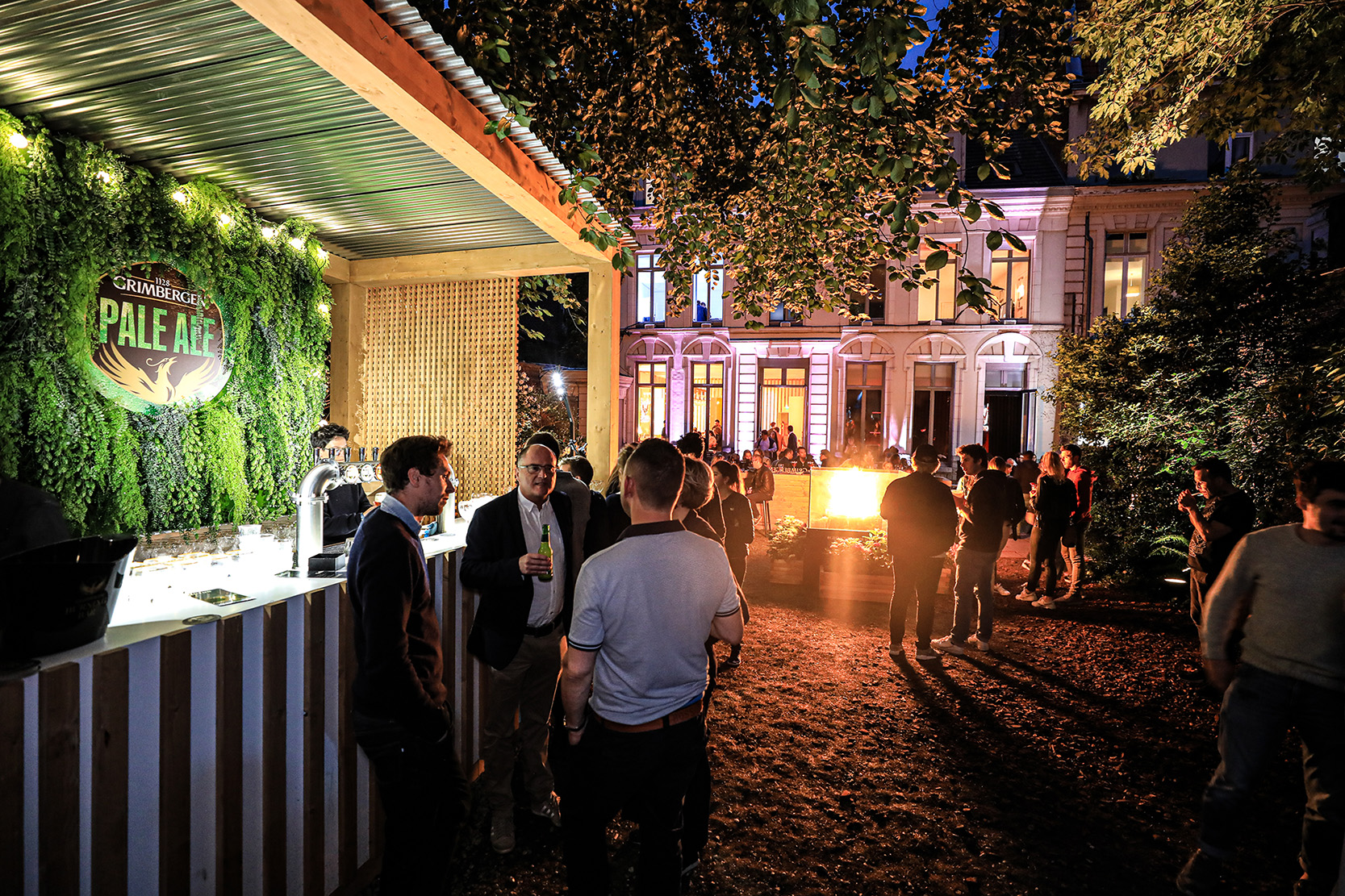 Each room contains hidden fireboxes integrated into the tailor-made furniture.  At nightfall, a spectacular show begins for the guests gathered in the outdoor bar: the Abbey bursts into flames from the cellar to the roof, to rise again from its ashes the next day.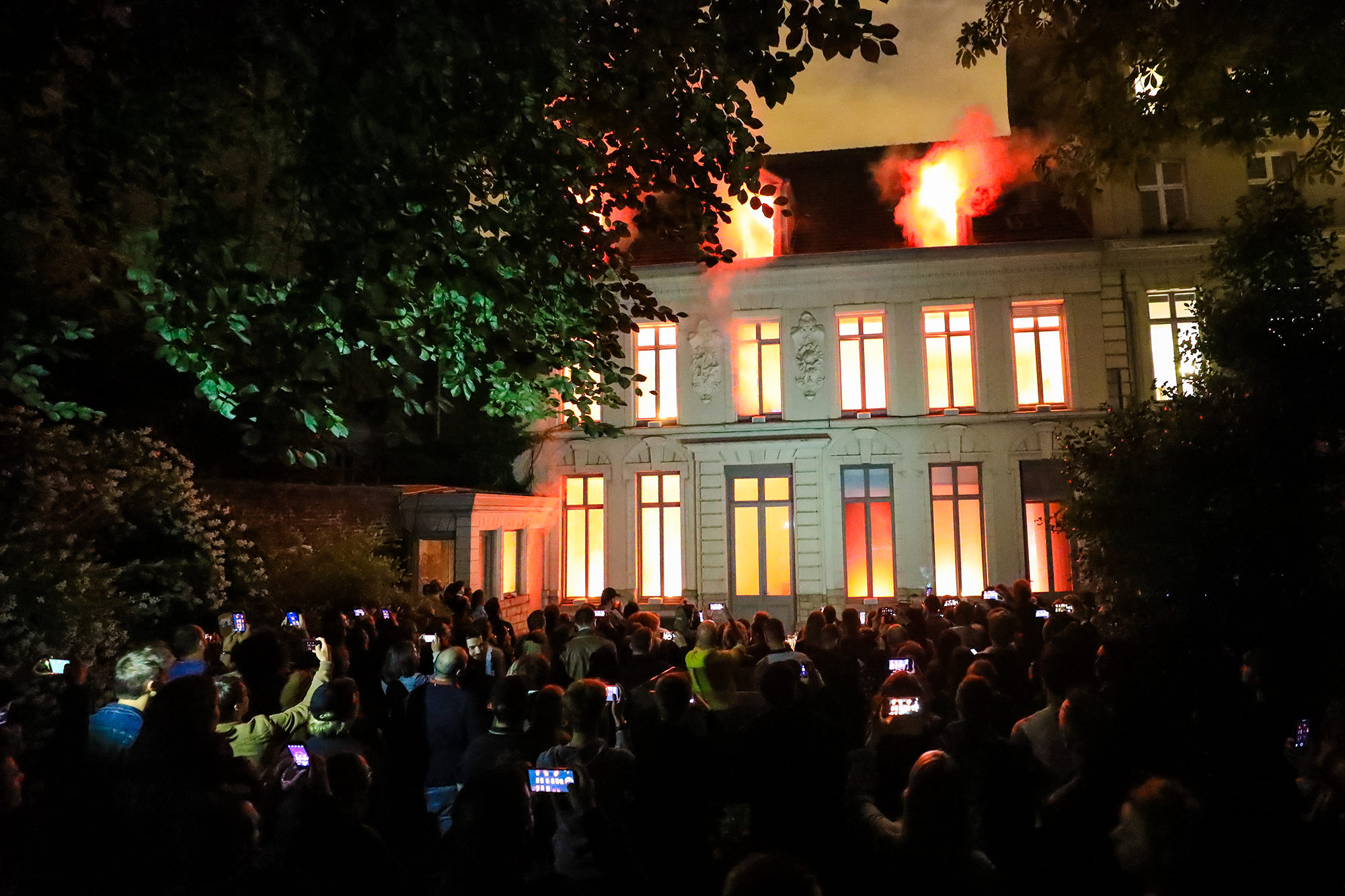 Interior 250m² - garden 1000m²
2019
Brand experience, space design, event, interactive system