Launch of the falcon 8X
Link agency for Dassault Aviation
Manufacturing centre of Dassault Aviation in Mérignac (France)
Concept and production follow up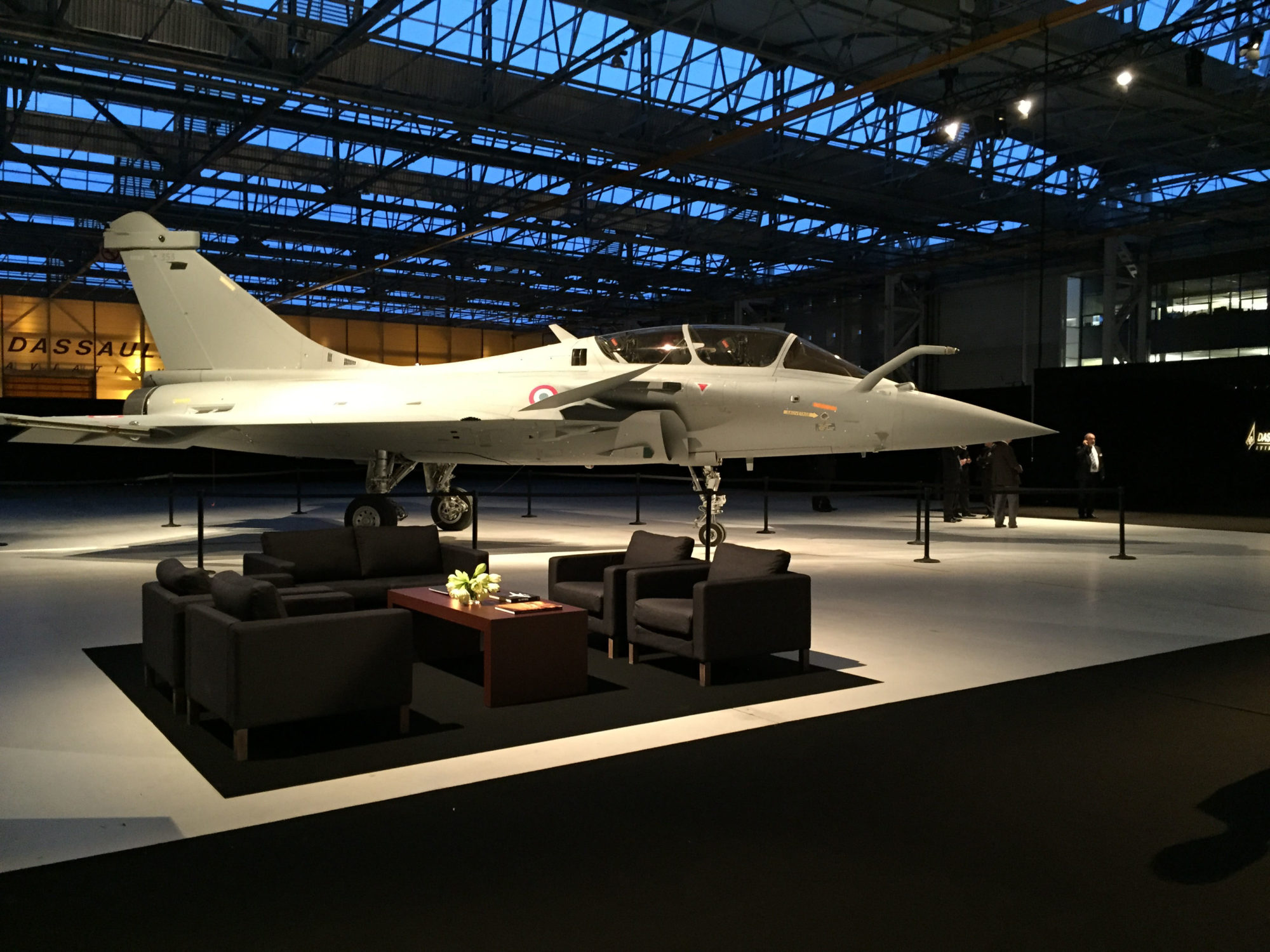 For the launch of their biggest model, the 8X, Falcon invites 350 vip guests to their manufacturing centre in Mérignac (France).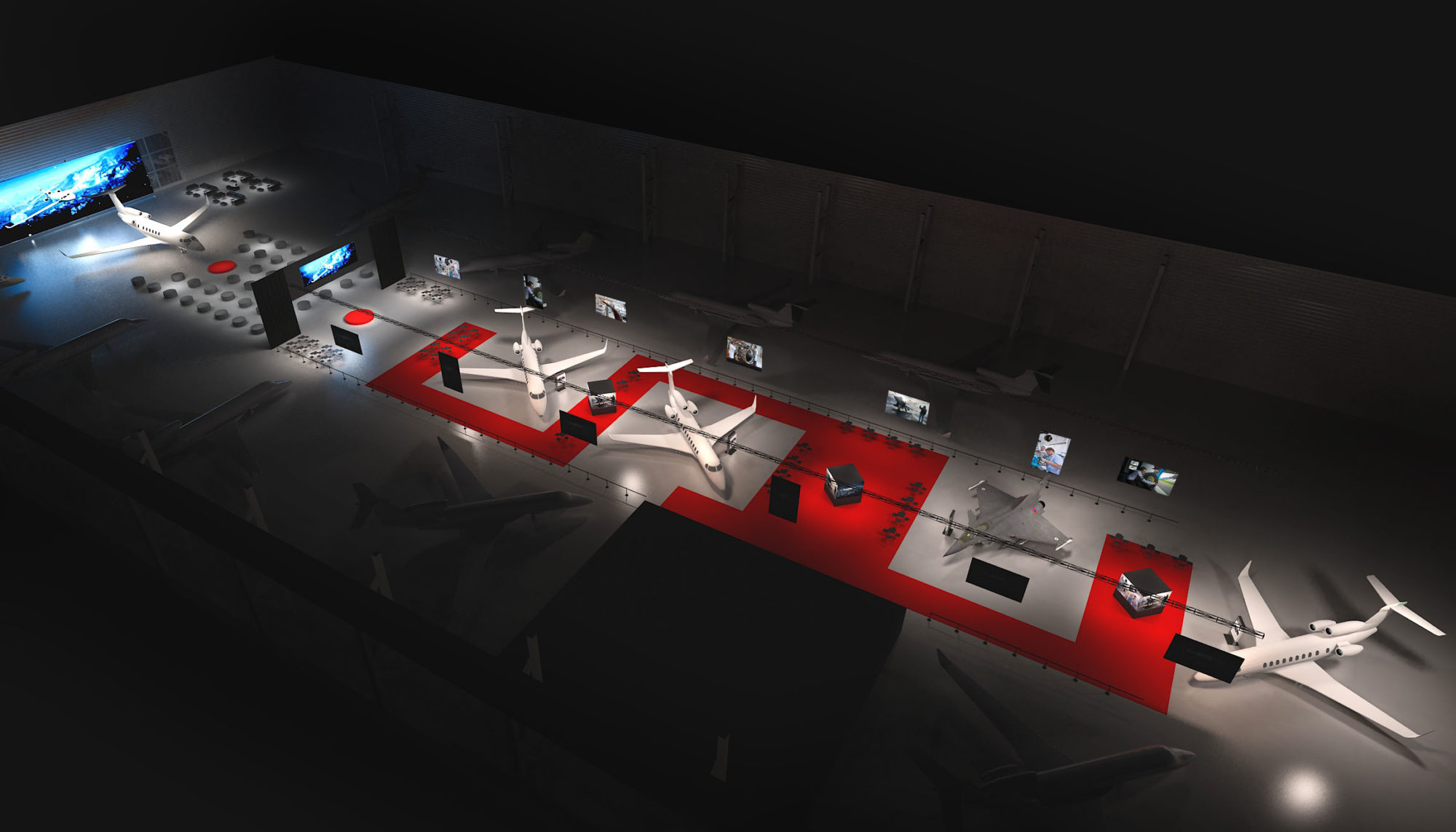 Taking advantage of the venue's constraints, we deliberately toyed with the idea of contrasts. In the heart of an industrial hangar, tables are set up for a refined French-style dining experience. Hidden behind a dark satin curtain, the hushed lounge glittered under the chandeliers, surrounded by aeroplanes under construction.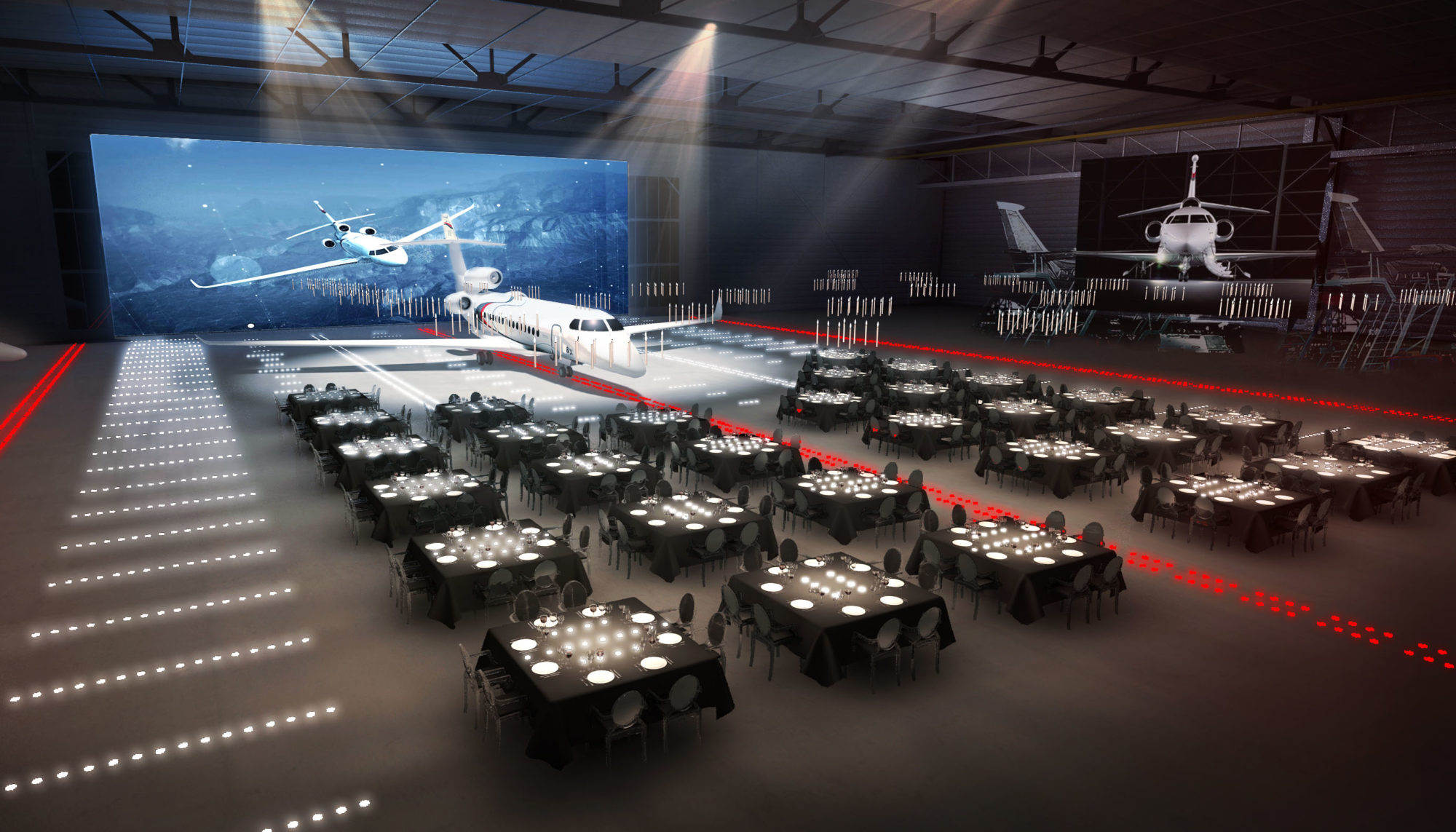 During the dinner, the 8X 'burst' through the giant screen at the back of the room and then, like a late-night guest, slowly made its way towards them on a landing strip lit by 2,000 LEDs reflected in the pendants of the chandeliers above.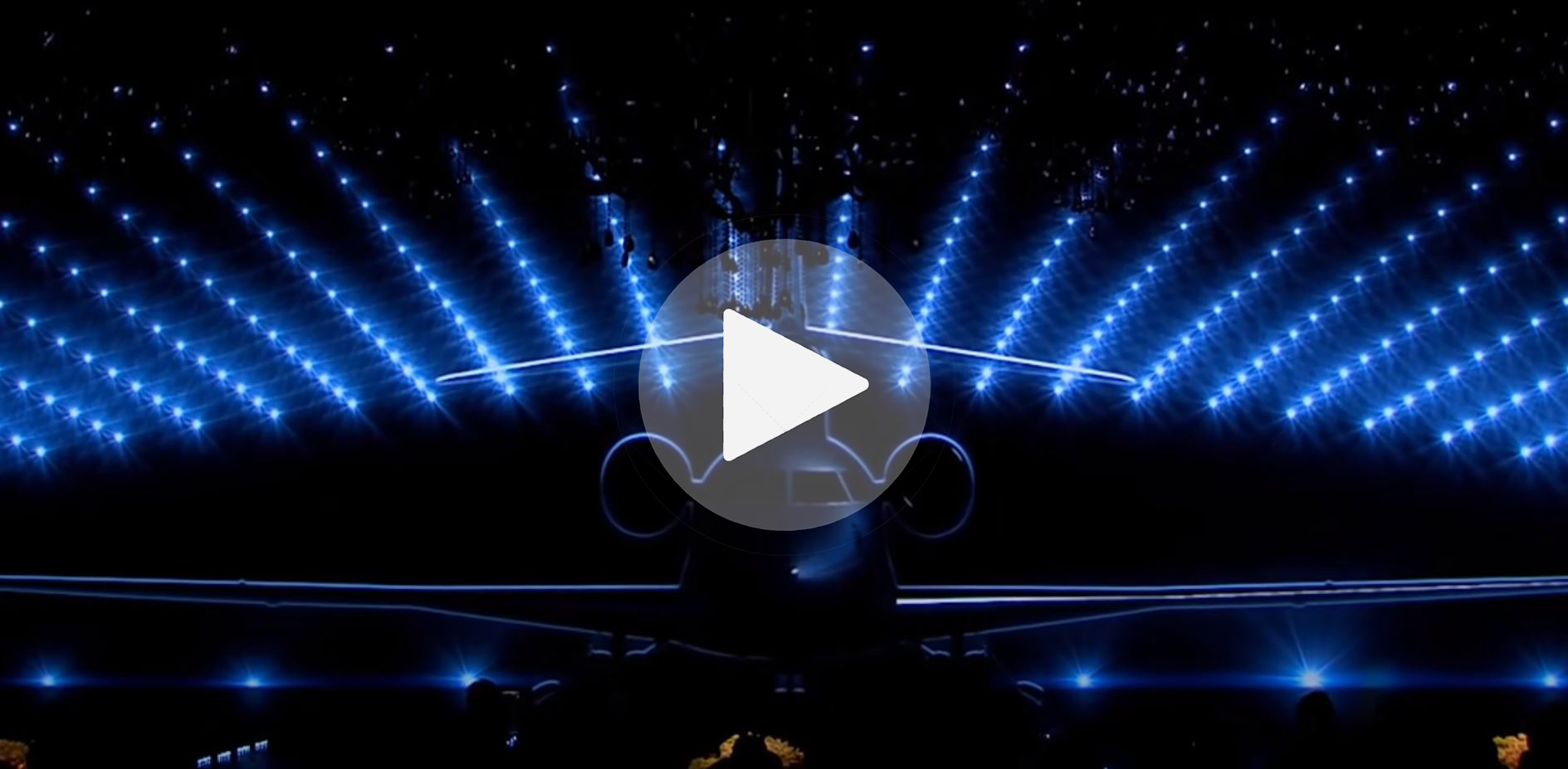 1800 m²
2014
Event, brand experience