Openmind Kfé Opéra co-meeting space
Openmind Kfé
Paris-Opéra
Project management and design
For the studio's fourth project with the teams at Openmind Kfé, we were tasked with creating an identity and design for a double space. This was a hybrid design job, a combination of interior architecture and tailor-made artistic creation.
Openmind Kfé is the pioneer concept in terms of co-meeting and innovative spaces dedicated to the expression of collective intelligence. The studio's project involved working the places in such a way as to make them embodied, modular, bright and connected so that users can give free rein to their thoughts.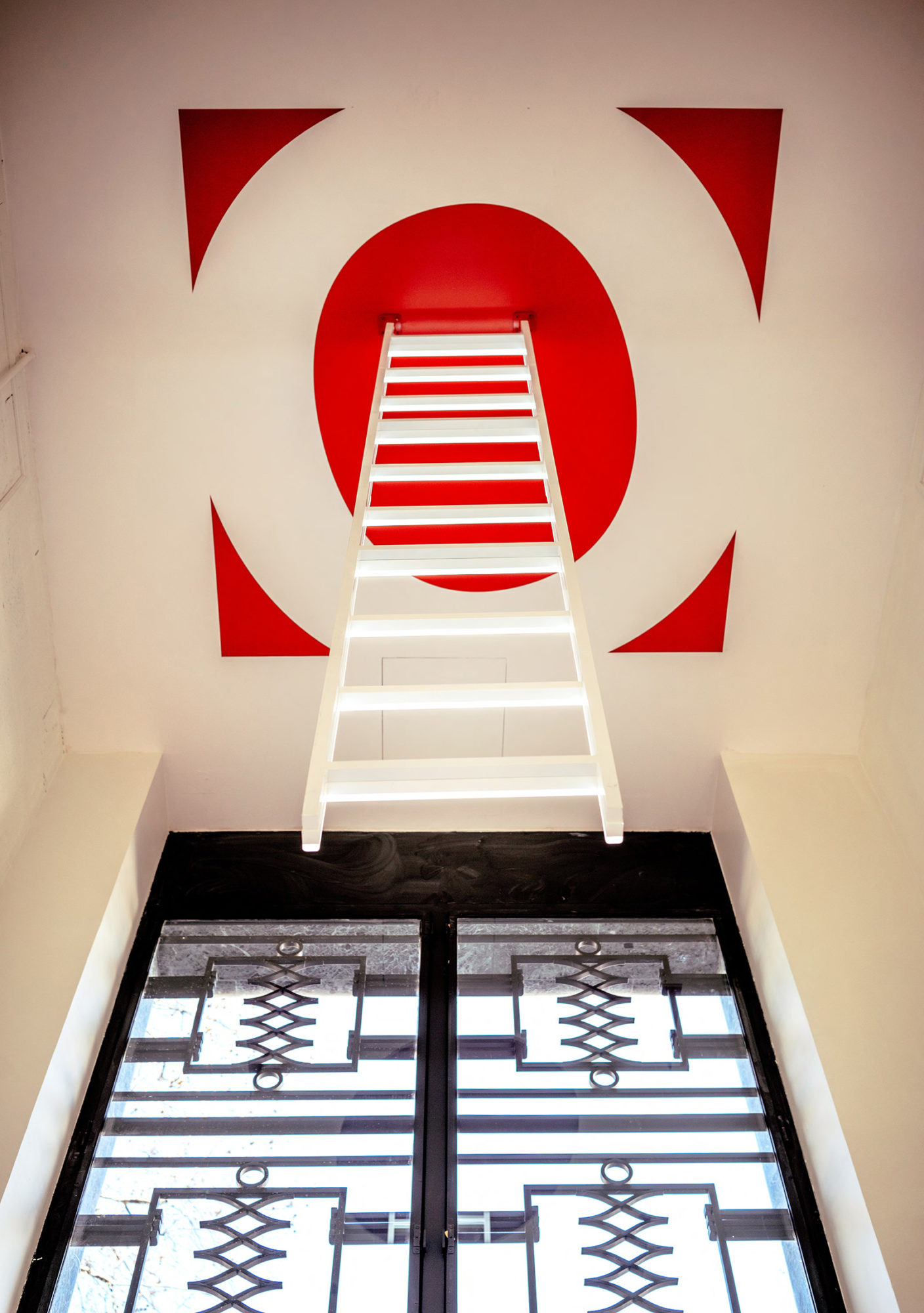 The entrance to Openmind Kfé Opéra is striking, standing out from the neighbourhood in which it is located. The white ladder, rising as it does towards the logo, is suggestive of soaring ideas.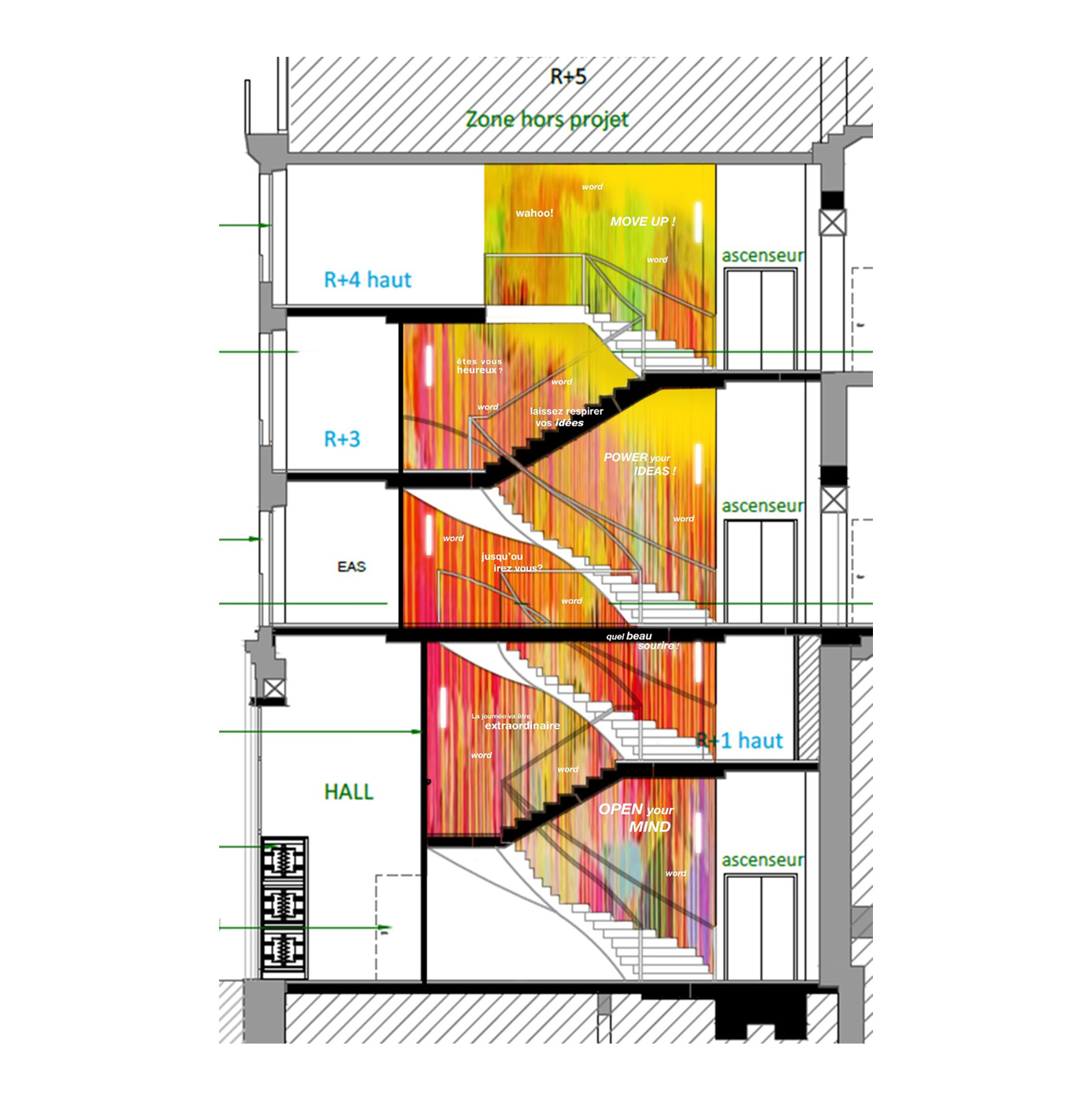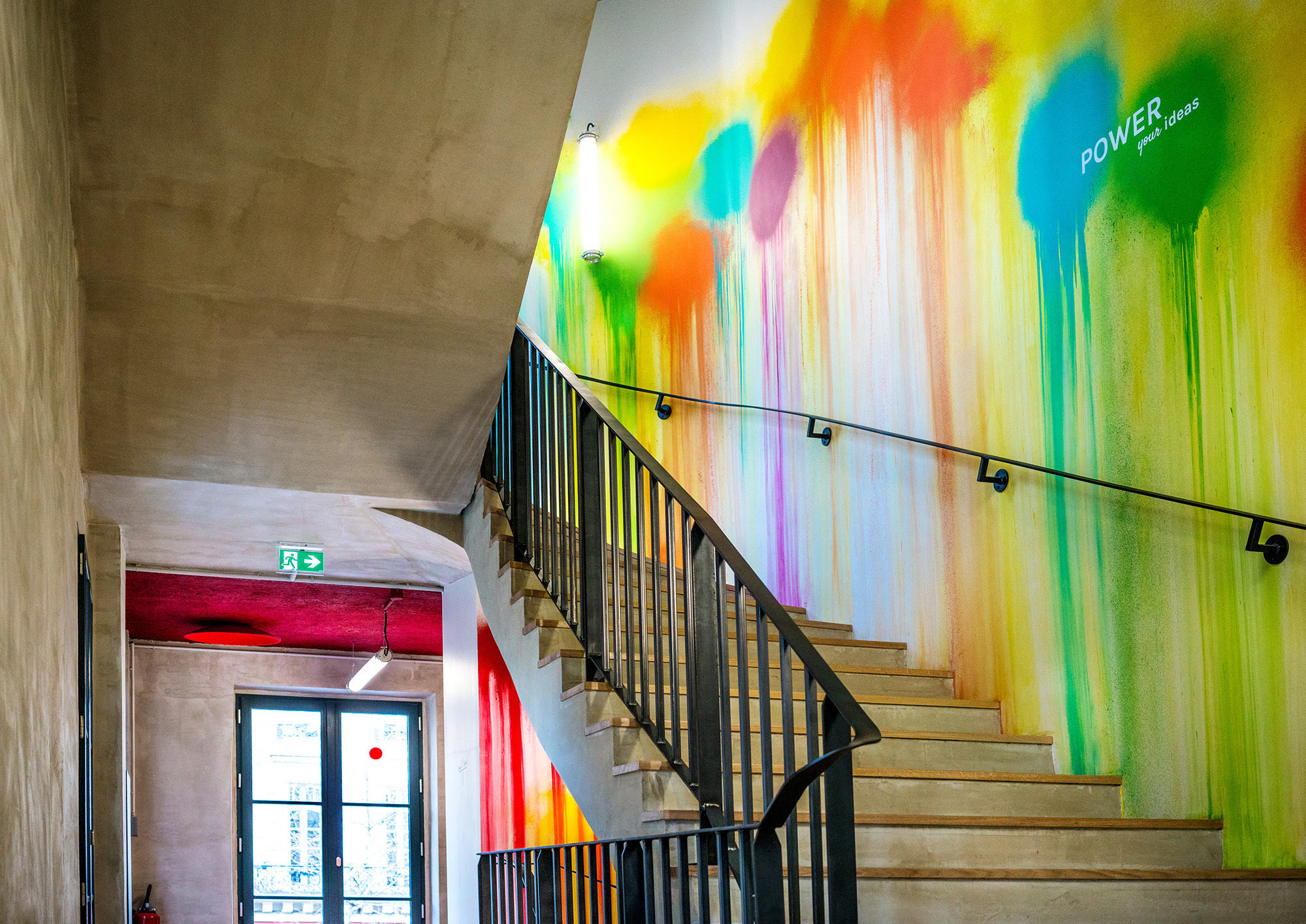 A fresco in energising colours keeps step with visitors on their climb to the different levels of the duplex.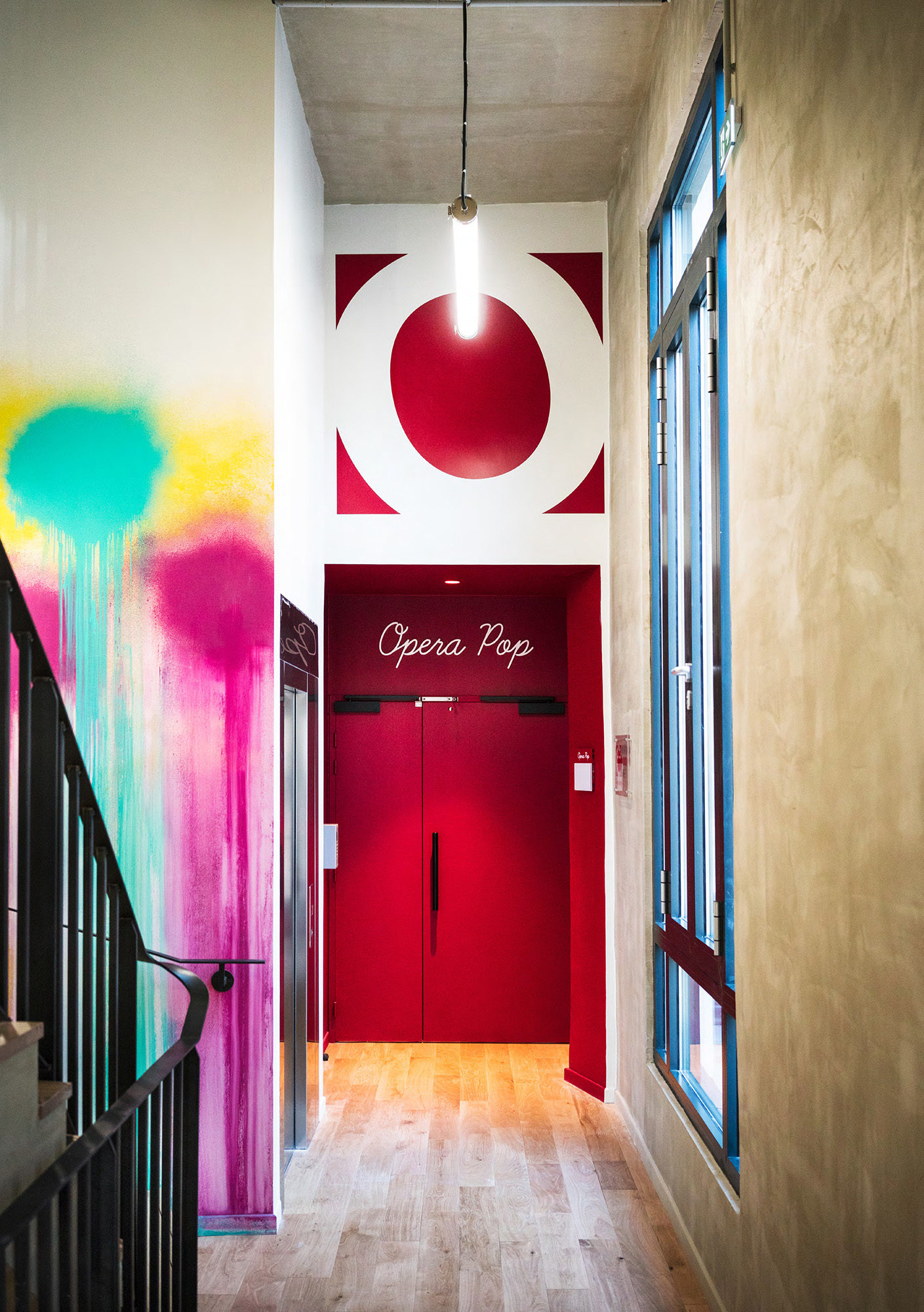 On the first floor, you come to the 'Opéra Pop' space. In a nod to its proximity to the Paris Opera and its famous square, this space revisits the theme of music while encompassing a dynamic and surprising dimension.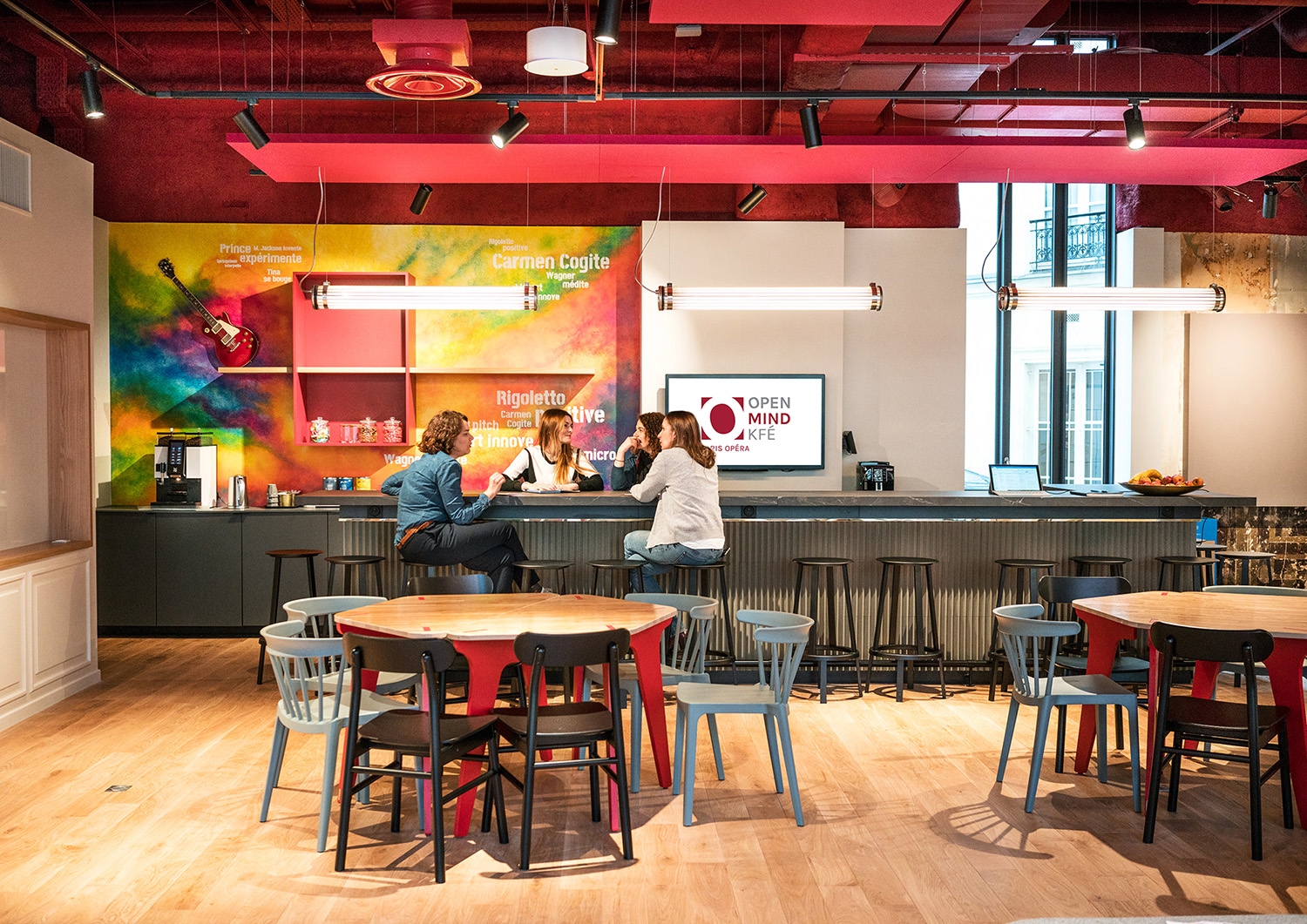 Offering an inspiring and stimulating work setting, the space is the perfect co-meeting venue.
The large convivial counter comes into its own in terms of fostering collective intelligence and the sharing of ideas.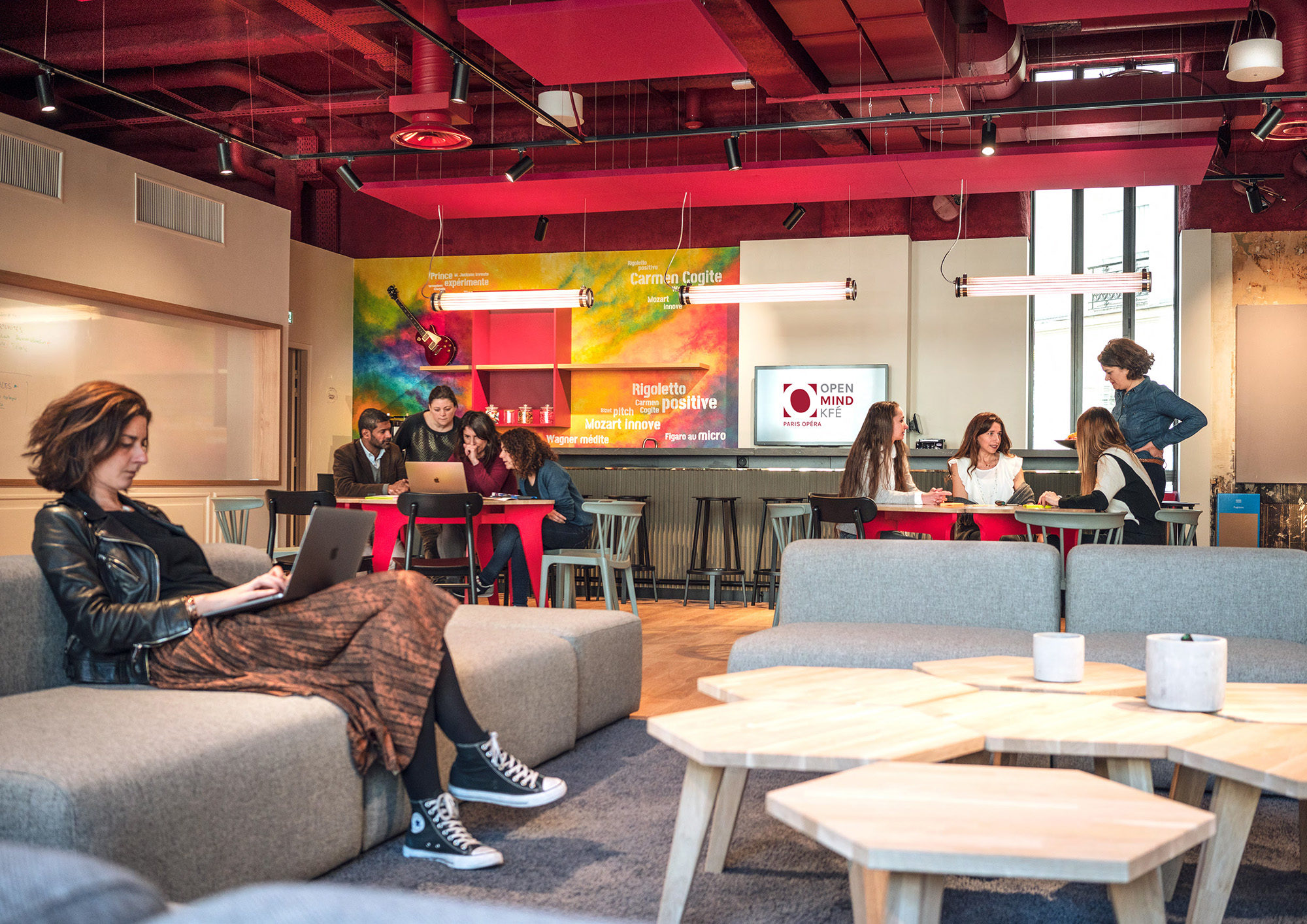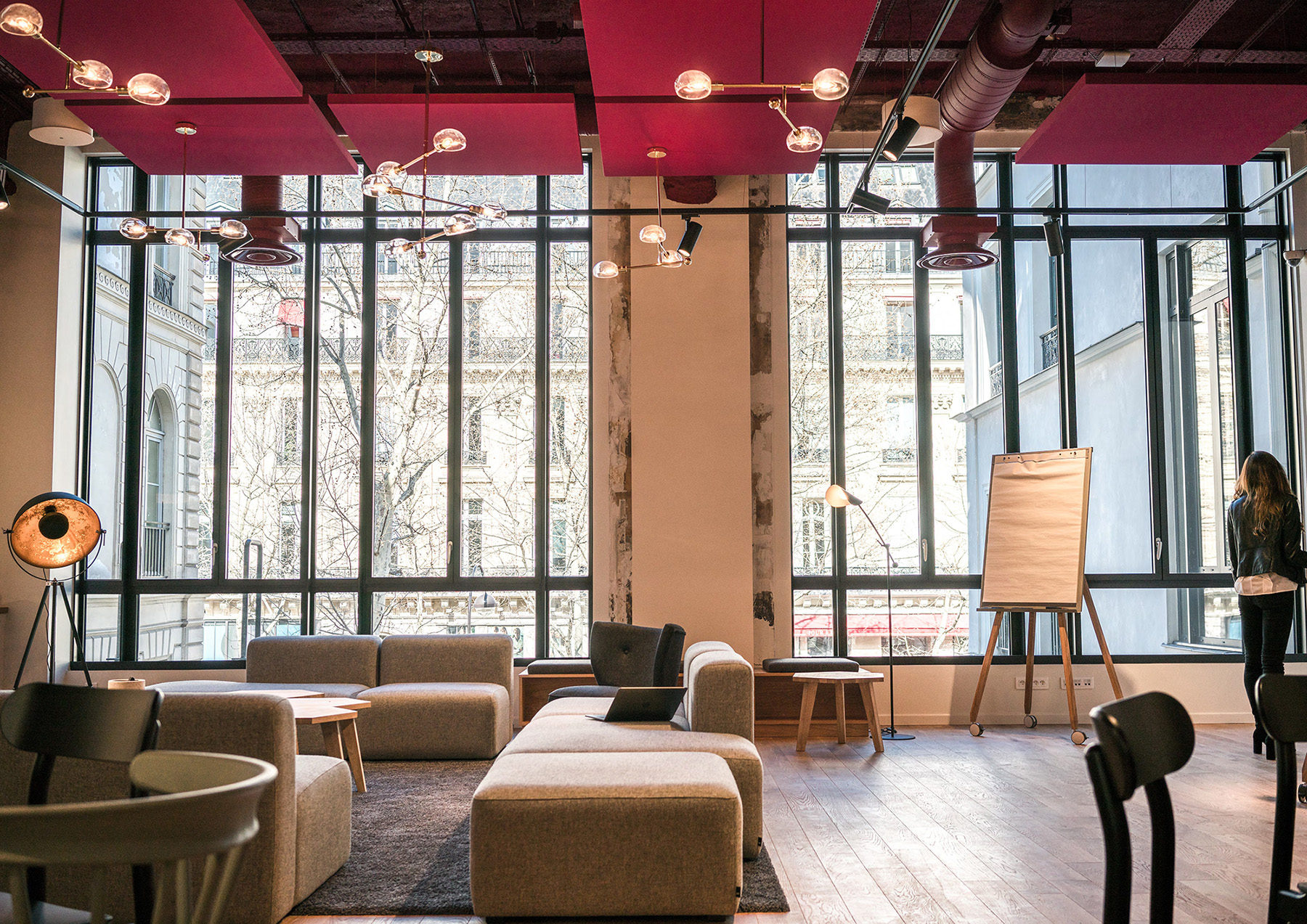 The décor gives the place a vibrant mood. The Opera themes are turned upside down. The textured ceiling is very acoustically pleasing, while the embellishment with musical instruments cloaked in 'opera red' is visually striking.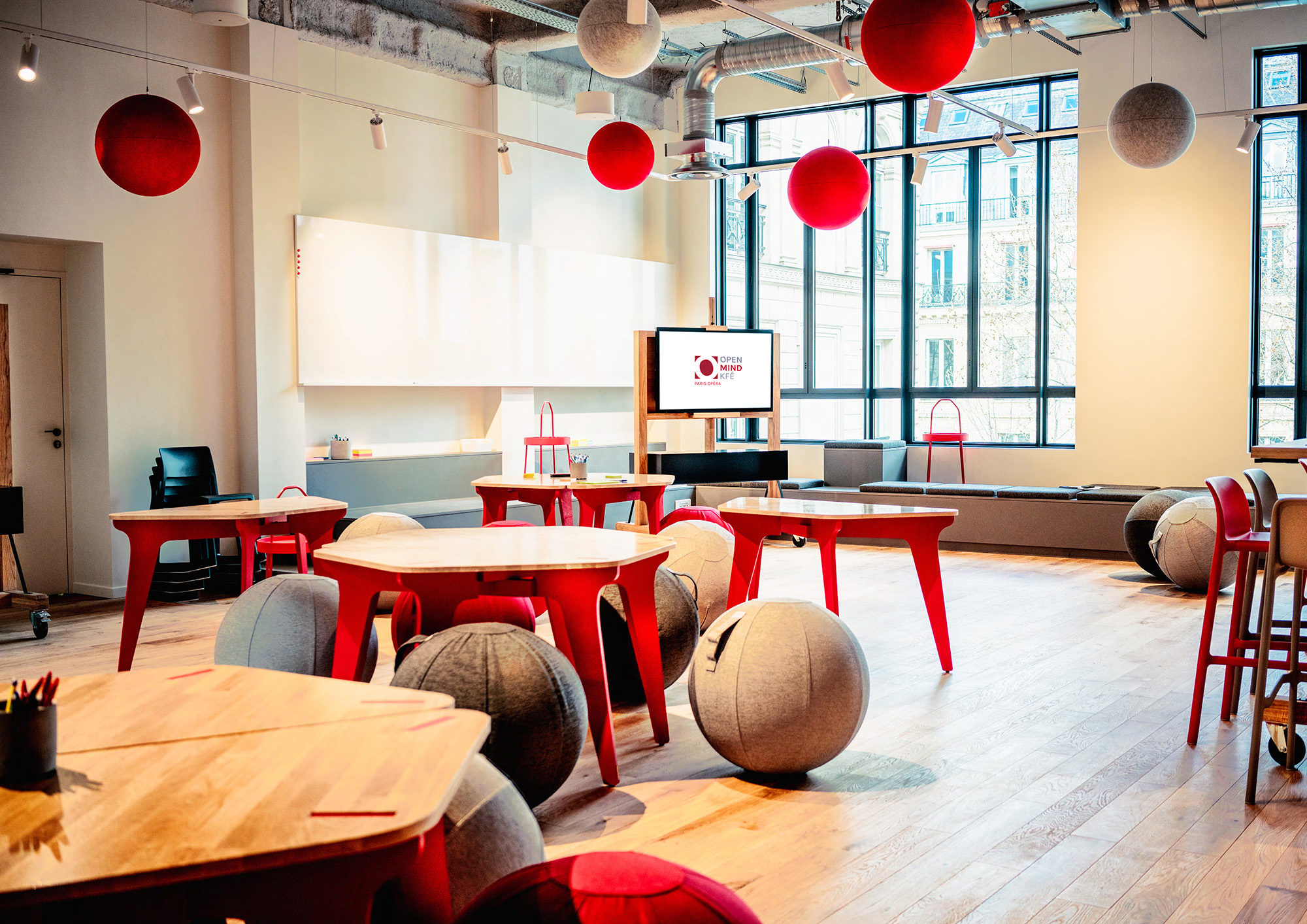 The second floor of the duplex is home to the 'Balle Room'. Emulating the idea of the 'ball rooms' found in hotels, this space invites users to be flexible and mobile.
Coloured spheres populate both the floor and the ceiling, alternately serving as decorations or seats, and offering a different way of sitting and envisaging work meetings.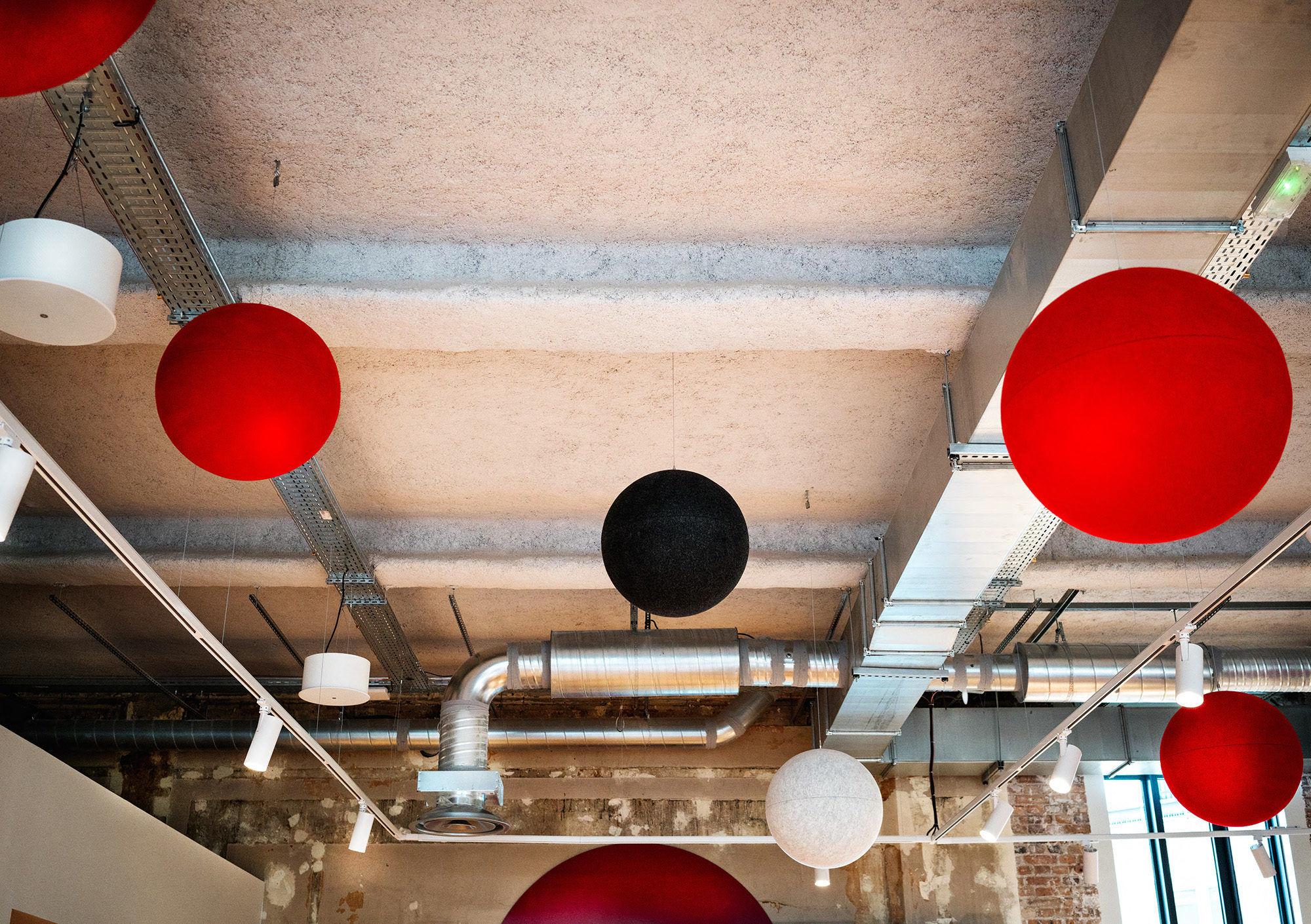 This is a hybrid and modular place where ideas rebound and generate innovative and dynamic thoughts.
The coloured spheres scattered throughout the space serve both as seating and as acoustic objects. They are one small piece in a much larger design puzzle.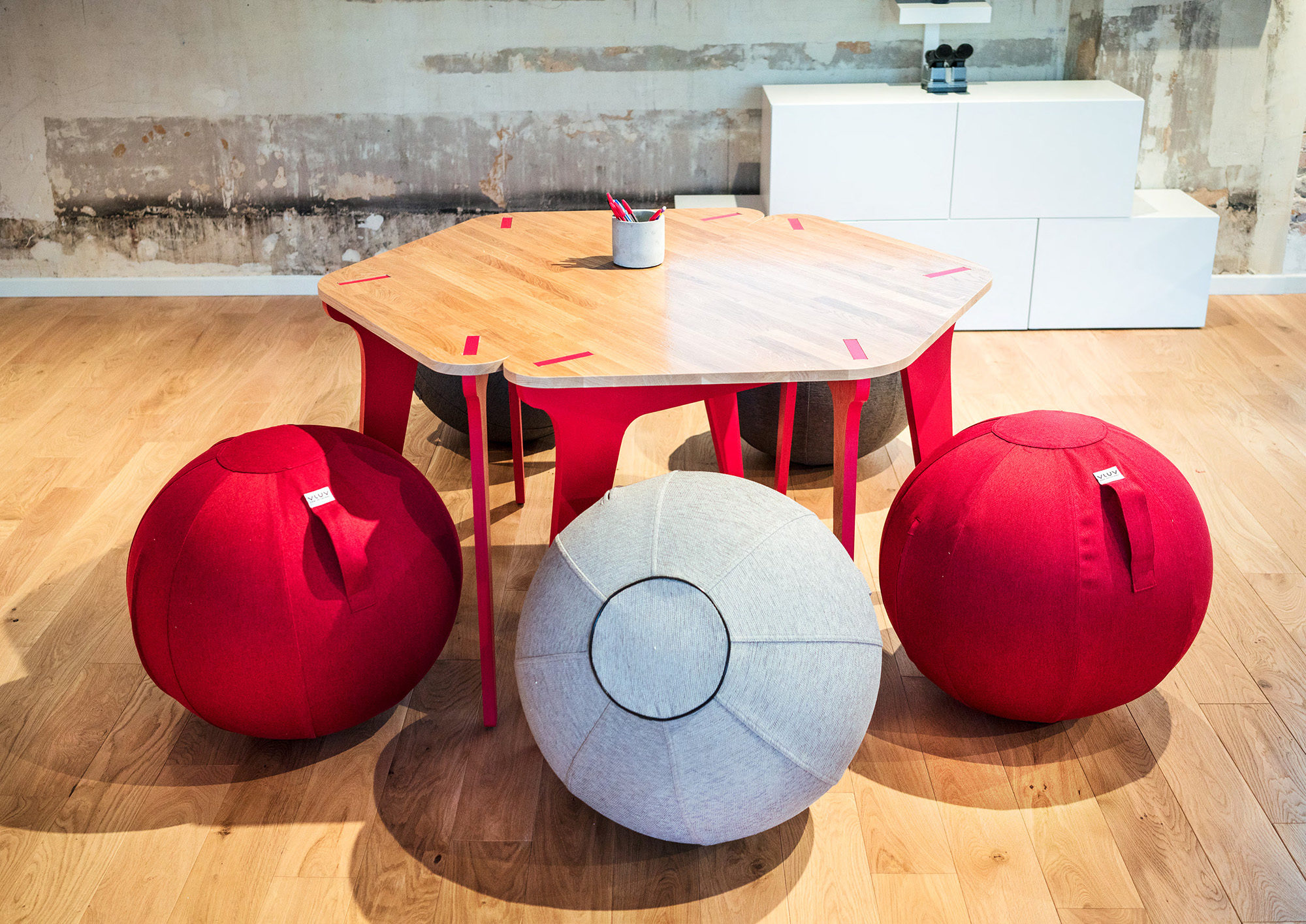 500 m²
March 2019
Space design and collaborative space
Design management Jean-Pierre Winter