Morocco pavilion, Dubai universal exhibition – Expo 2020 –
Moe front stage agency for the general curatorial office
Dubai, United Arab Emirates
Design of the scenography of the visit route, creation of digital and mechanical animations
For over three years, we worked on the set design of the Moroccan pavilion for the Dubai World Expo. In collaboration with the architect Tarik Oualalou and the Avant Scène agency, we imagined a journey through a medina, and thus created a series of fifteen rooms depicting the country based on the general theme of "Legacies for the future". 
It's the story of a Morocco on the move, which is constantly developing and reinventing itself, but also transforming itself in order to adapt sustainably and thus contribute to providing answers to its own challenges, and to the great challenges of humanity.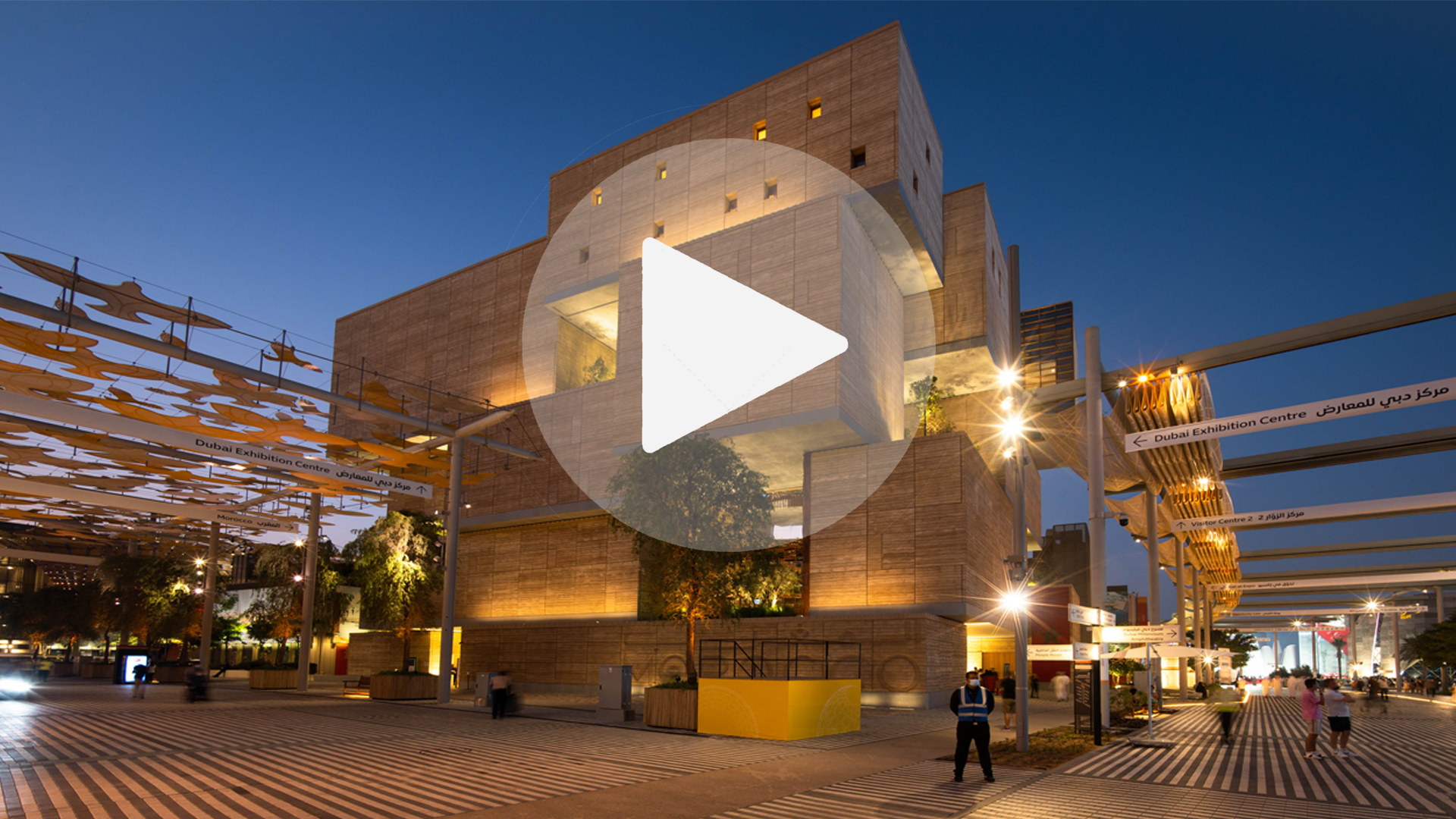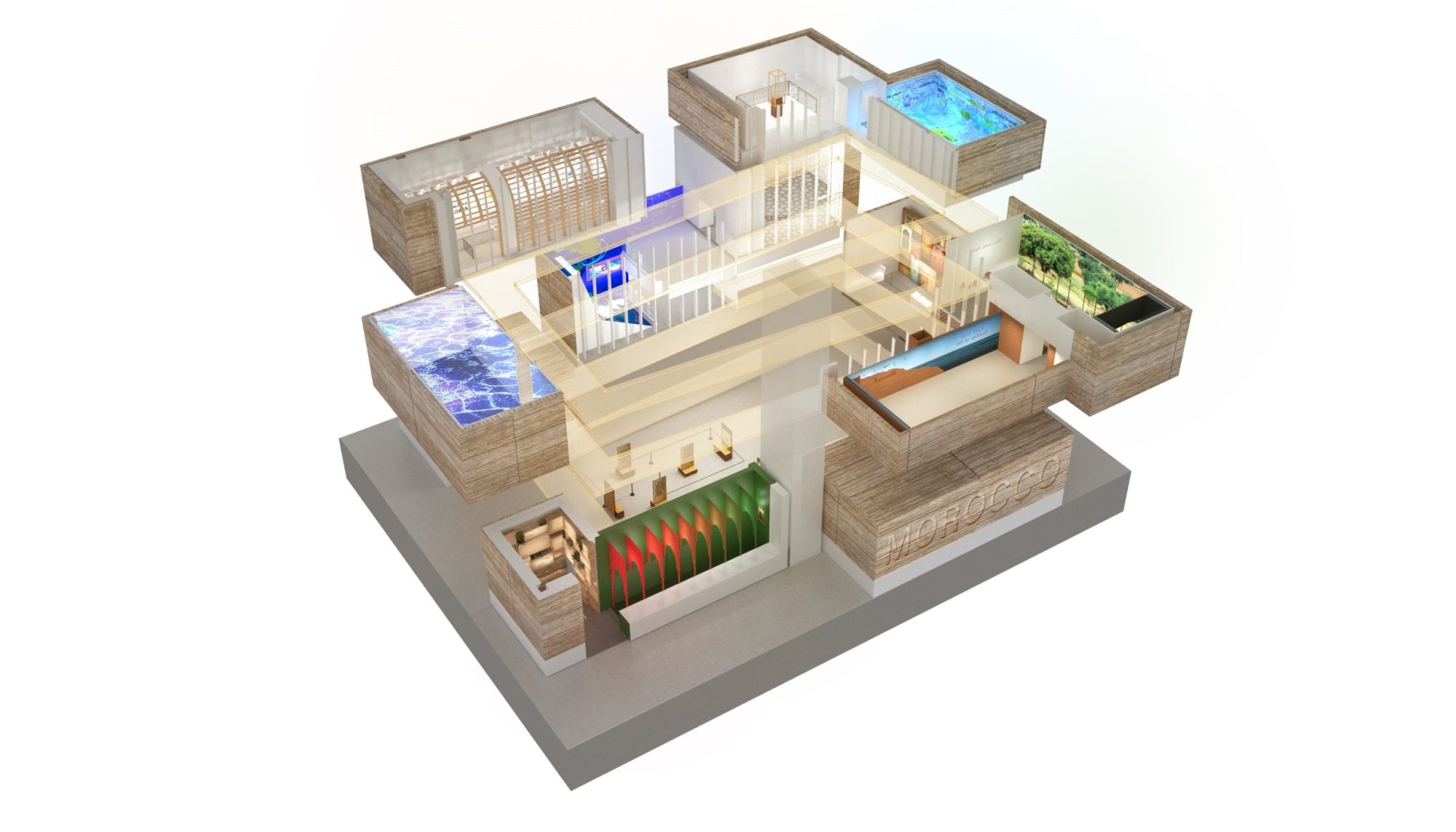 Visitors are invited to enter a lift that takes them to the top of the pavilion to begin a journey along a ramp around the central patio. Like in a Medina, each door leads to a surprising space. The more than 800-metre long path is thus punctuated by multiple immersive boxes, with varied volumes and multiple sensory discoveries.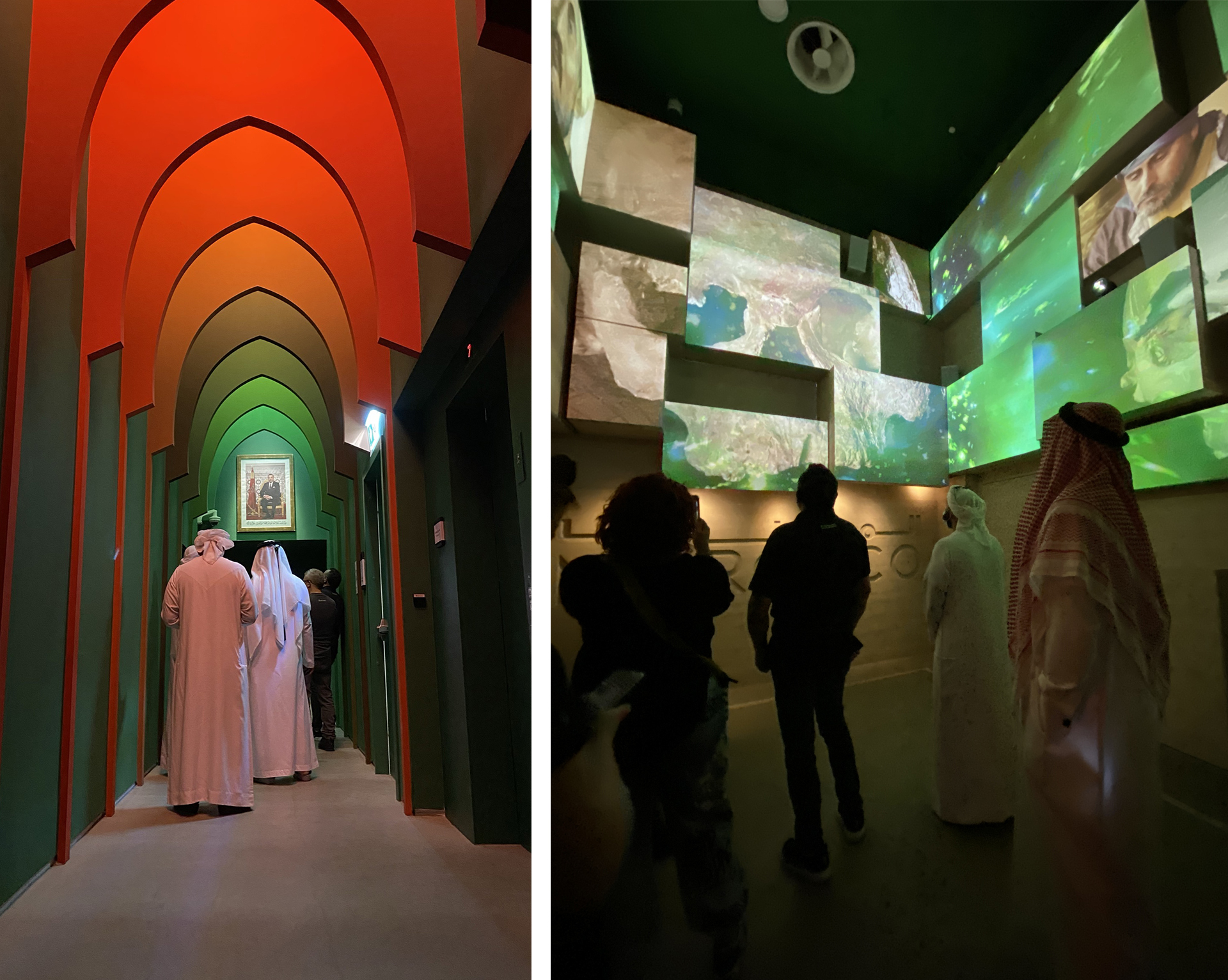 By integrating technology as much as possible, we wanted to create authentic experiences in which the sensory element trumps the digital. 
 For example, in the "Plant power" space, a game of mirrors creates the illusion of an infinite perception where a herbalist's shop and a laboratory face each other. In this series of arches, both traditional and modern, we discover a range of plants and essential oils used in everyday medicine. They inspire the great Moroccan laboratories to create more natural and efficient medicines. Bottles, flasks, jars and test tubes surround you from floor to ceiling and take you on an olfactory journey!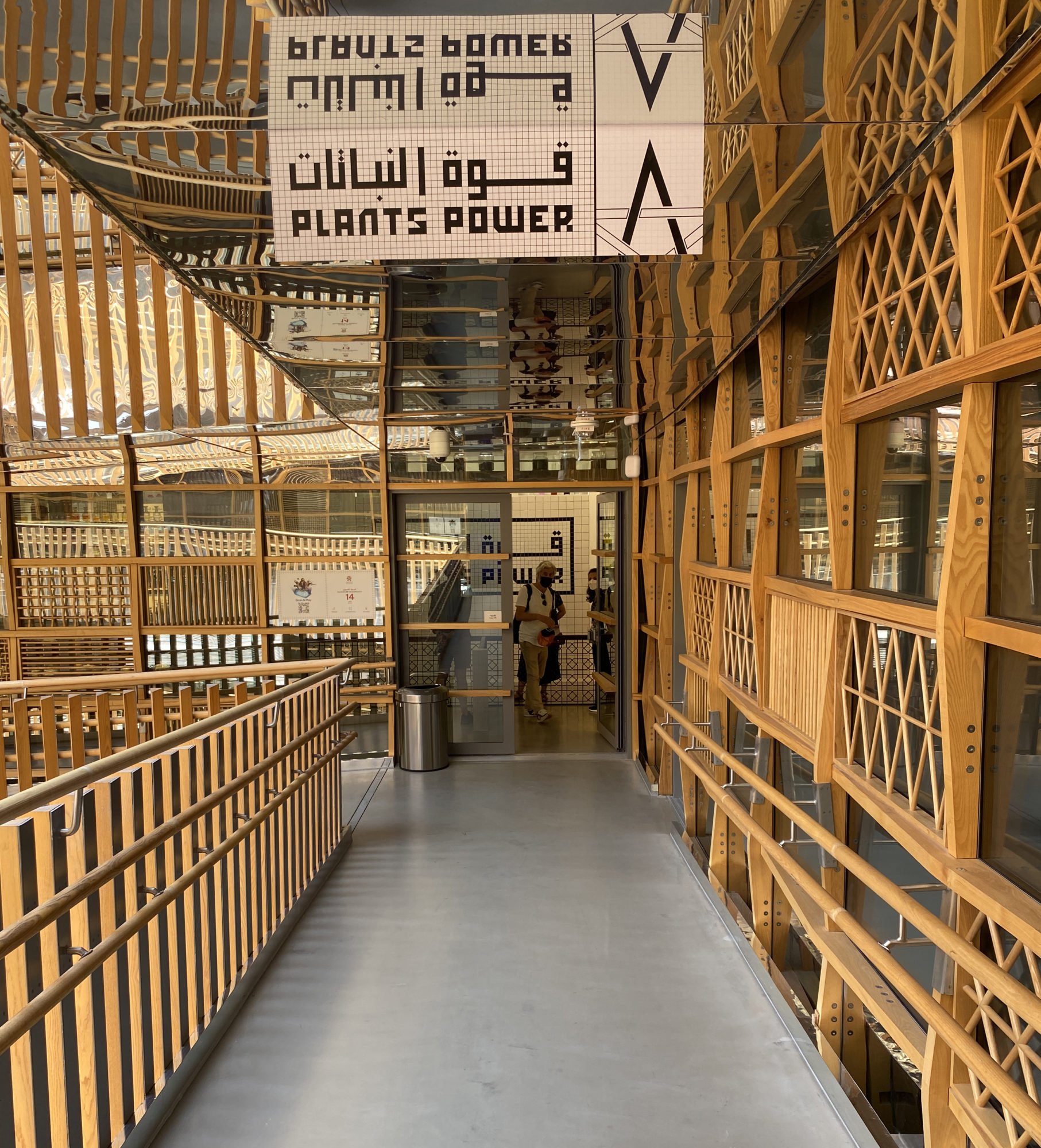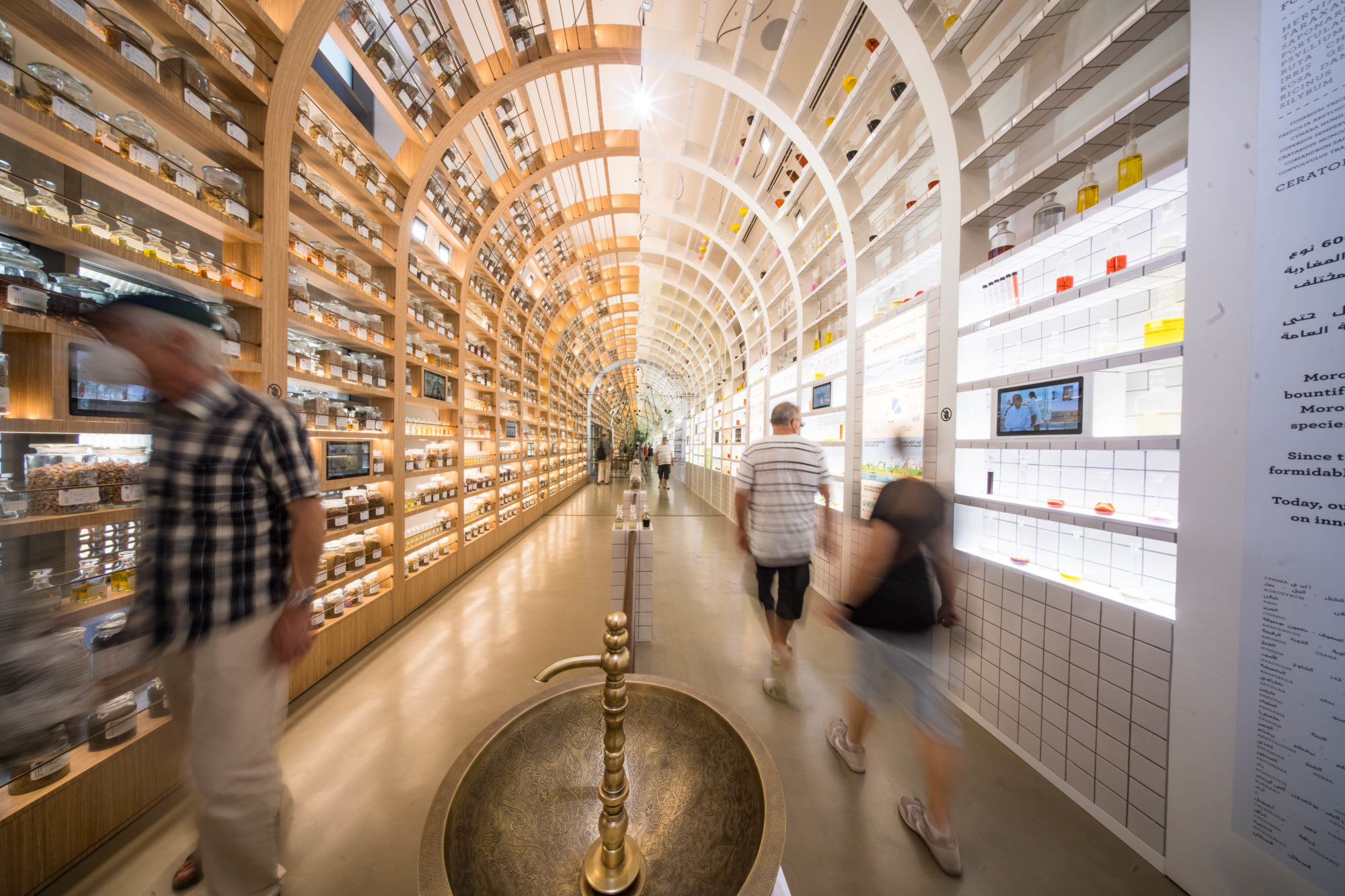 The "Movement" room is an immersive room where we created a giant chandelier whose shadows cover the walls, like an invitation to contemplation, deconstructing the movements of the light. With the sound of the oud and the shadows of the rotating motifs, our gaze naturally moves towards the top of the room where the skull of the first homo sapiens discovered in Morocco is displayed, at the Jebel Irhoud archaeological site, located 100 kilometres west of Marrakech.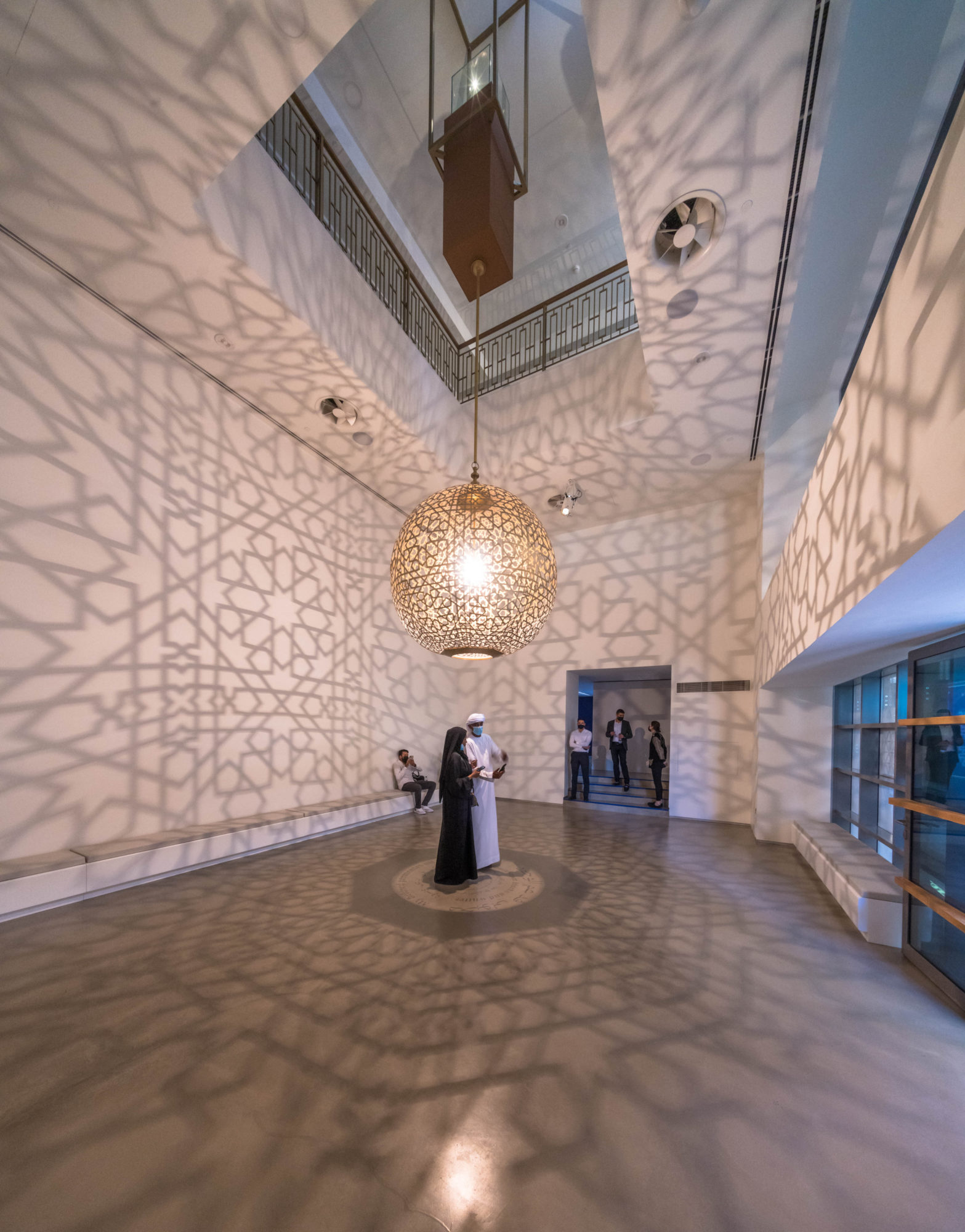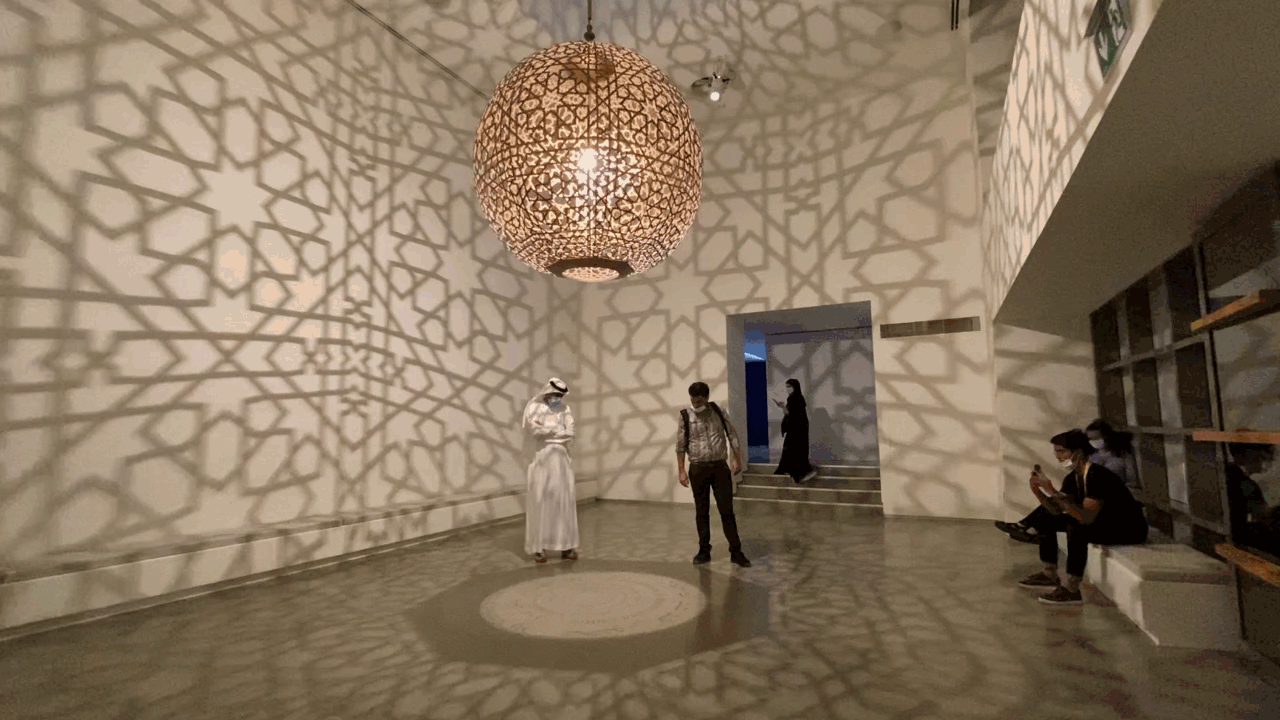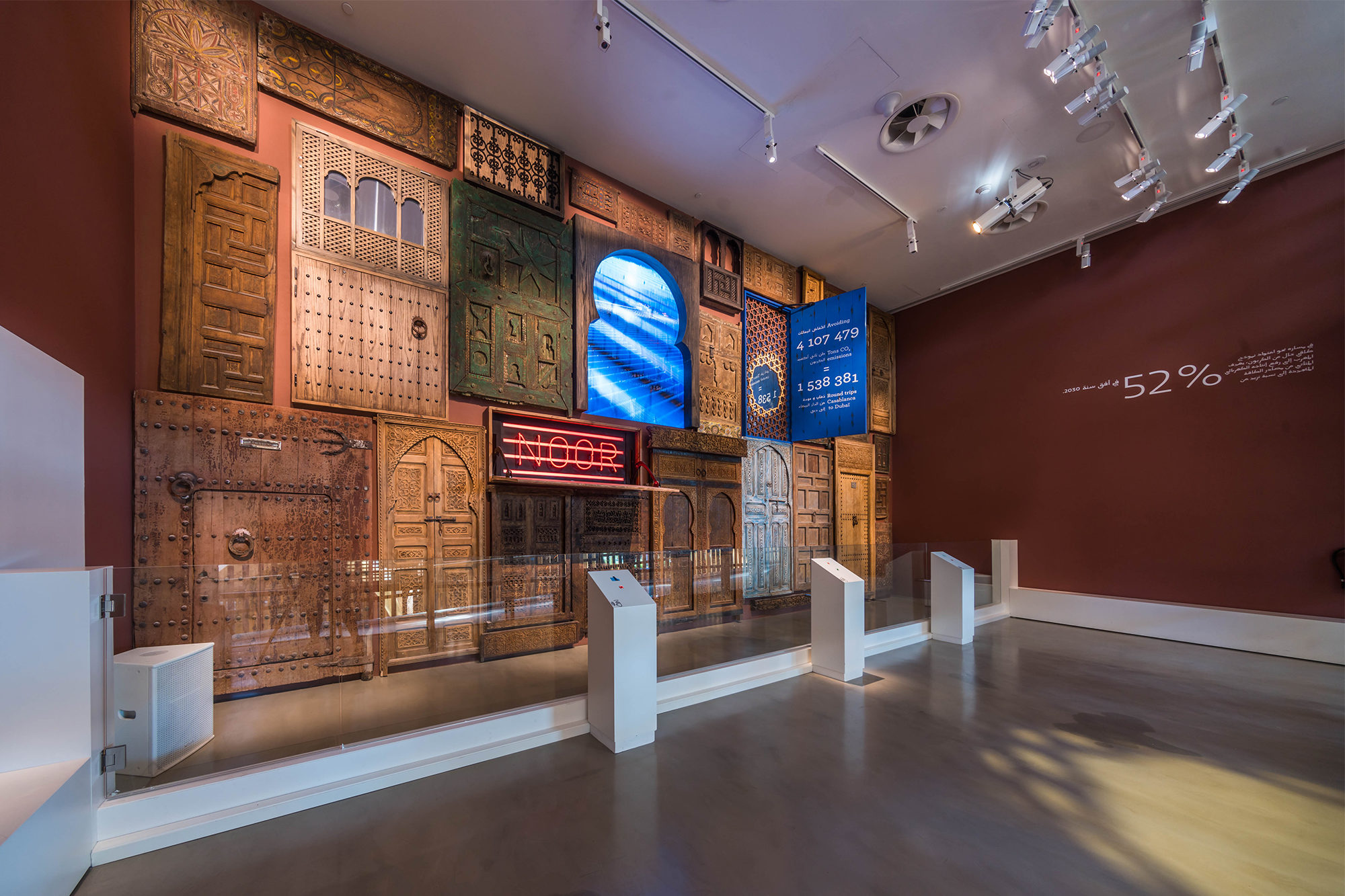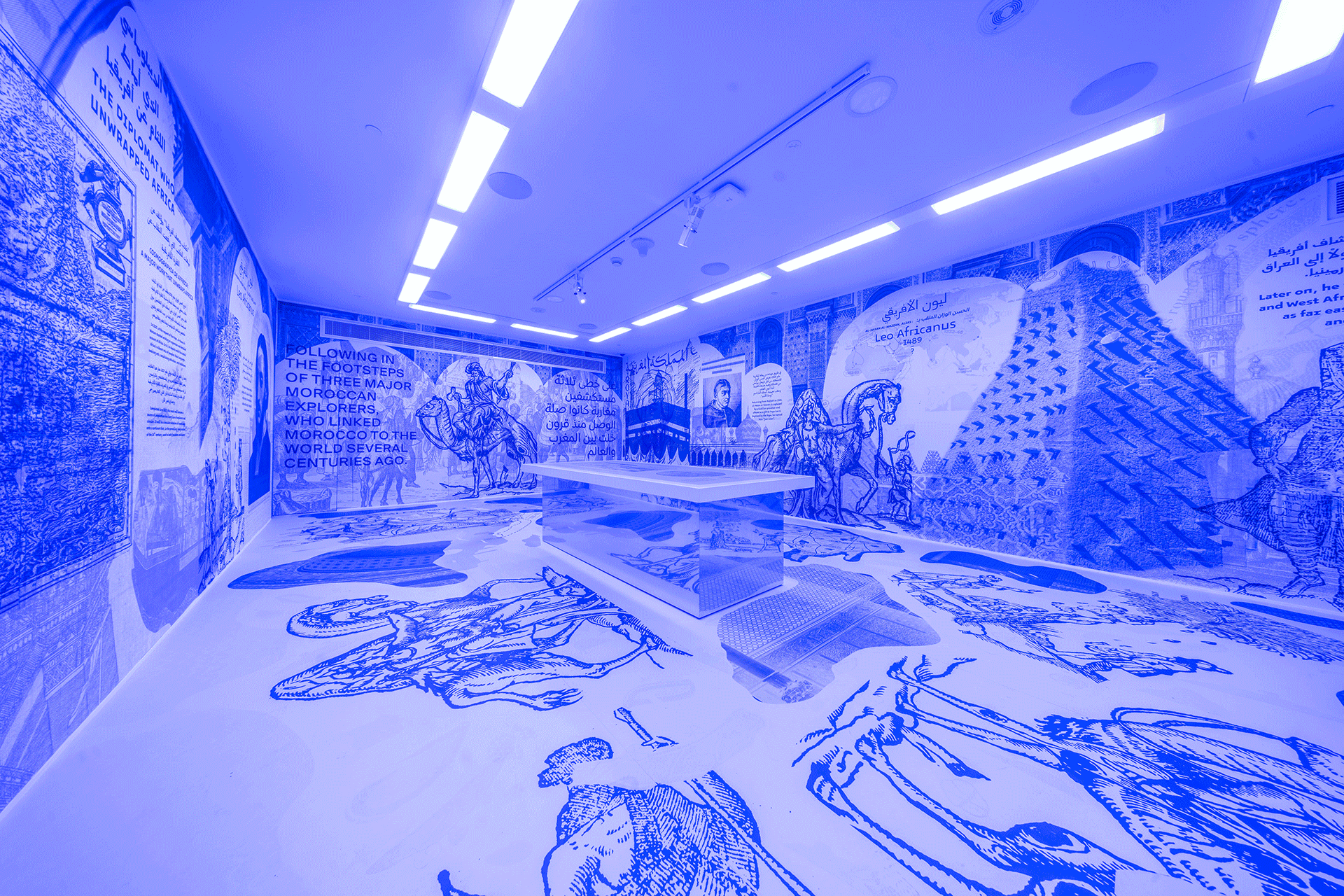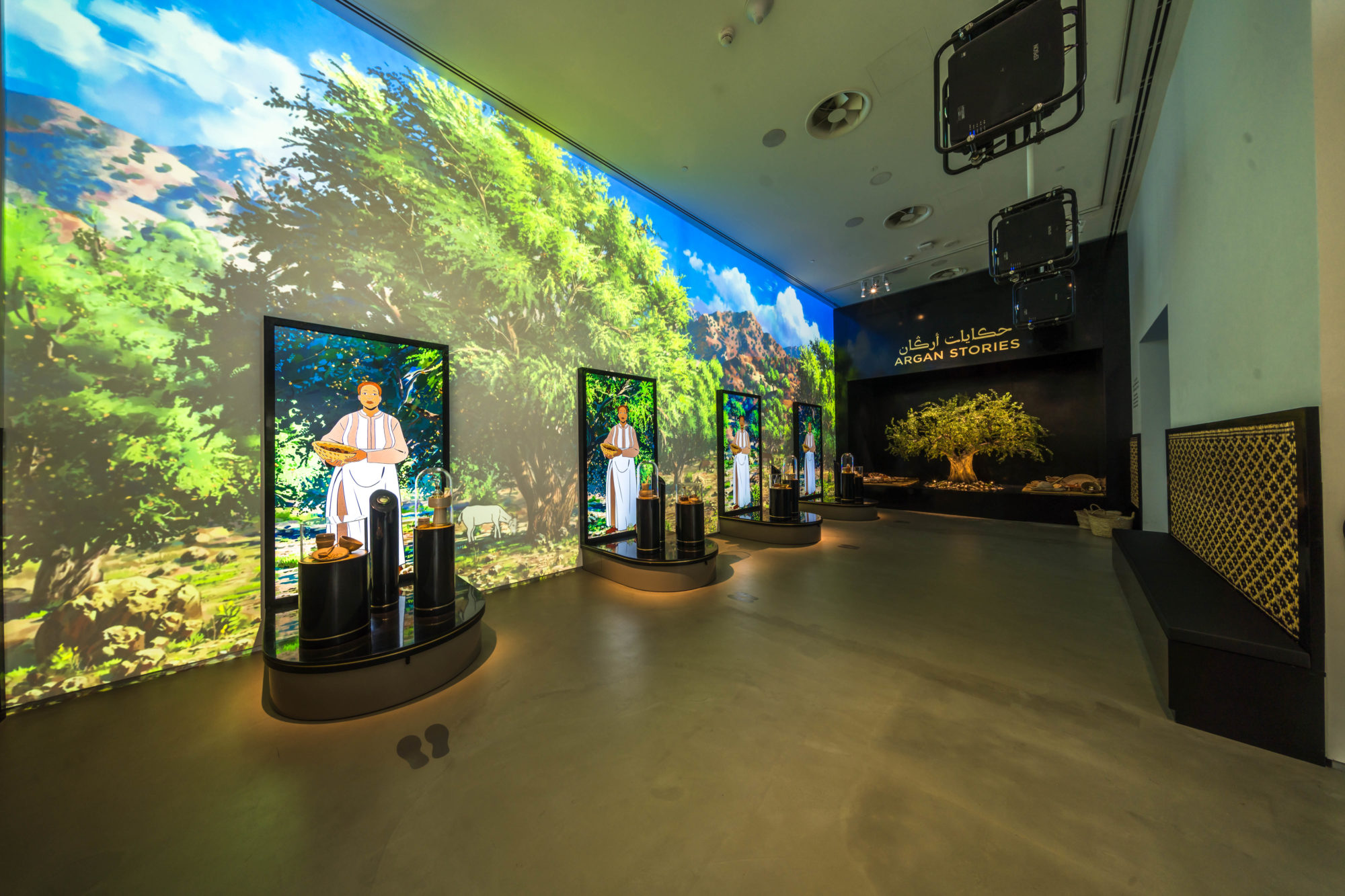 1900m2
September 2021
Interpretation center, space design, interactive evice, exhibition, museum
Blue yeti, multimedia interactivity - C-album, art direction and graphic design - Ame en Science, pre program preliminary study - Patrick Mouré, lighting designer - Simple solutions - ige, agencement - Dushow, audiovisual equipment,, Richard Cailleux, Audiovisual technical direction - Sam Jordan, technical direction