The "mx experience"museum: pernod ricard france
Pernod Ricard France
Les Docks, Marseille
Project management of scenography and design and production of graphics, digital and mechanical animations
Developed by Pernod Ricard France, the "Mx Experience" is a museum and experience space in the "Mx Marseille" concept store, which brings together a bar, a restaurant, a shop and an experience space under one name.
Mx Experience is an experiential, cultural and sensory journey exploring Pernod Ricard France's star spice: aniseed. The Mx is a new way of discovering the plant, the history and production of aniseed-based drinks, Marseille and the southern Mediterranean.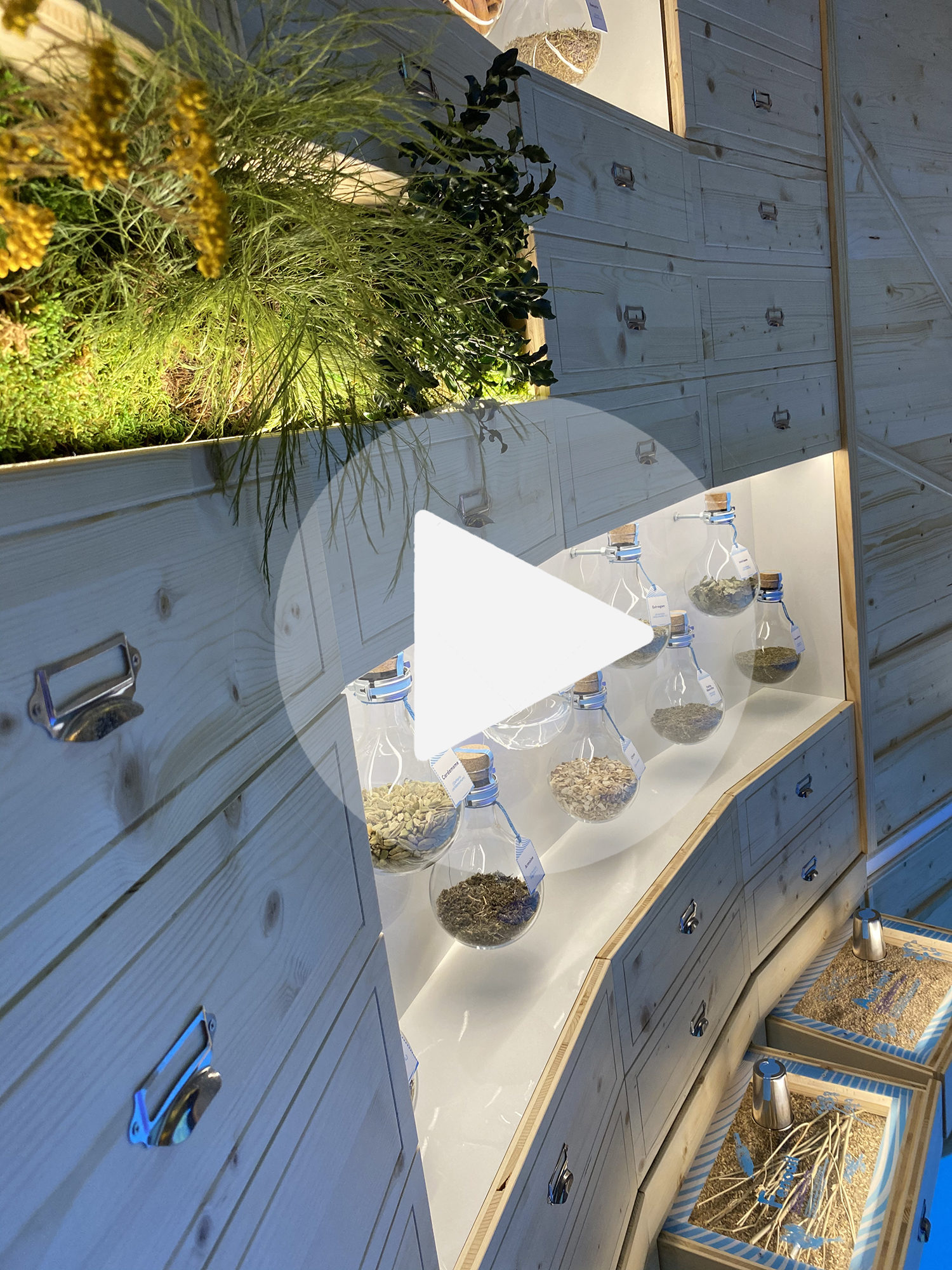 In ten or so spaces, various contents come to life on the walls, floor and ceiling. Dancing projections are triggered as the tour goes on, creating an intriguing, colourful and dynamic world.
At the heart of the central area, the nature of aniseed is revealed in a circular space combining the authentic with the modern. Over 40 natural ingredients are meticulously displayed in bottles and olfactory drawers. To enhance the sense of immersion, visitors are drawn into this natural world through video projections and the sound design.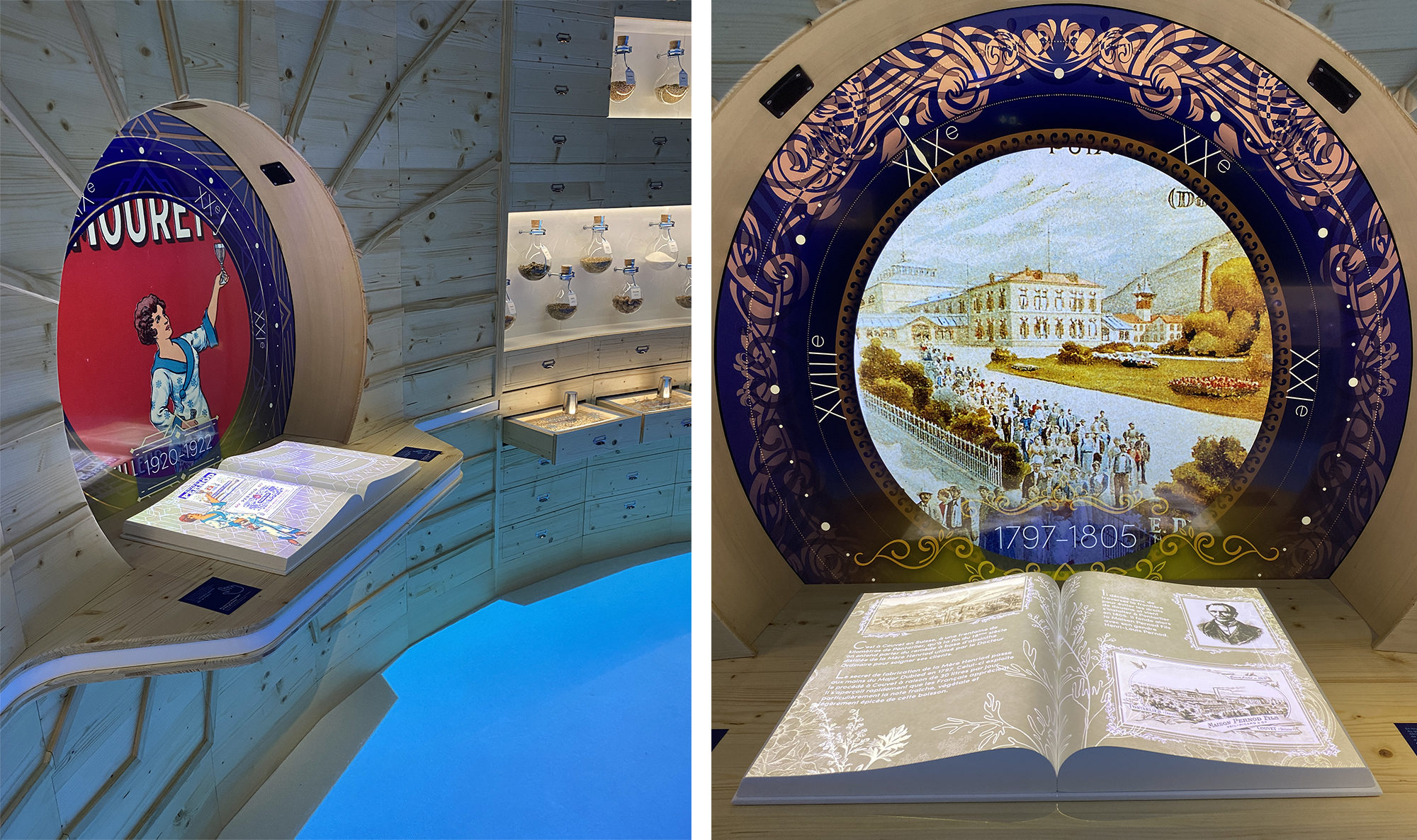 Interaction is central to the set-up, as visitors open digital drawers, smell the ingredients, leaf through a virtual book and handle vials. Here, smell, sight, touch and hearing are stimulated. Further on, they discover the secrets and complexity involved in producing pastis: distillation, maceration and the art of blending flavours.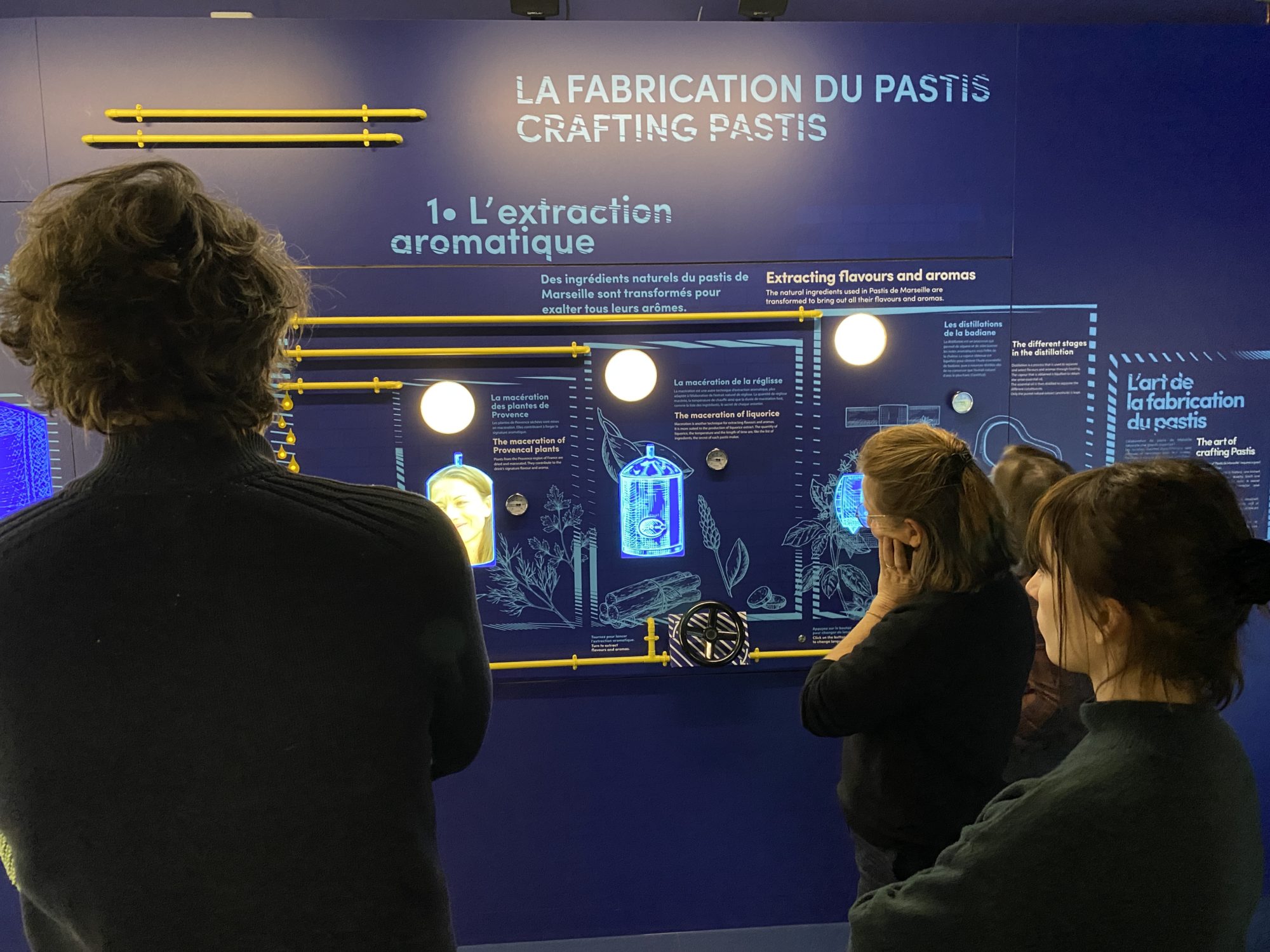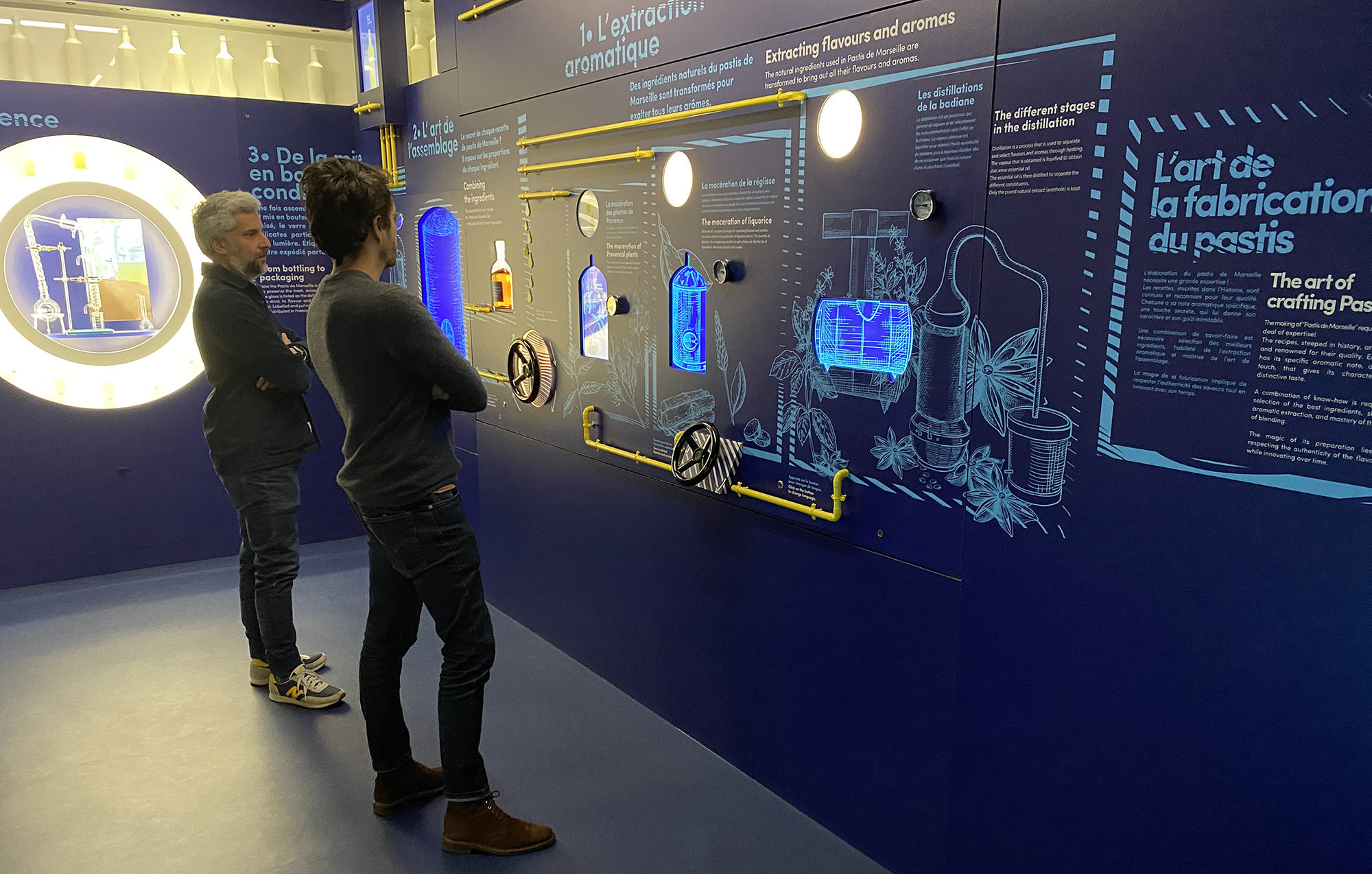 In all the spaces, instructive content is mingled with lighter, more entertaining activities, and the tone varies to accommodate both fun and education. Visitors are drawn into the game, even getting behind the wheel of a Méhari on jacks that whisks them off on a dynamic 4D exploration of Marseille.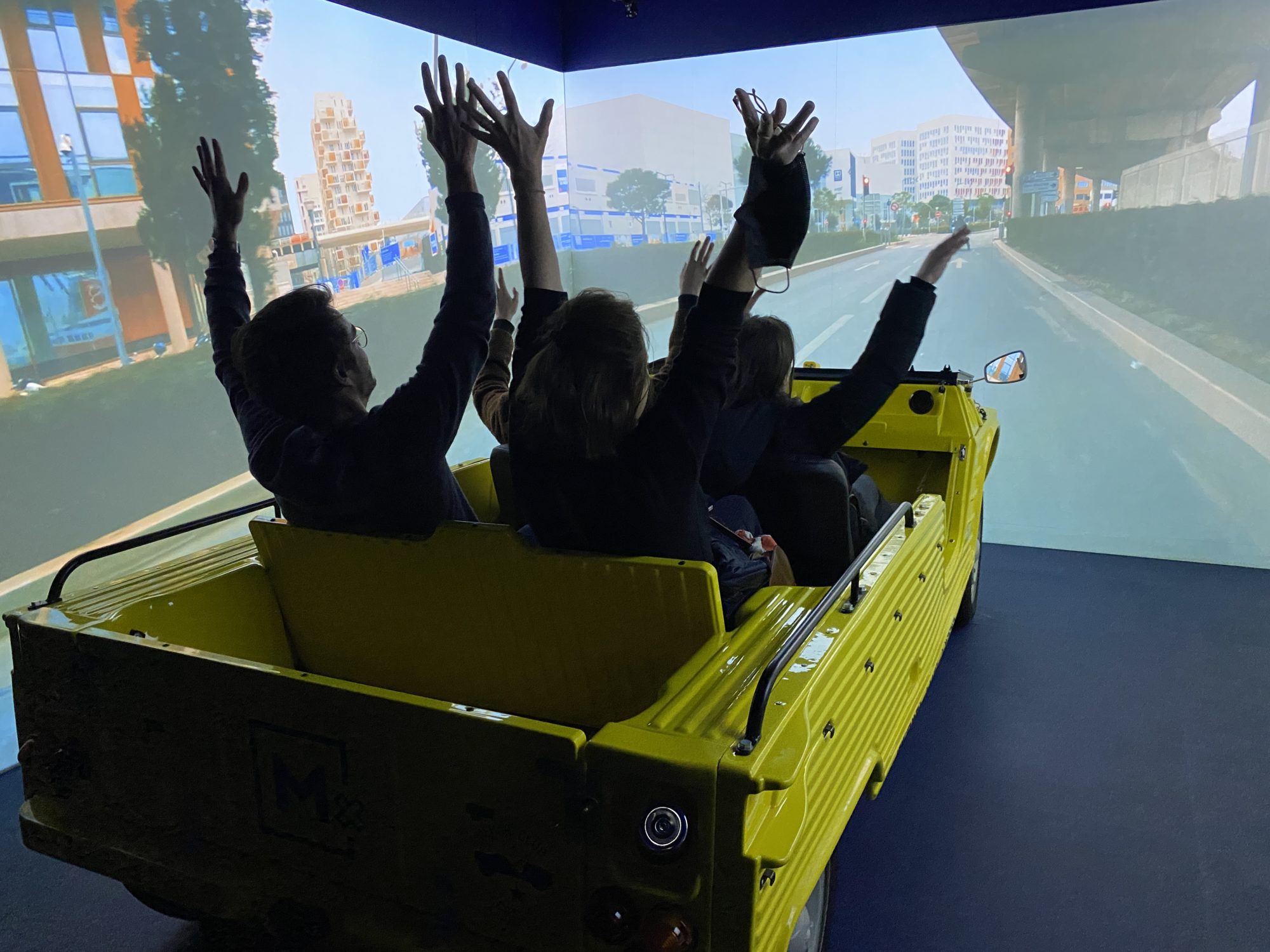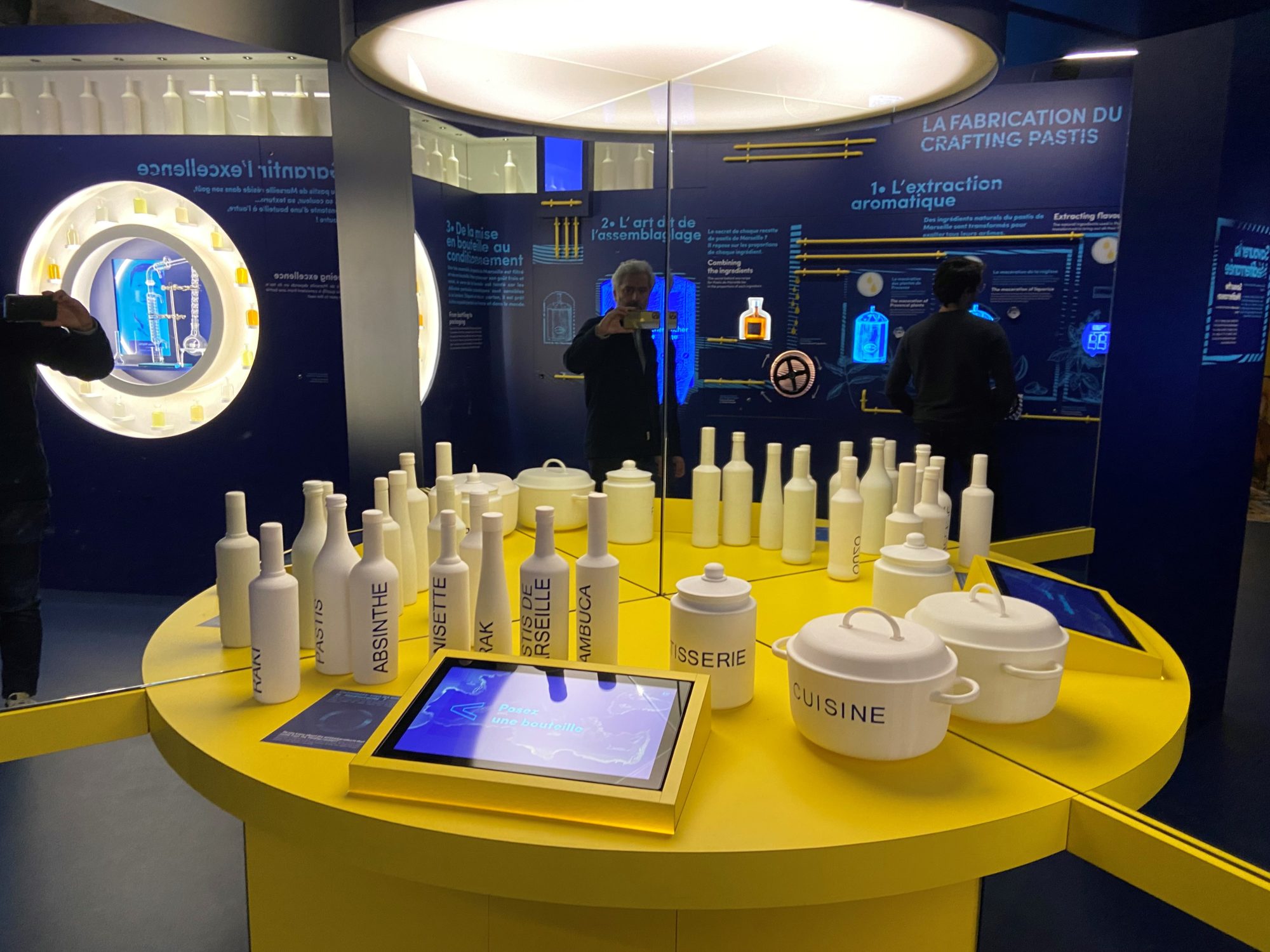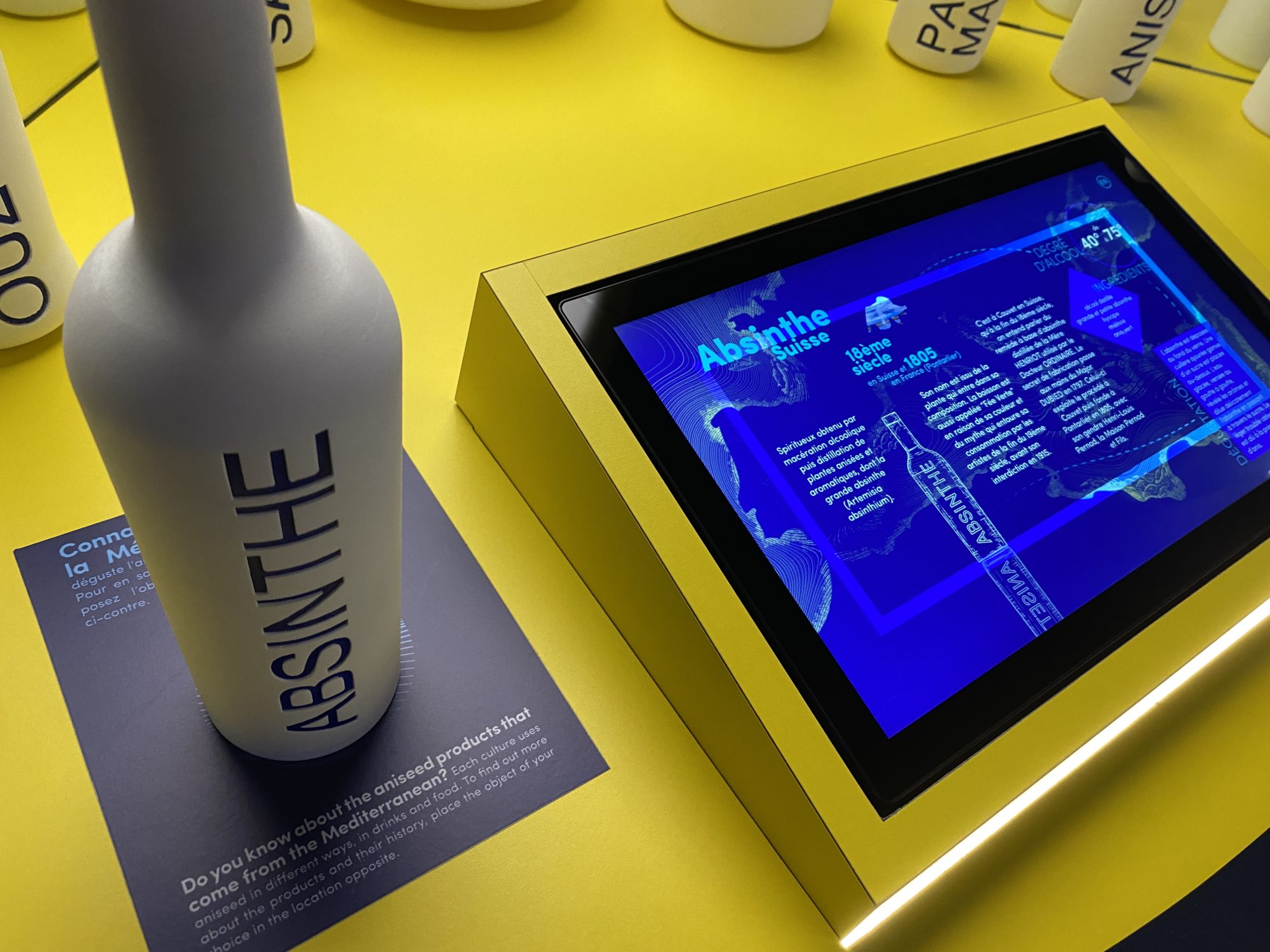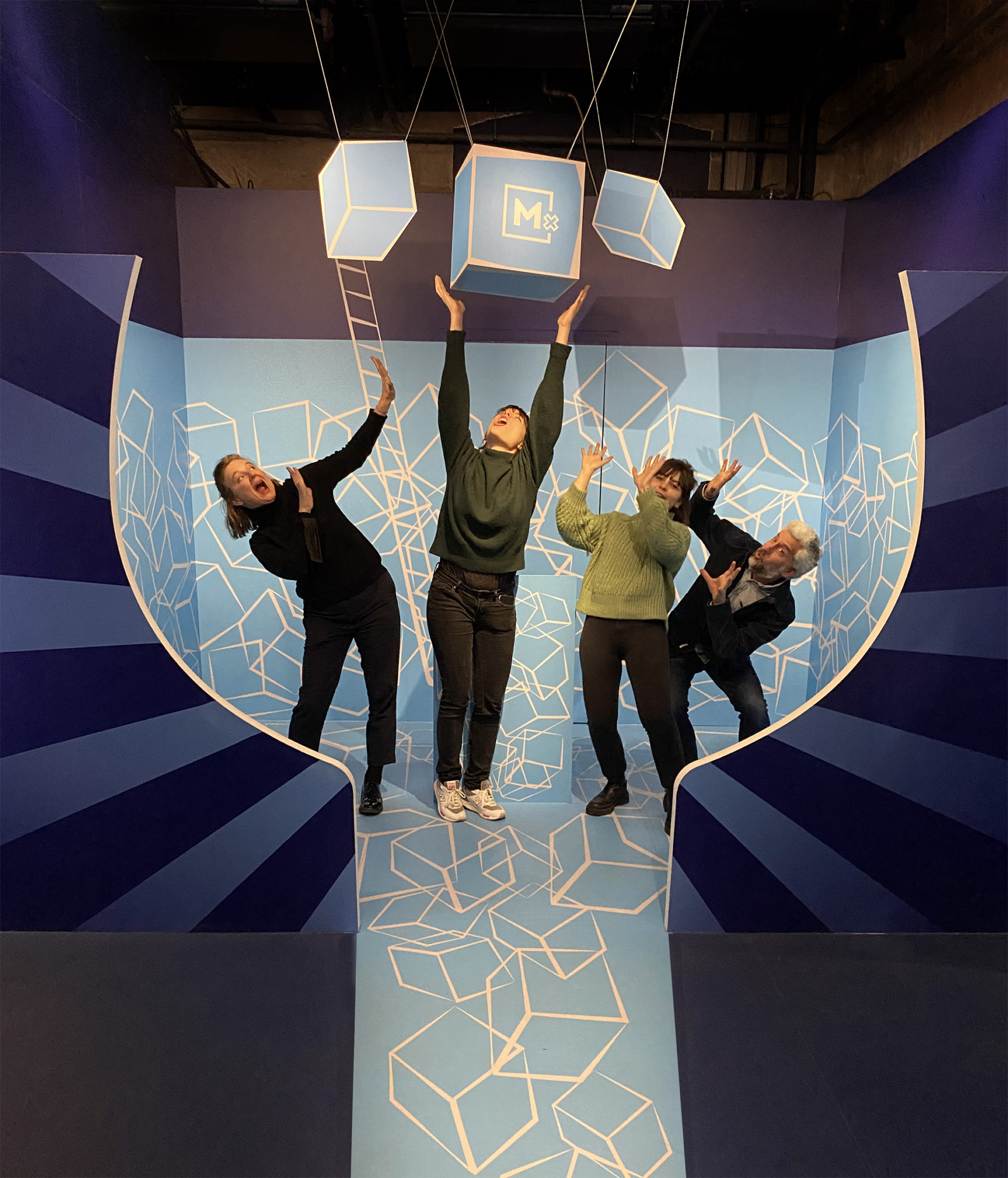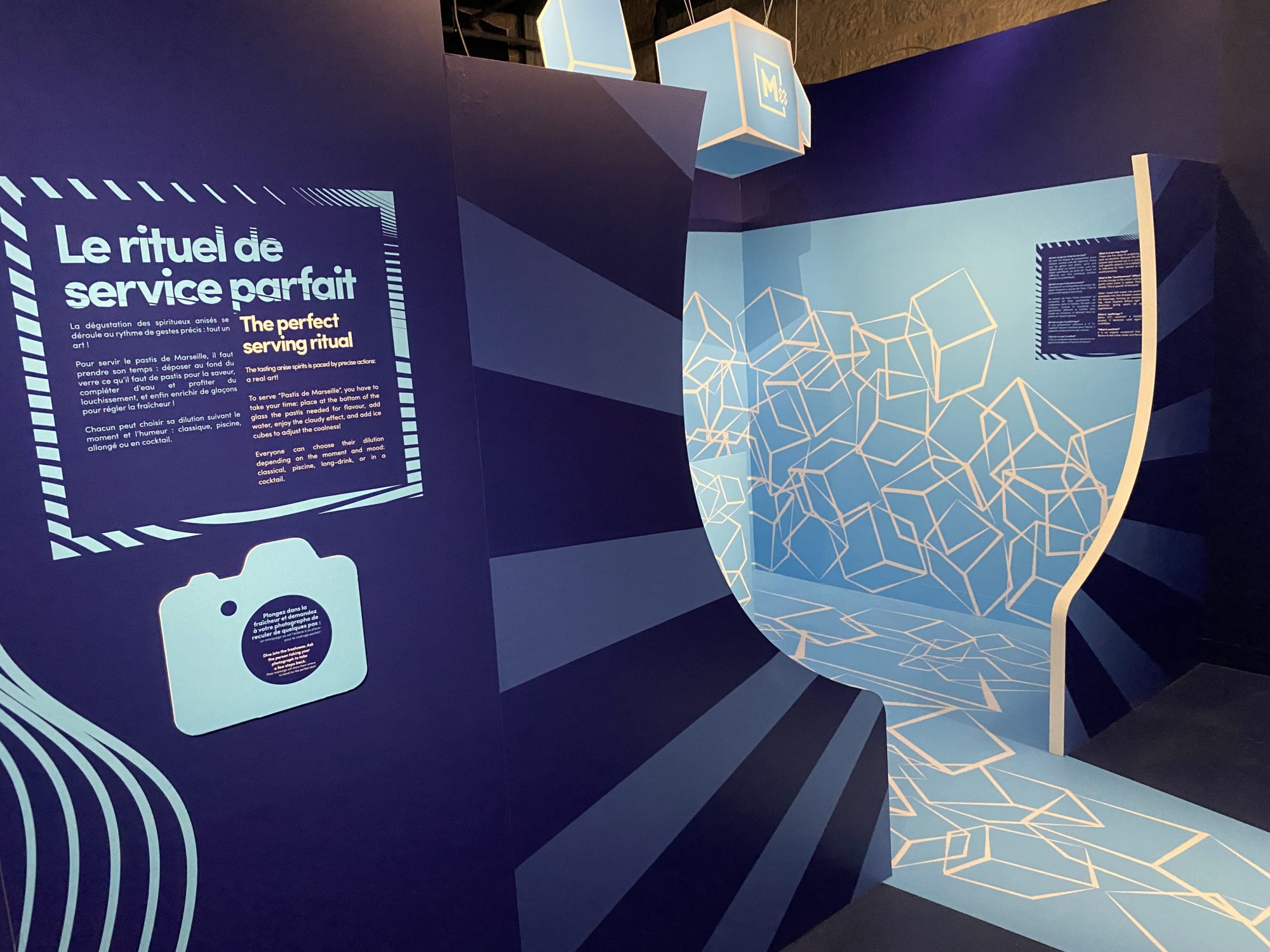 200m2
2021
Space design - Interactive device - Brand experience - Interpretation center - Exhibition - Museum
Bergamote hebrard: museography - Blue yeti: multimedia interactivity - Lamif studio: graphic design - Patrick mouré: lighting design - Vallée stoffler: accessories - atec agencement: layout - dushow: audiovisual equipment - richard cailleux: audiovisual technical management - e6concept: mechanical attraction