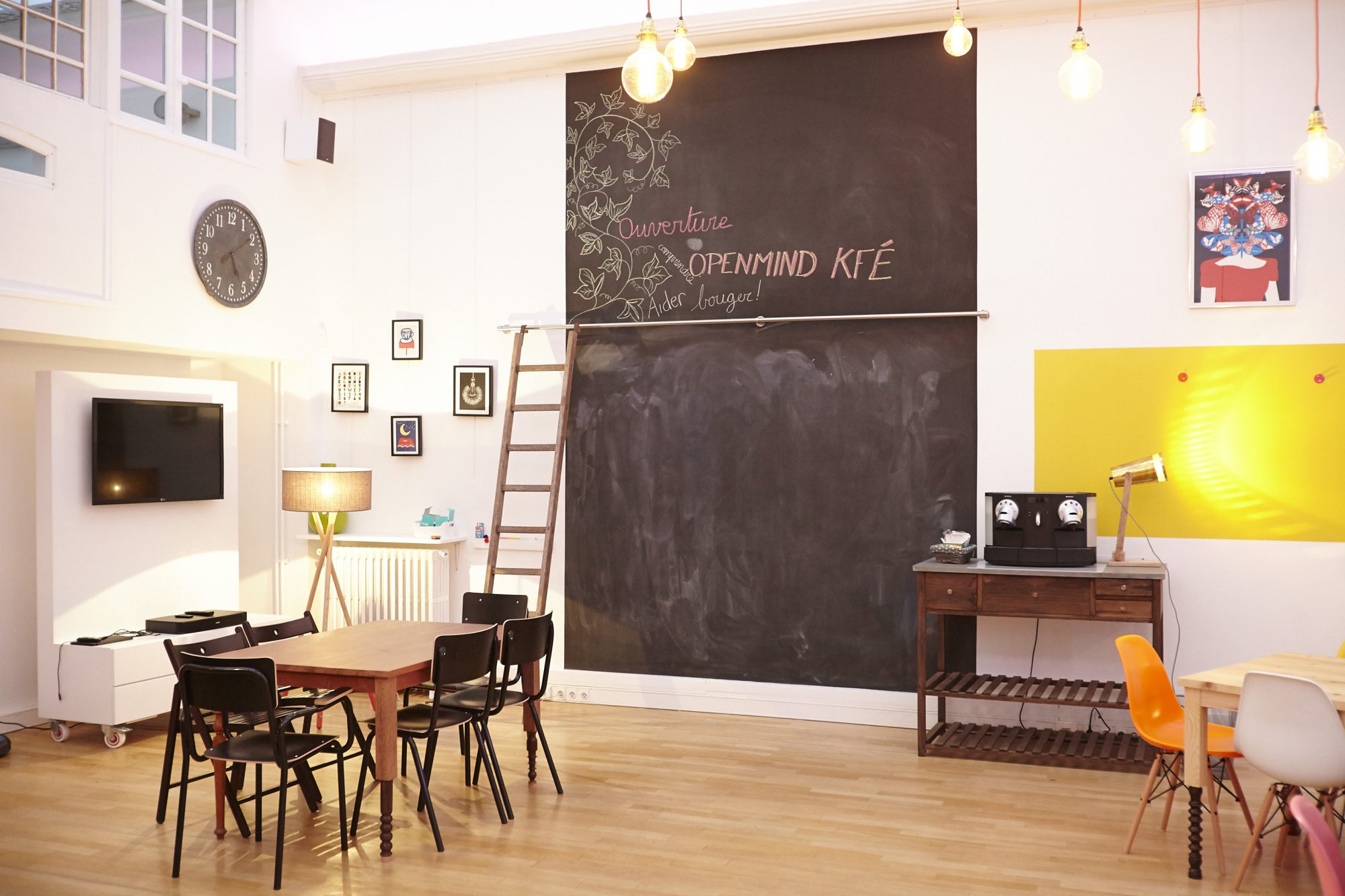 The OpenMind Kfé is a collaborative work and thinking place intended to disrupt the conventional codes of professional spaces. It encourages innovation, information-sharing and interactions between people. The venue should embody this credo with a sense of welcome and dynamic energy.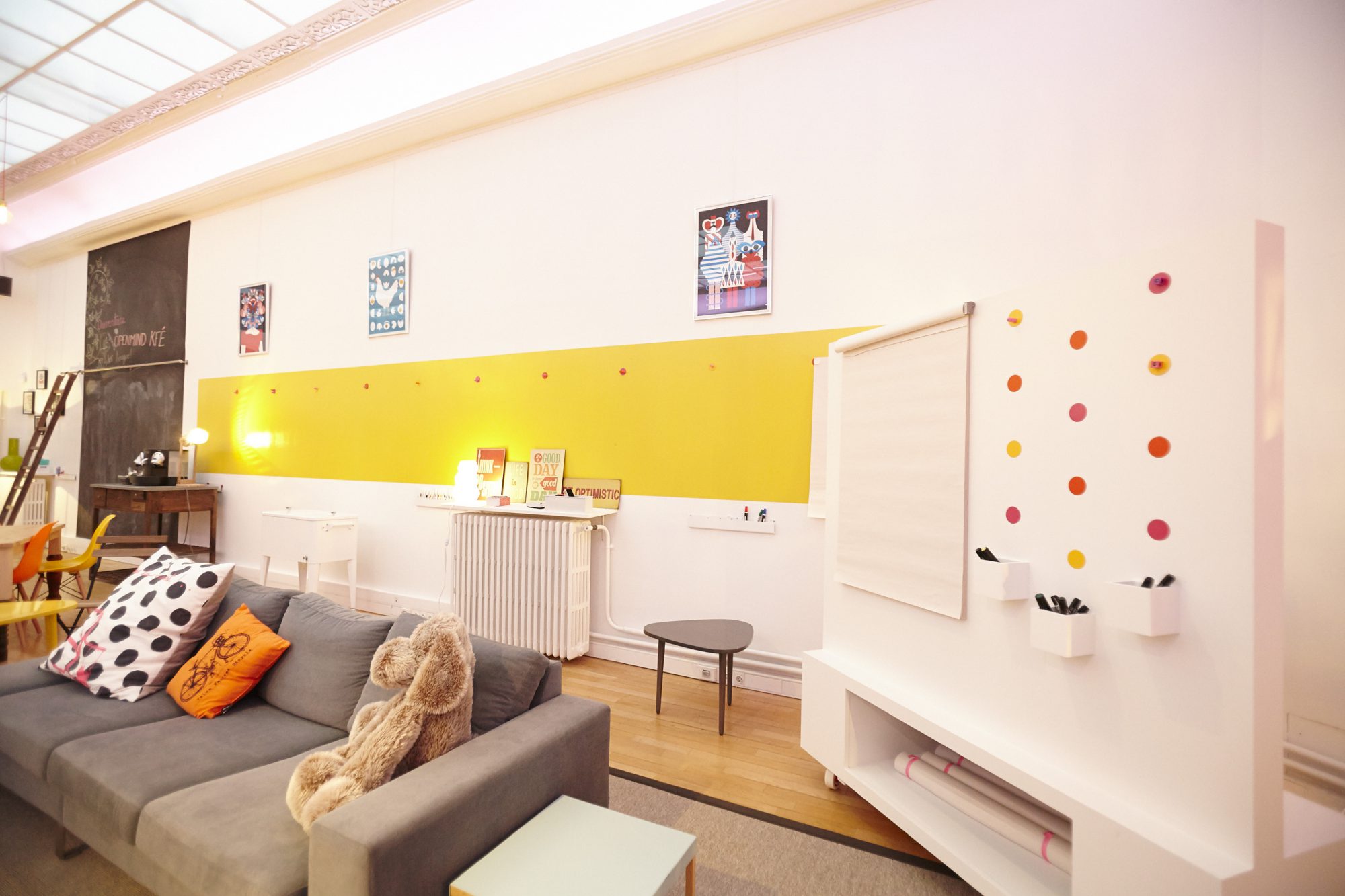 The interior design needed to exploit the venue's qualities – the light from the glass roofs and the fine volumes – to appropriate the space and lay it out effectively. So the codes and typology of the home were reintroduced into this large loft. The new environment and its ambassadors encourage relaxation and creativity.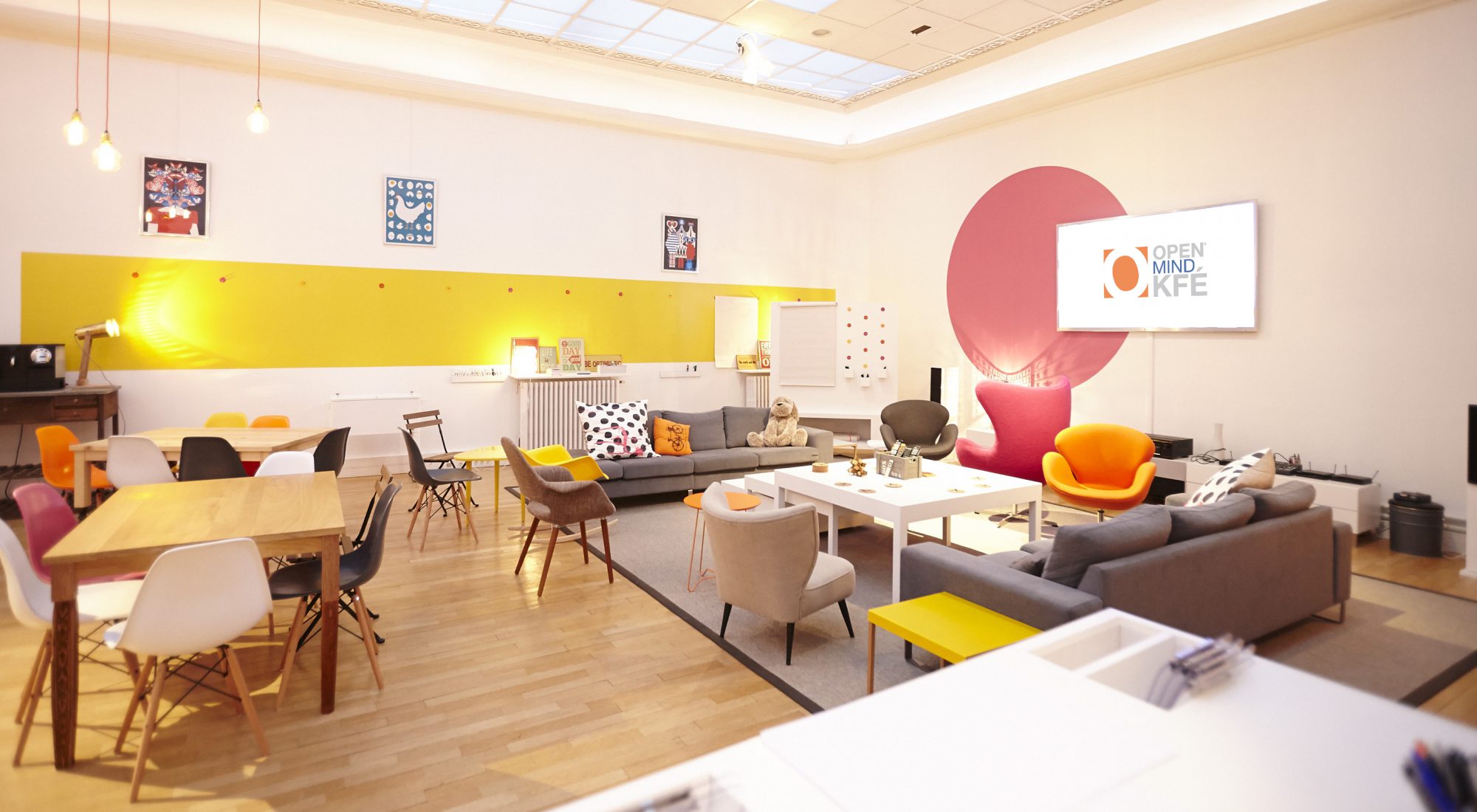 The decorative elements and furniture sport acid colours and cunning functions in a shrewd and captivating approach. For example, the walls become spaces for writing on with felt tip pen and chalk, fostering participation and creativity.
The furniture was designed for the space in a mix revisiting old-fashioned, reassuring furniture, now featuring modern materials and more aesthetic lines: an approach that imbues the surroundings with a positive, dynamic, pioneering spirit.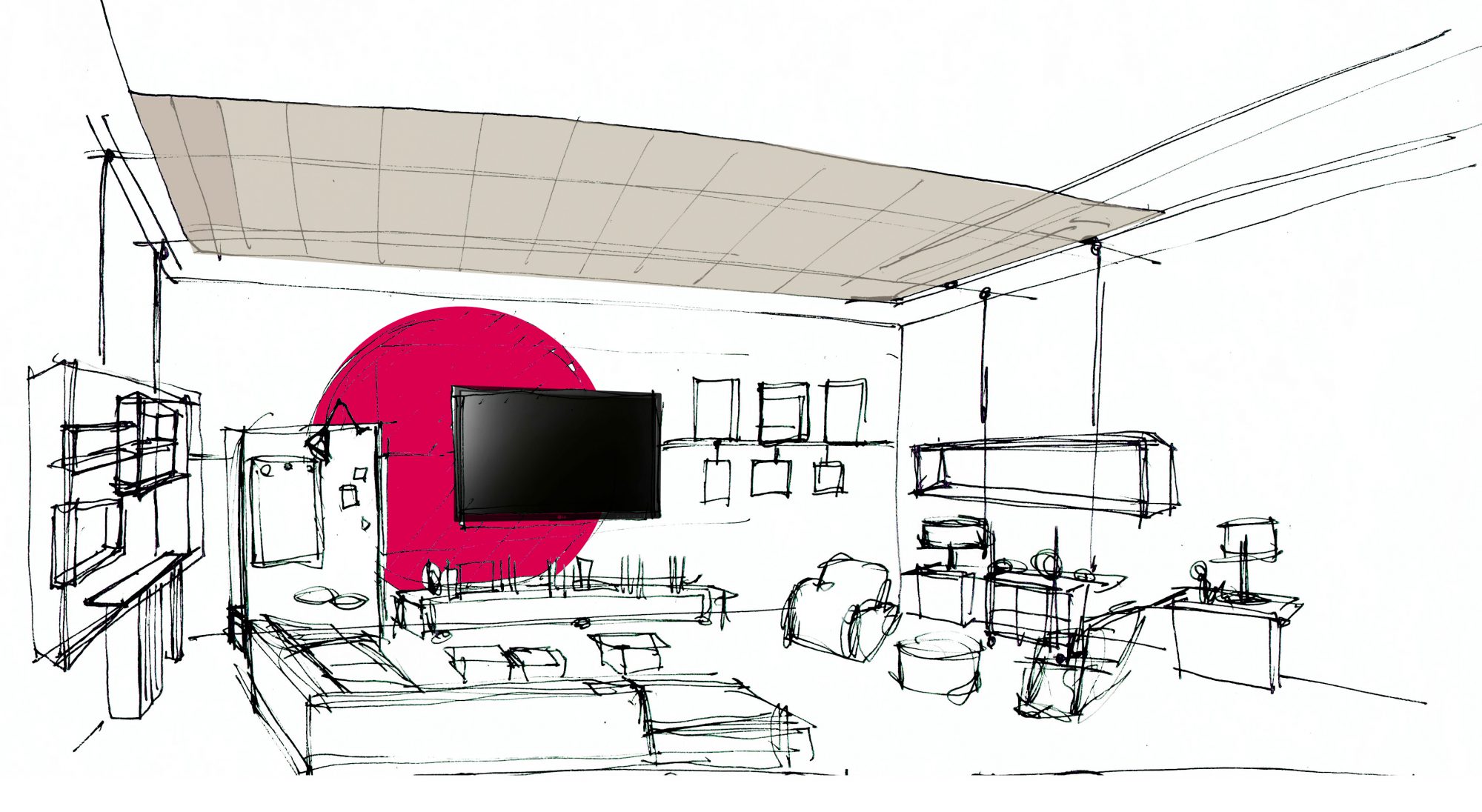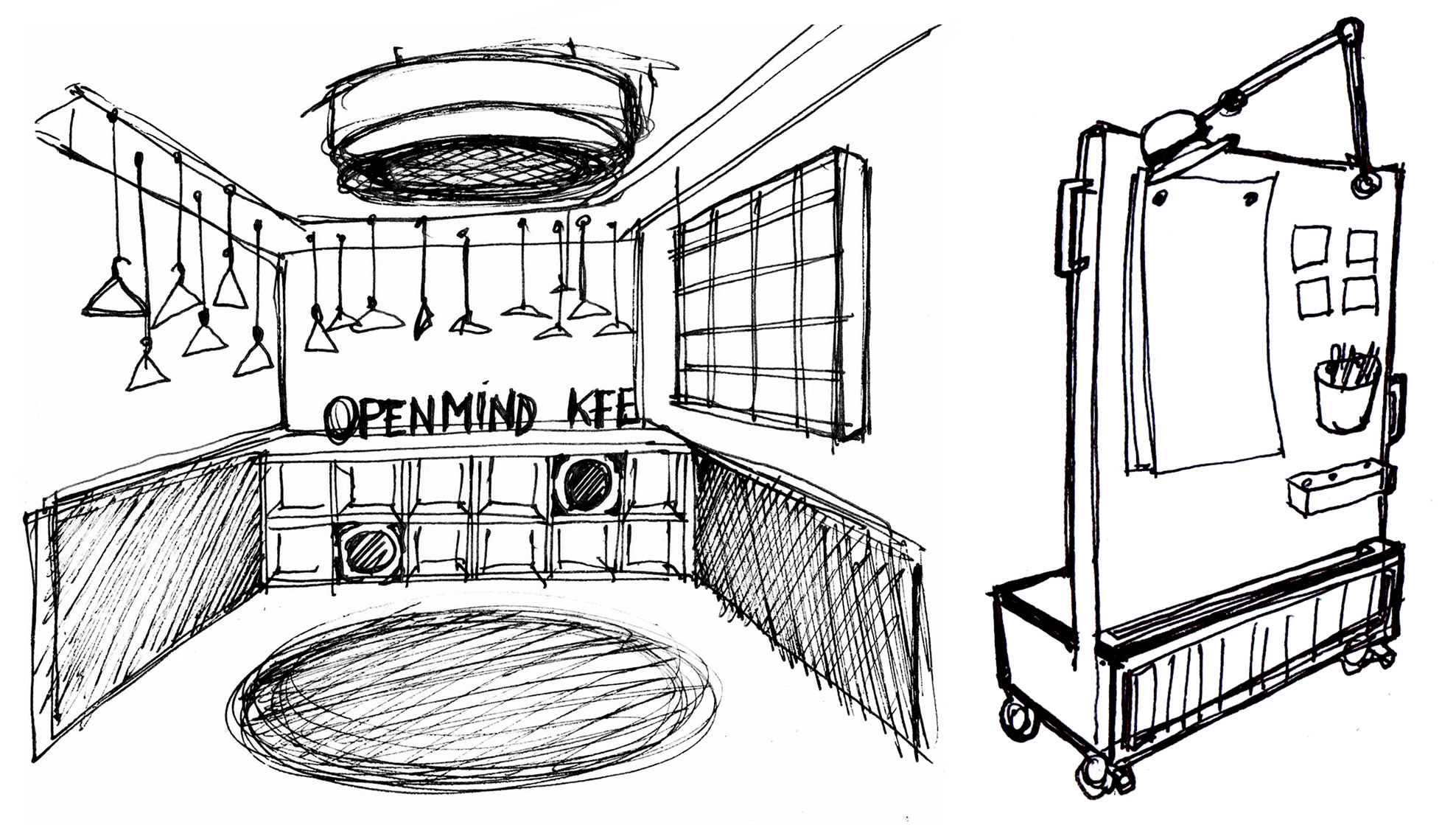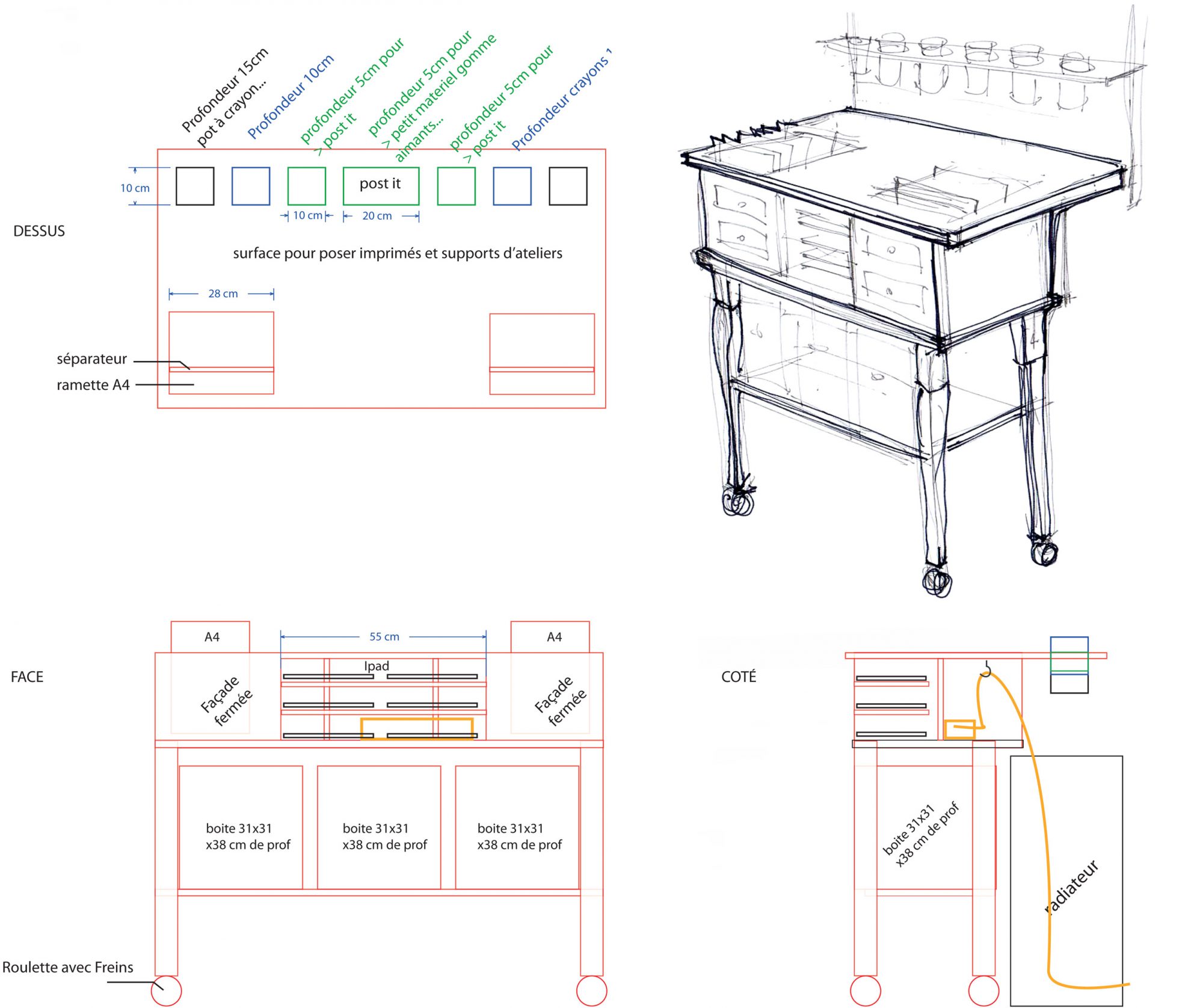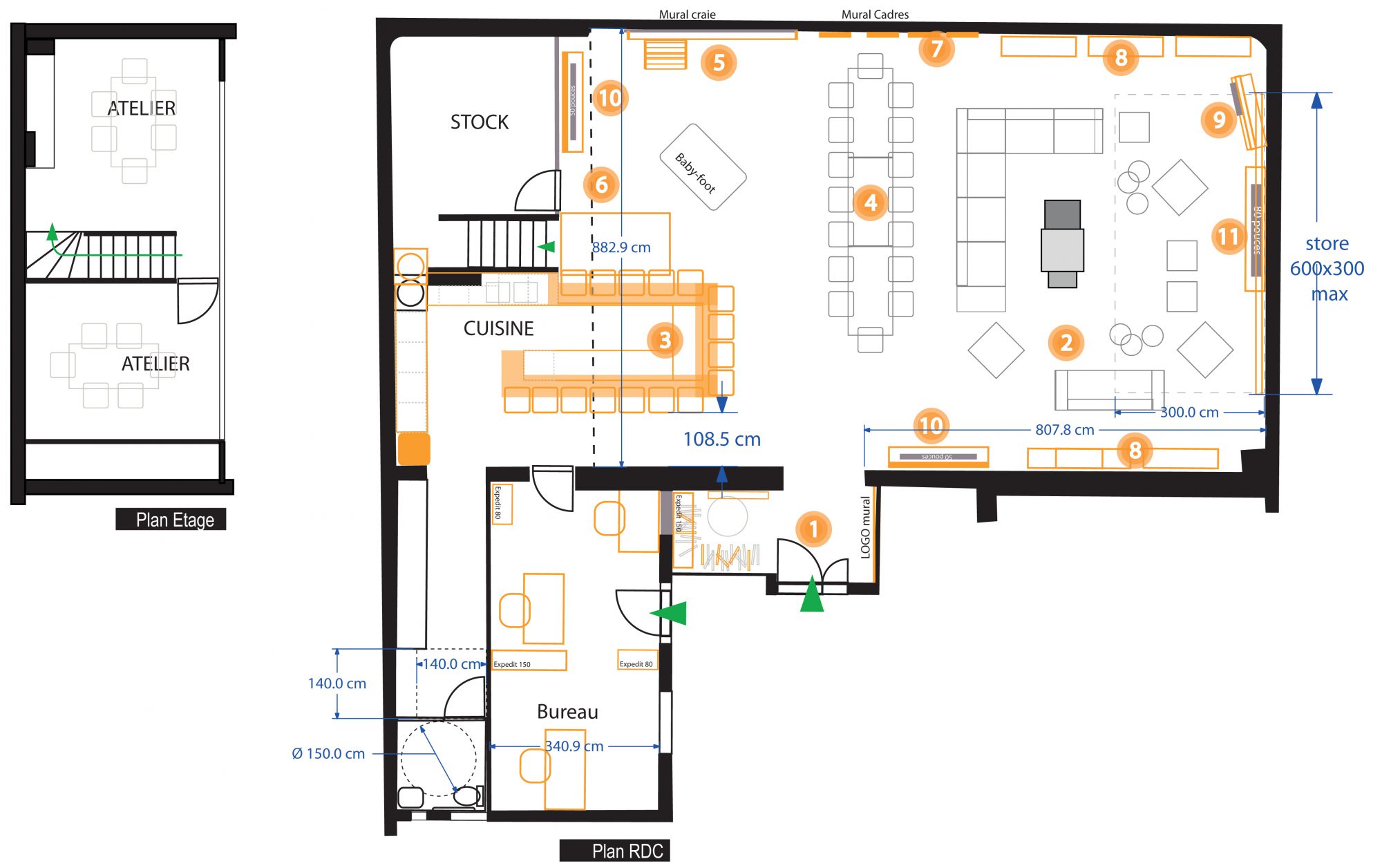 250 m²
2013 – long-term
Space design, interior design, collaborative area