showcase spaces for the world innovation summit for health (wish) – 2013
auditoire for the qatar foundation
doha, qatar
design and production follow-up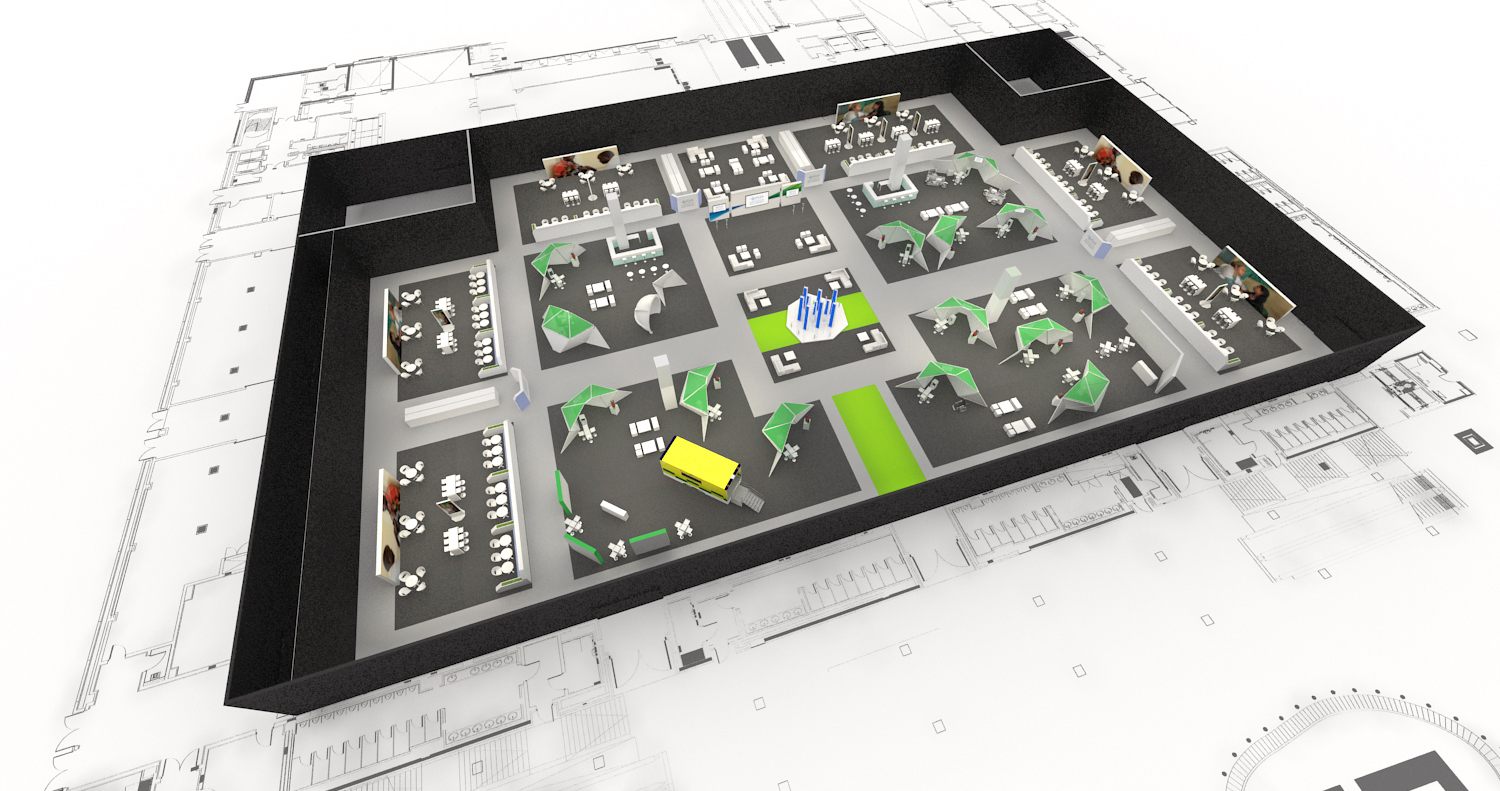 The World Innovation Summit for Health – WISH – unites experts and political decision-makers from 80 countries around issues concerning healthcare innovation. The programme involves conferences, areas for dialogue and showrooms grouped together in a forum.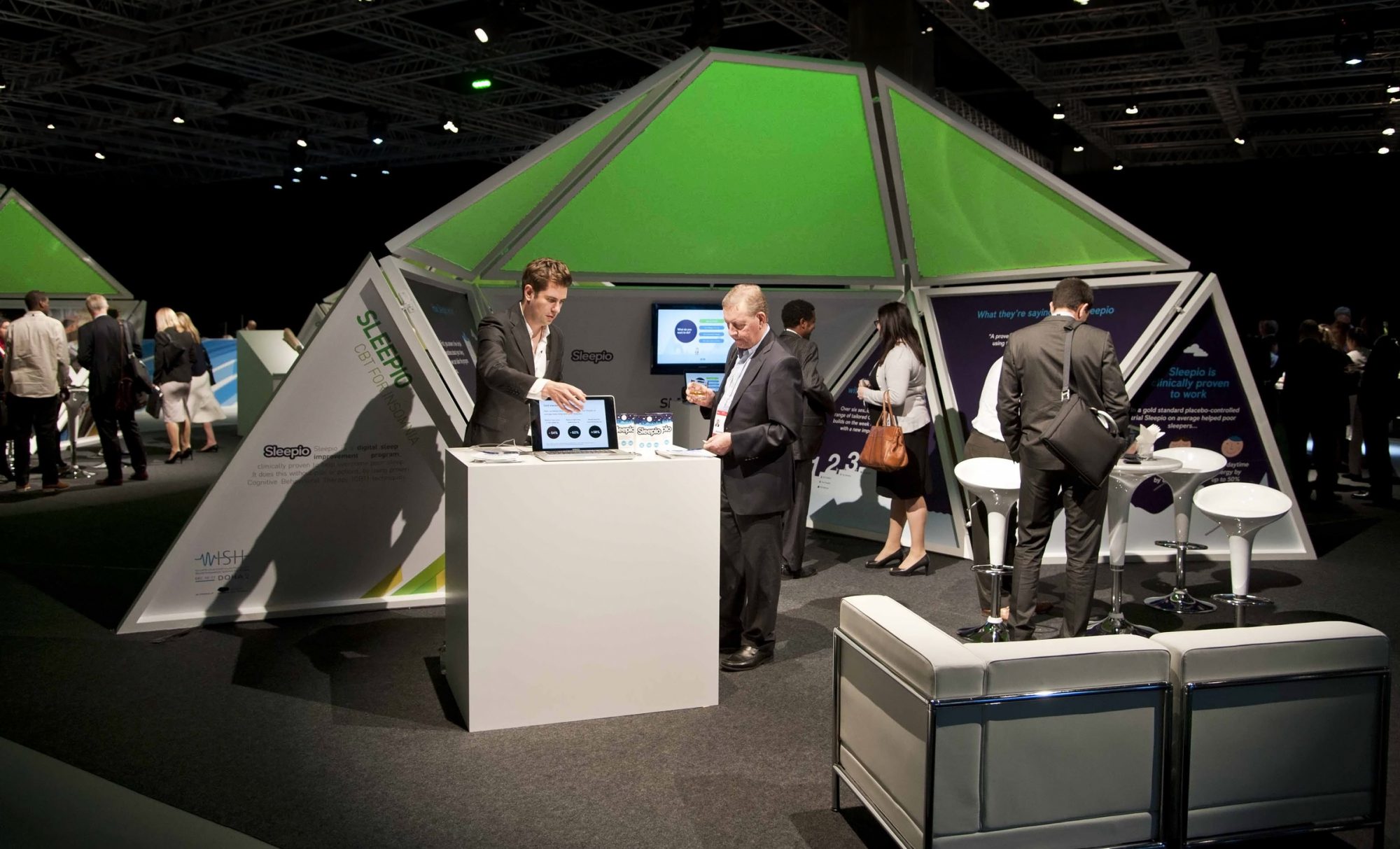 The stage design was directly inspired by the visual world of science and health, mingling molecular constructions and the chromatic range of white and green.
Each start-up was easily identifiable from its small, multi-faceted corner. The prism structure provided surfaces for information, with printouts and screens broadcasting video content, and surfaces playing on light and transparency to produce an aesthetic effect.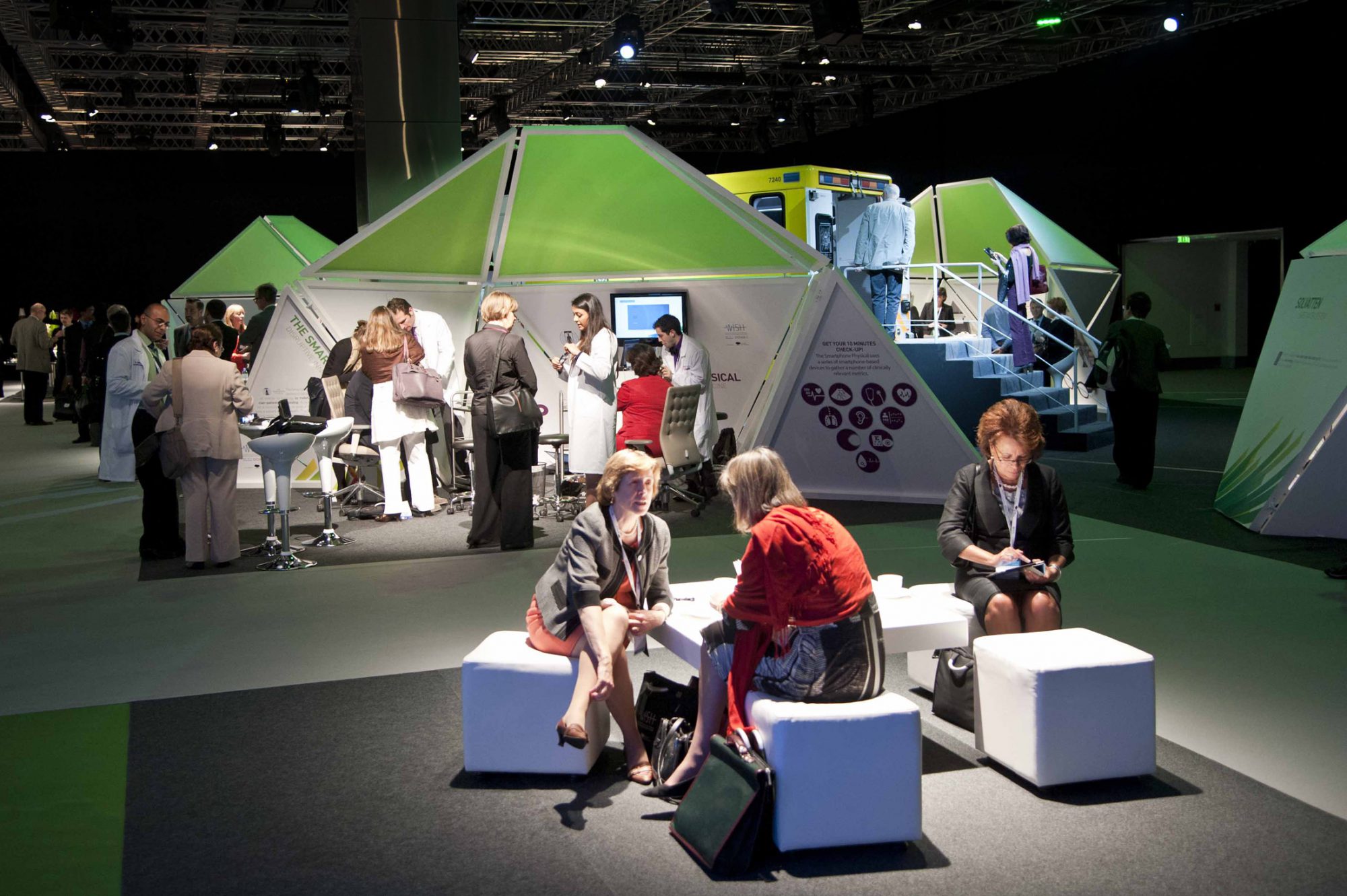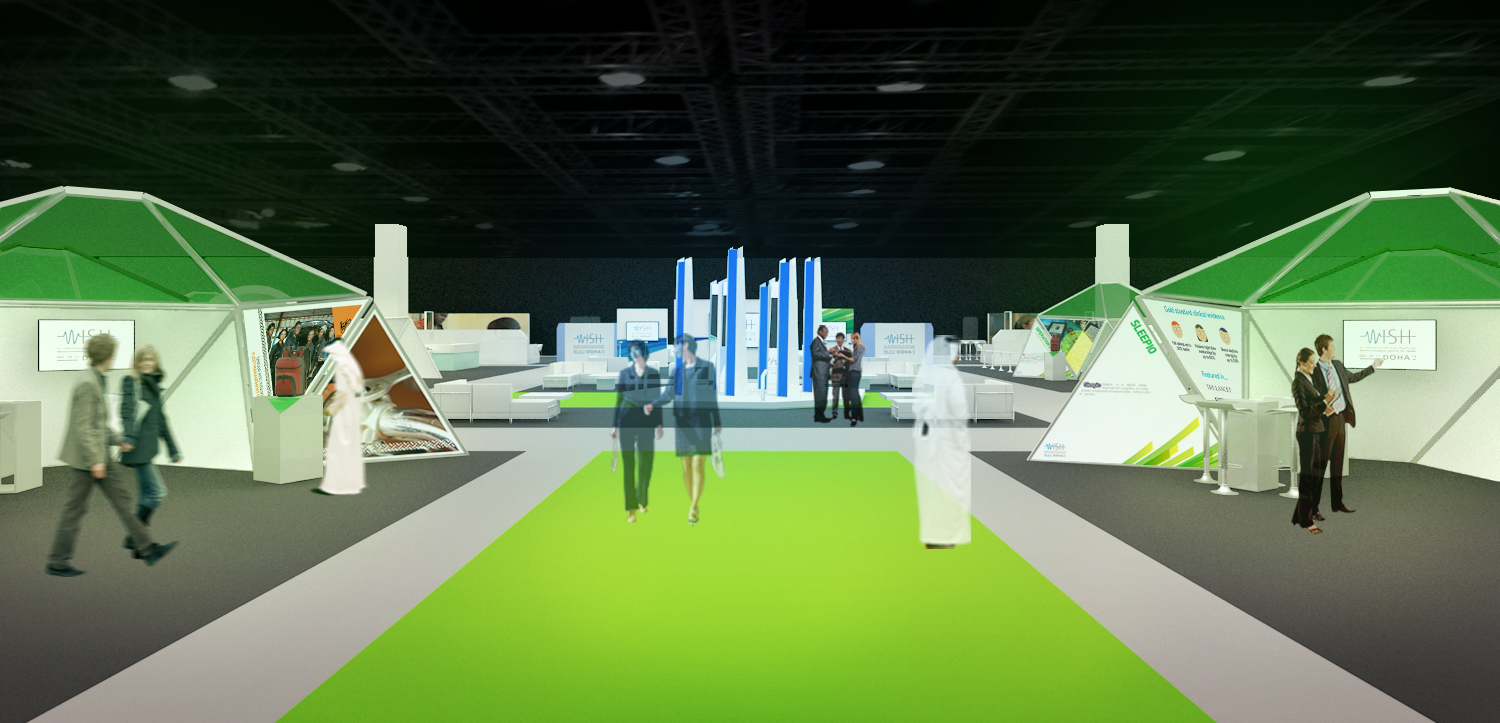 Six columns rising up in the centre of the forum incorporated LED screens highlighting key words and figures, while mirror units played on the reflections of the neighbouring columns.
At the entrance to the venue, this digital installation provided an aesthetic tableau of the data vision and innovation in healthcare.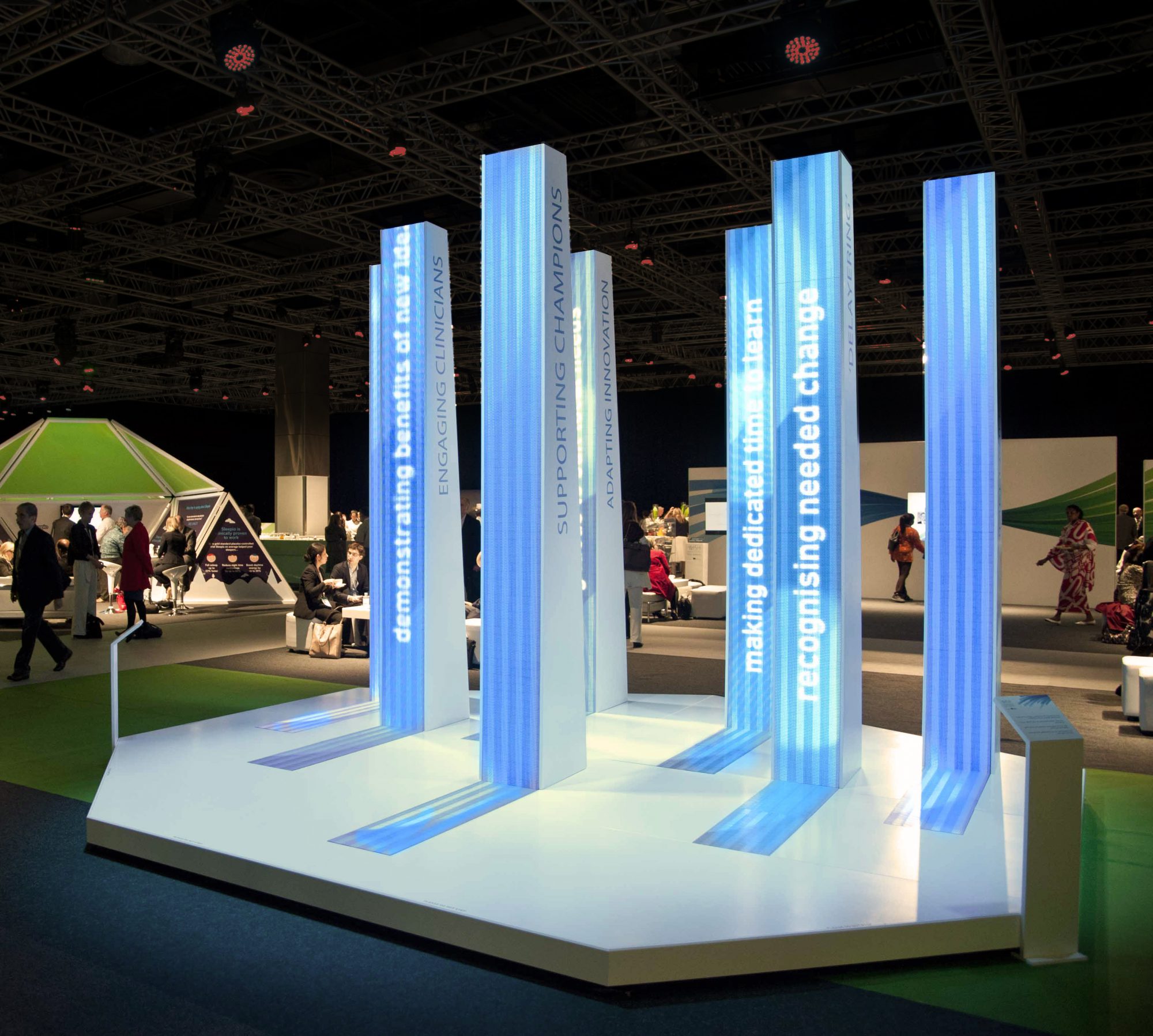 3500 m²
2013 – 3 days
event - stand