Touring exhibition "Insulin 100"
Ldr for Novo Nordisk France
Travelling exhibition: Maison du Danemark, Faculty of Medicine, Paris 6
brand experience - interactive device - event - exhibition - showroom - space design
At the initiative of the Novo Nordisk laboratory, the "insulin 100" exhibition celebrates the centenary of the discovery of insulin. The idea of this exhibition is to highlight the multi-faceted scientific research – a century of innovation in the management of diabetes which has significantly improved the life expectancy of those diagnosed with the disease.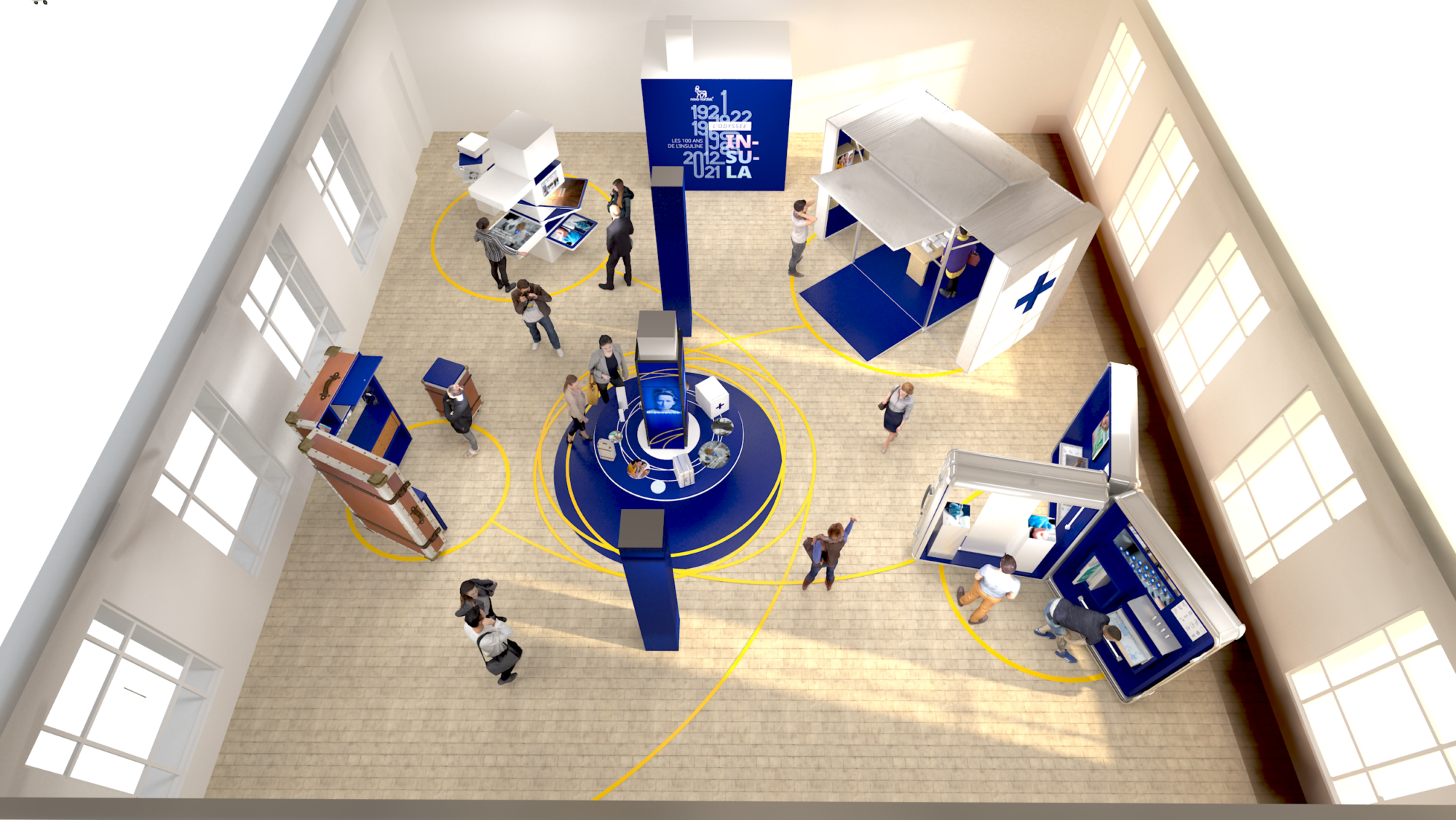 This travelling exhibition is a playful and interactive journey designed around four large "trunks". The design of the boxes changes with the times, reflecting each decade. The visitor thus travels through time, charting the history of insulin through the discoveries of different researchers.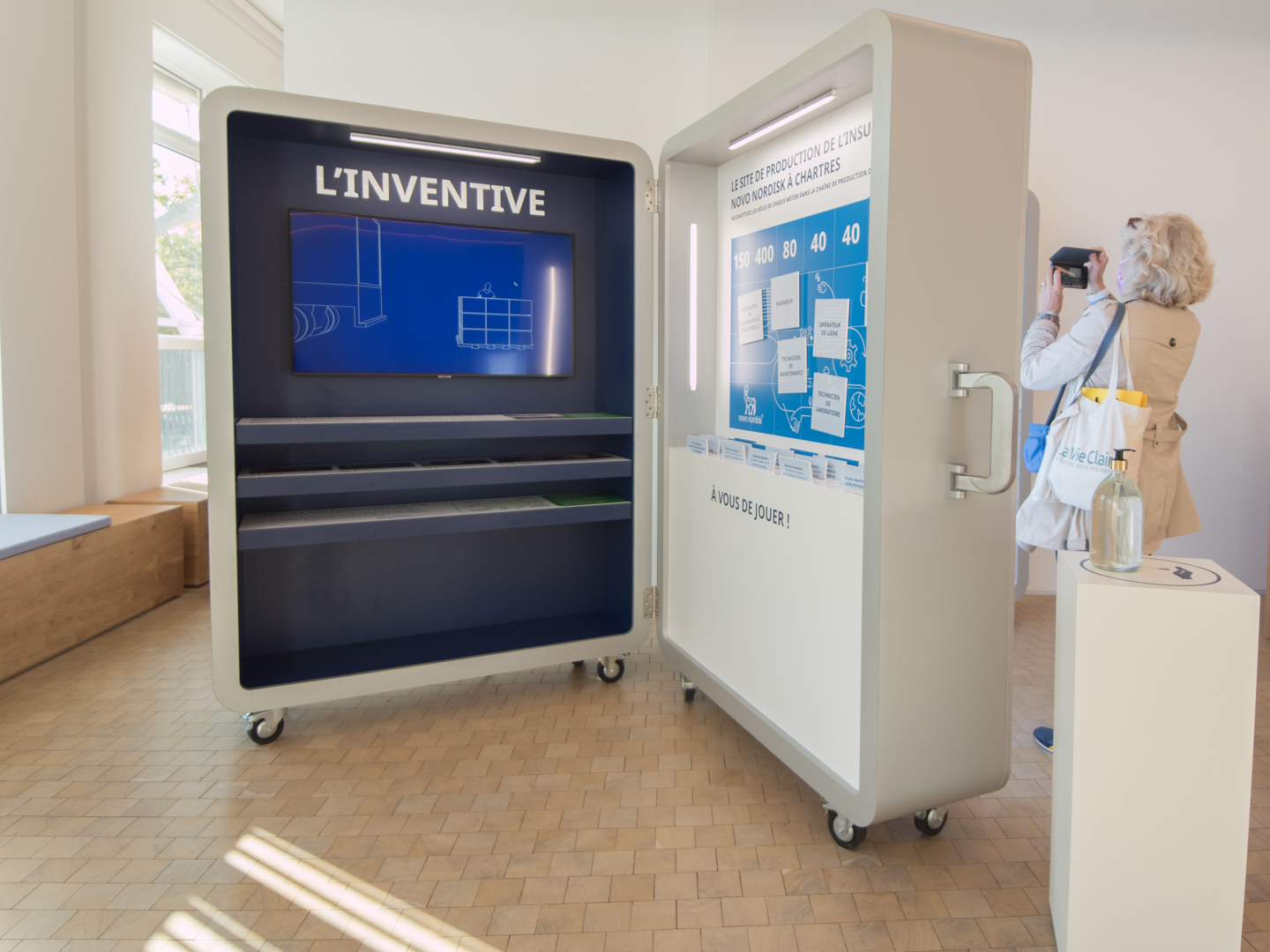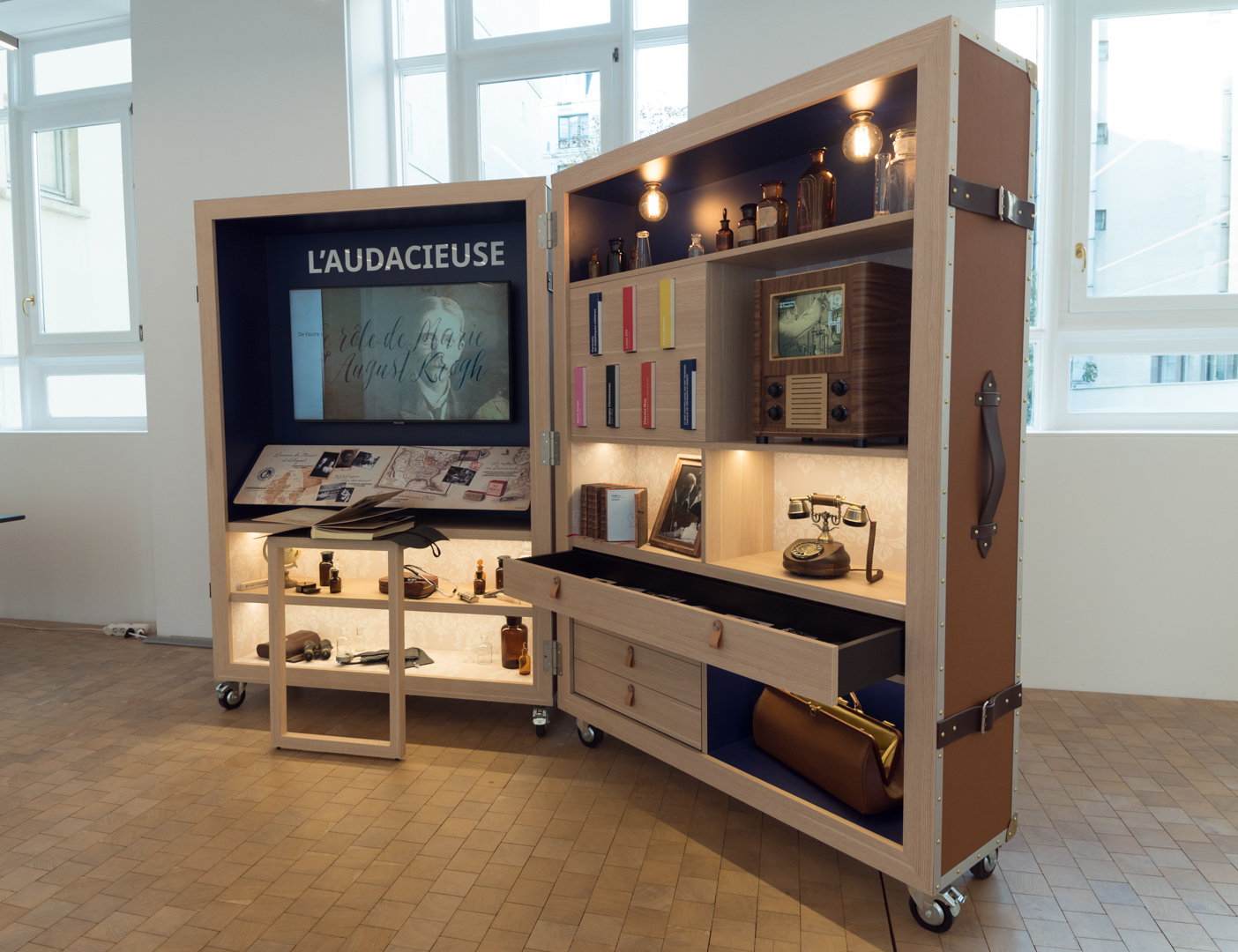 The exhibition modules were designed to be easily transported to each of the sites. This was a challenge for the studio, obliging us to revisit the concepts of modularity and adaptability for this itinerant tour.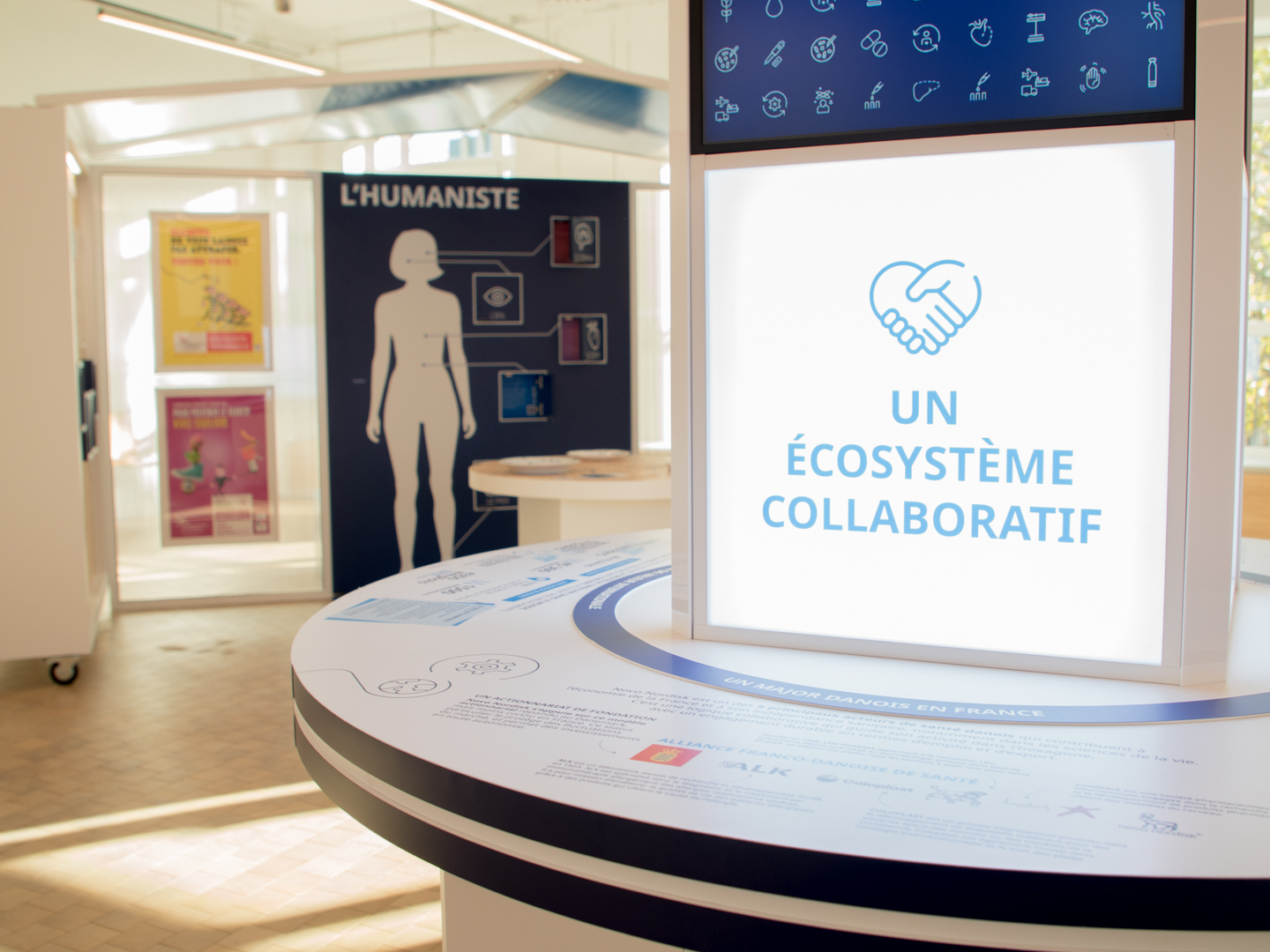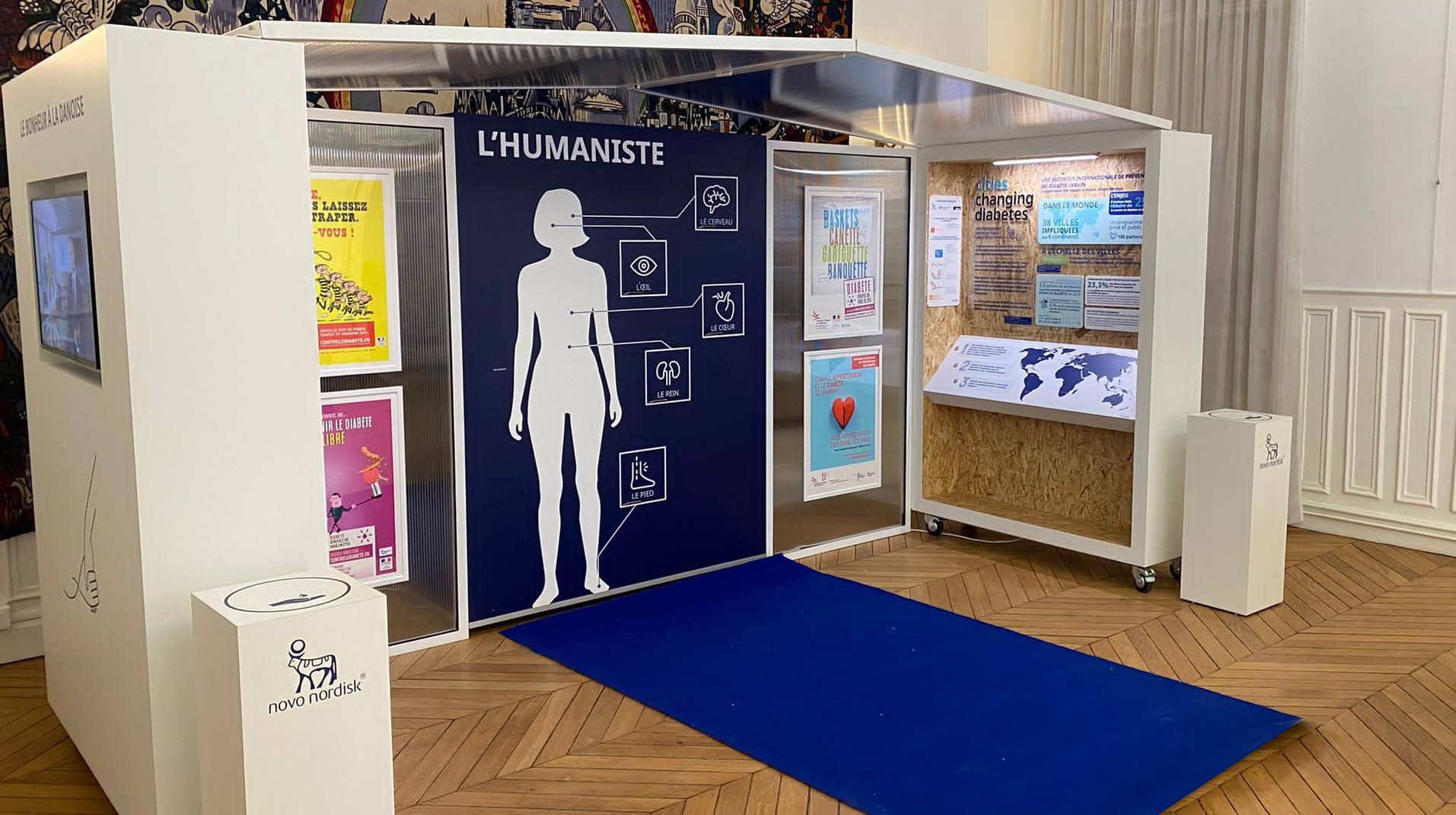 170m2
2021
brand experience - interactive device - event - exhibition - showroom - space design