Salle Gaveau concerts
JMAD events
Salle Gaveau, Paris
Design and production of the scenography
For the Salle Gaveau's Be Classical 2021-2022 season, we have devised a stage design for recitals by world-class opera singers, when Roberto Alagna, Ludovic Tezier, Nadine Sierra and others take turns throughout the season with the conductor Mathieu Herzog and the Ensemble Appassionato.
The aim is to enhance the artists' presence on stage by introducing a visual dimension to the show – for awakening an additional sense increases the emotional effect. This highly modern type of lighting design is rarely used in classical music concerts: a fact that piqued our curiosity and encouraged us to take up the challenge.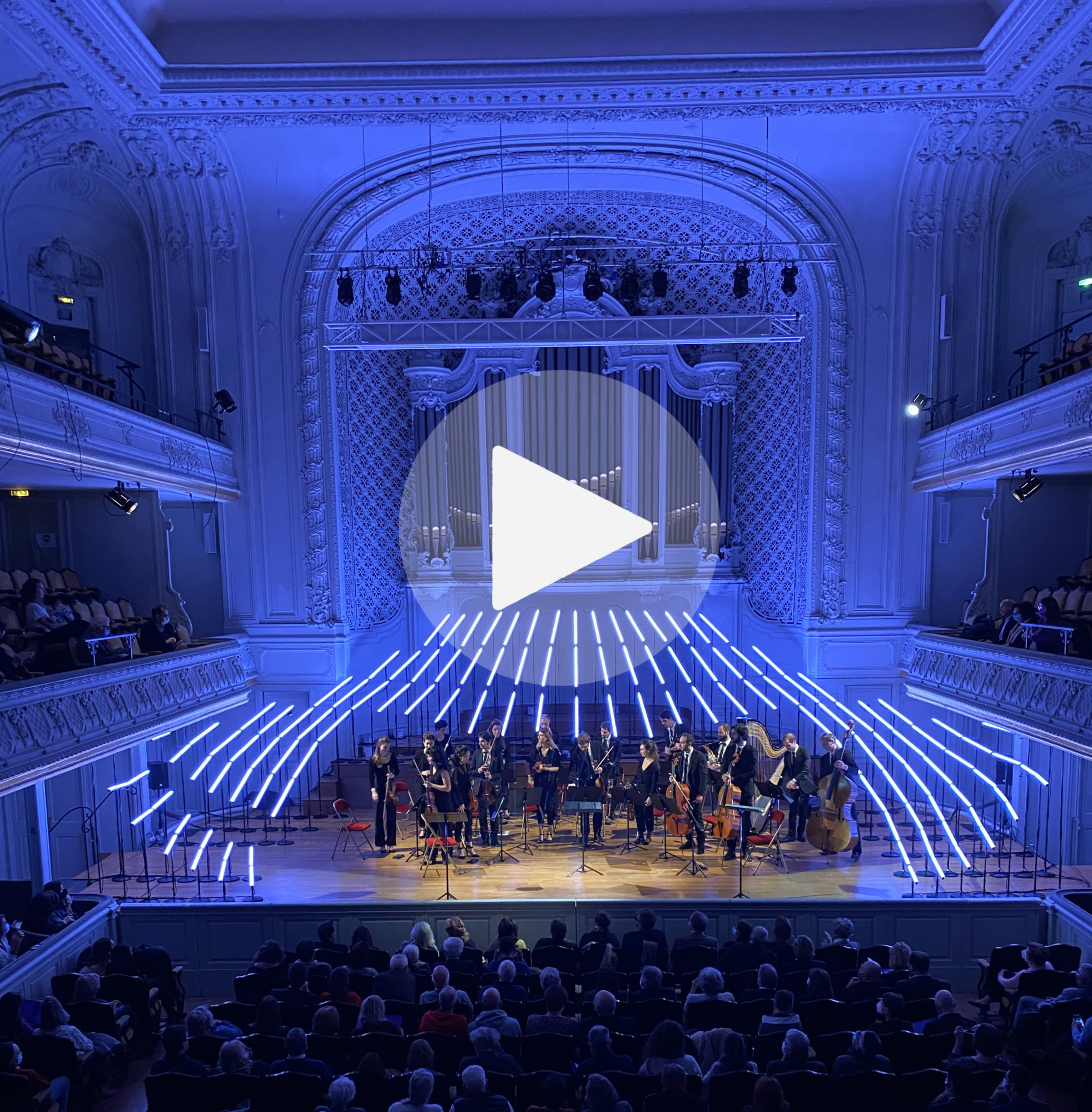 The lighting installation is inspired by the magnificent organ above the stage. The design featuring 180 LEDs surrounds the musical ensemble and extends the perspective of the hall.
Lively colours mingle with the intensity of guided LED lights, reflecting the music and rhythms in real time. Each concert is thus unique, and the installation works on behalf of the artists, the orchestra and the works performed.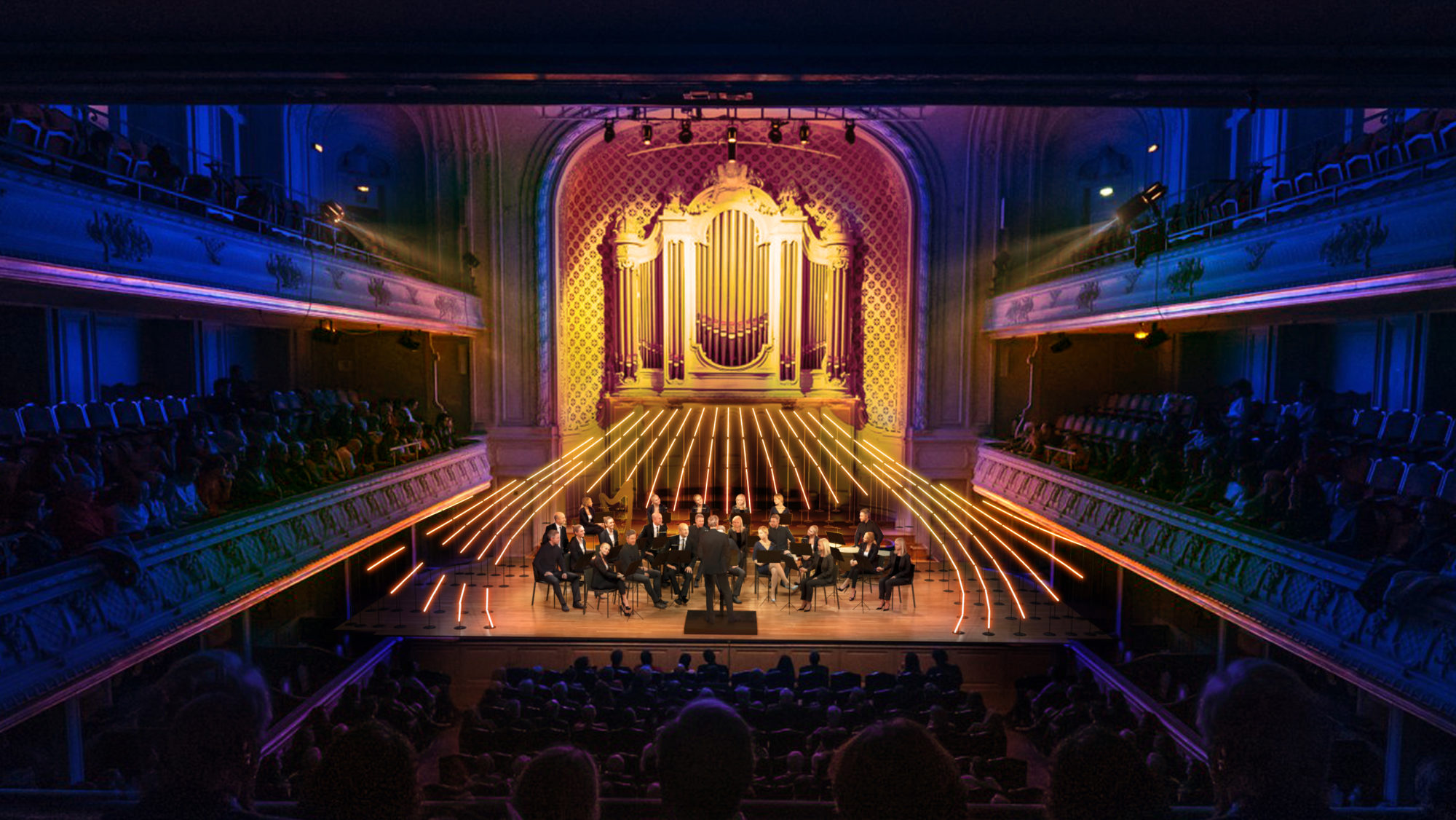 100m2
December 2021
Space design, installation, interactive device
Collectif Scale