The Dacia stand at the Munich Motor Show
Munich, Germany
LDR pour Renault-Dacia
stage design for 2 stands
At the 2021 Munich Motor Show, or IAA Mobility, for the Parisian agency LDR, we designed two "atypical" spaces for the Dacia brand:
two architectural units set up outside.
The first space, "Dacia outdoors", located in Konigsplatz in the city centre, was designed as a pavilion.
TAKE A WALK ON THE DACIA SIDE: an experience for visitors in the form of a brand walk, where they discovered interactive experiences and the Dacia world.
A second space, the "Side Event", took the form of a floating barge strategically located in front of the IAA's main entrance, making play with the natural environment of the city and the exhibition
Two brand areas and two microarchitectures for inspiring experiences linked with the natural world and the environment.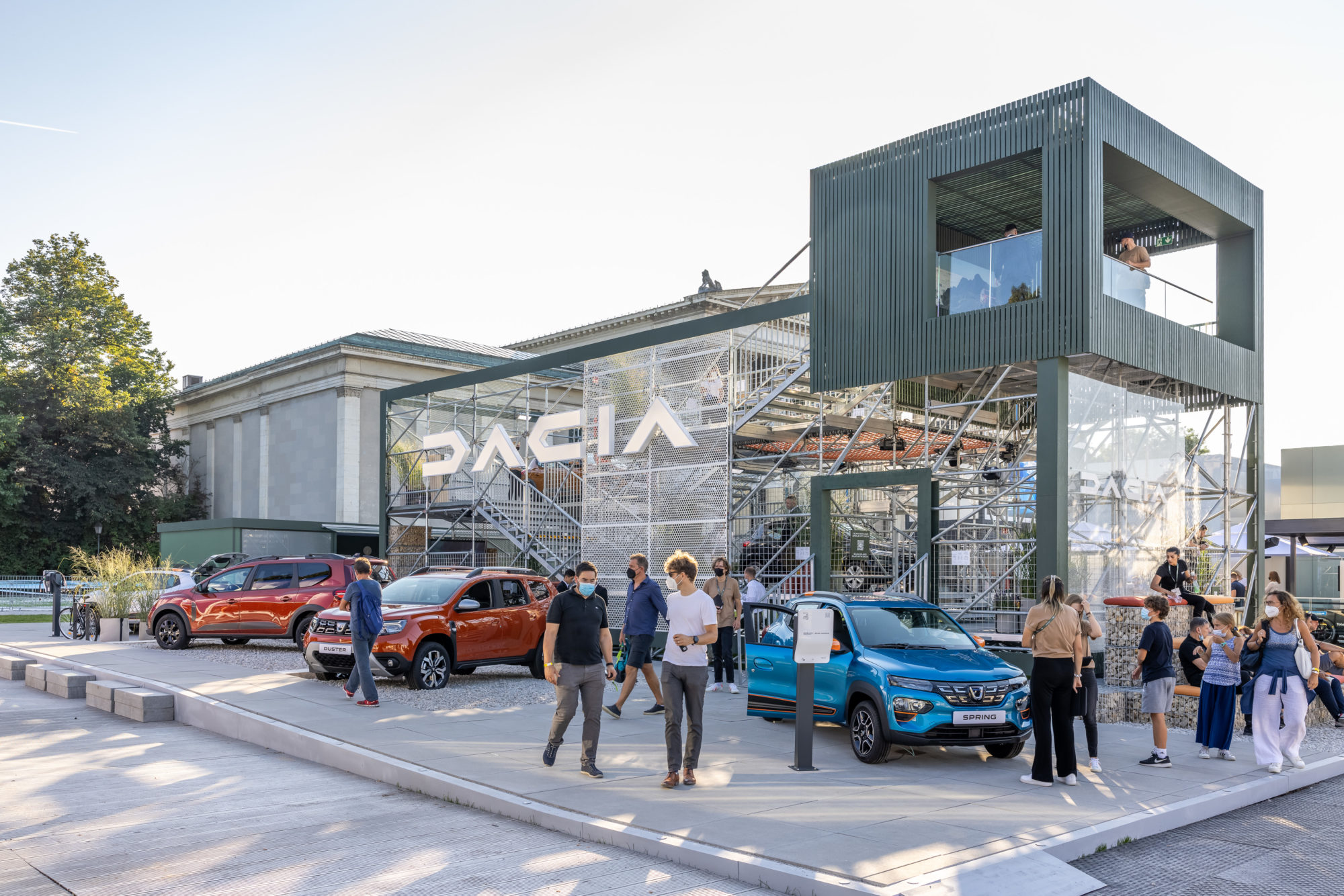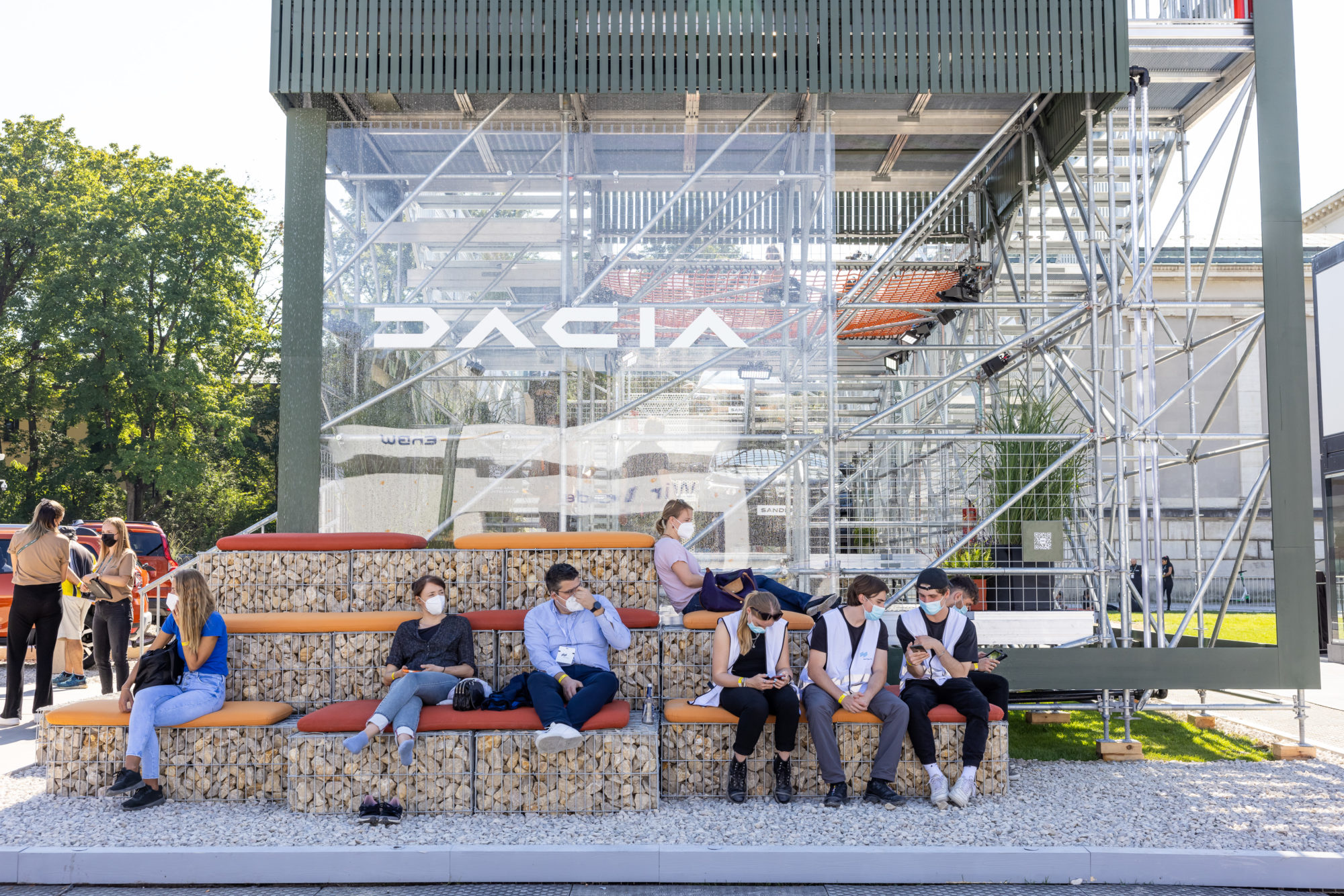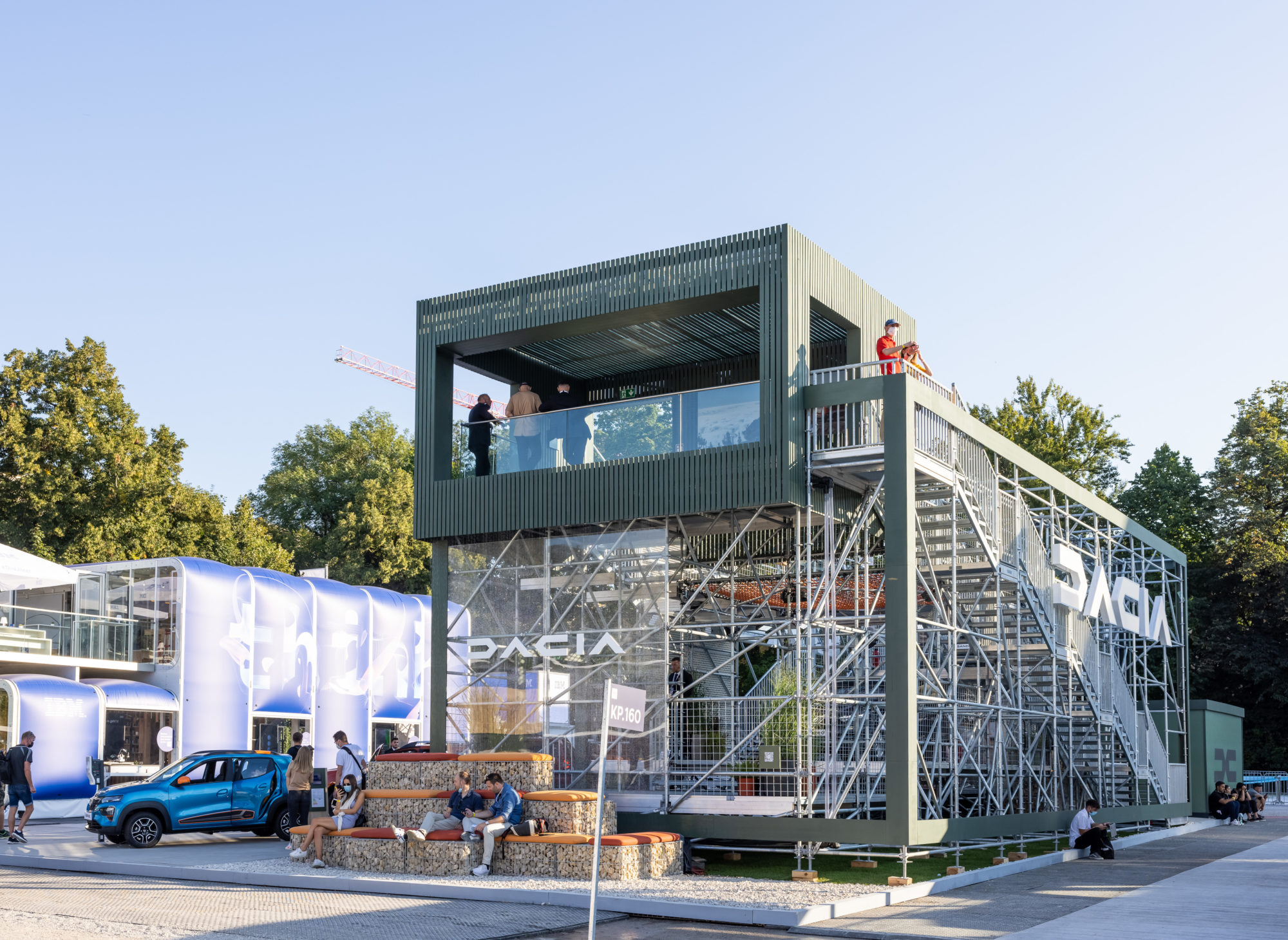 The Dacia outdoor circuit involved climbing up a scaffolding structure. As visitors walked through it, they came upon different views of the vehicles and the city. The brand walk was like a real hiking trail dotted with discoveries: visitors crossed over a suspended net, rocked on a swing to activate video content, and discovered vehicles' USPs through QR codes hidden in the structure.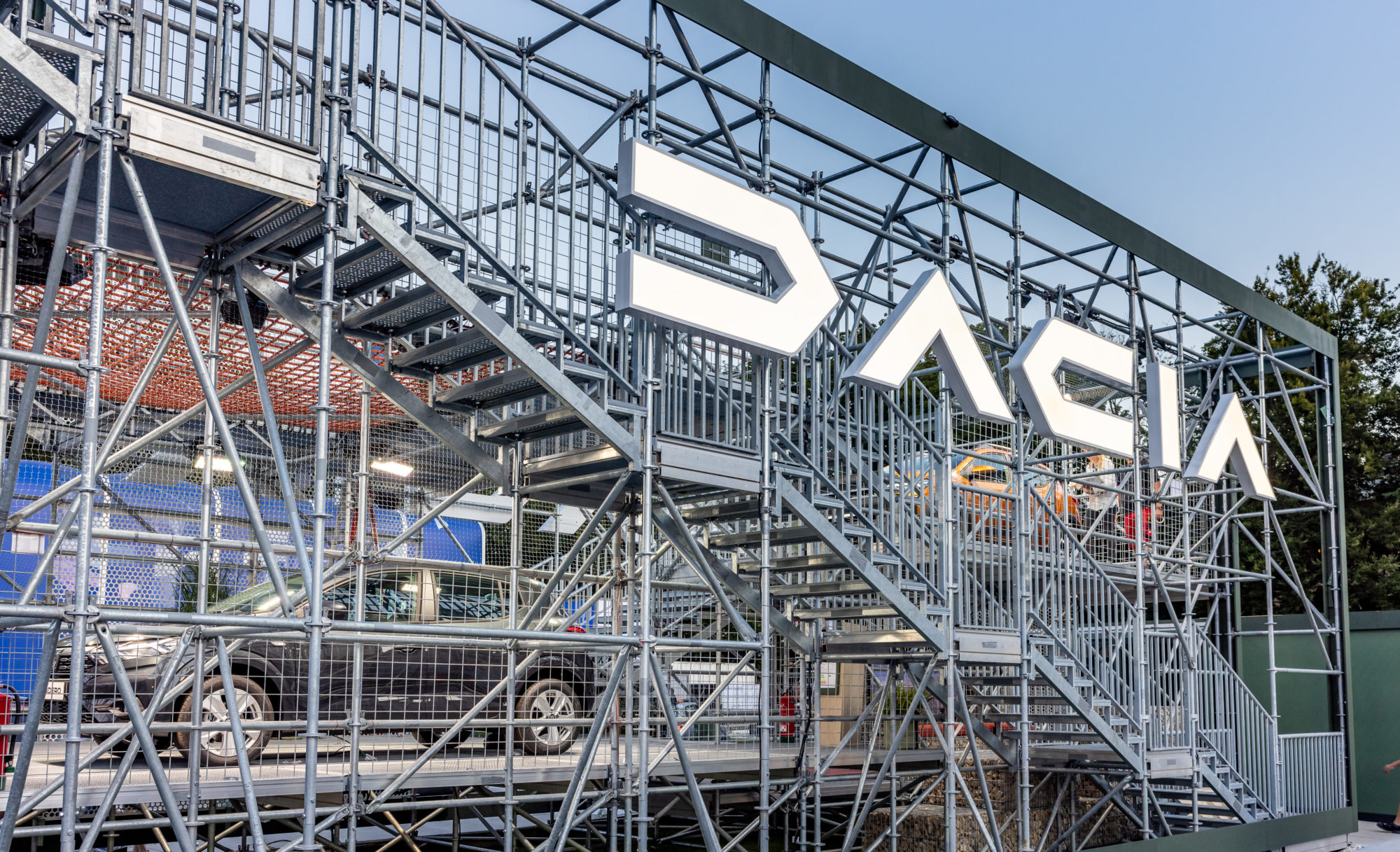 The structure not only echoed the brand's intelligent and essential nature, but was also environmentally friendly. Our architectural design incorporated a standard reusable scaffolding structure.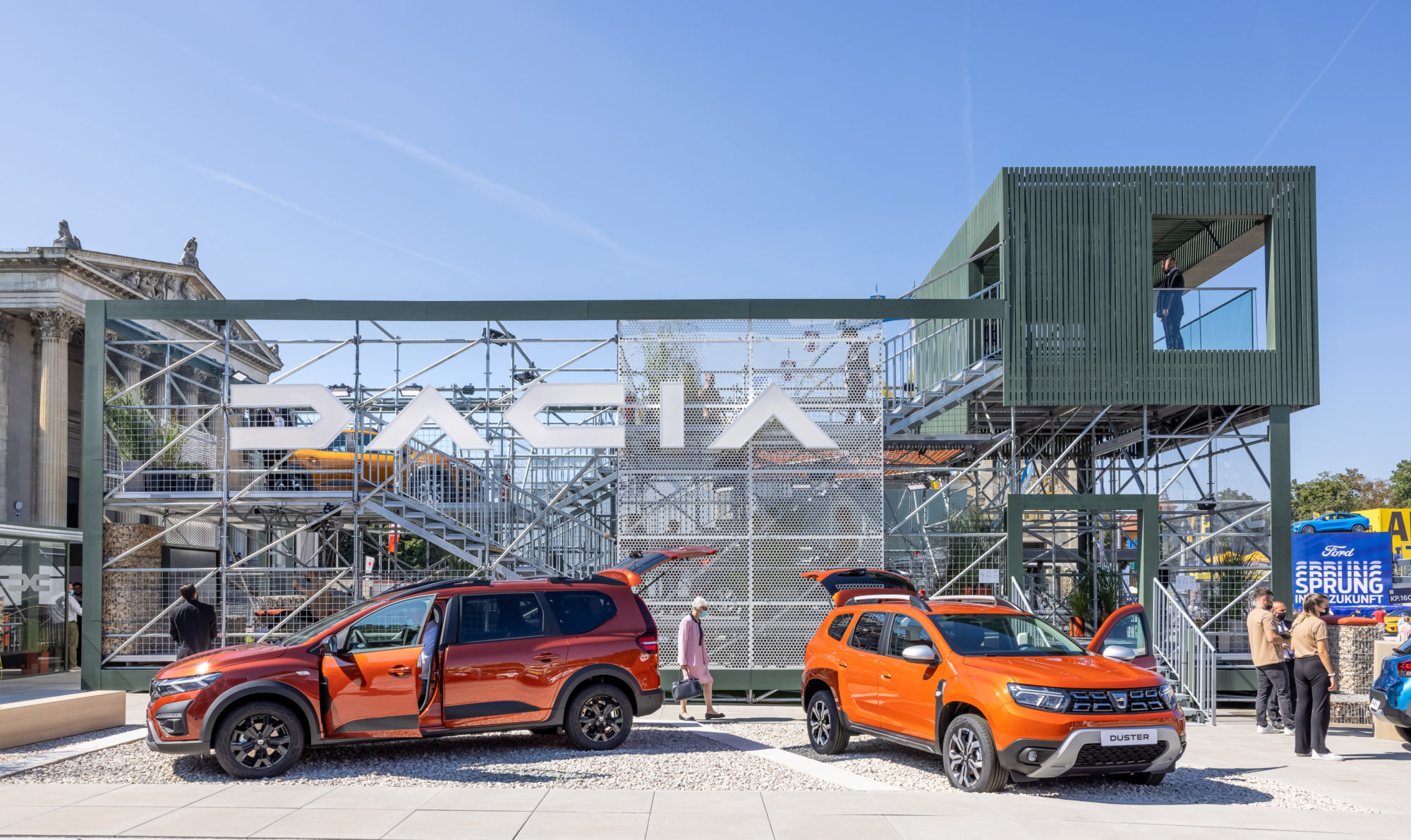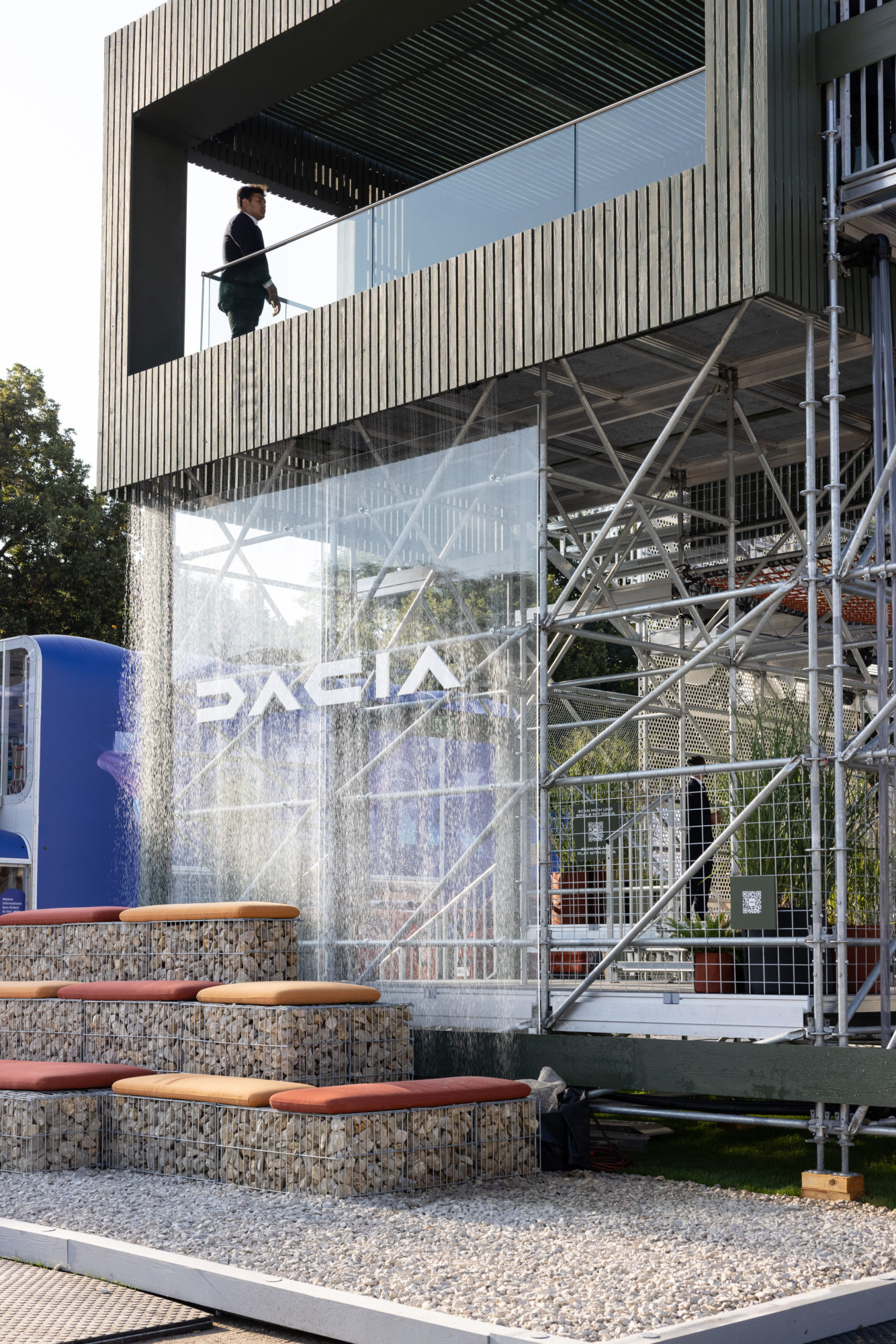 A waterfall encouraged visitors to take a delightfully cool rest on the nearby gabions when they arrived.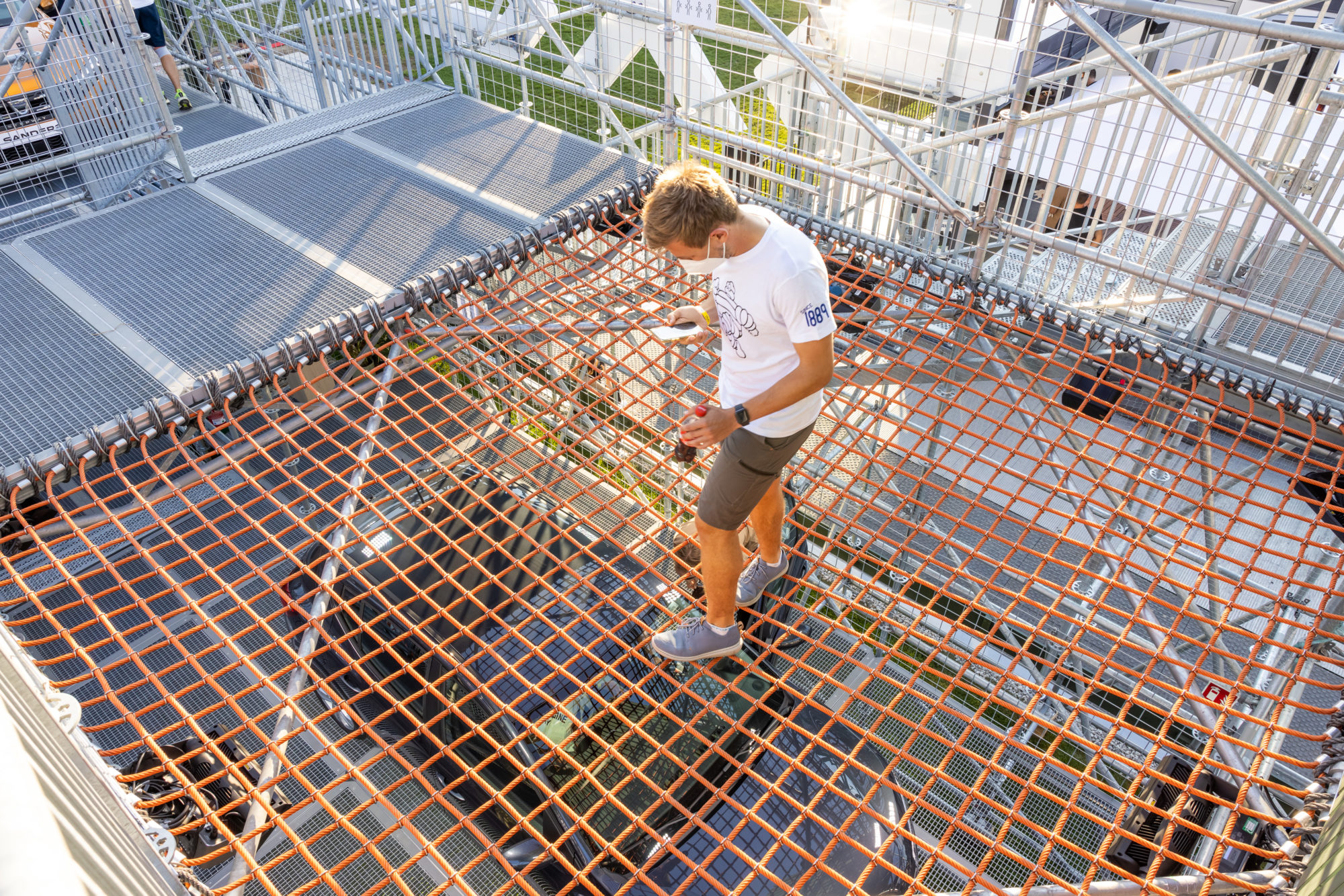 The net and gazebo gave visitors a sense of height by providing different views of the vehicles and the city.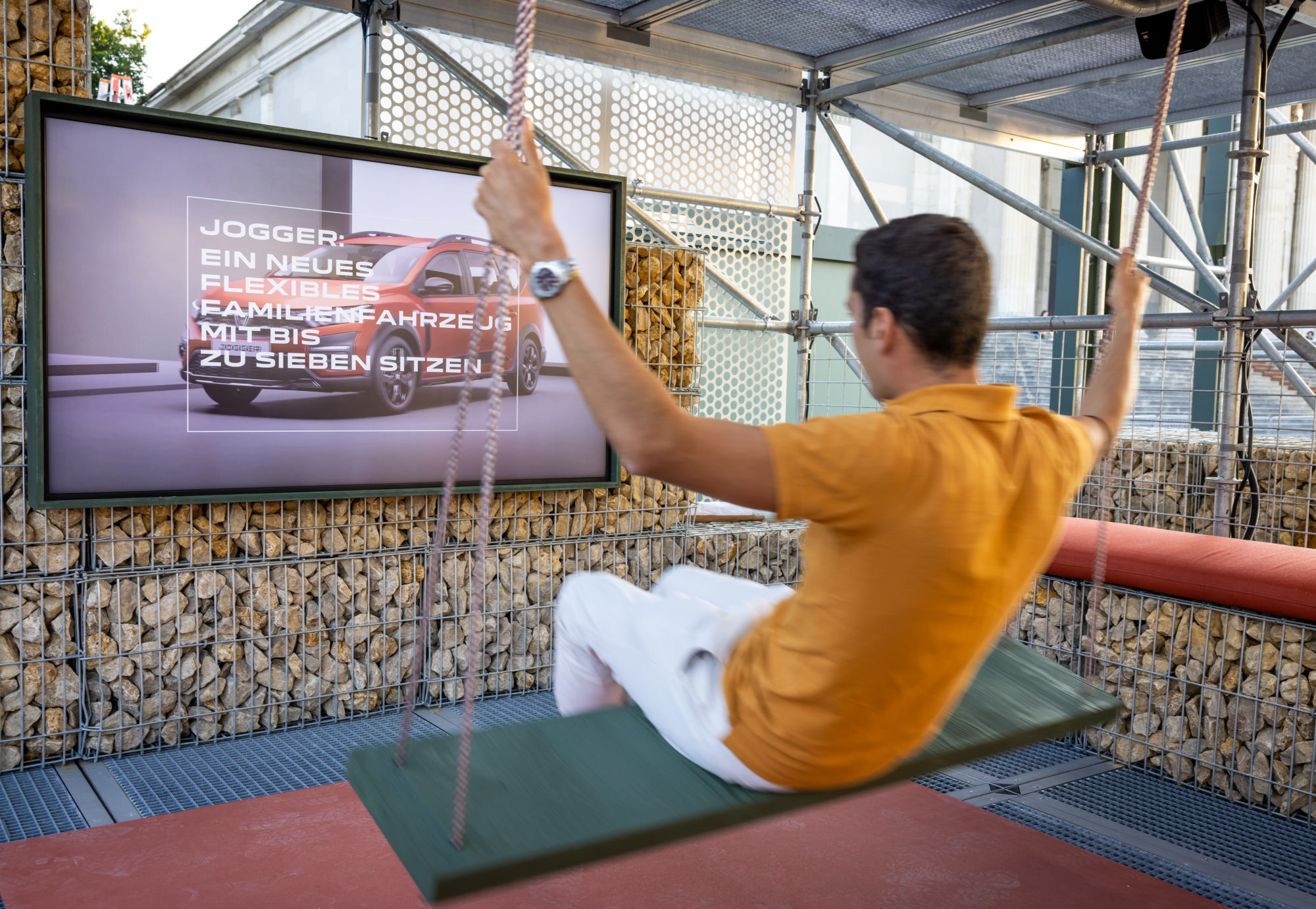 A connected swing was a fun way to discover the brand film.
The design of the "side event" was reflected in the pool, impressively showcasing the new Dacia Jogger when visitors arrived. The floating pavilion encouraged the press and visitors to relax in semi-enclosed lounges with inspiring views of the Dacia brand identity.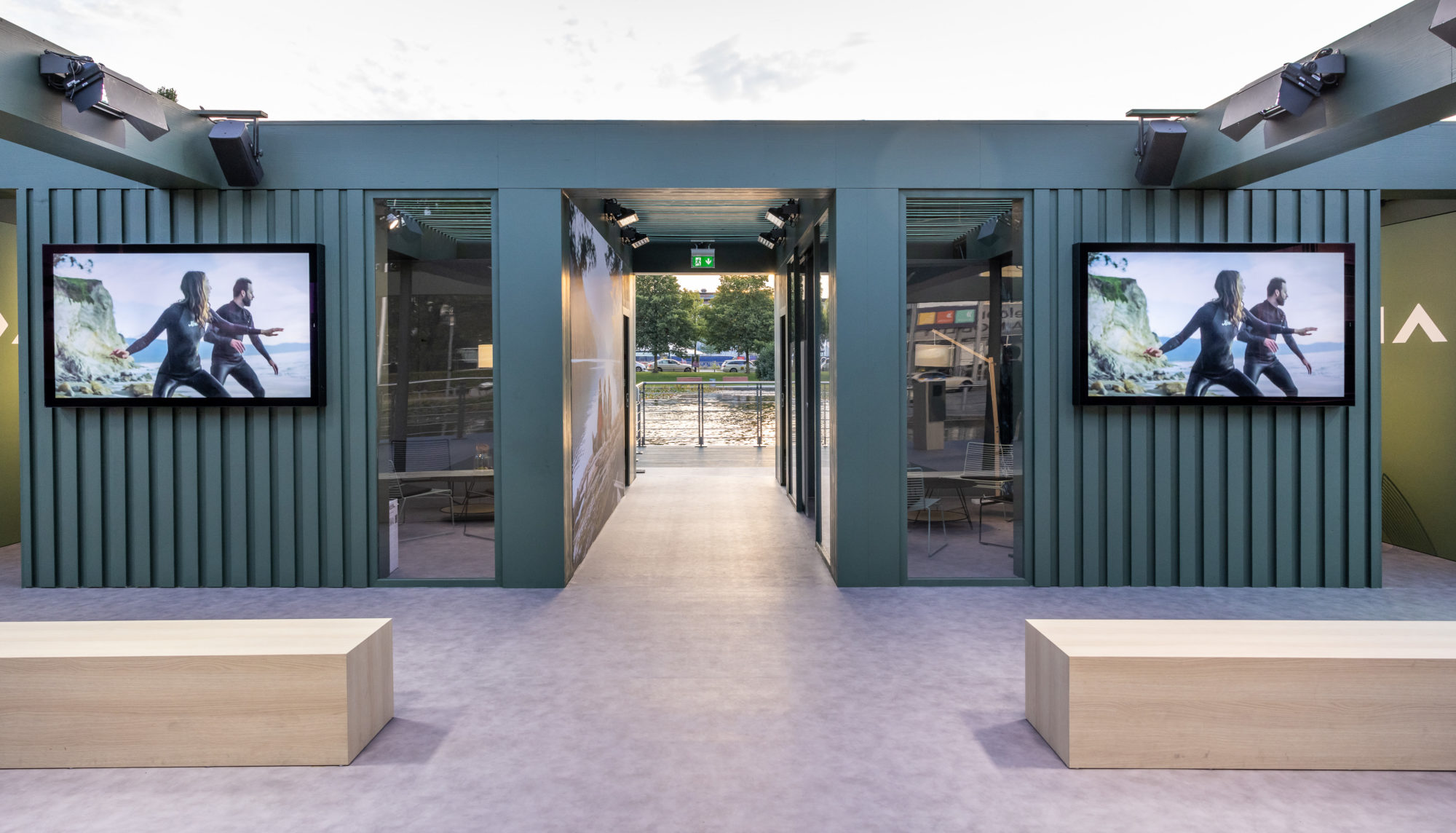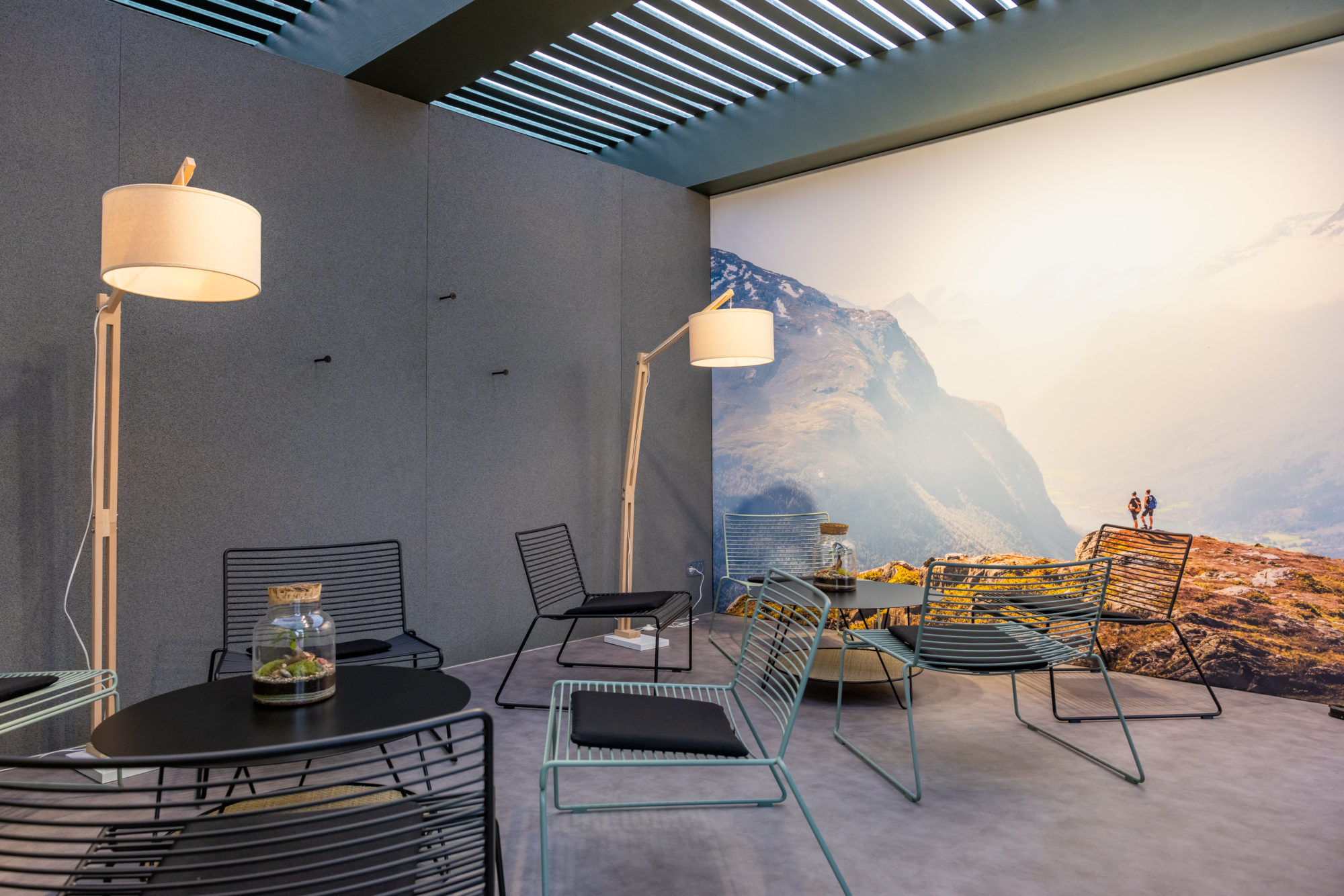 510m2 and 280m2
September 2021
commercial architecture, brand experience, eco-design, showroom event and stand.
Technical Director: Dominique Perrel