Plastic Omnium stand IAA MUNICH
Auditoire pour Plastic Omnium
IAA Munich
Scenographic design
In collaboration with the Auditoire agency, the studio designed the Plastic Omnium stand at the IAA MOBILITY trade fair in Munich. The automotive industry is undergoing an unprecedented transformation in which carmakers and equipment manufacturers must accelerate their transition to new forms of mobility. The aim of the design is to promote their expertise in the service of clean and connected cars, while highlighting their technical and technological commitments.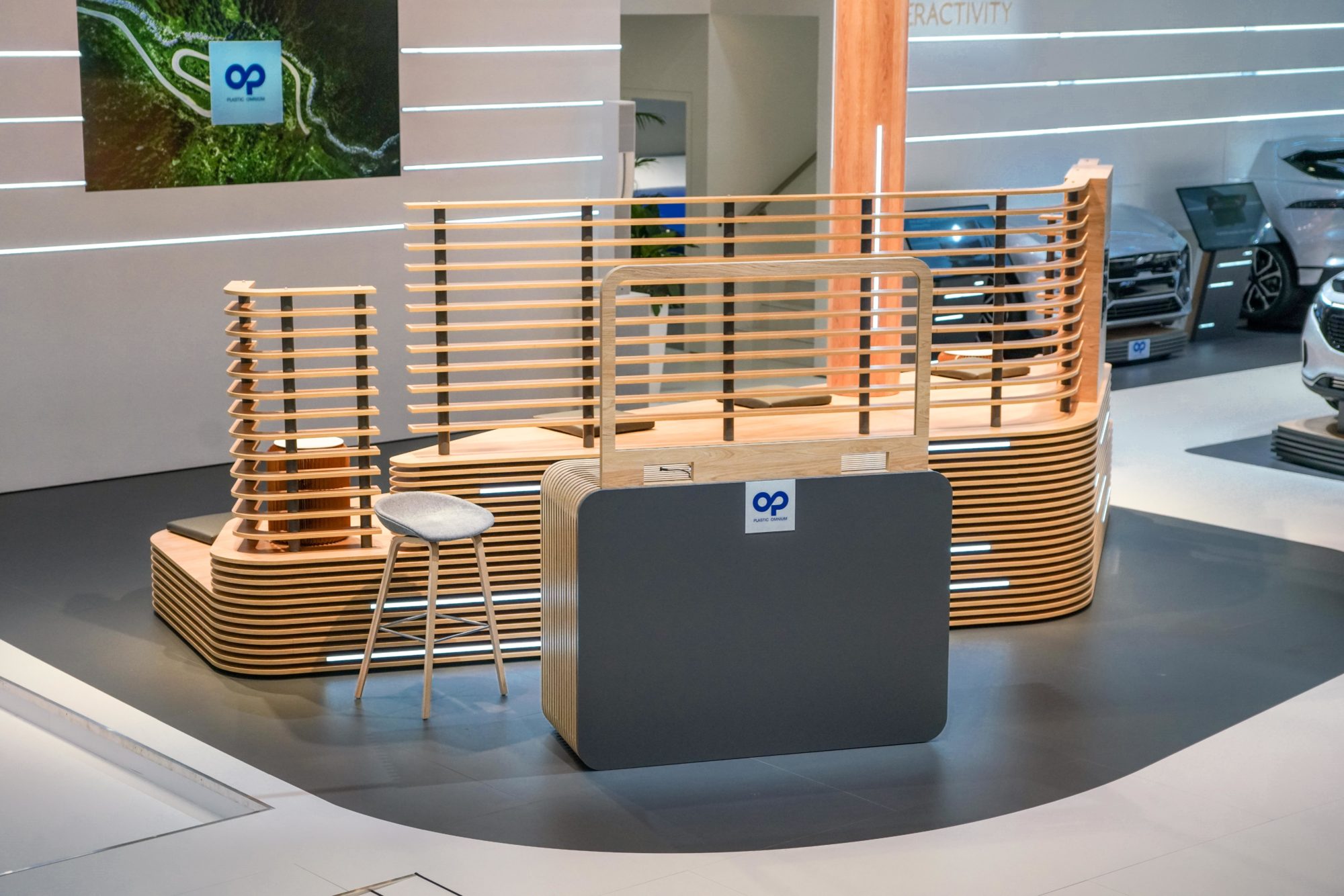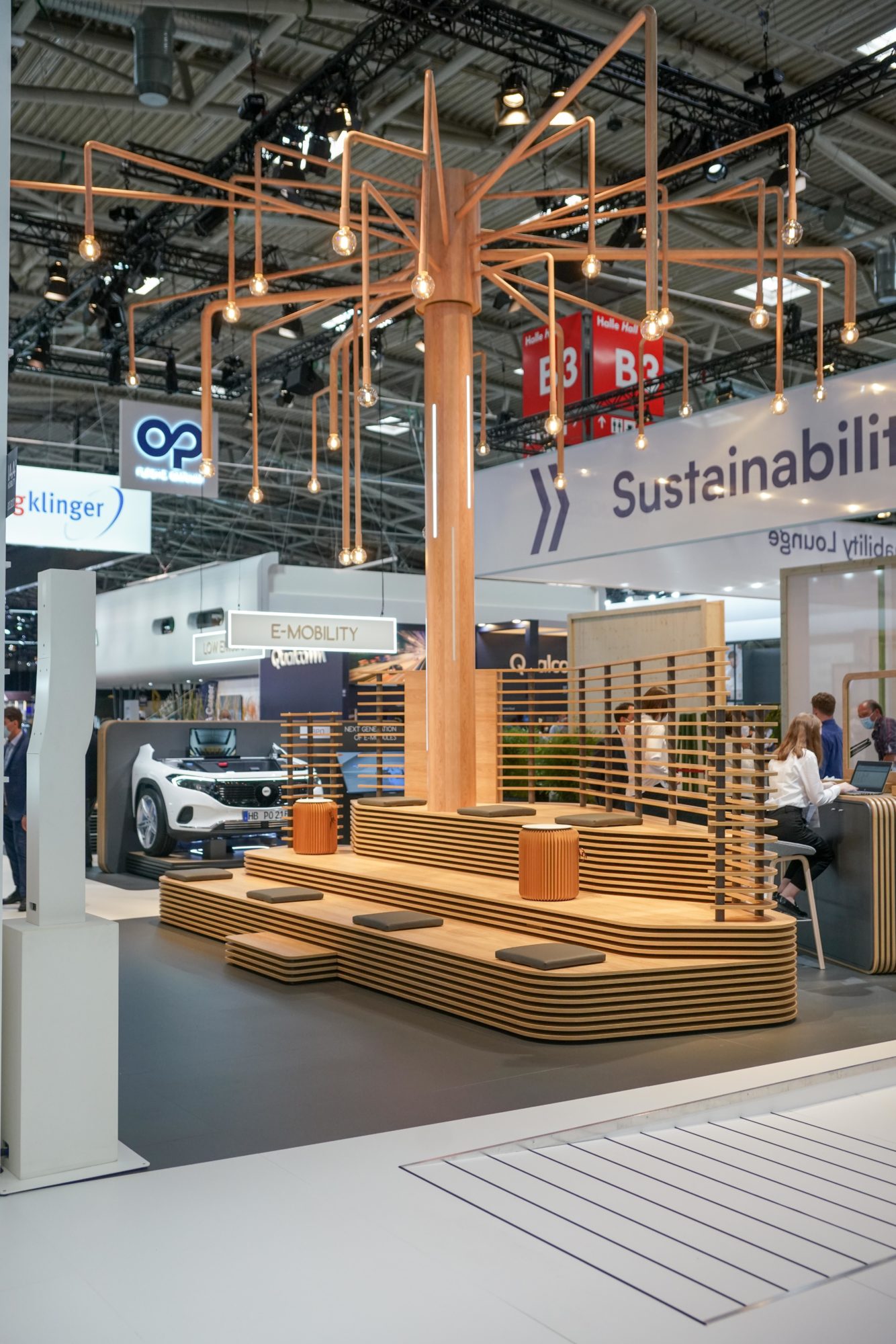 The aesthetics of the stand reflect the brand's objectives: to develop the use of renewable energies and to design the latest technological innovations for sustainable mobility.
A 4-metre high tree overhung the space to echo the notion of environmental sustainability: "Low emissions"! The mobile in question was a real technical and aesthetic challenge. The structure, which can be dismantled and reassembled, can be exhibited again according to the brand's future needs.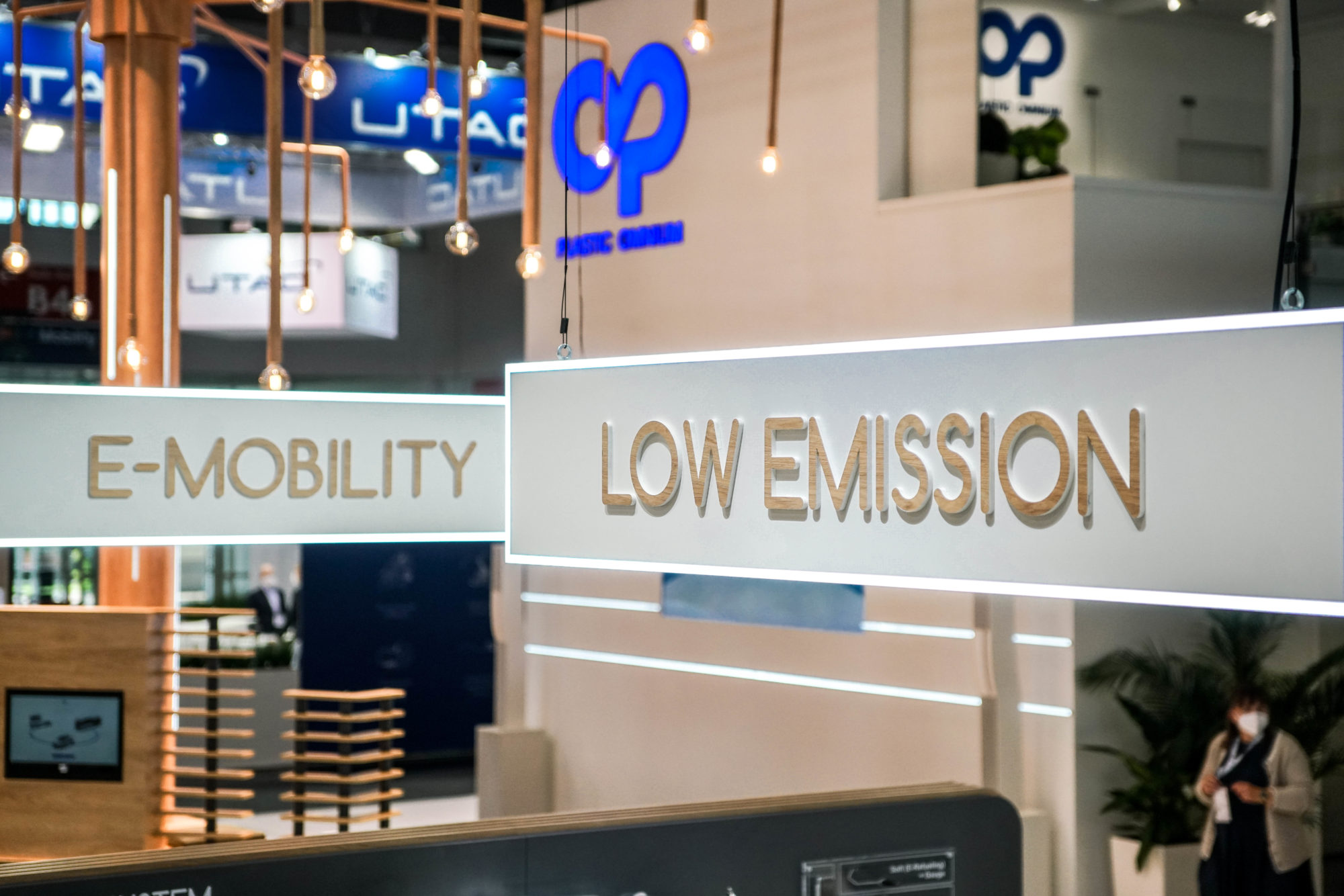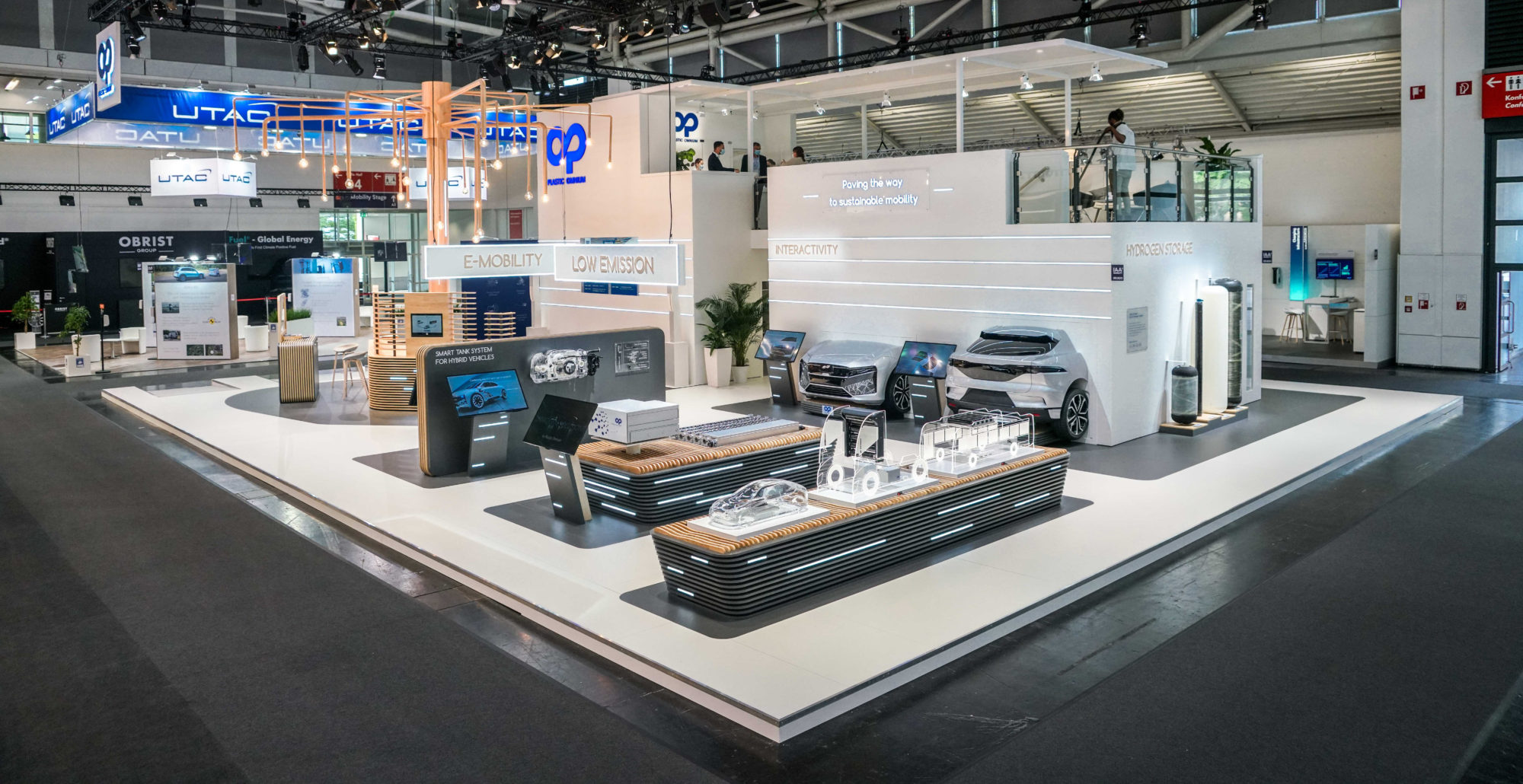 320m2
2021 September
Auditoire, B+markenkommunikation