‹‹ Stadiums past and present ›› exhibition at the Olympic Museum in Lausanne
TOM – The Olympic Museum
Lausanne, Switzerland
Design and production, stage design, graphics, digital animation and multimedia design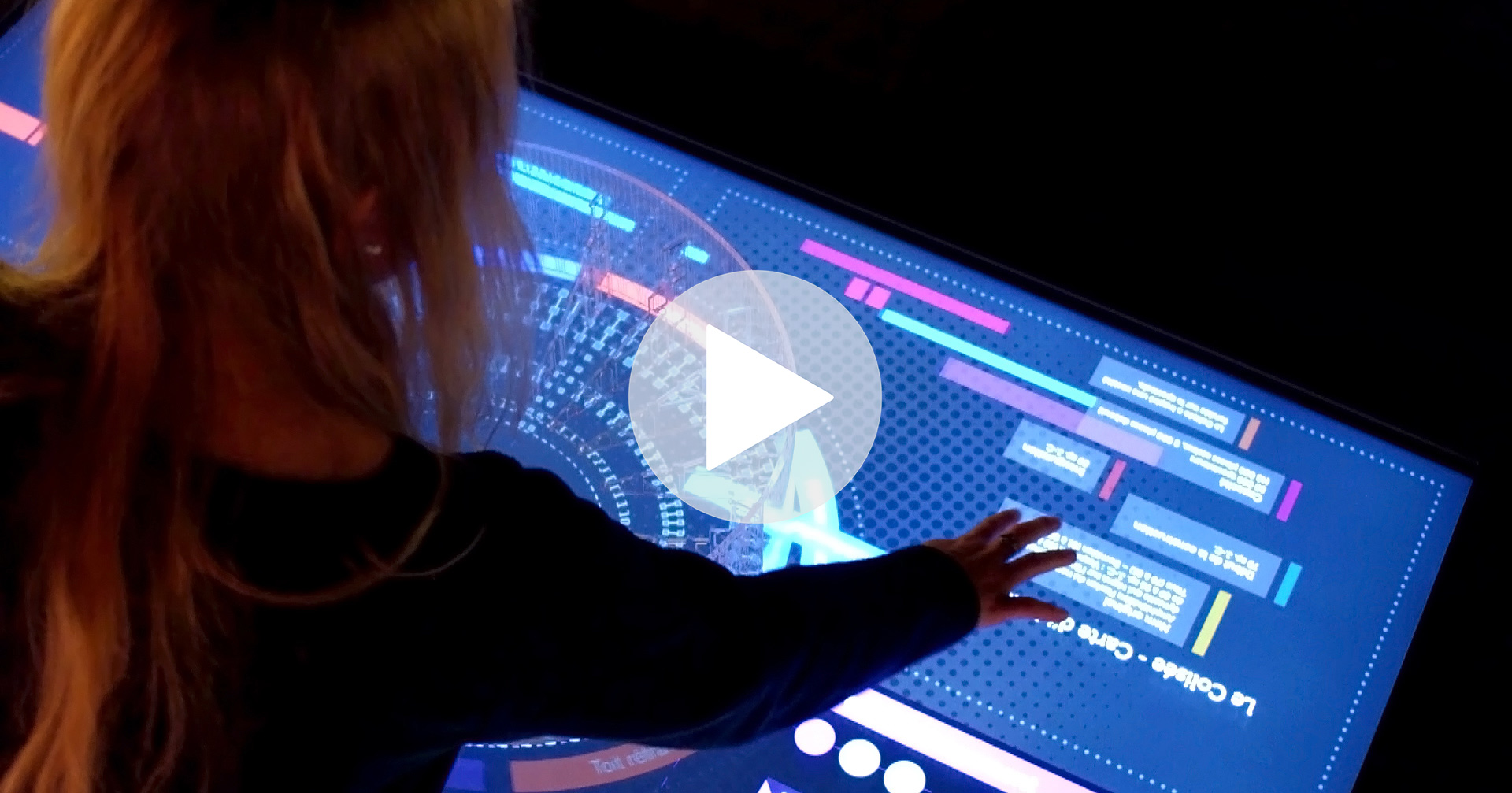 The Olympic Museum in Lausanne programmed a major exhibition paying tribute to sports arenas – stadiums – throughout history, from ancient Greece to urban projects of the future.
The stage design adopted the architectural codes of these facilities: metal mega-structures that could be dismantled, with play on perspective forming a network of powerful graphic lines, glorifying their structure while allowing the exhibition to travel. The information was presented throughout the circuit by means of technological devices such as touch models, video projections and 3D models.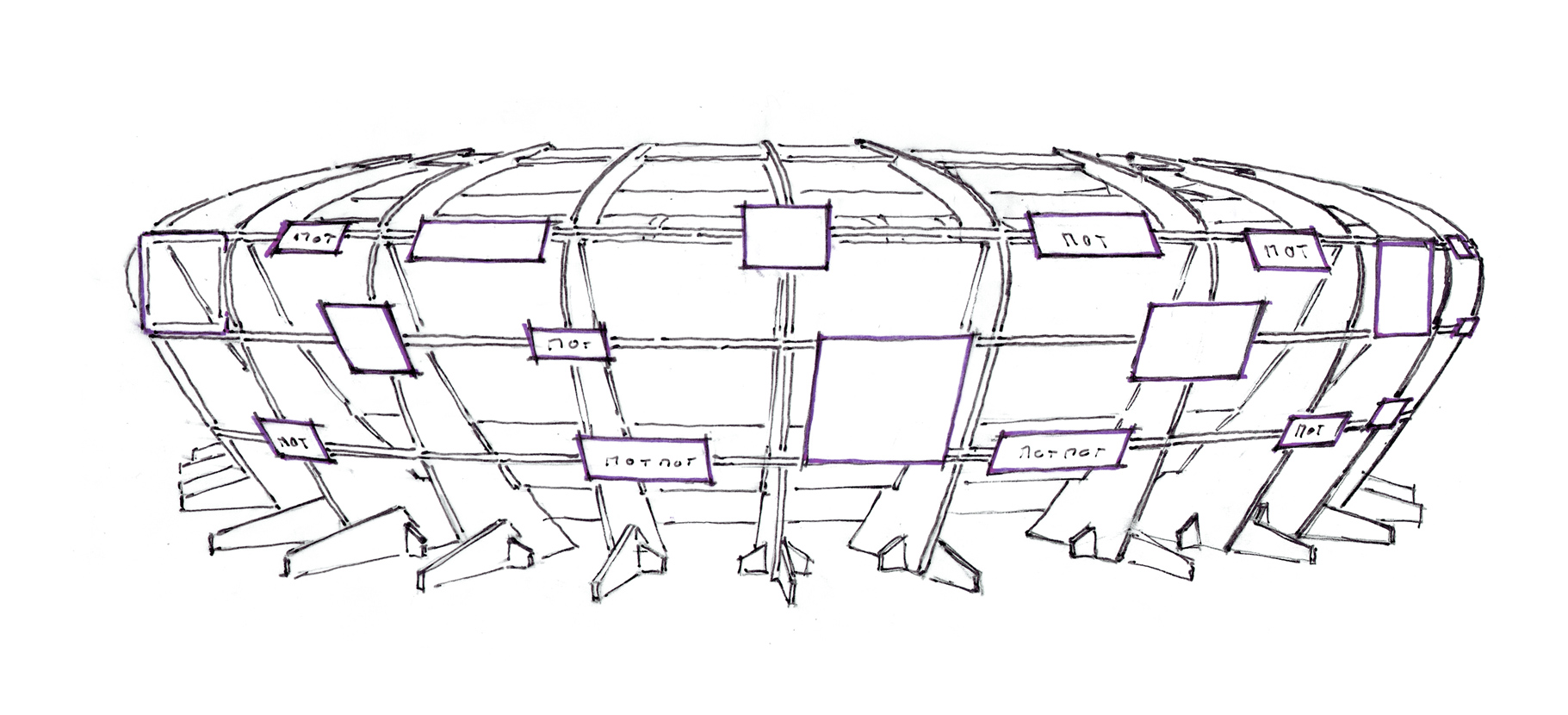 An oval installation evoking the shape of stadium terraces unfolded a colourful chronological frieze. In its centre, a 3D model of the Coliseum interacted with a touchscreen, unveiling the Roman engineering and the secret workings of the original sports facility.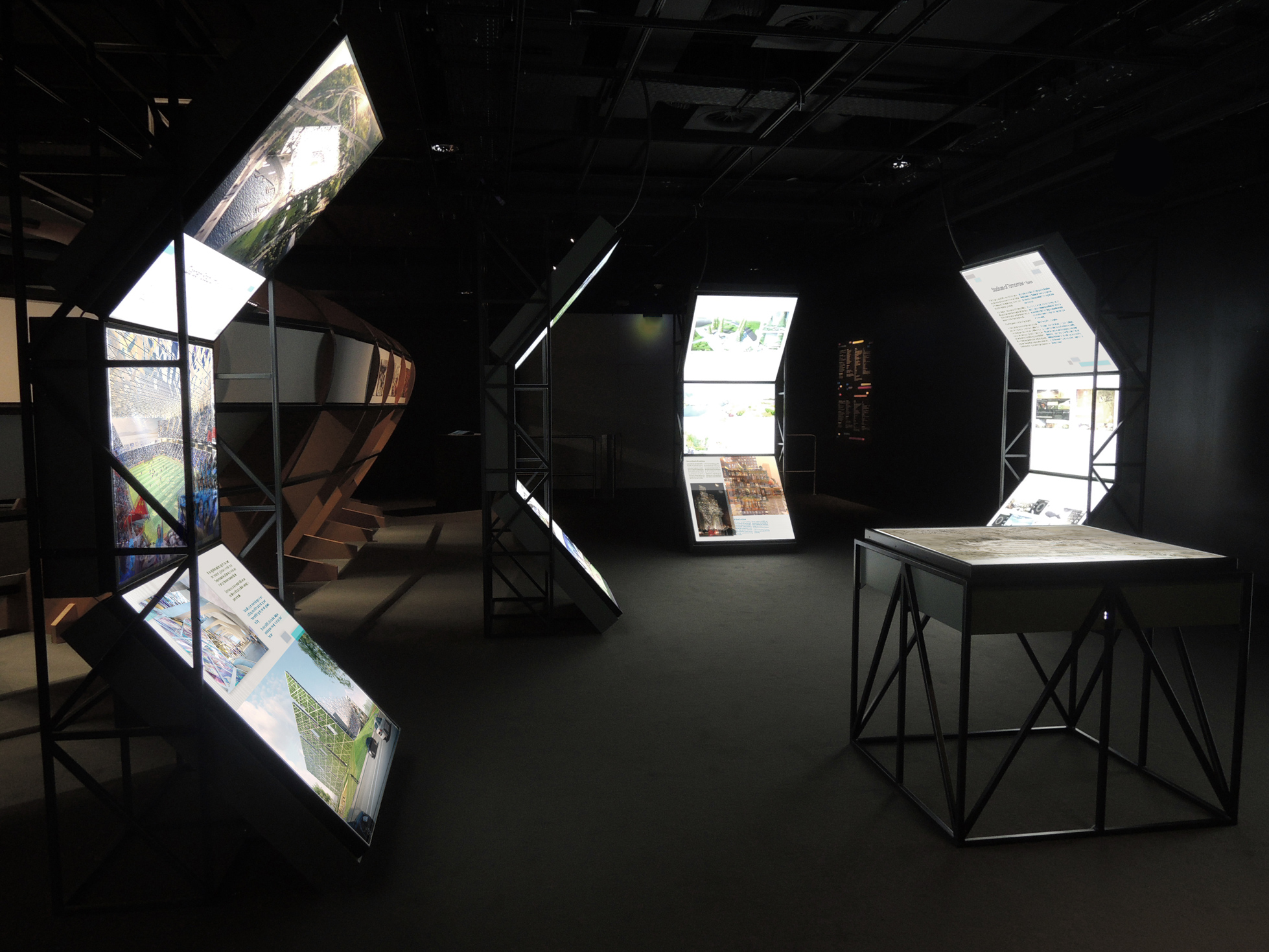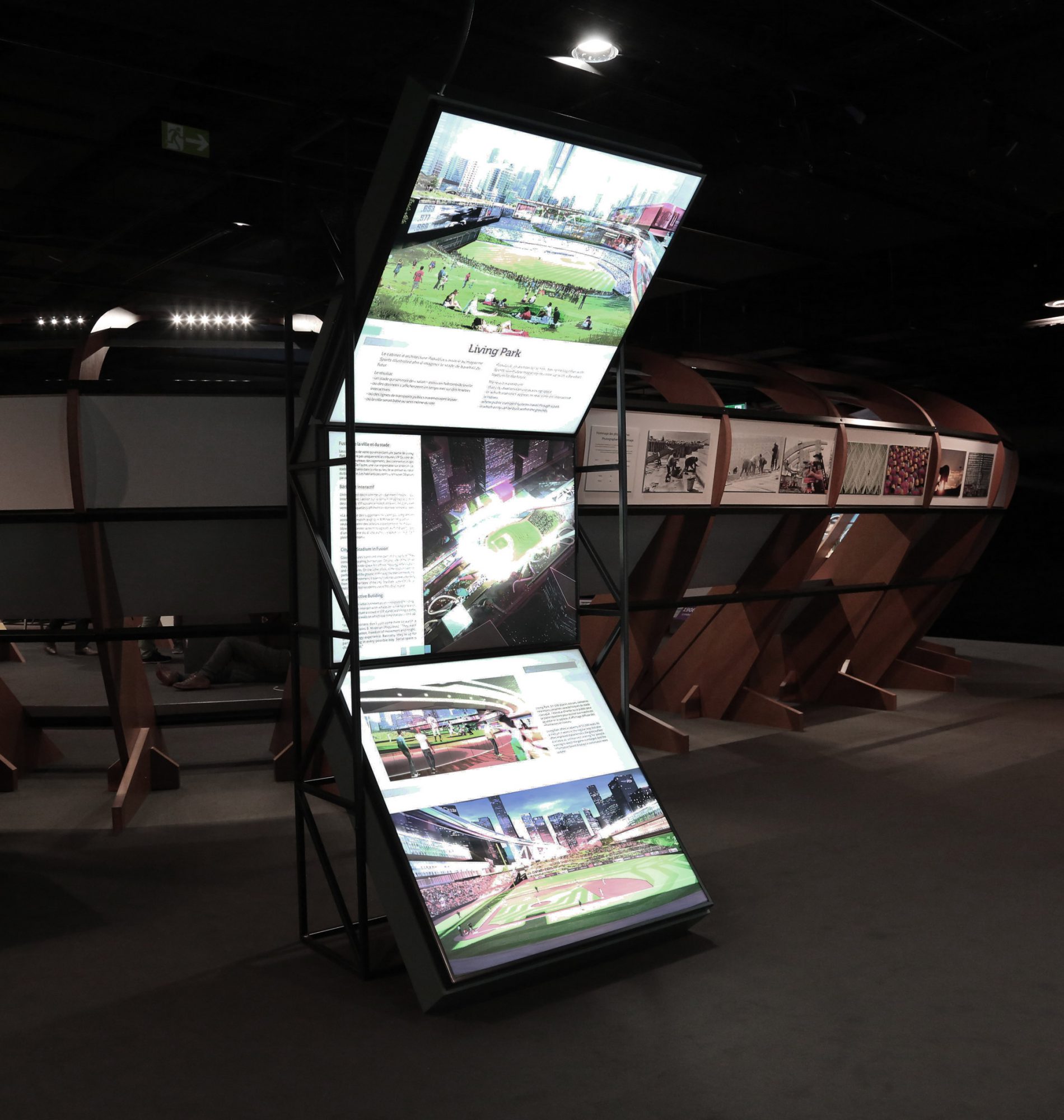 400 m²
2016 - 2017 – itinérance
Exposition, dispositif interactif, musée
Blue Yéti, ReCréateurs