The Andra industrial centre information space
Andra
Andra storage centre, Soulaines-Dhuys
Design and project management assistance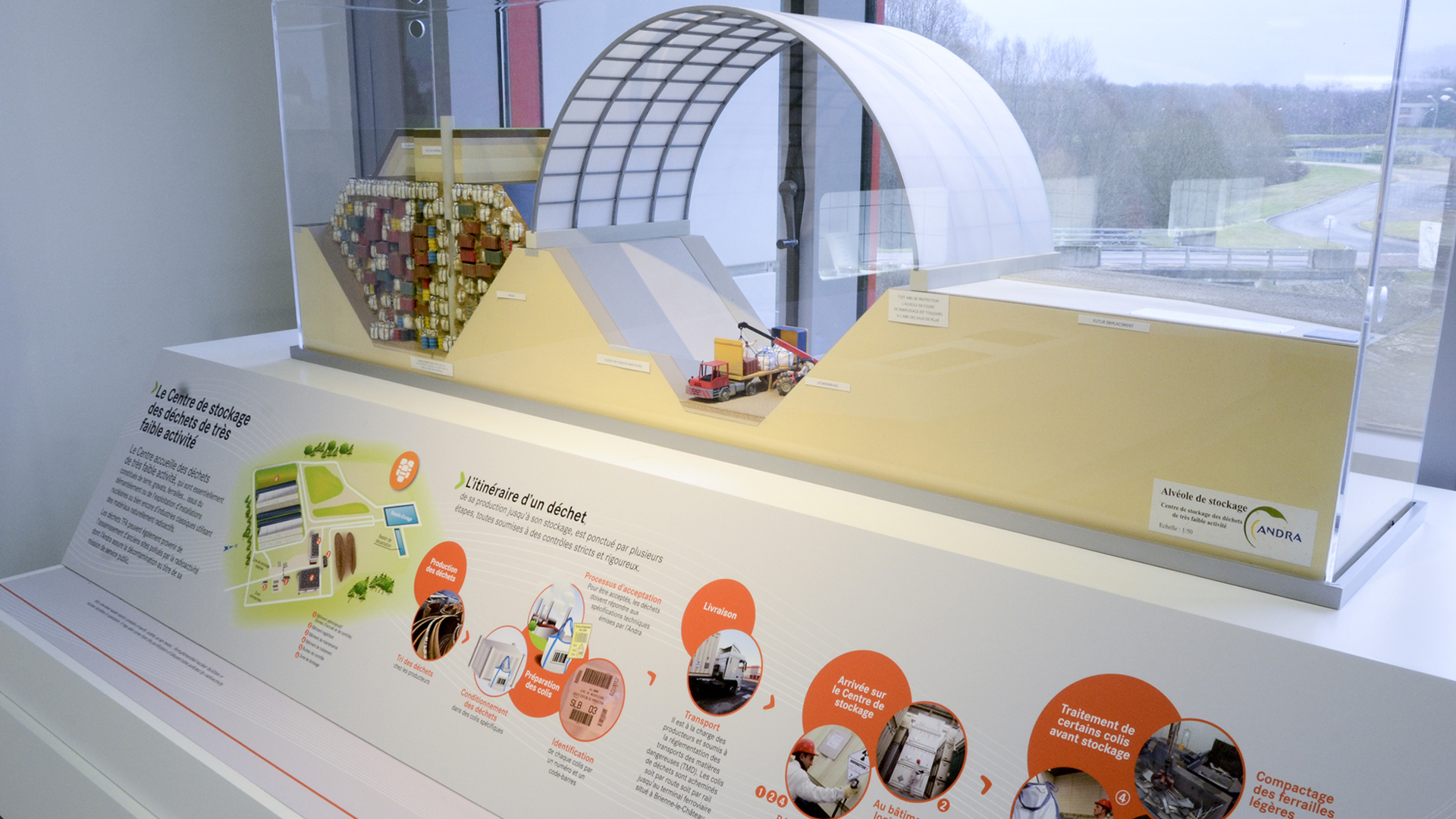 The treatment of radioactive waste is a thorny environmental problem for which a concerned and often underaware public need assistance.
One of the Andra storage sites decided to open an information area to tackle these questions. The display of informative content structures an exhibition circuit in spiral form, where the aim is to reconcile nature and the nuclear industry, and highlight the desire for cohabitation.
The stage design is based on the reconstruction of informative landscapes with gentle levels evoking the region's undulating landscape. The stylistic forest is full of trees acting as supports for information. They cohabit harmoniously with industrial components such as storage drums.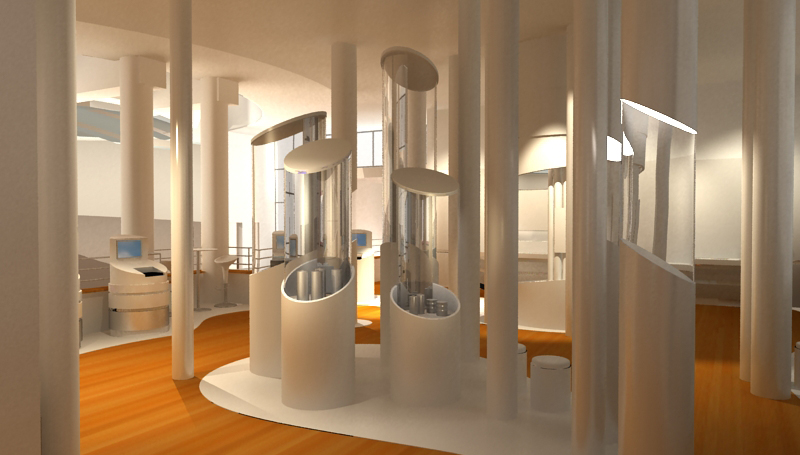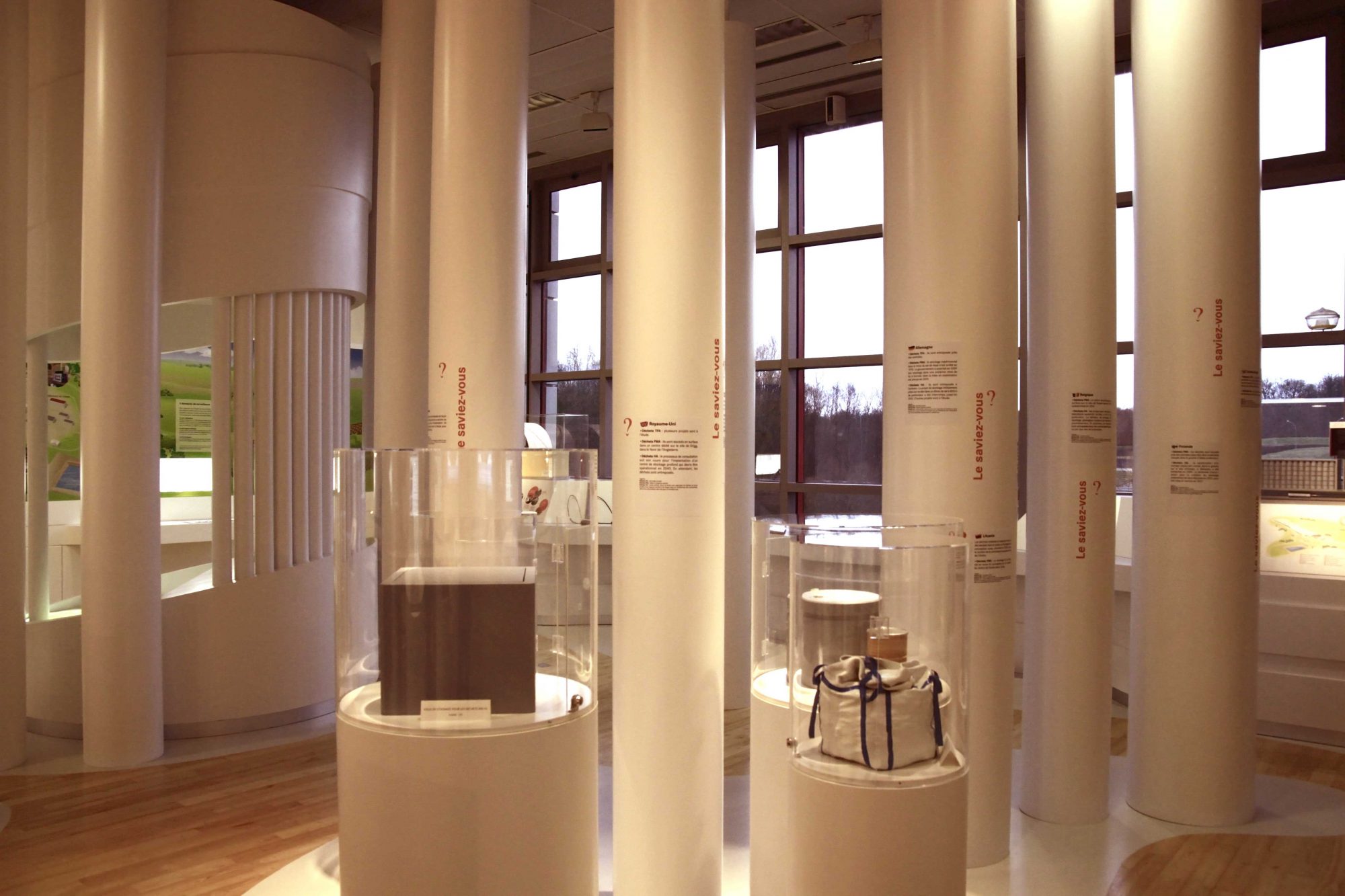 The educational modules provide concentrated technical information that will surprise and reassure visitors. Stylised geiger counters demonstrate the natural presence of radioactivity in everything that surrounds us, in an entertaining way.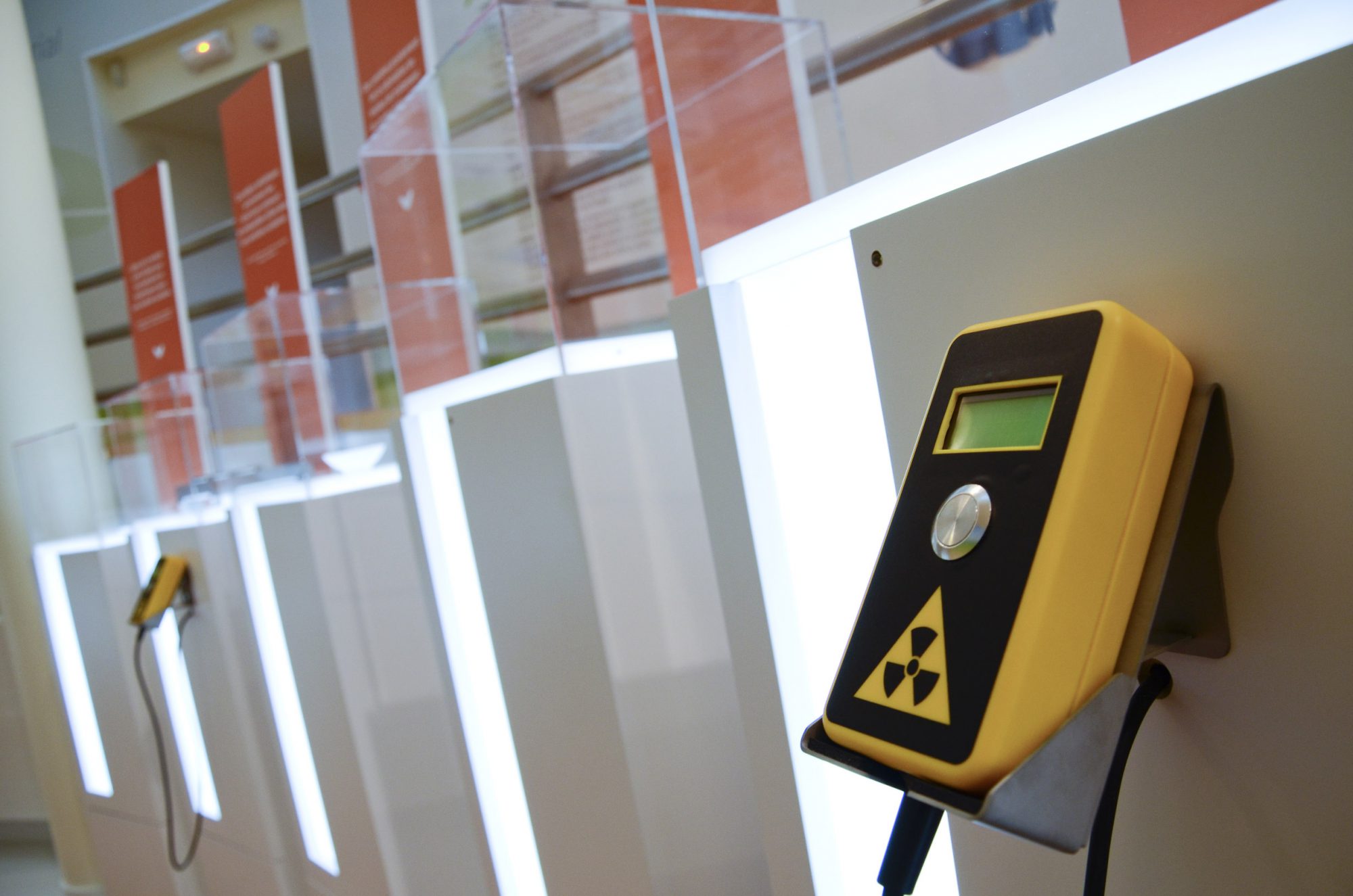 400 m²
2012 – pérenne
Exhibition, thematic centre, interactive set-up, visitors' circuit