Exhibition: "les drogues,
parlons-en !"
Seine-Saint-Denis departmental council
Tête à Tête, Rosny-sous-Bois
Design and production, stage design, graphics, digital and mechanical animation design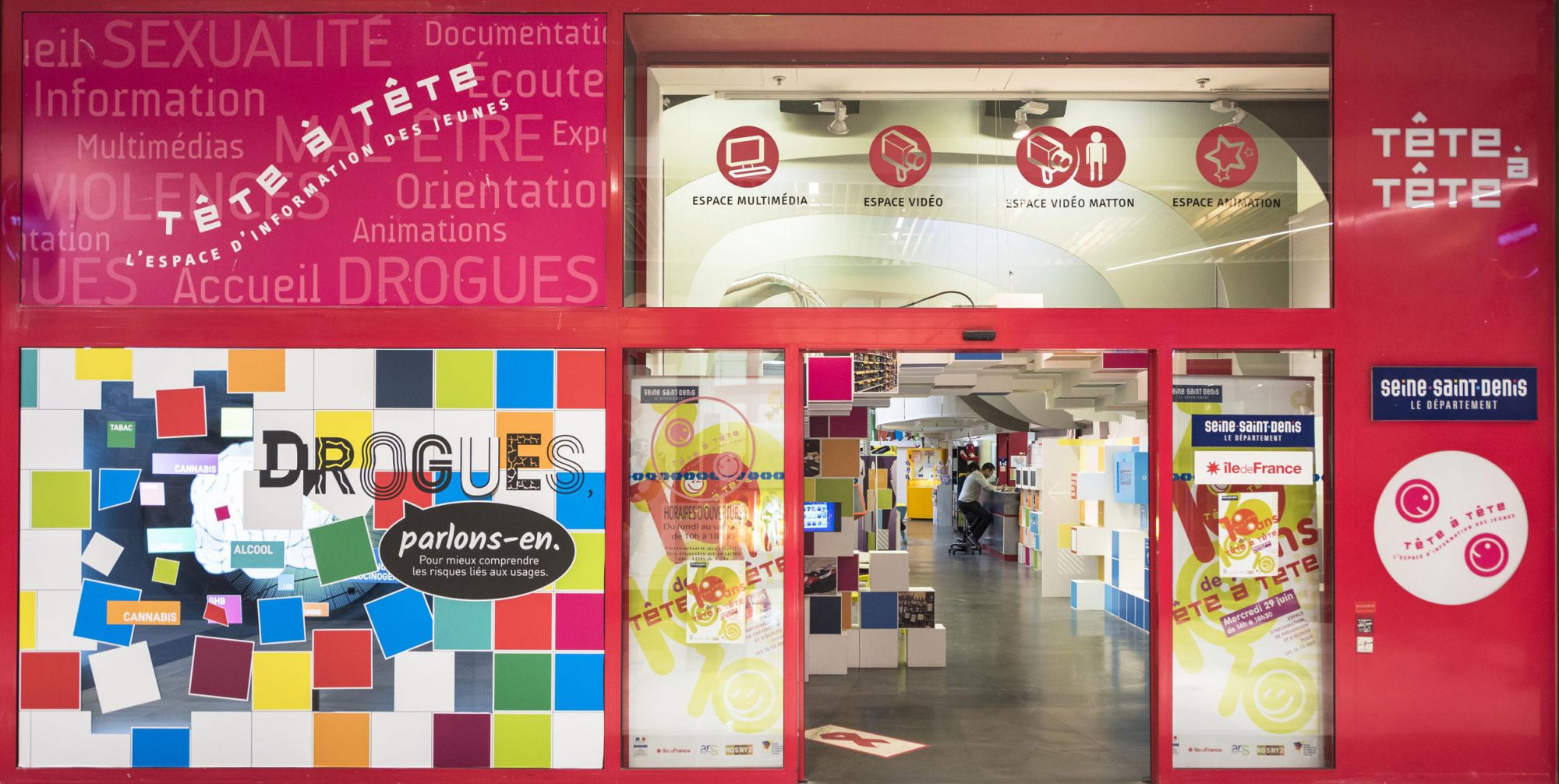 Themes of prevention for 15-25 -year-olds are a cultural challenge that require meticulous work in terms of design and content structure. The team was called in once again to cover a taboo subject with young people and make it accessible: "Let's talk about drugs!"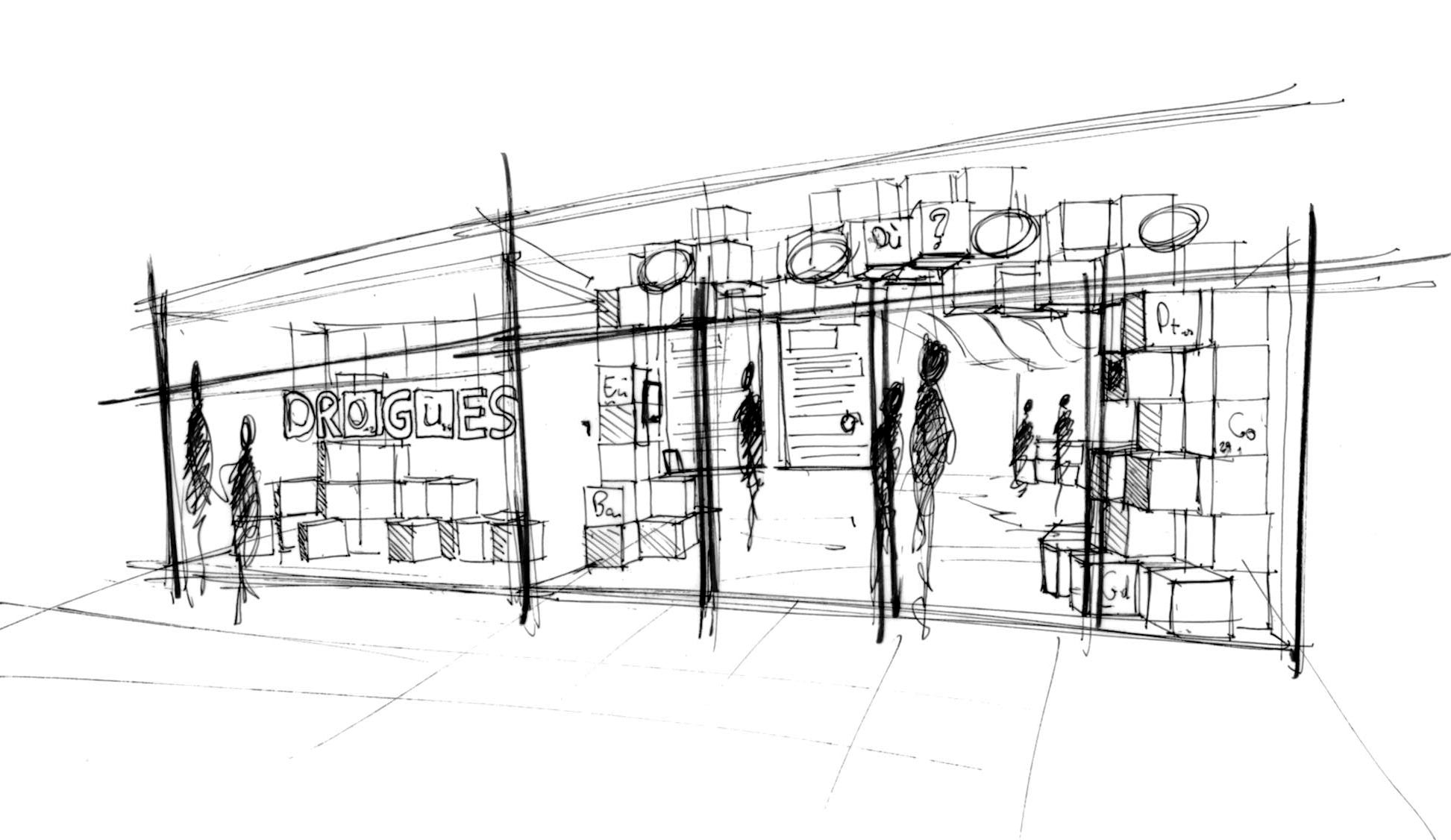 Inspired by the periodic tables of chemistry, the stage design was laid out in a playful and colourful form using cubic constructions.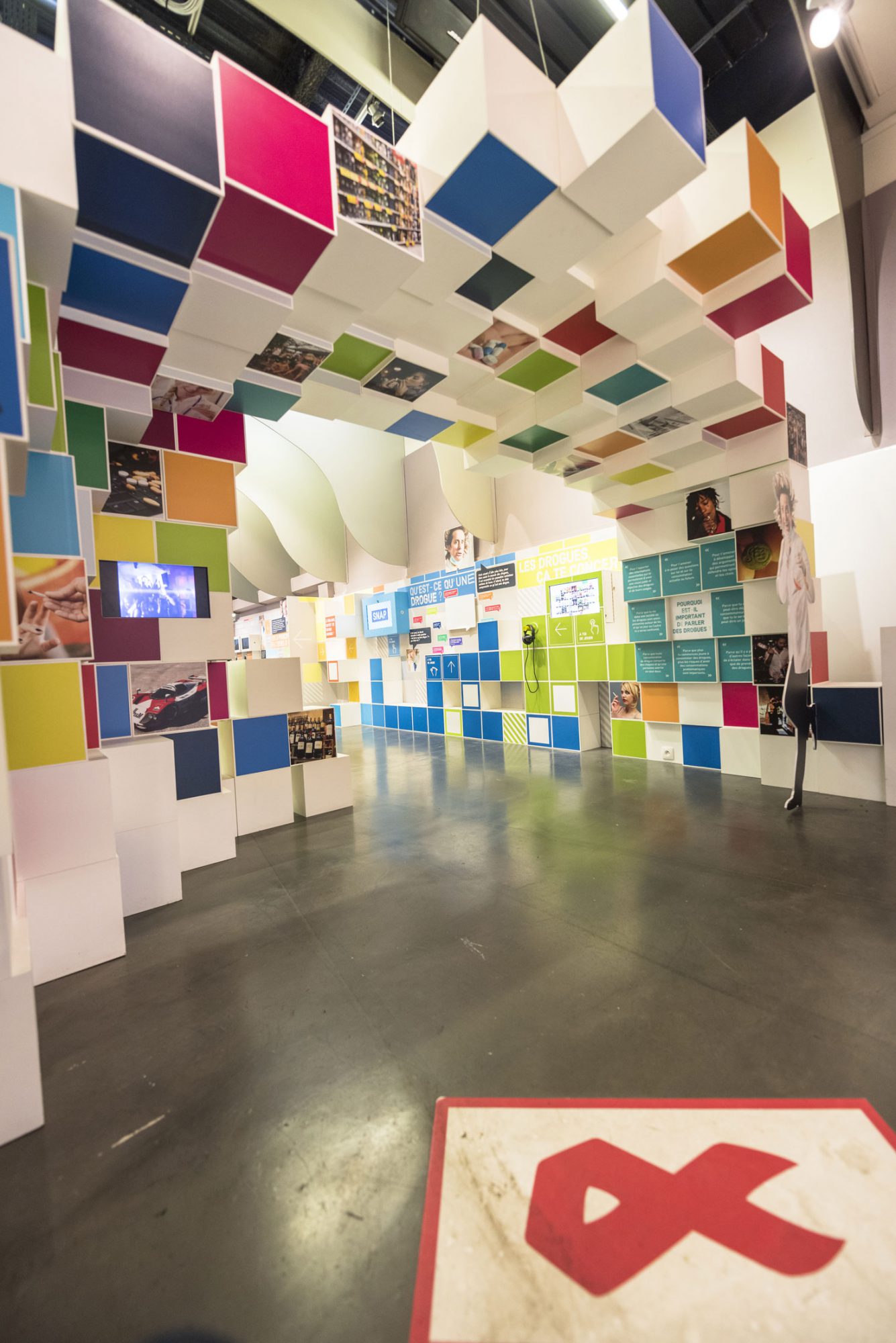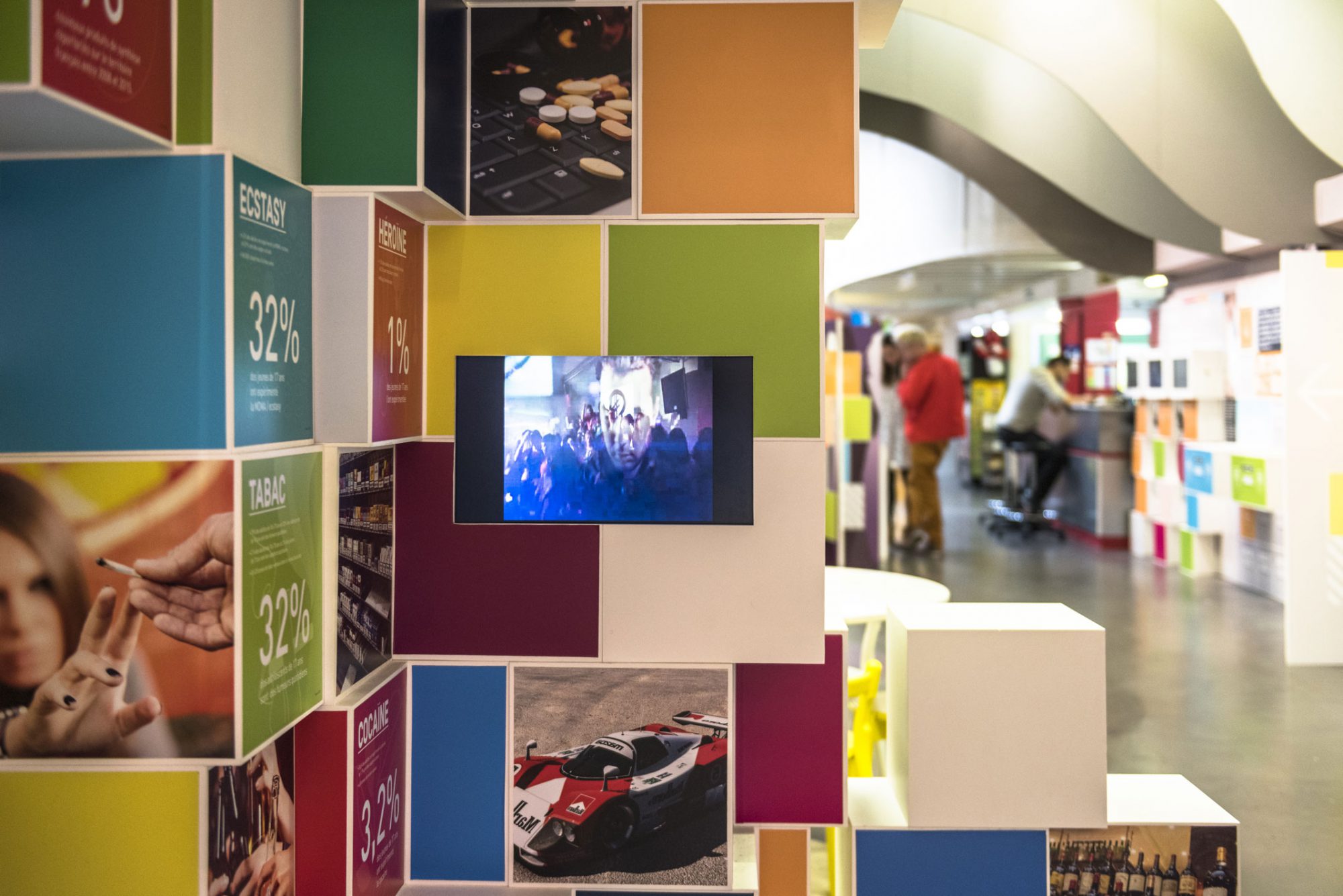 The venue proposed an incursion into the brain to illustrate the physical and psychological effect of drugs and show them in detail. Backlit showcases provided informative content through sound videos and animations – sometimes psychedelic!
Visitors could handle the components of the décor, while archive drawers echoed the codes of lab assistants, evoking the world of research and health.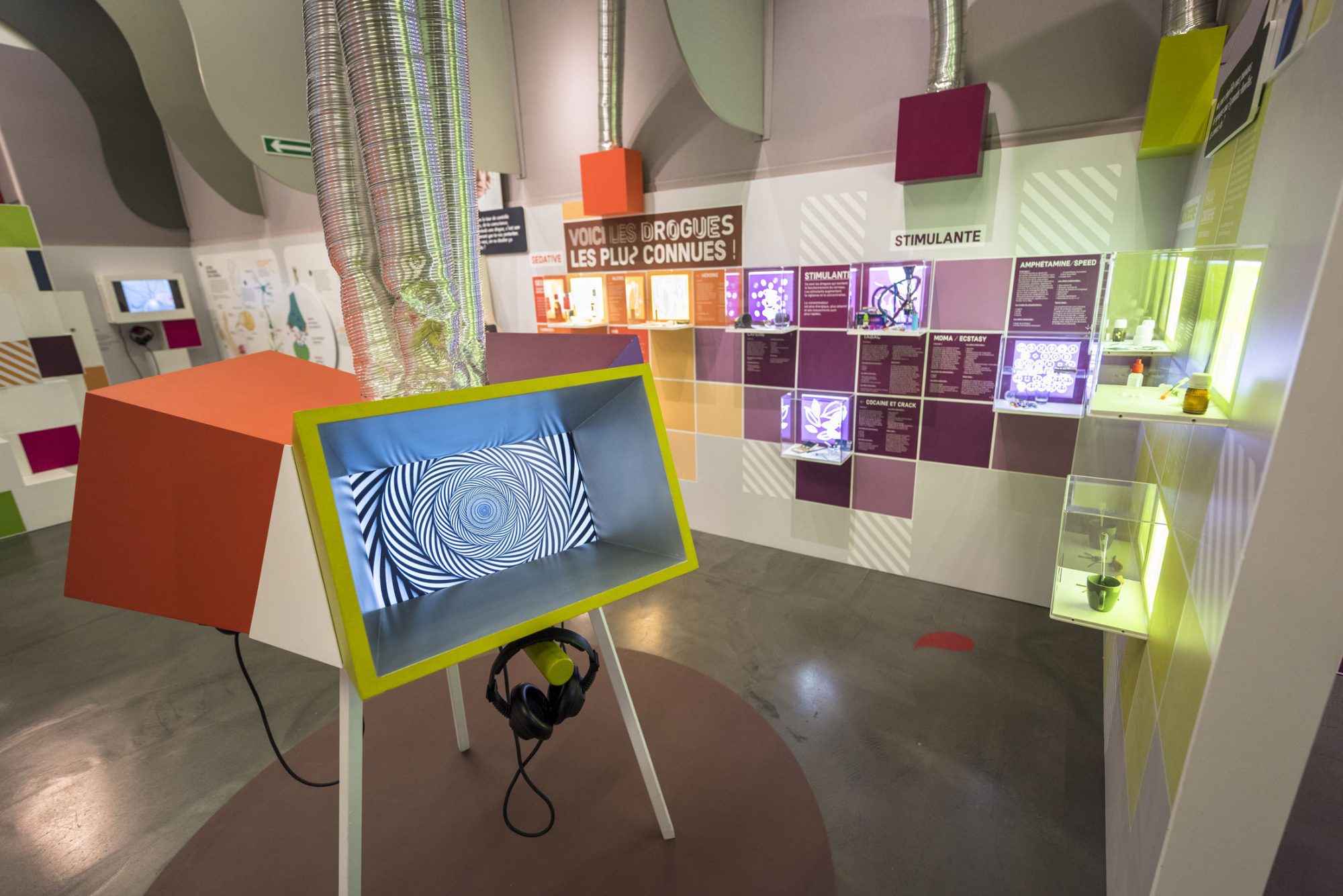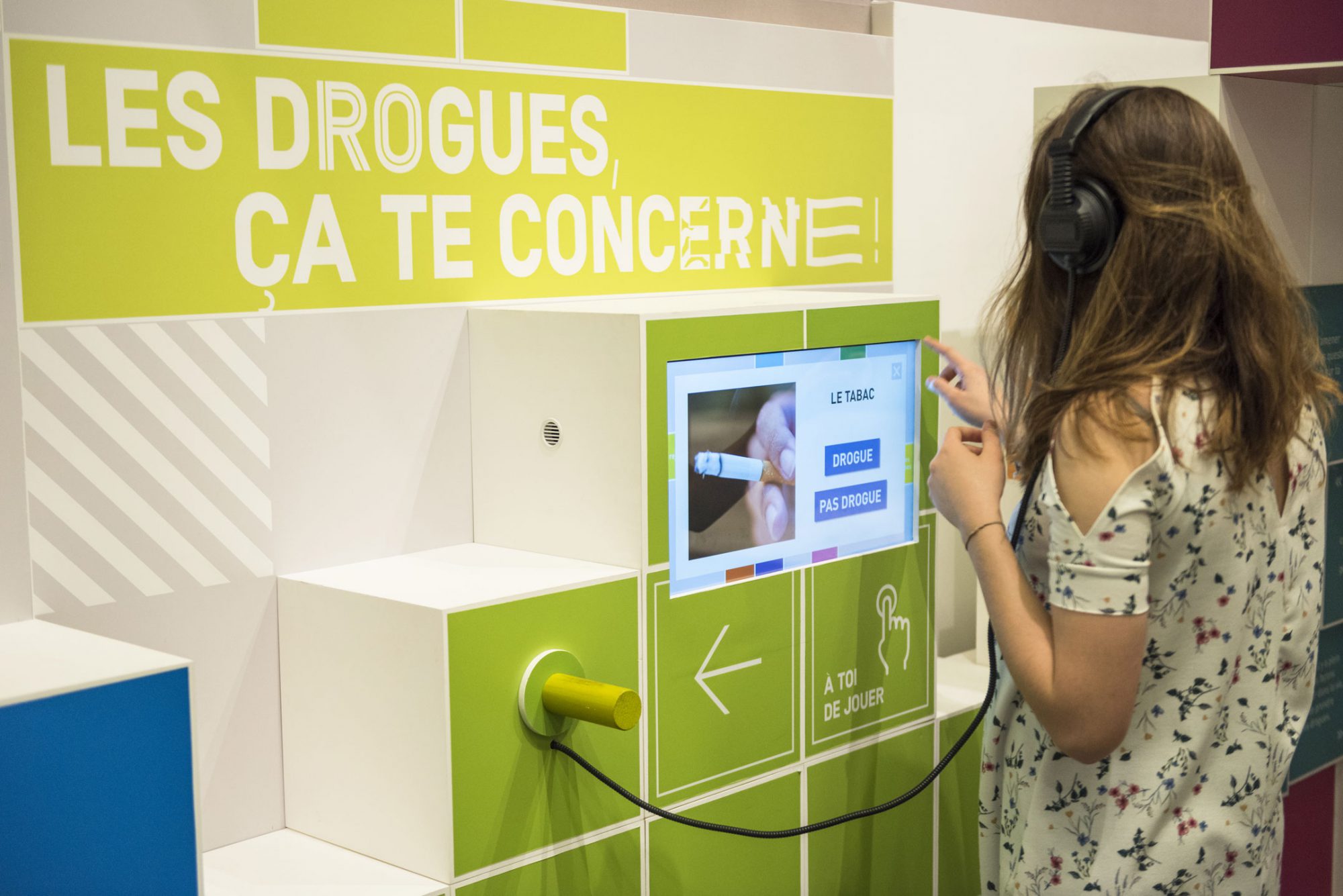 200 m²
2016 - 10 months
Exhibition, interactive set-up, visitors' circuit