Showcase spaces for the World Innovation Summit for Health (wish) – 2015
Auditoire for the Qatar Foundation
Doha, Qatar
Design and manufacturing follow-up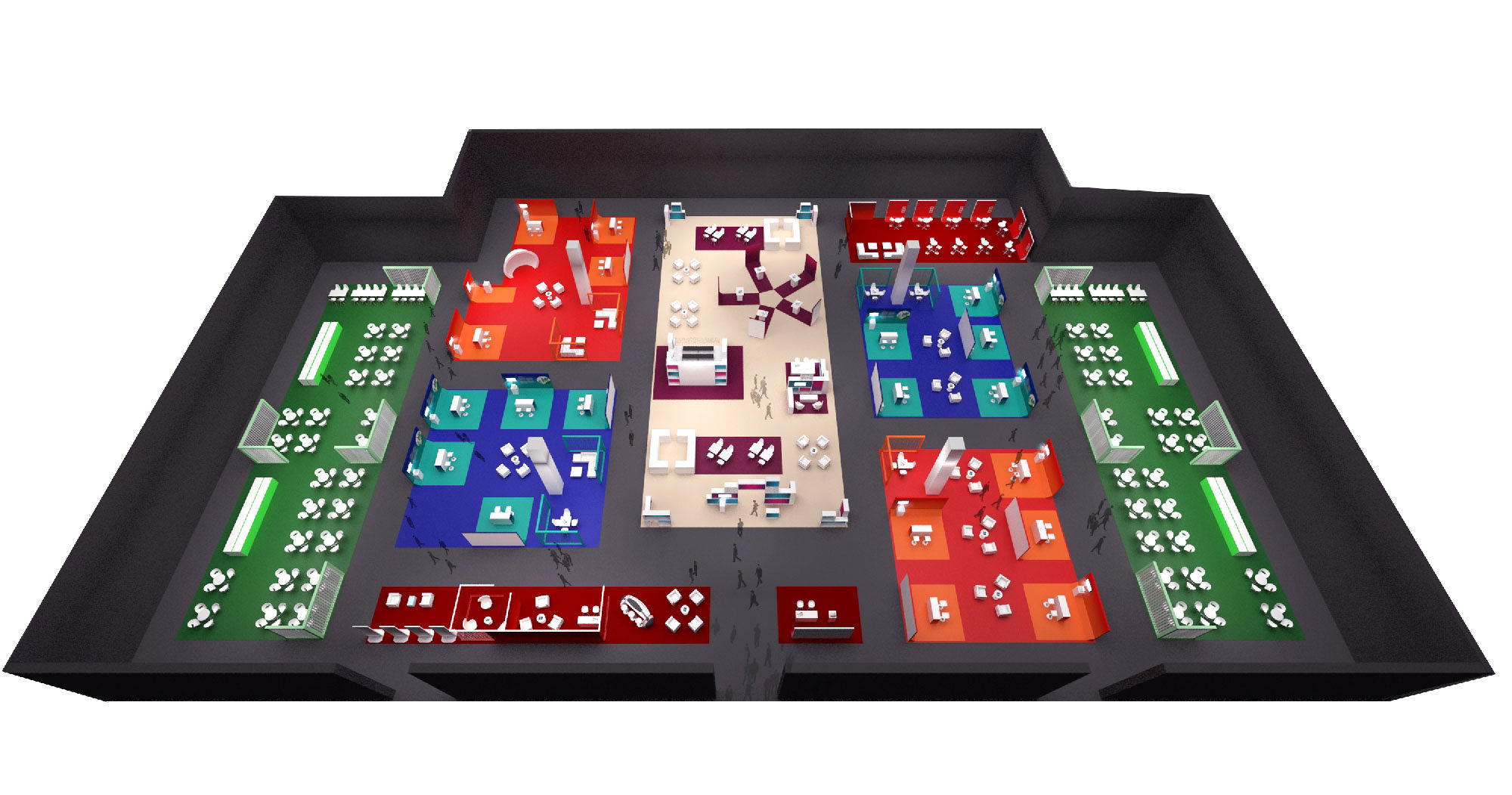 For the second year in a row, the World Innovation Summit for Health – WISH – brought together experts and policy makers from many countries to discuss issues related to innovation in health.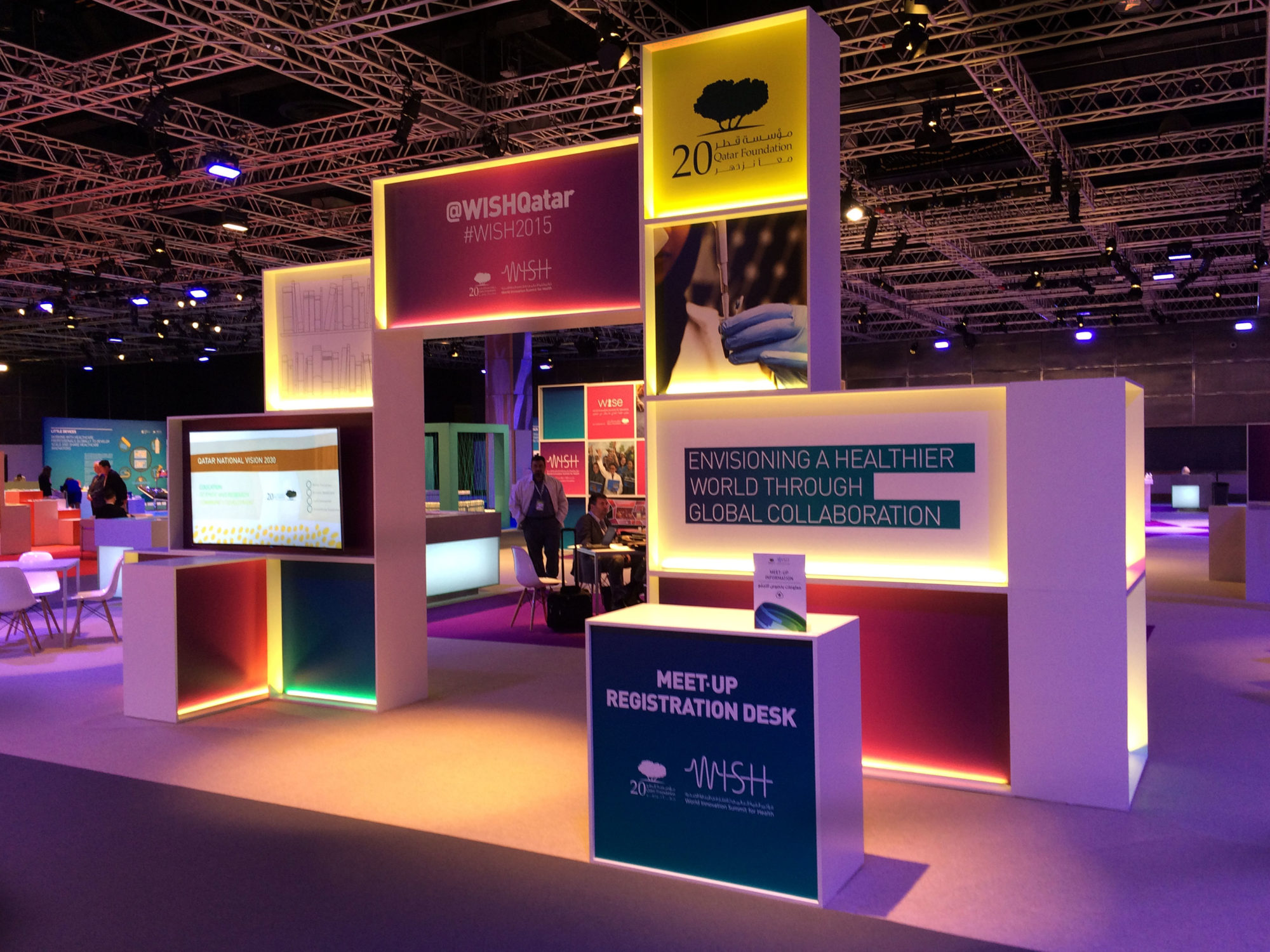 The scenography of the summit was designed around a central space – the hub – inspired by the architectural design of libraries, great places of knowledge and learning. Large compartmentalised boxes were assembled to create arches where participants and exhibitors are invited to exchange, share, reflect and create together.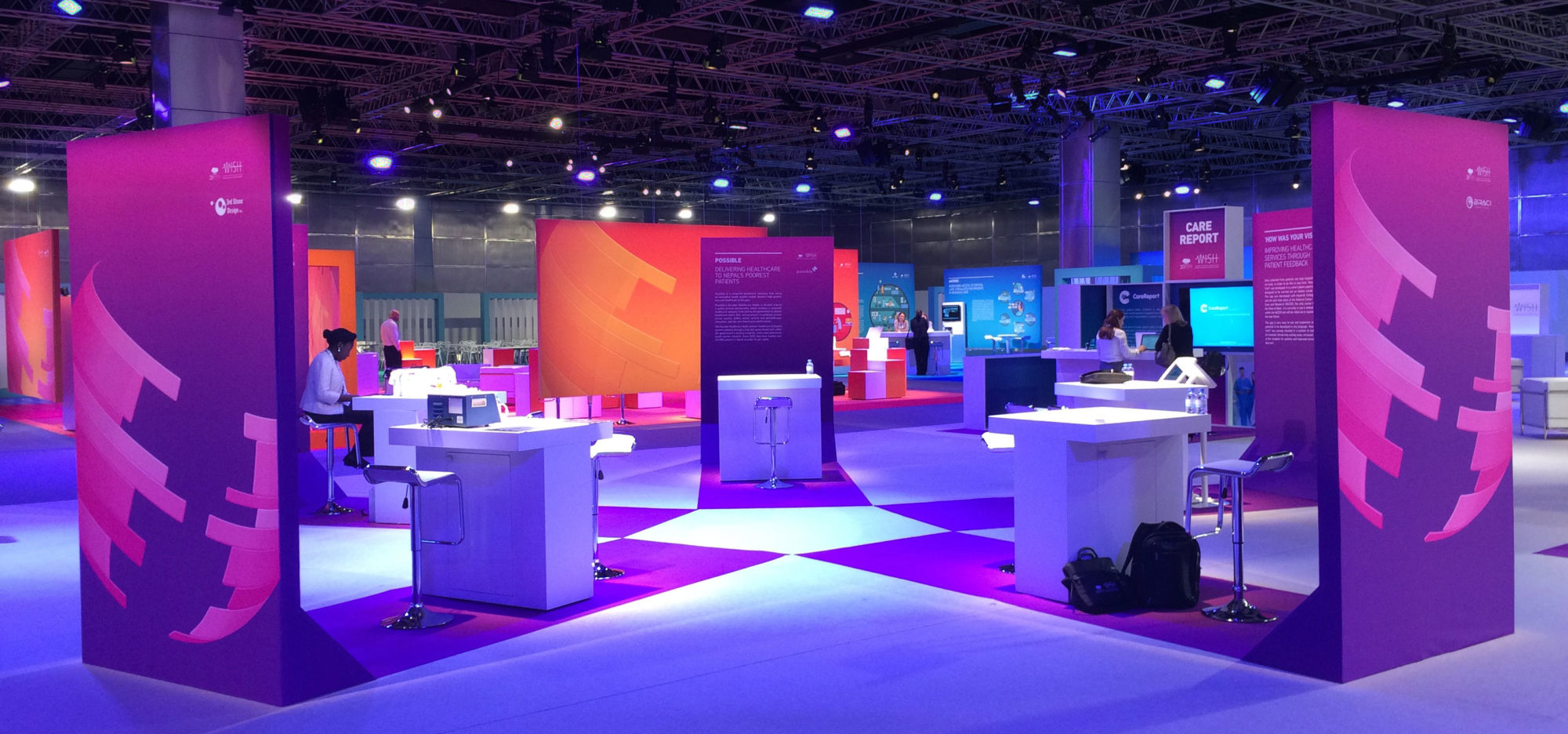 The hub's main focus of attraction was organised around 'young innovators'. The circular set-up, supported by a central play of light, placed this space for exchange at the heart of the animation.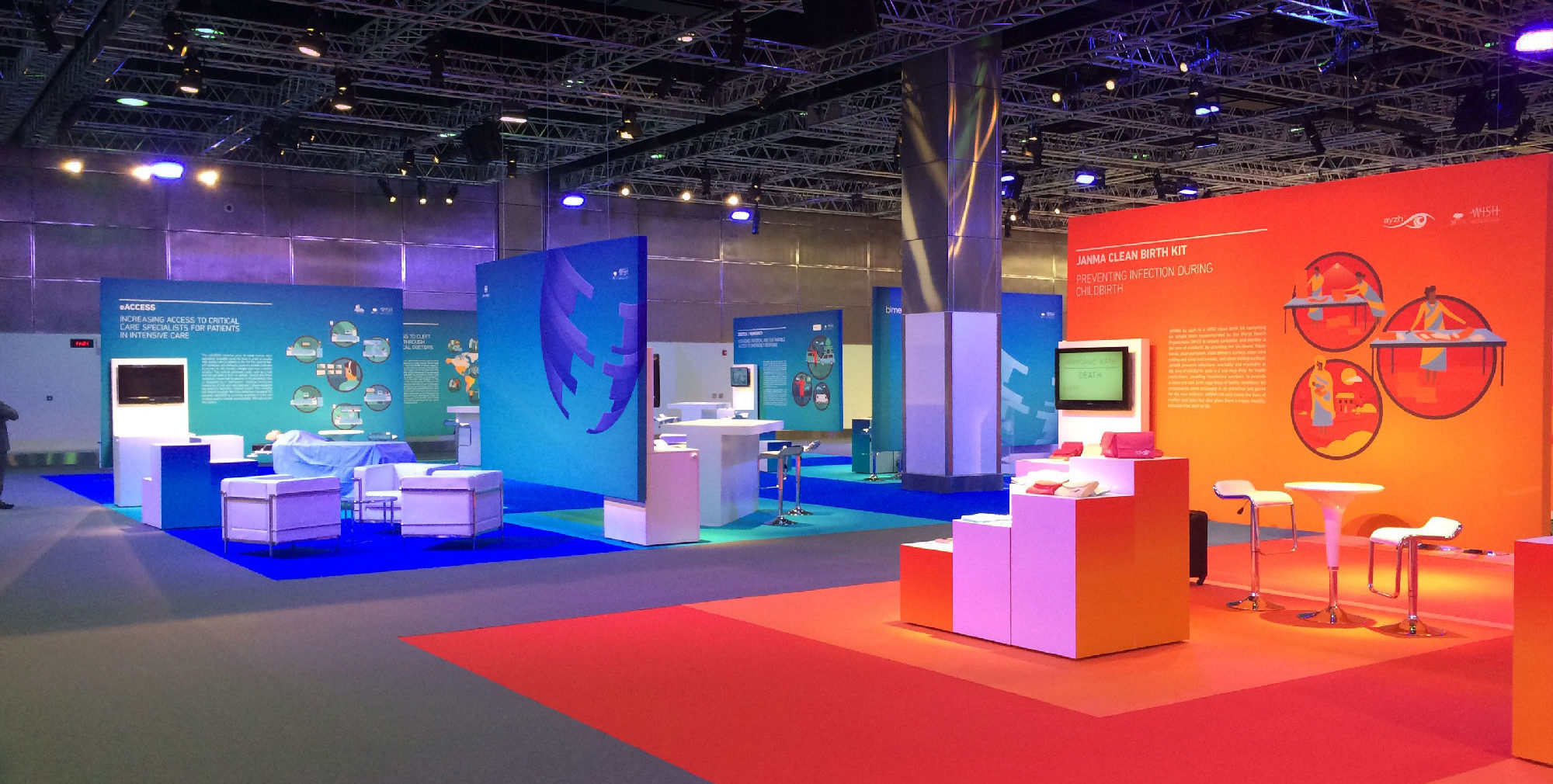 The highly contrasting and lively spaces of the showcase areas reflect the energy and modernity that emanate from the sector's start-ups. The colour shades play a key role in creating this atmosphere and are amplified, both by the graphic work and the play of coloured lights that accompany them. On the other hand, the suspended and raised partitions bring lightness and height to the scenography, for a perfect balance.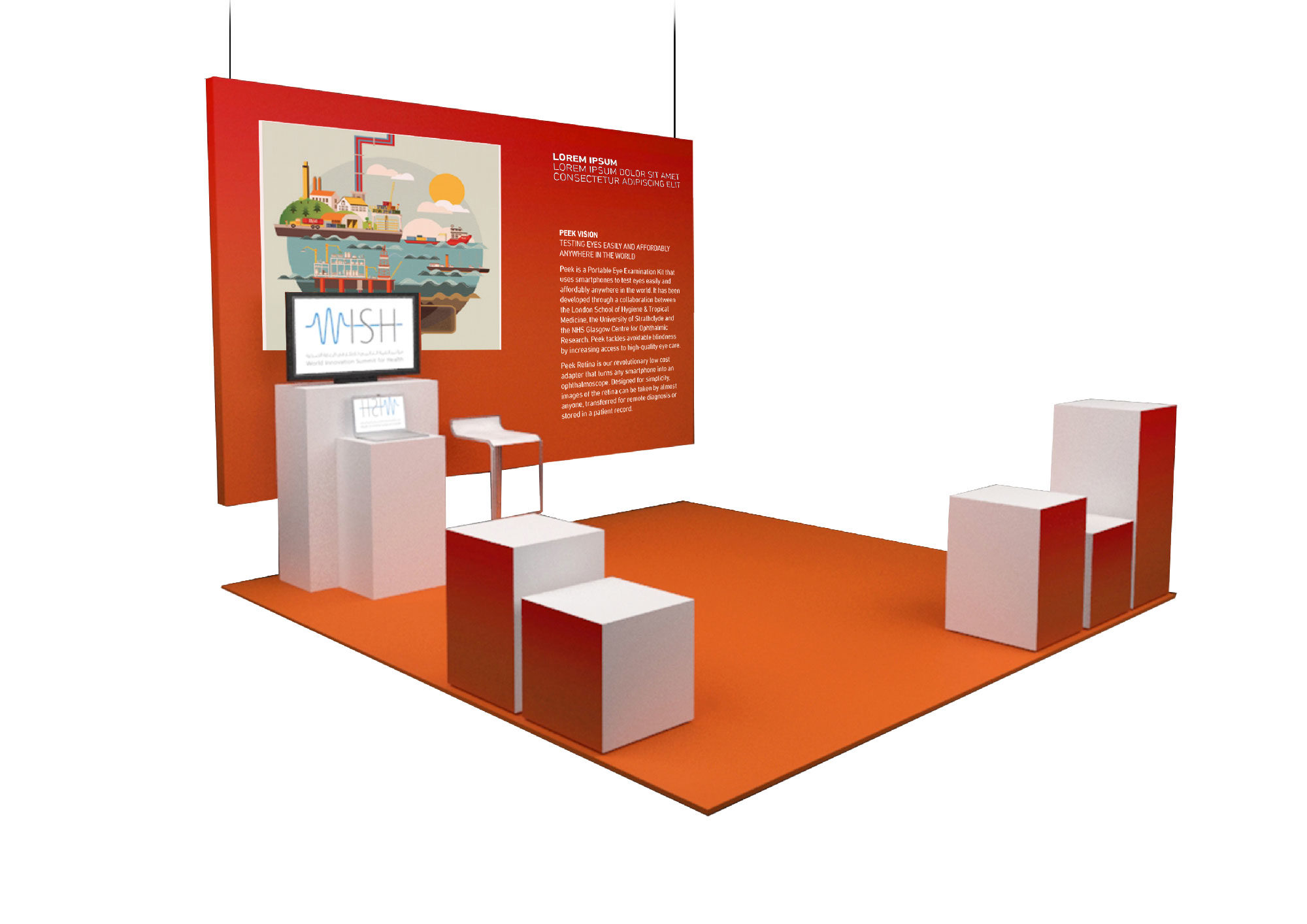 Each showcase has its own arrangement, thanks to modular furniture that can be adapted to suit everyone's desires and needs. Thus, simplicity and singularity go hand in hand!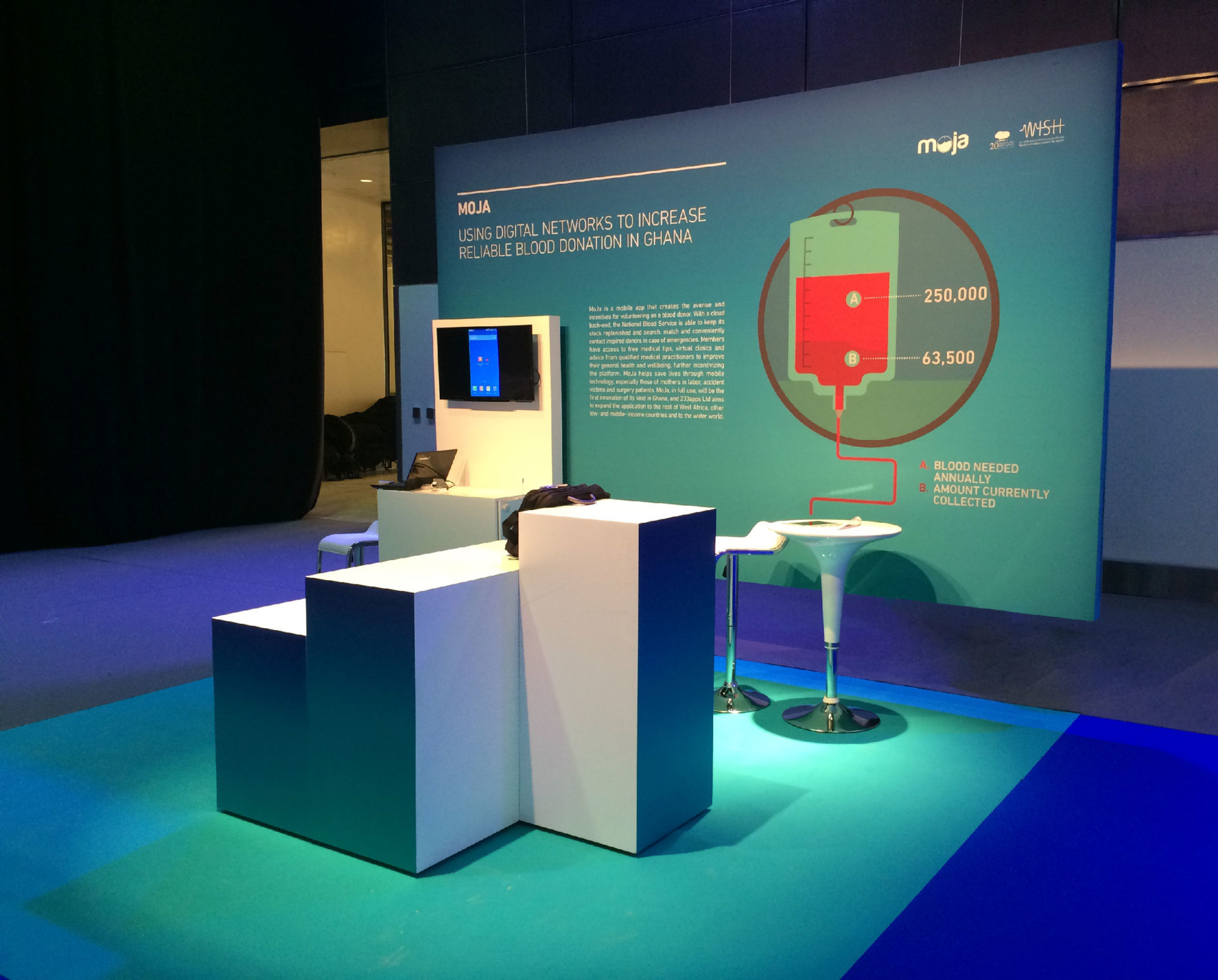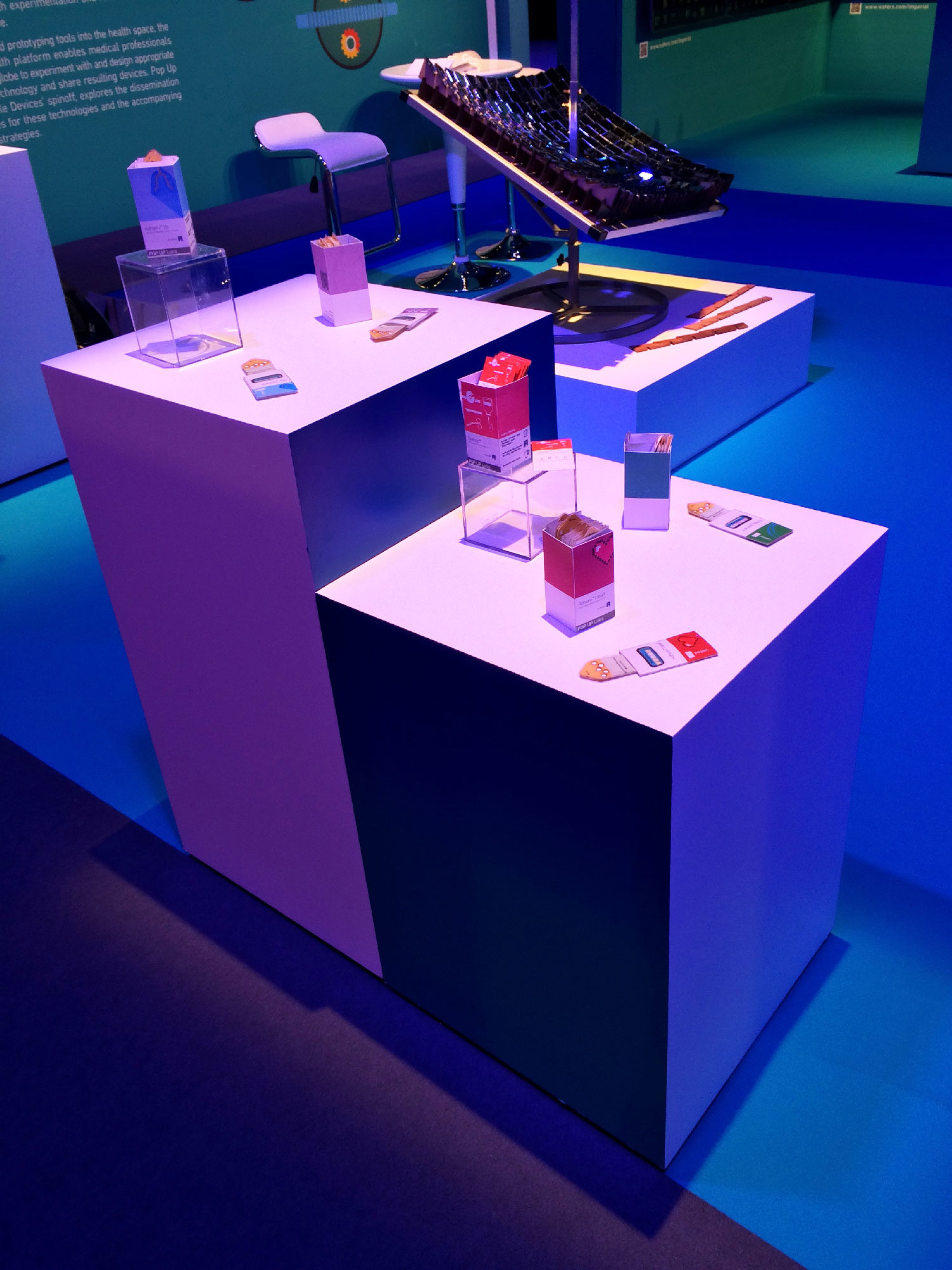 3500m²
2015 – 3 days
Event, stand