La Poste stands at Vivatechnology
Publicis live for la poste
Paris
Conception and fabrication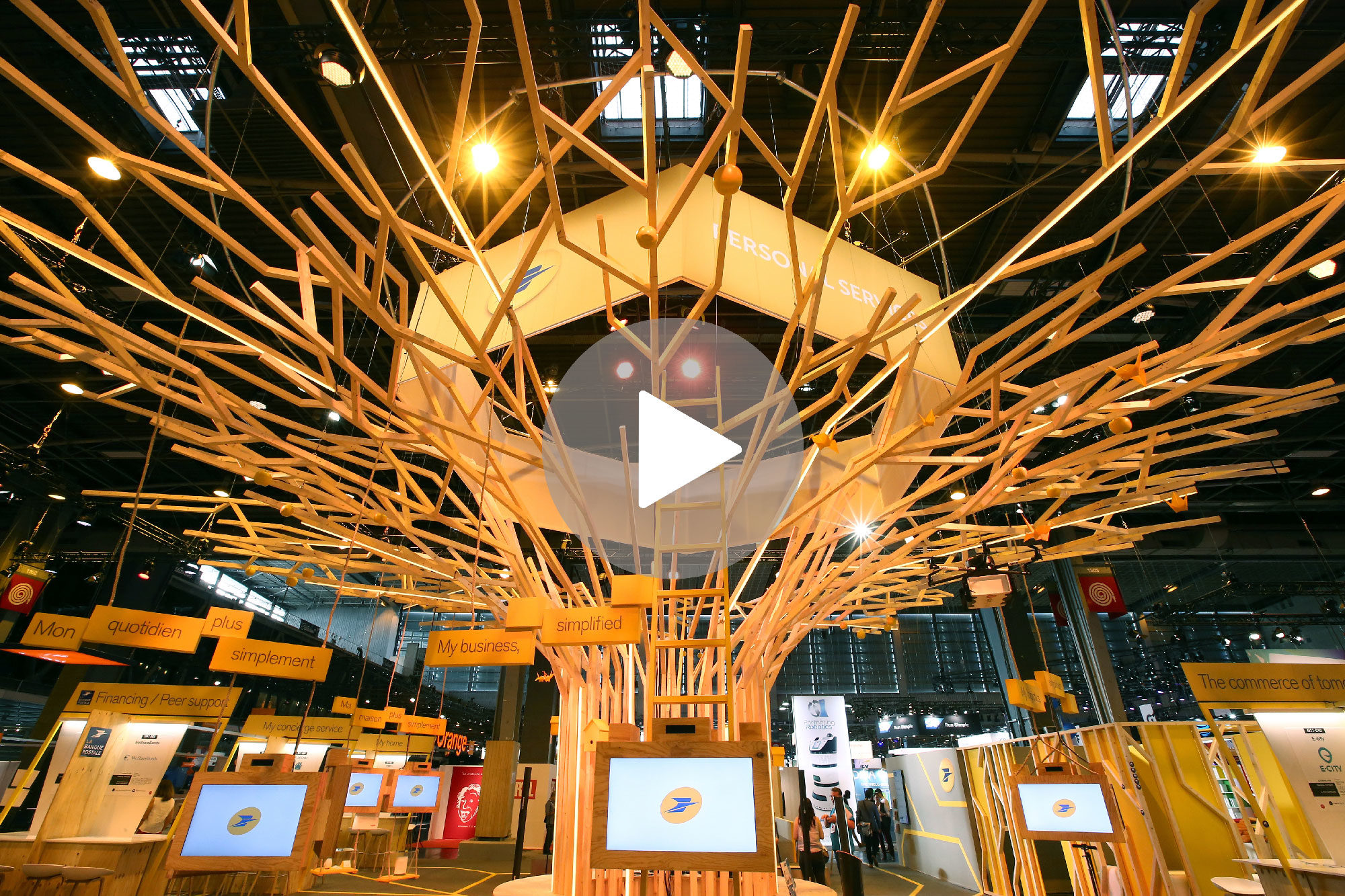 Each year, the Viva Technology show hosts the key stakeholders in innovation: a chance for the La Poste Group to unveil its new developments and advances to a wide-ranging audience. In 2017 and 2018, the stand's stage design featured a powerful symbol giving La Poste a truly stand-out identity: the tree.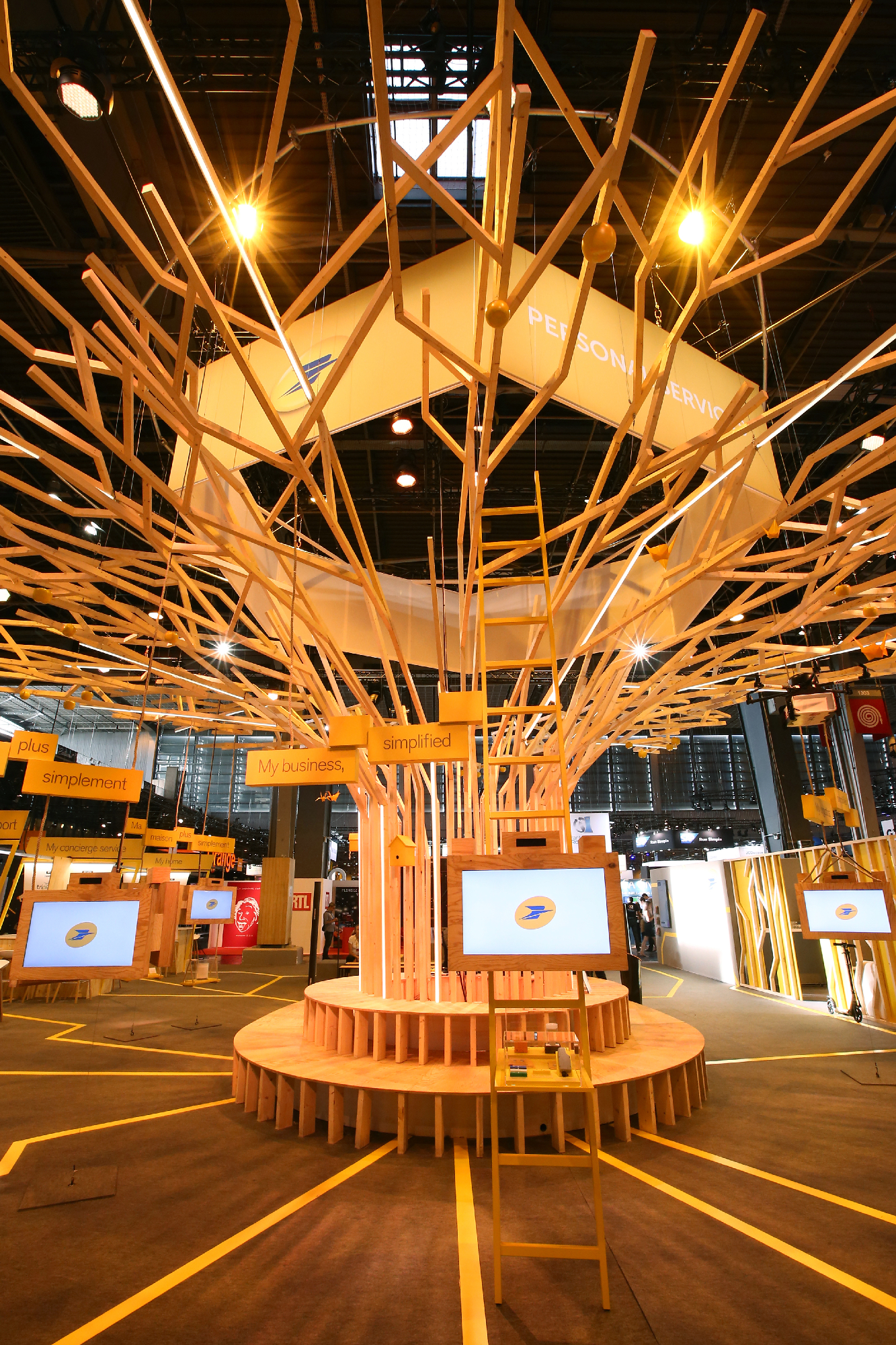 In 2017, the natural-looking setting created a shared space: a lively, welcoming "village square" totally different from the techno world of the show, where visitors could take a few minutes' break and find ways to "make life easier" for themselves.
A symbol of life and growth, the tree in untreated materials towered over the entire area, soaring up from a "trunk" as sound as the group's infrastructures.
The branches, representing the La Poste group's various business lines, were hung with fruits: a subtle way of symbolising the brand's innovations and start-ups.
Beneath them, floor markings revealed the solid links between each entity and the central tree, source of and support for innovation.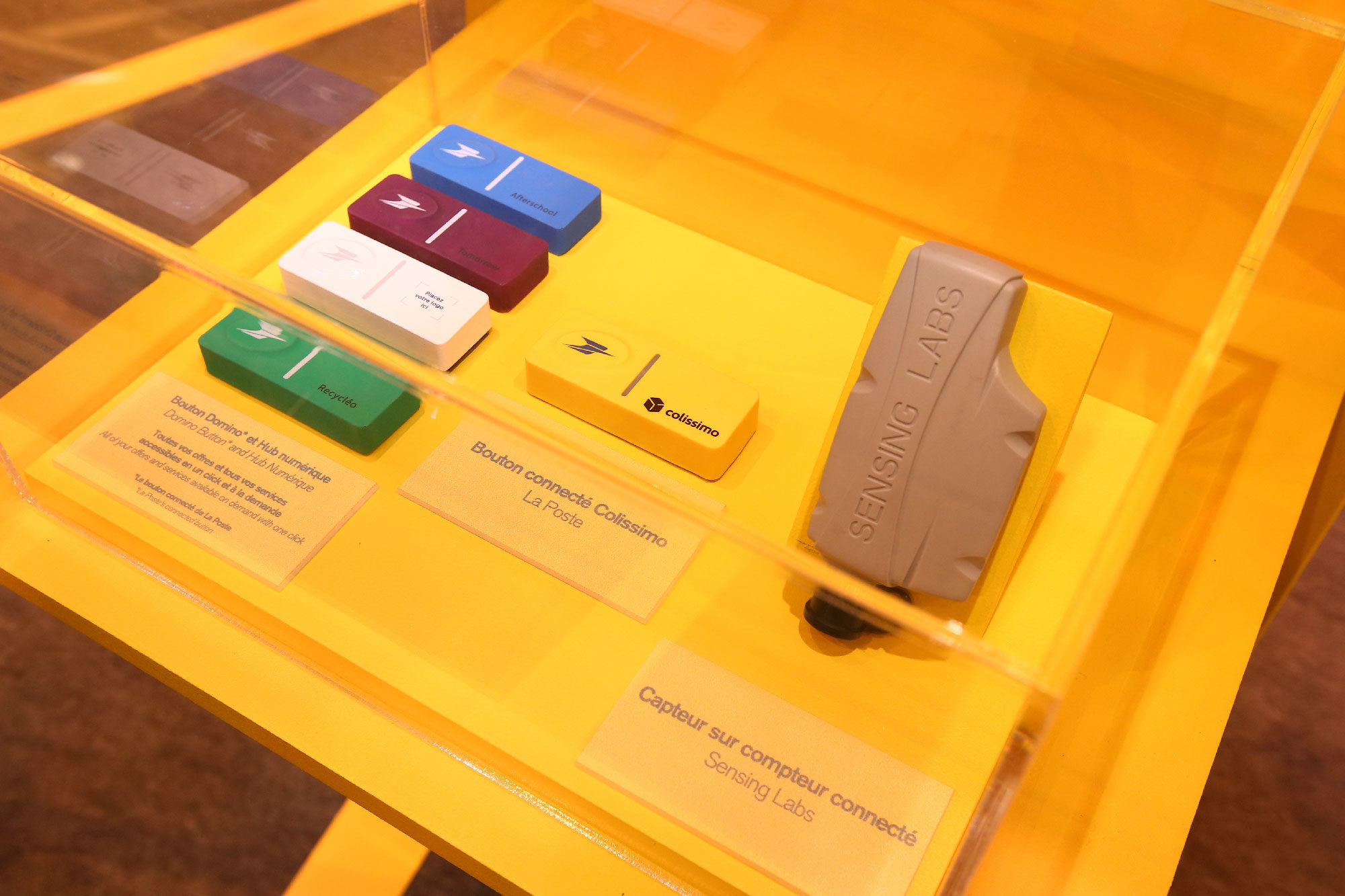 The digital screens, blended perfectly with the stand design while adding a new dimension. This digital setting illustrated the group's key connected objects and innovations in an open and stimulating area.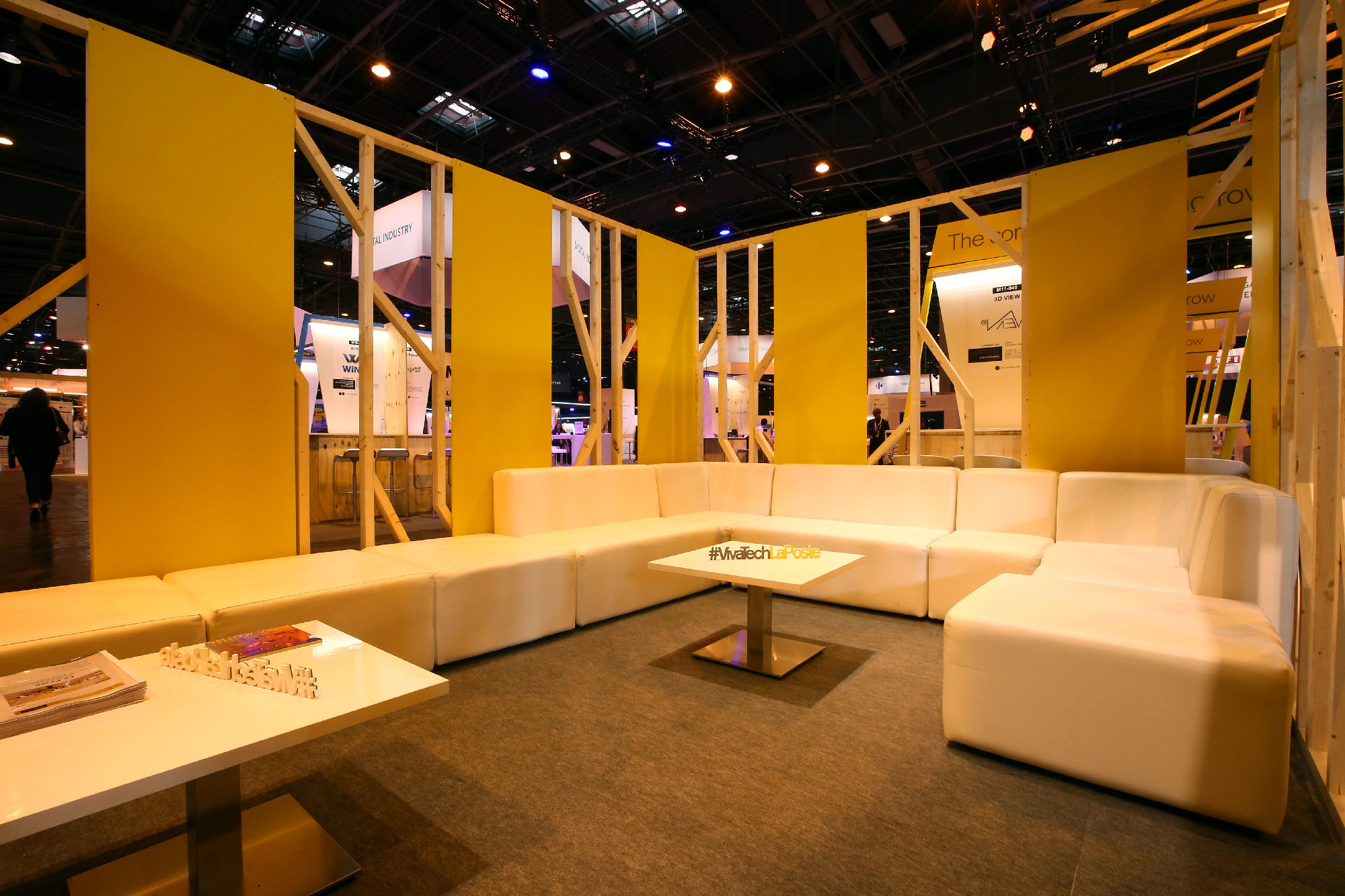 This overall consistency and idea of openness also extended to the lounge area, designed as a cosy retreat while still connected with the stand. Concealing panels set into an openwork wooden structure ensured privacy for guests without blocking the view for the show's visitors, making for a refreshingly uncluttered space.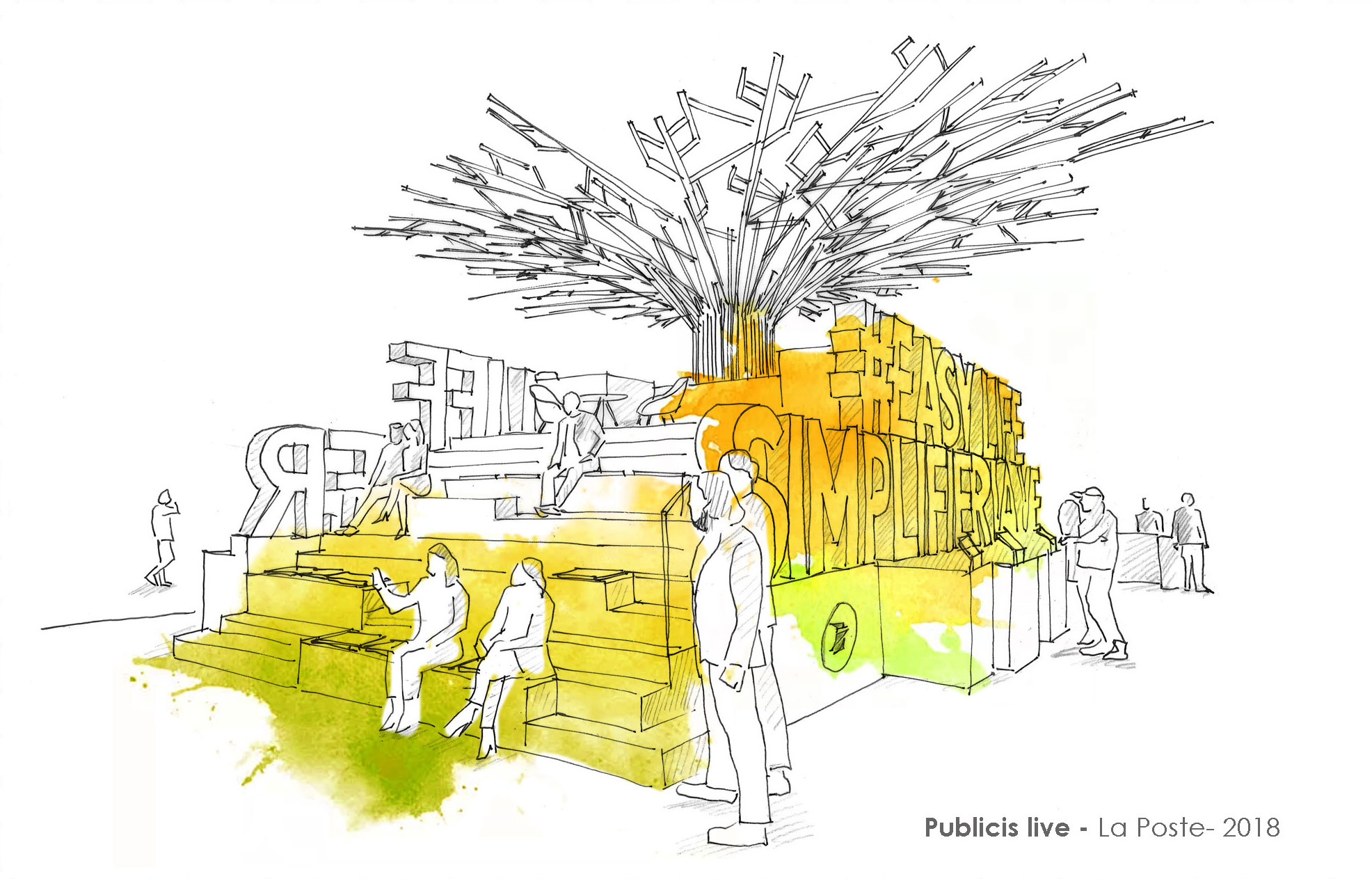 The 2018 show was an opportunity to fine-tune the stand design to even more striking effect. The scenery, characterised by large terraces sporting massive lettering, gave remarkable flexibility to the area and further emphasised the height of the tree: the focal point for a range of digital offers and innovations.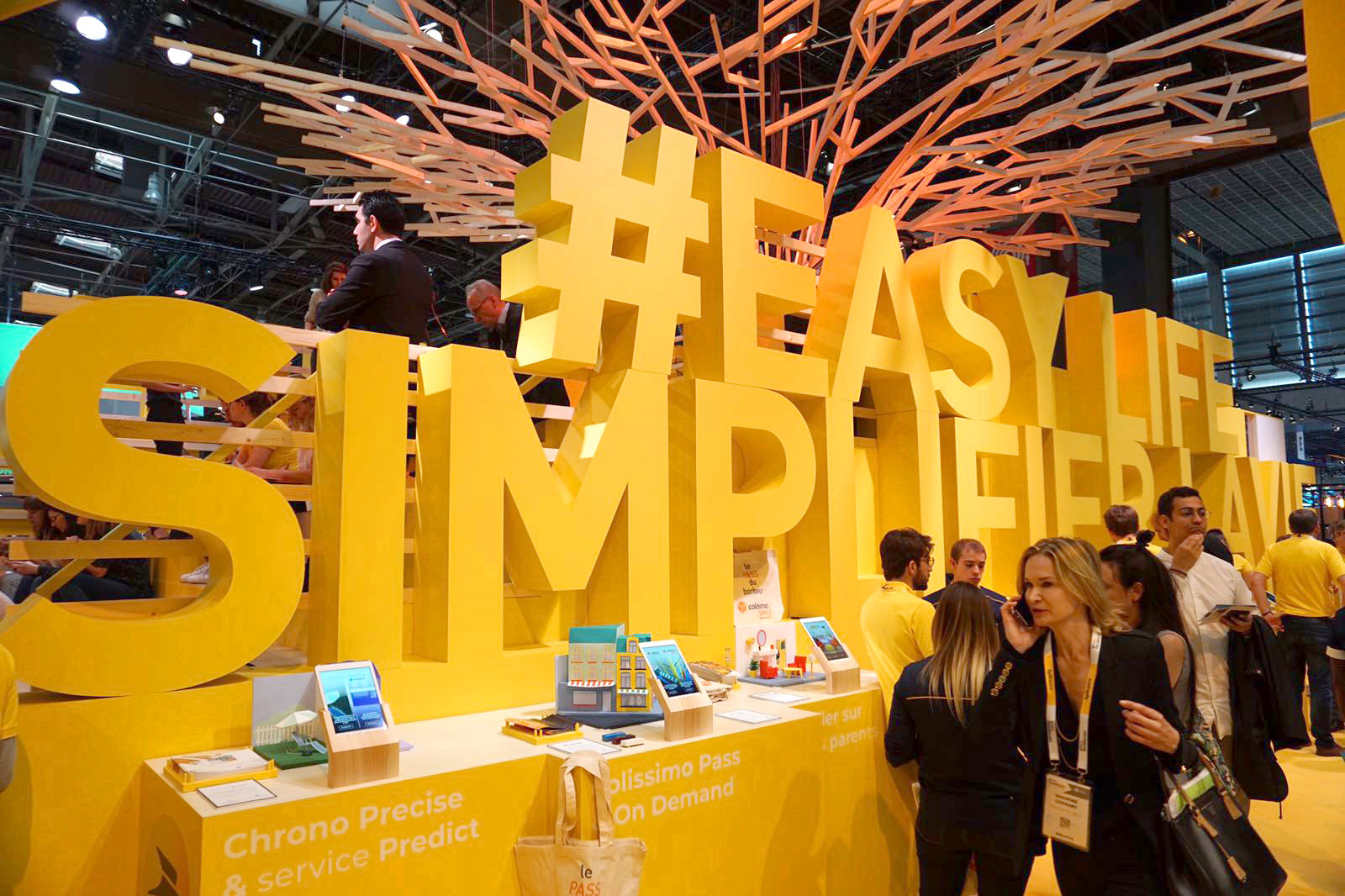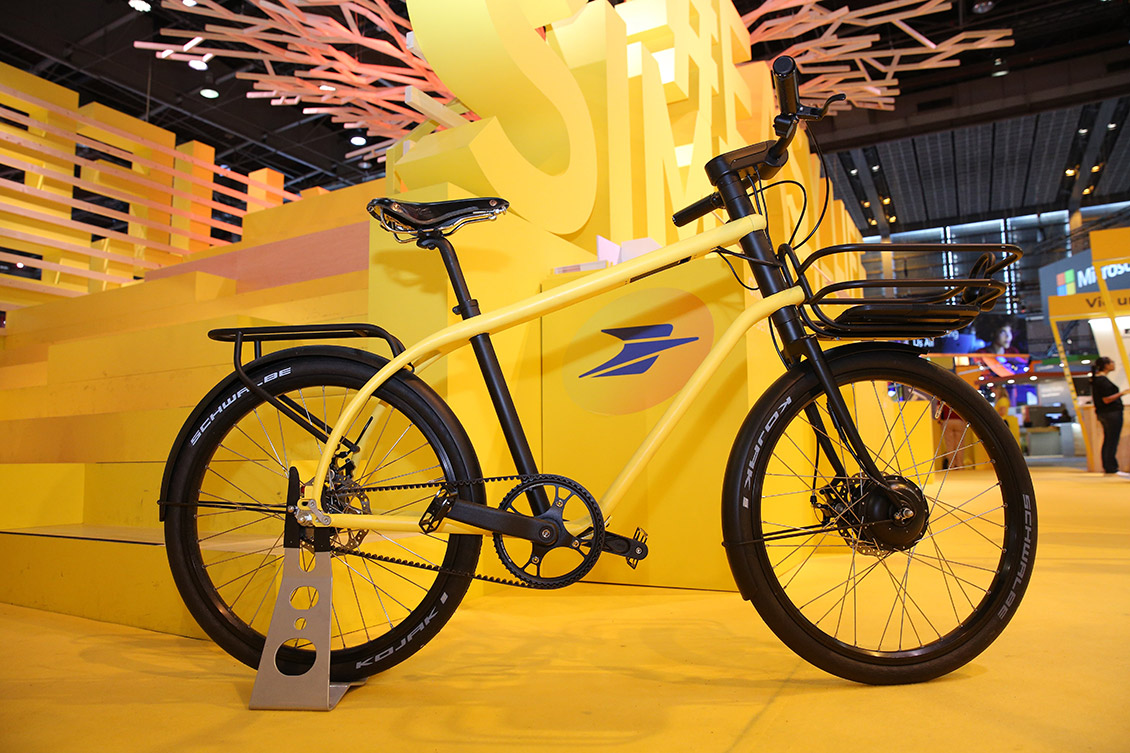 350m²
2017 – 2018
Event, stand