"Le cercle": a temporary space for Martell Mumm Perrier-Jouët
Martell mumm perrier-jouët / pernod ricard group
Ile des embiez
Stage design and production follow-up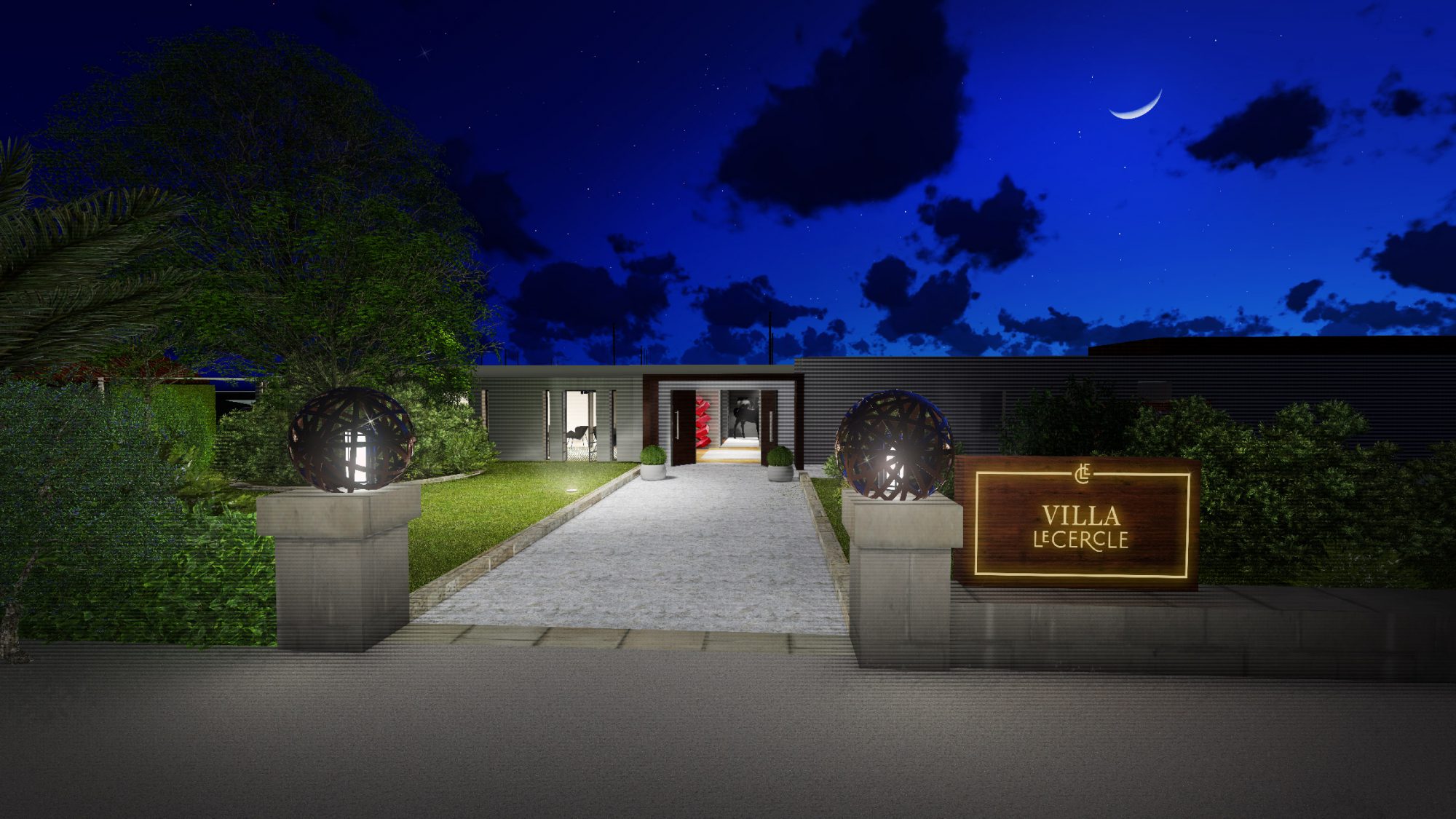 Every year, this island symbolic of the Ricard family is transformed to highlight the brand world and the latest developments in the Pernod Ricard group. Among the different venues created on this occasion, the "Cercle" hosted the most outstanding brands, with 800 guests during a three-night programme.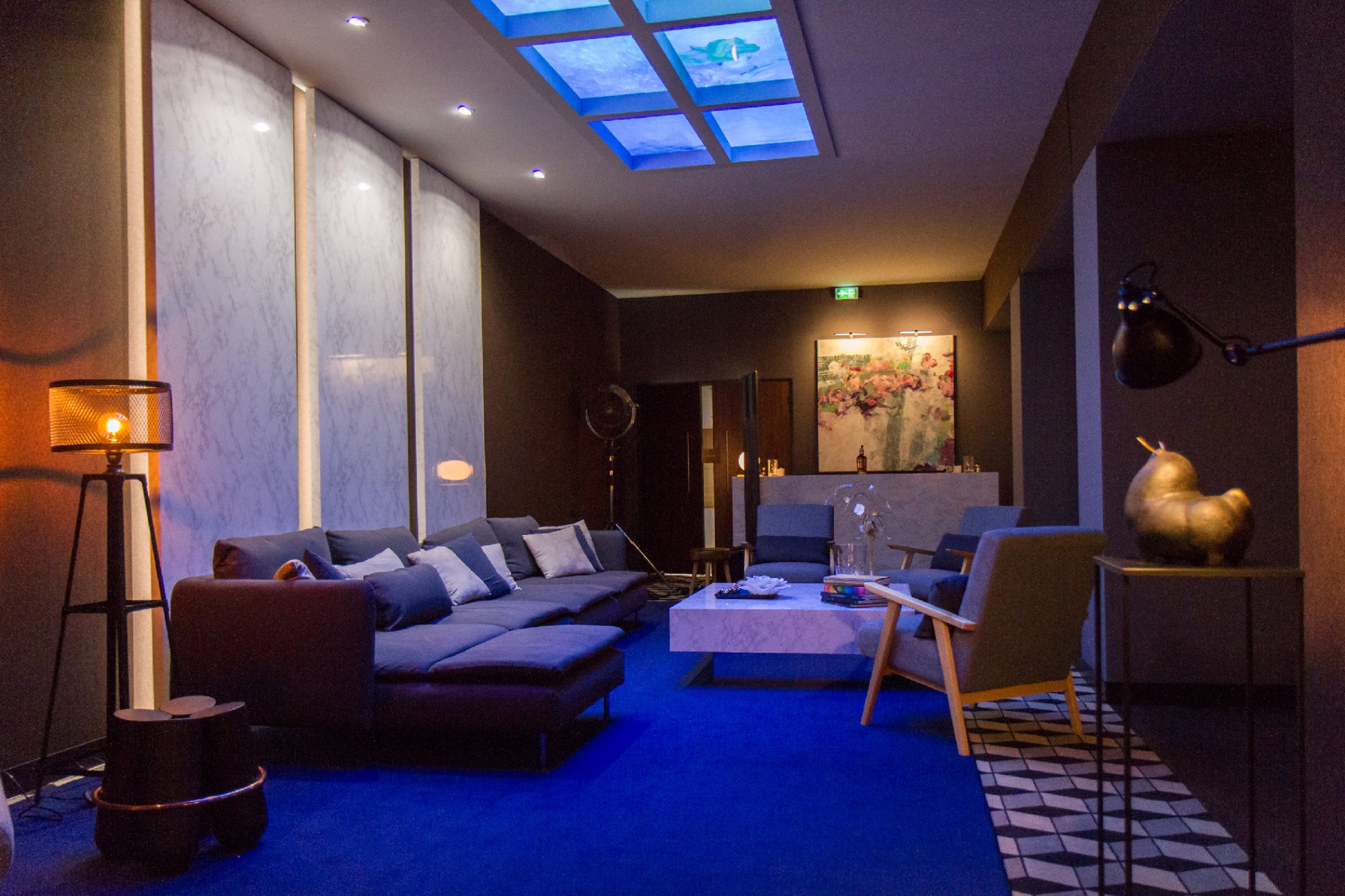 The studio decided to transform the existing space into a "real" architect's house, creating a world that was both festive, refined and intimate. To this end, the "Cercle" was turned into the "Villa Le Cercle". The venue was stripped down and the interior design completely re-thought, creating a house that might belong to an eminent art collector.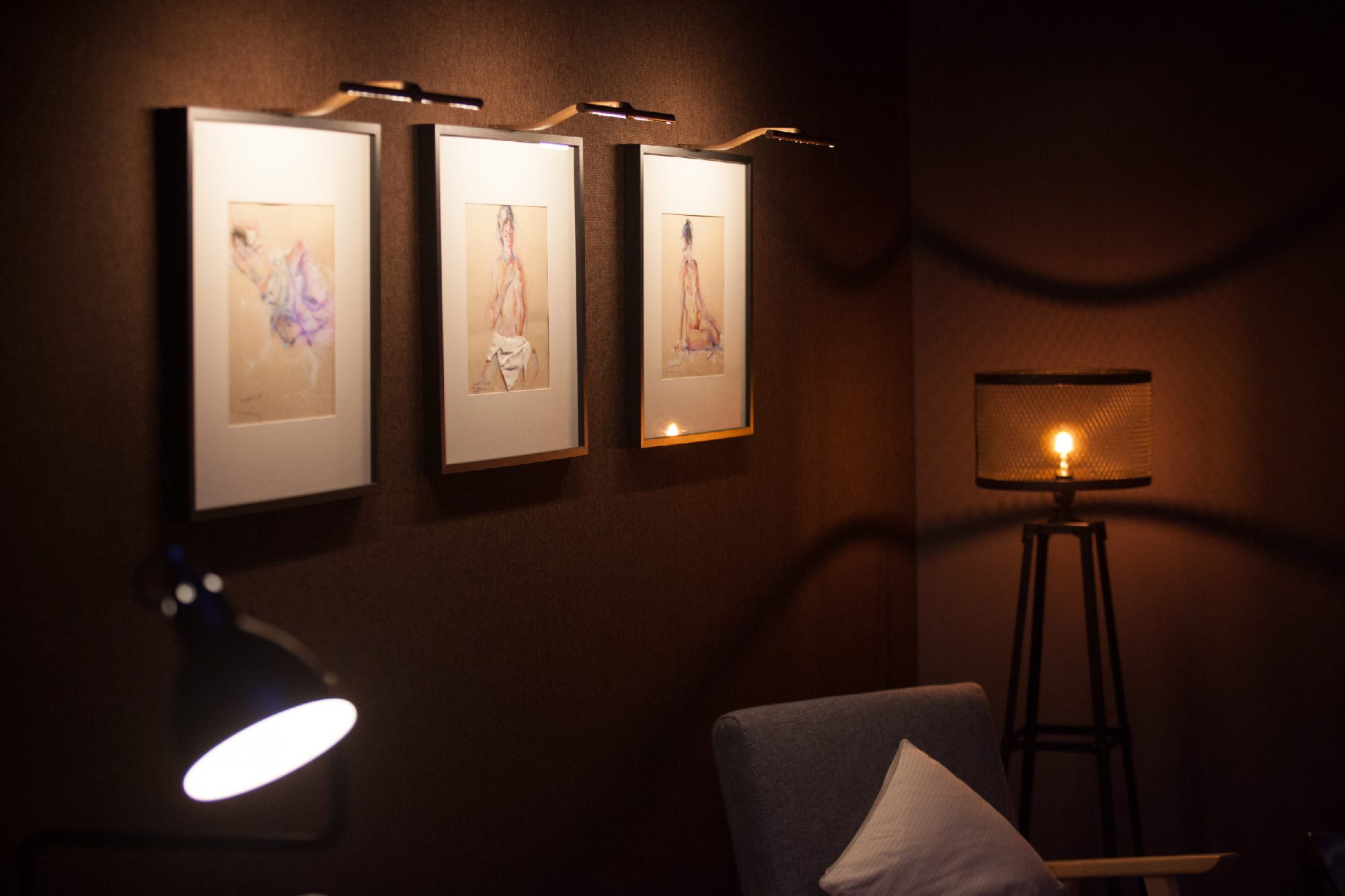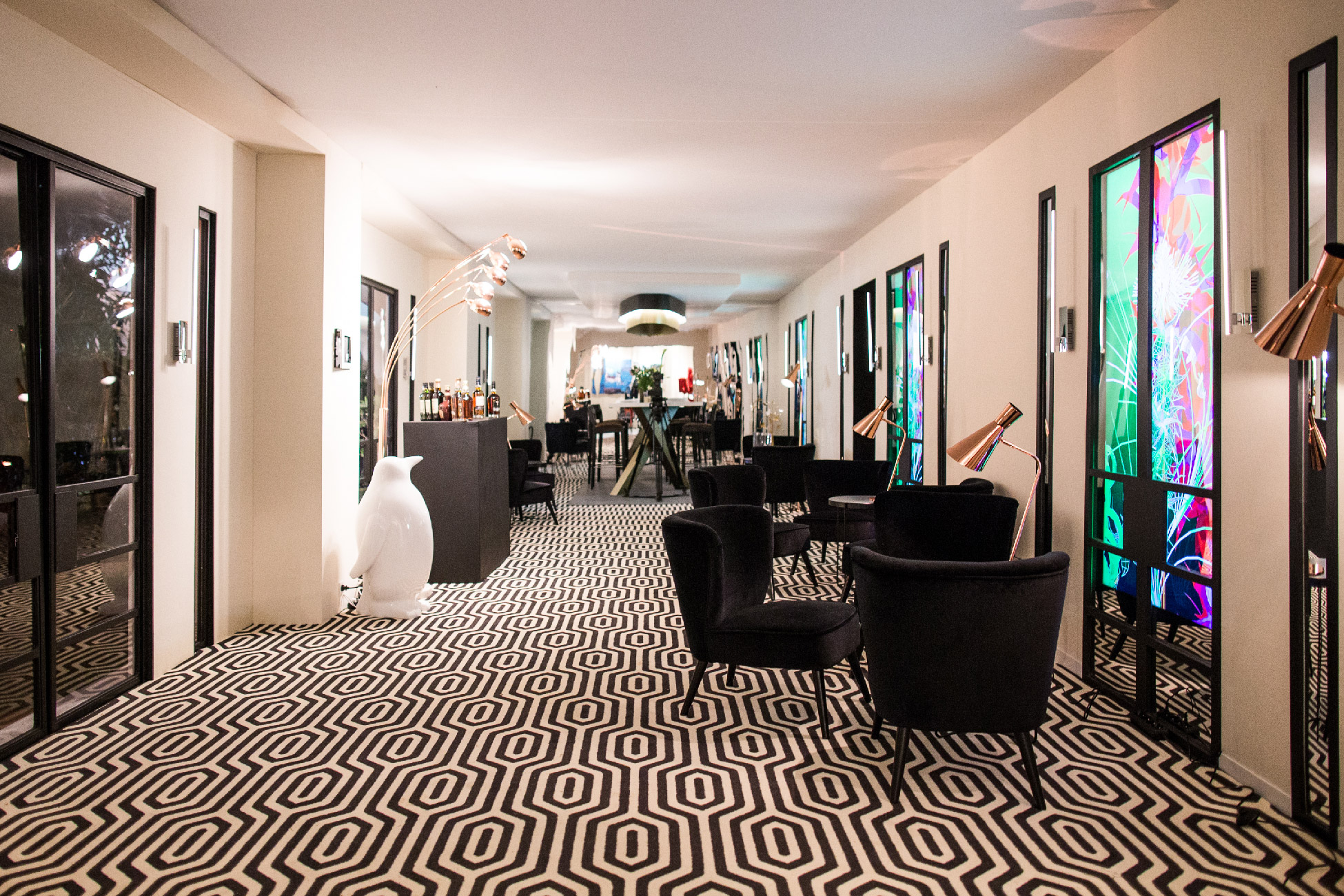 The interior was set off through a choice of exclusive furniture, noble materials like marble and precious woods, and above all a number of stage design tricks! The use of trompe l'œil concealed the venue's limitations. Skilful use of mirrors not only doubled the depth of the lounge, but also provided impressive height beneath the ceiling. The walls of the library became longer, and the space became free and airy.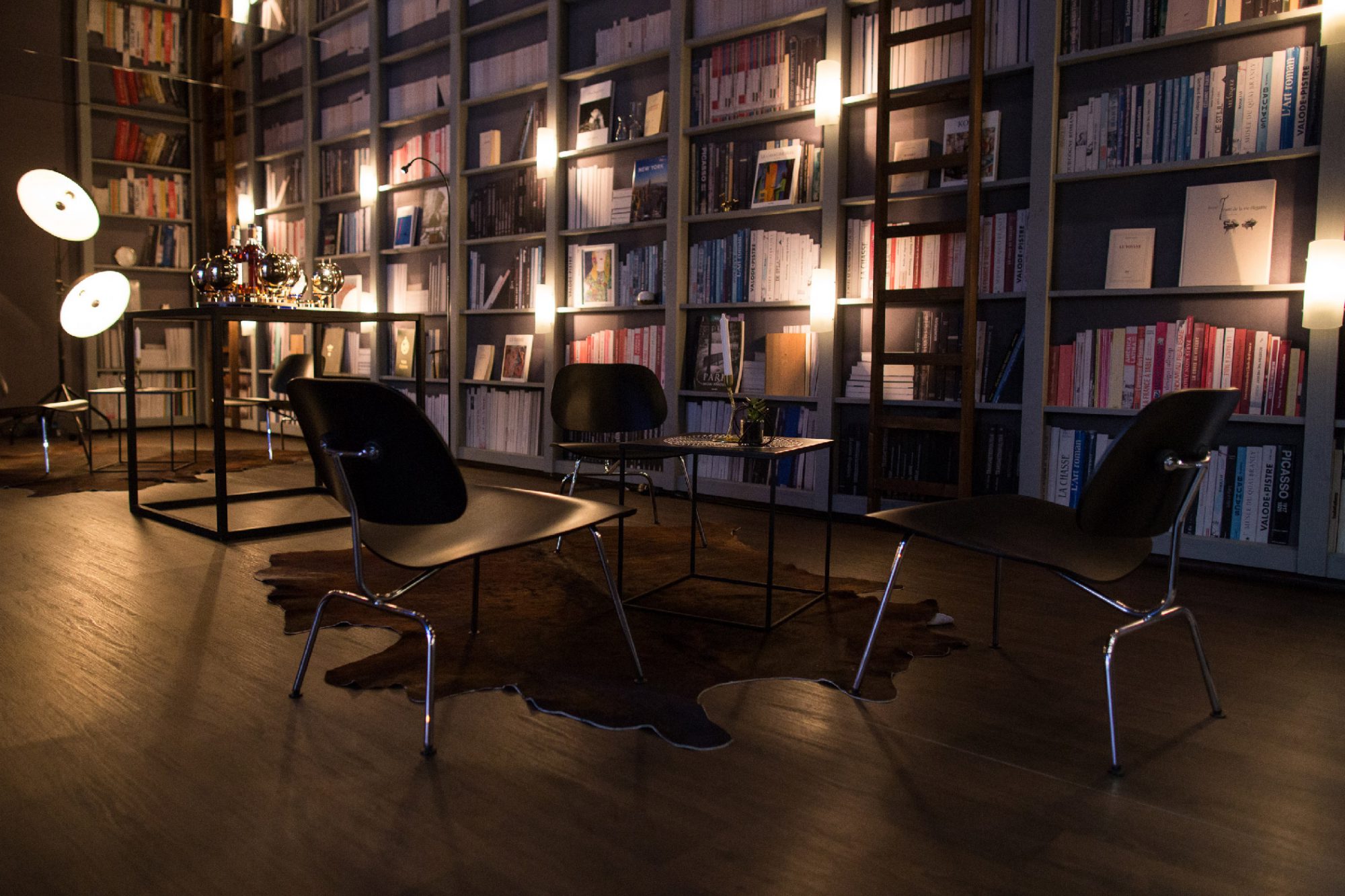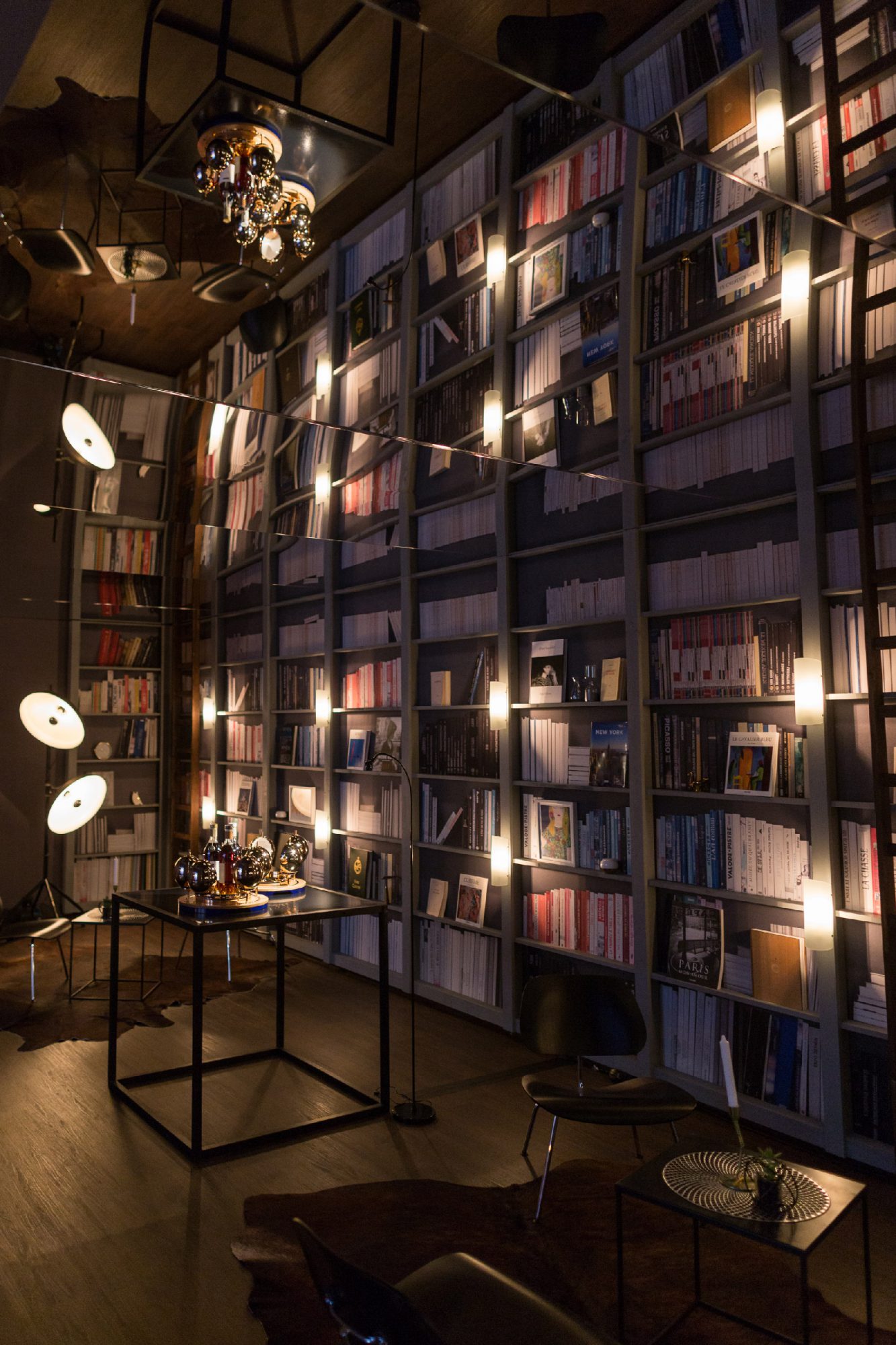 The visit continued when the marvelling guests looked up and saw the "pool in the sky". Screens embedded in the ceiling broadcast video sequences shot from the bottom of a swimming pool. The trompe l'œil revealed mermaids, waiters serving aquatic cocktails and a few guests diving in completely clothed, visibly entranced by the evening.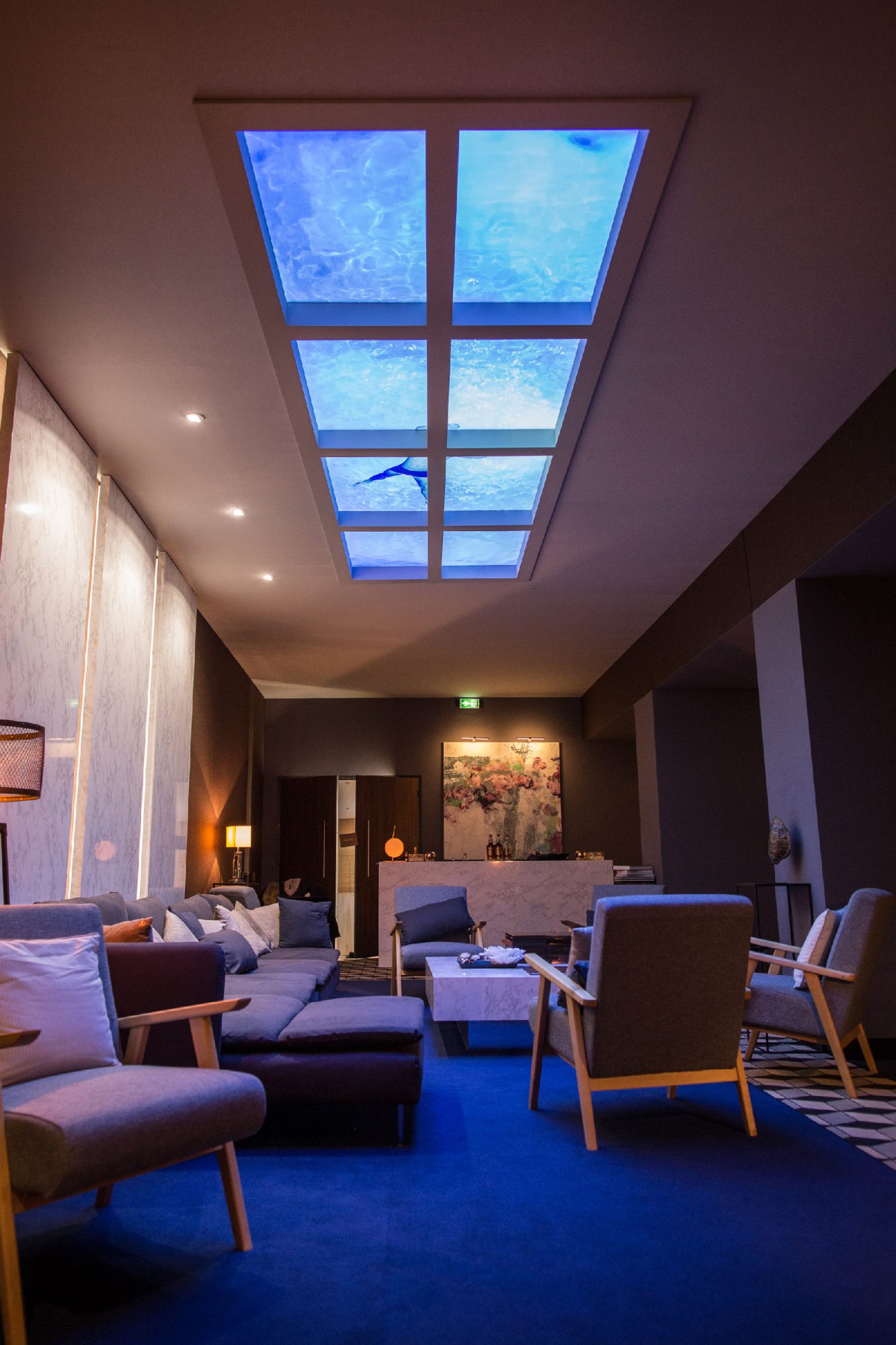 260 m²
2017 – temporary
The event, interior design, brand experience, showroom
Quatre fois quatre (production and technical supervision) – isegoria (audiovisual production)