Les canaux, Maison des Economies Solidaires et Innovantes de Paris
Paris city council
Paris
Stage design and production follow-up – project management assistance
Les Canaux – Maison des Economies Solidaires et Innovantes is the showcase for the Parisian innovative, supportive ecosystem. The assistance provided to the Paris City Council resulted in an exemplary project echoing the ethical values of Les Canaux: eco-design, reemployment, re-use and social inclusion.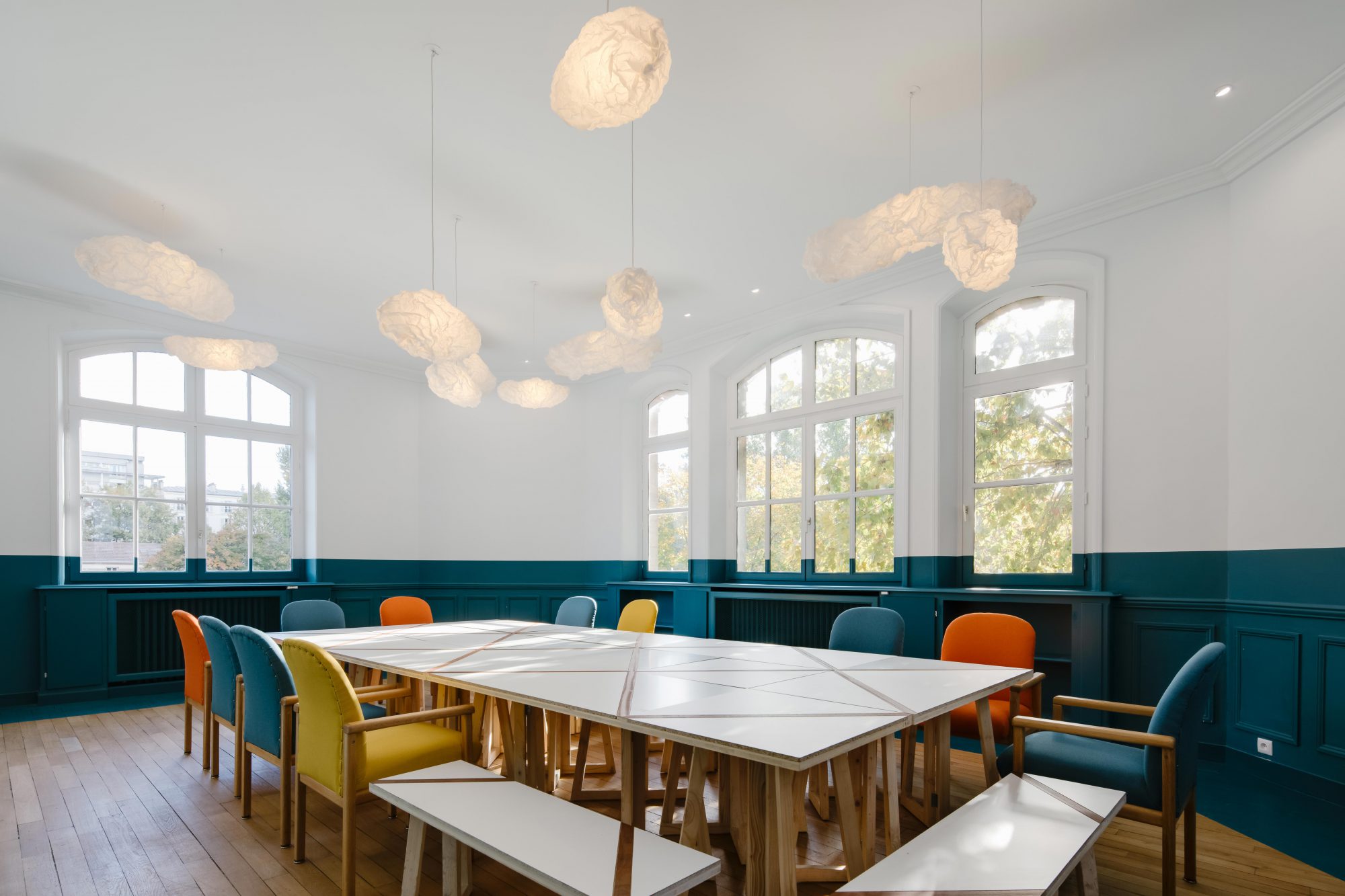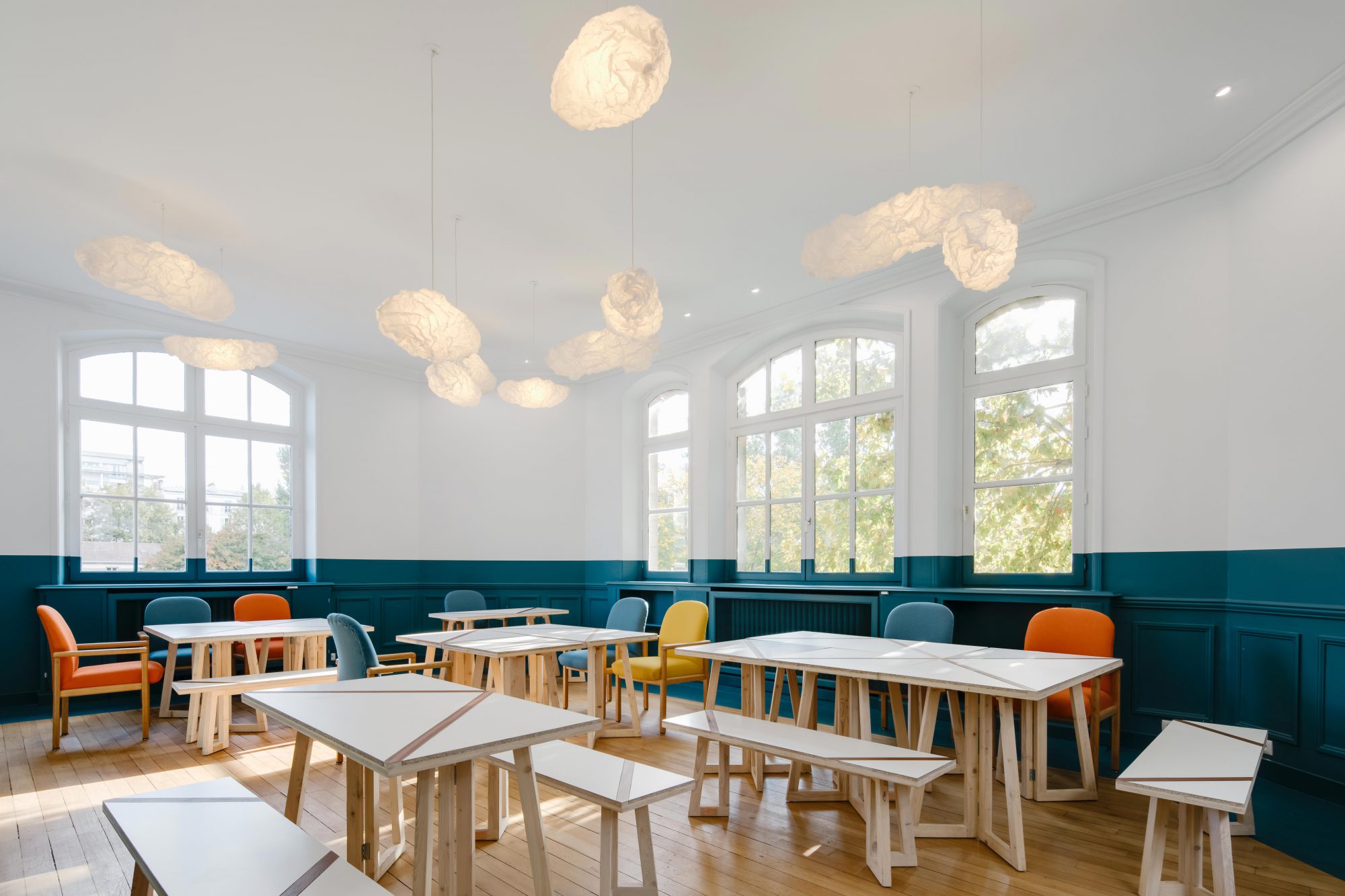 The guideline for the studio was to ensure that design and eco-responsibility went hand in hand.
The potential of the old building spontaneously inspired the team to build on what was already there. The original features of the place were thus stripped down, restored and highlighted to give style to the interior design.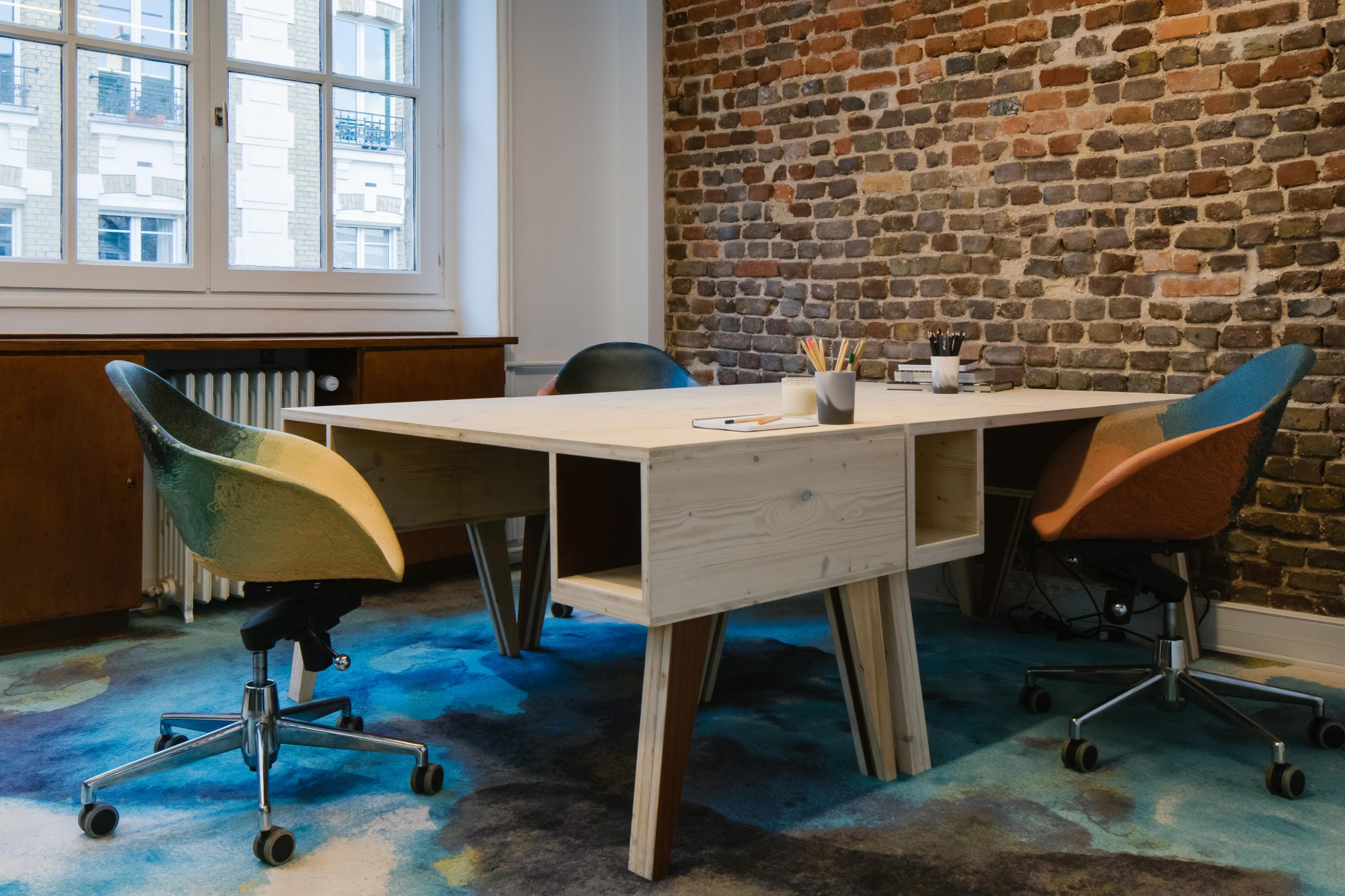 The decidedly modern aesthetic combines understated formal lines with a fresh and colourful palette inspired by the natural environment, expressed in shades of yellow, green and blue. These acid tones are found in the Watercolour carpeting by EGE (eco-labelled) and the furniture, such as the Maximum chairs, with marbled seats made to measure from industrial plastic waste.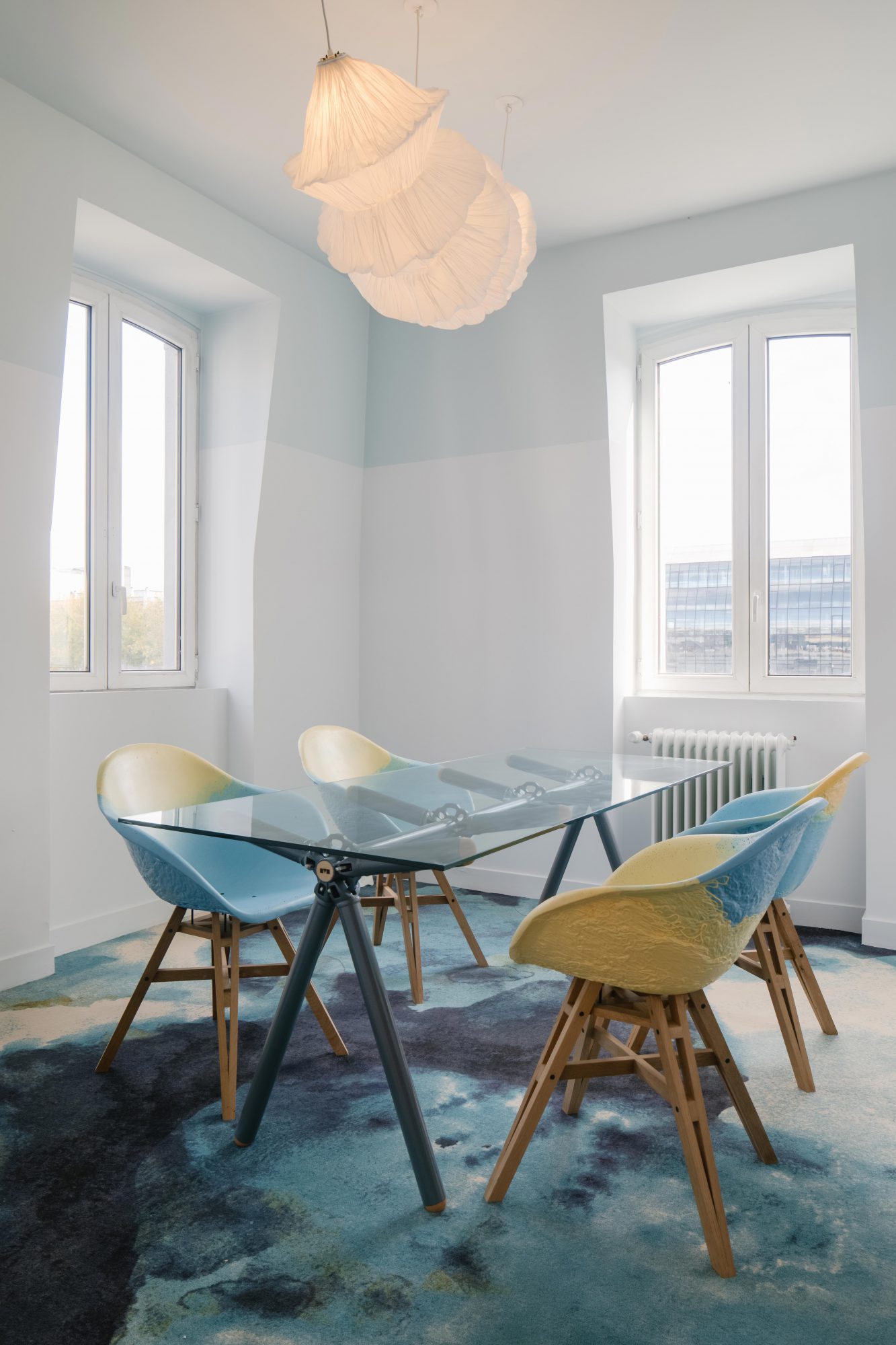 The partners involved in this joint project – artists, employment reintegration projects and firms specialising in industrial recovery and eco-responsible production – followed the artistic direction provided by the studio. An extraordinary venture that opened out new possibilities.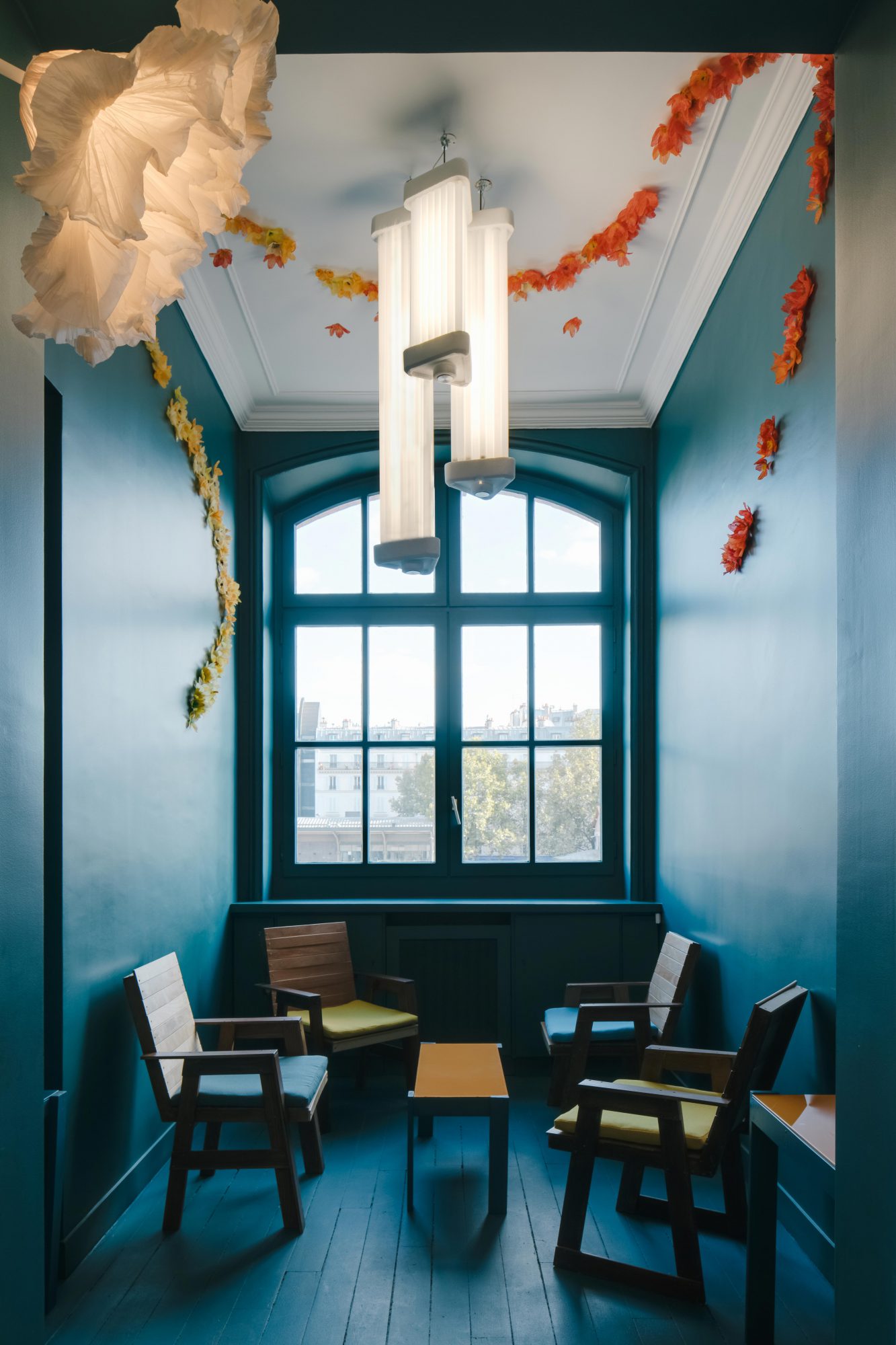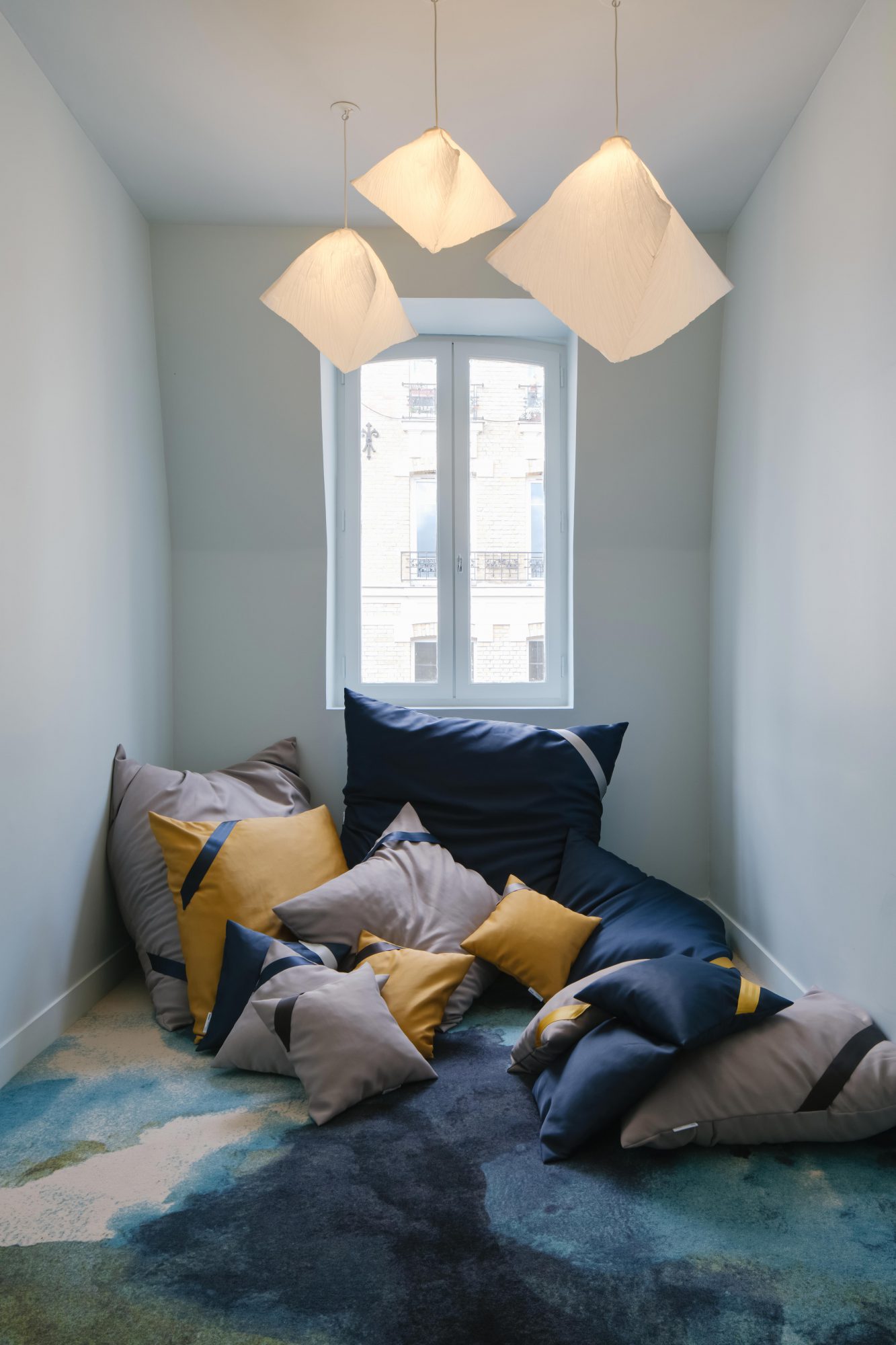 500 m²
2017 – long-term
Space design, interior design, eco-design, collaborative area