"Banquet" exhibition at the Cité des Sciences et de l'Industrie
UNIVERSCIENCE
La cité des Sciences et de l'industrie
Set design and follow-up
Following our selection based on a bid in response to the restricted call for tenders for the Banquet exhibition at the Cité des Sciences, we proposed a complete set design, accompanied by a graphic editorial line and illustrated with digital, mechanical and sound experiences to enhance and showcase the rich content produced by Universcience.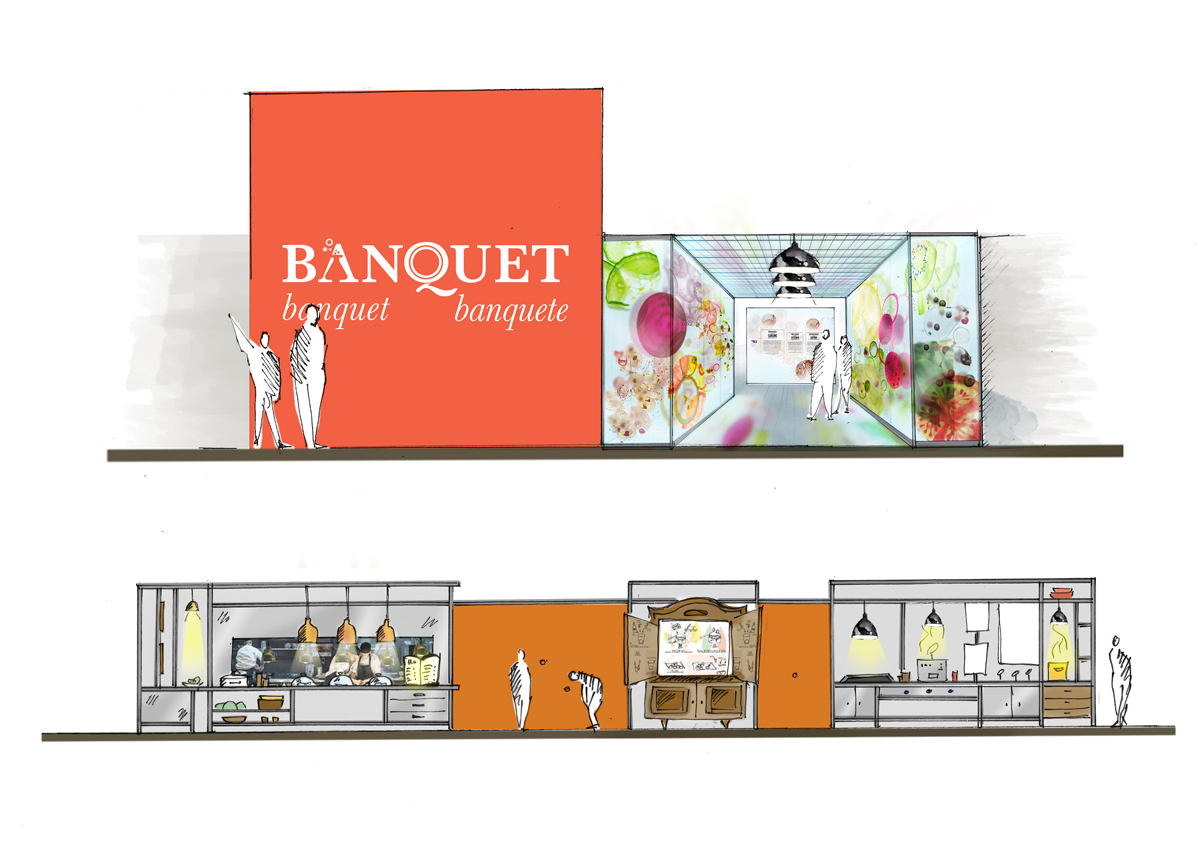 The tour is divided into three main stages:
At the entrance, the visitor's appetite is literally whetted by walking through a display case that celebrates the ingredients, raw materials and inspiring starting point for all chefs. The visual presentation, toying with concepts of scale and backlighting, magnifies the textures, colours and characteristics of food to awaken the senses and taste buds. It makes you want to cook, transform and taste, three actions that are revisited throughout the set.
The first thing you see is the Laboratory kitchen:
In this participatory space, you become a cook's apprentice and bring the décor to life by interacting with the various discovery modules. Following a guided tour, you experiment and discover the different stages of transformation and preparation, before continuing your scientific exploration of the laboratory.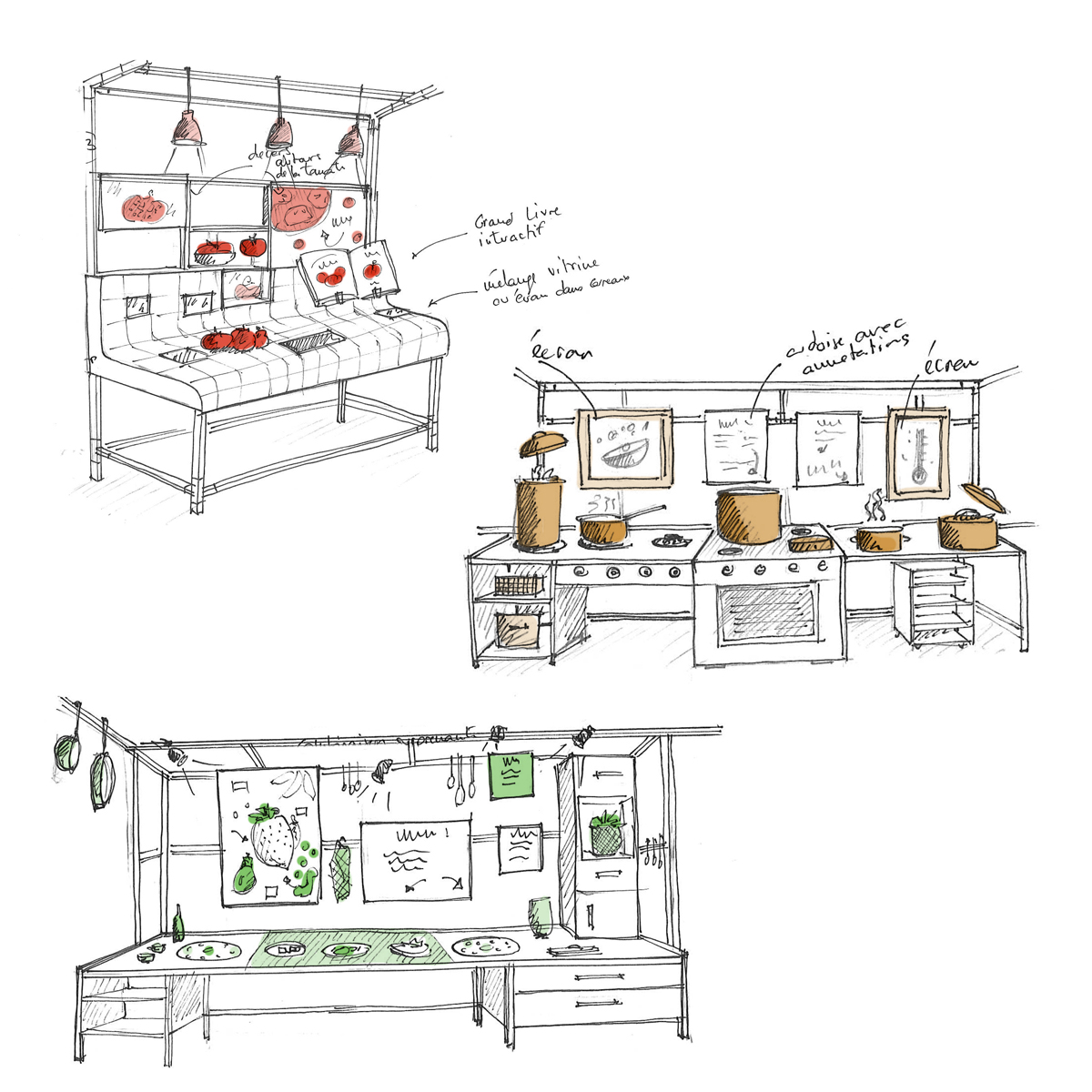 The taste observatory is designed as an immersive corridor of individual experiences that creates a bridge between the kitchen and the table. This passageway is an introspective sensory link for each visitor to break down the different senses used in tasting. The visual graphic background is a large panorama that you walk through step by step. This experiential journey is punctuated by focus lights, sound bells and experimental steles around the different components of taste.
The exploration of the senses features the tasting of a macaroon, tactile visual games with textured wall coverings (3d overprinting, flocking, soft material) and olfactory quizzes with scent diffusions.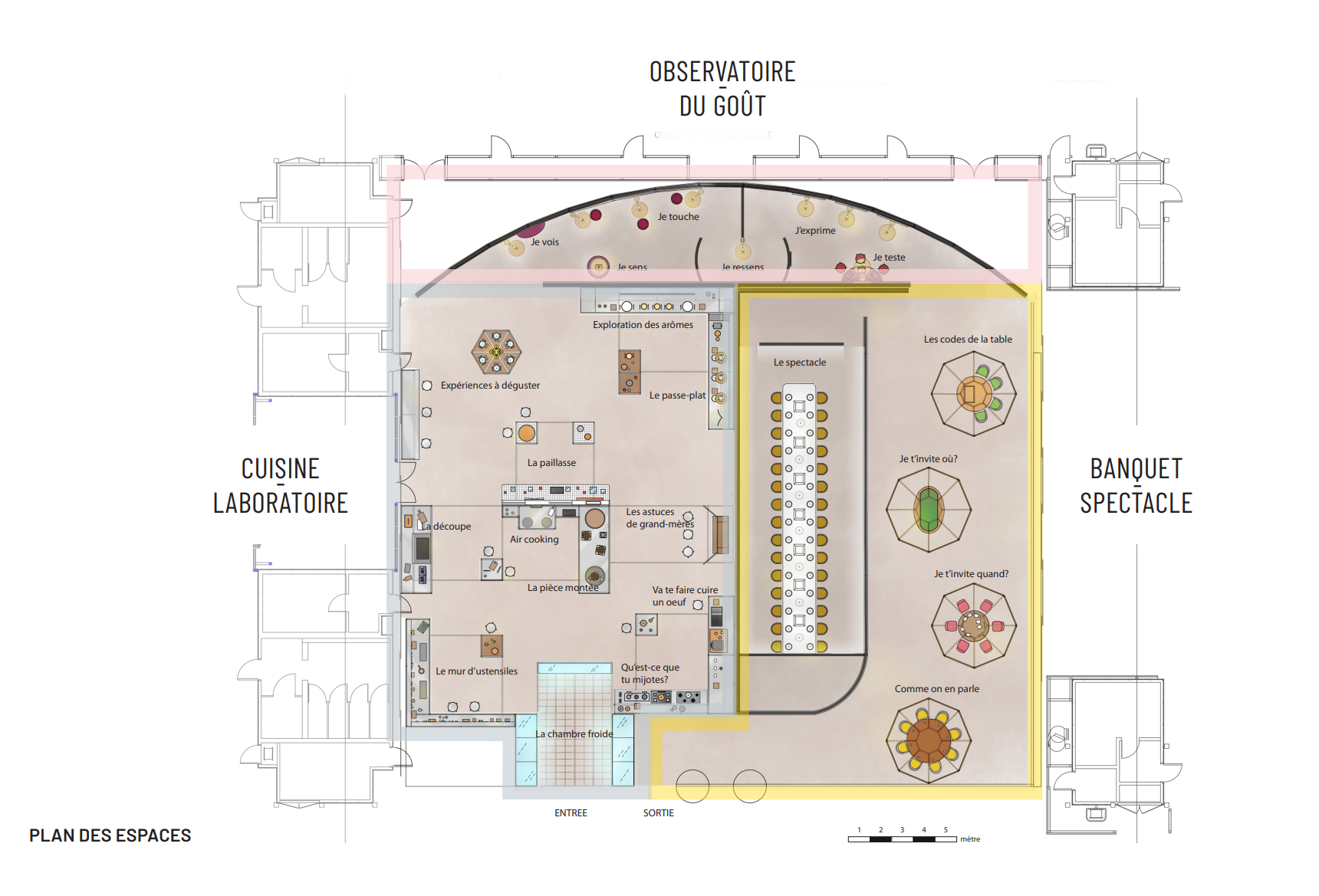 The tour ends with the banquet show, while the 4 cultural, historical and rhetorical alcoves between the observatory of taste and the banquet show create a panorama that's both decorative and full of curiosity. The alcoves offer playful and immersive facets of culinary tasting.
At the entrance to the immersive performance space, a small screen also indicates a countdown for your visit and invites you to wait to take a seat in the banquet hall at the appropriate time. The whole experience is a sensory journey whose symbolic starting point is a plate….
The audiovisual projection extends from the plate to the table, and takes over the walls, totally immersing visitors in 360-degree video tableaux. The movement, sounds and olfactory diffusion carry the large table on an allegorical journey through the taste experience. The journey is dotted with reminiscence, discovery and collective wonderment in various forms.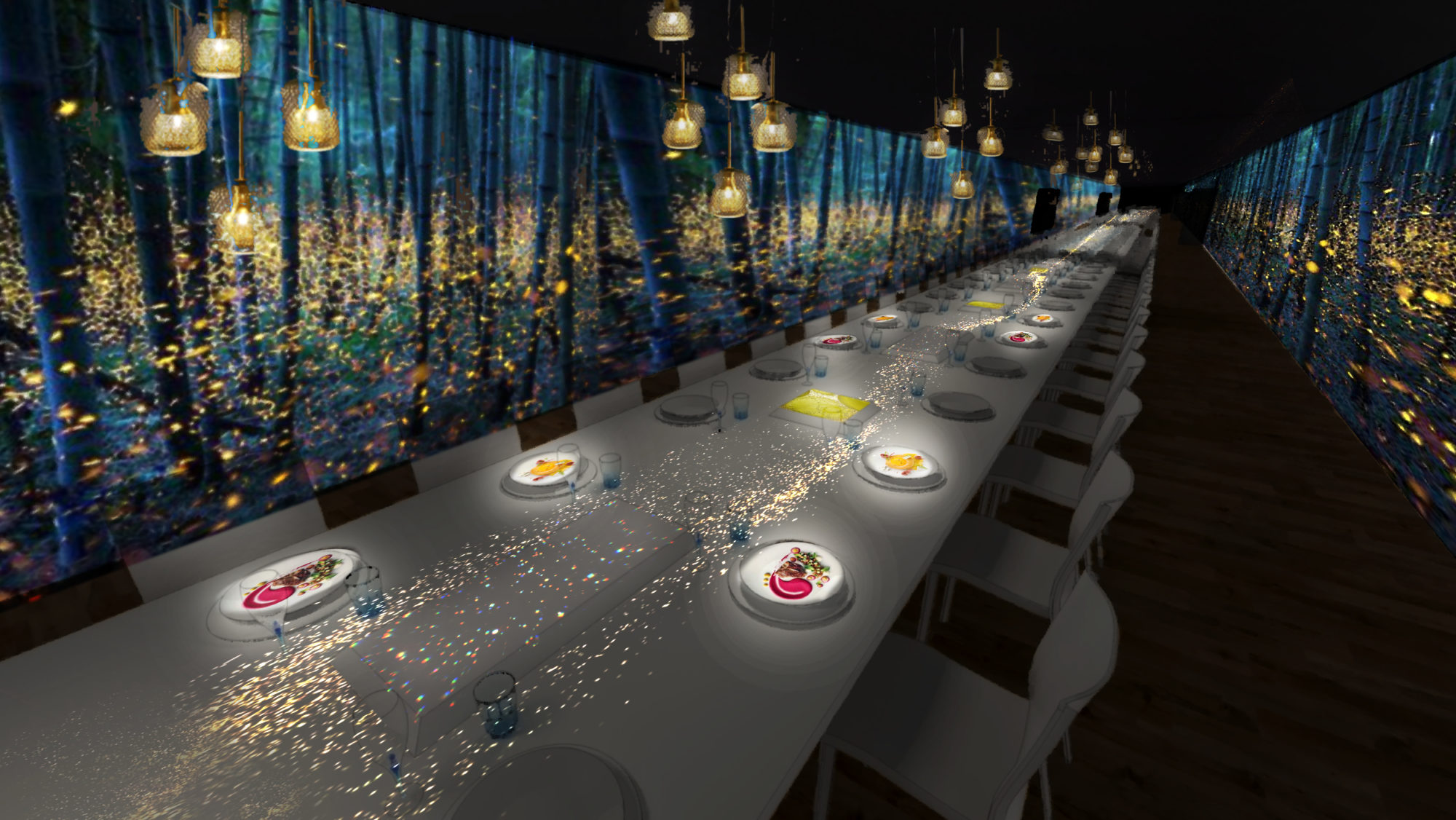 550m2
2020
exhibition, museum, interactive device, spatial design.
DA graphique C-Album,